Pumpkins…I can't get enough of them at this time of year. Every time I come home from the store I have one more to add to the front porch. Today, I thought it would be fun to share the pumpkin craft that I made with the kids last week. Come on in and I'll share this Easy Paper Bag Pumpkin Craft for Kids to Make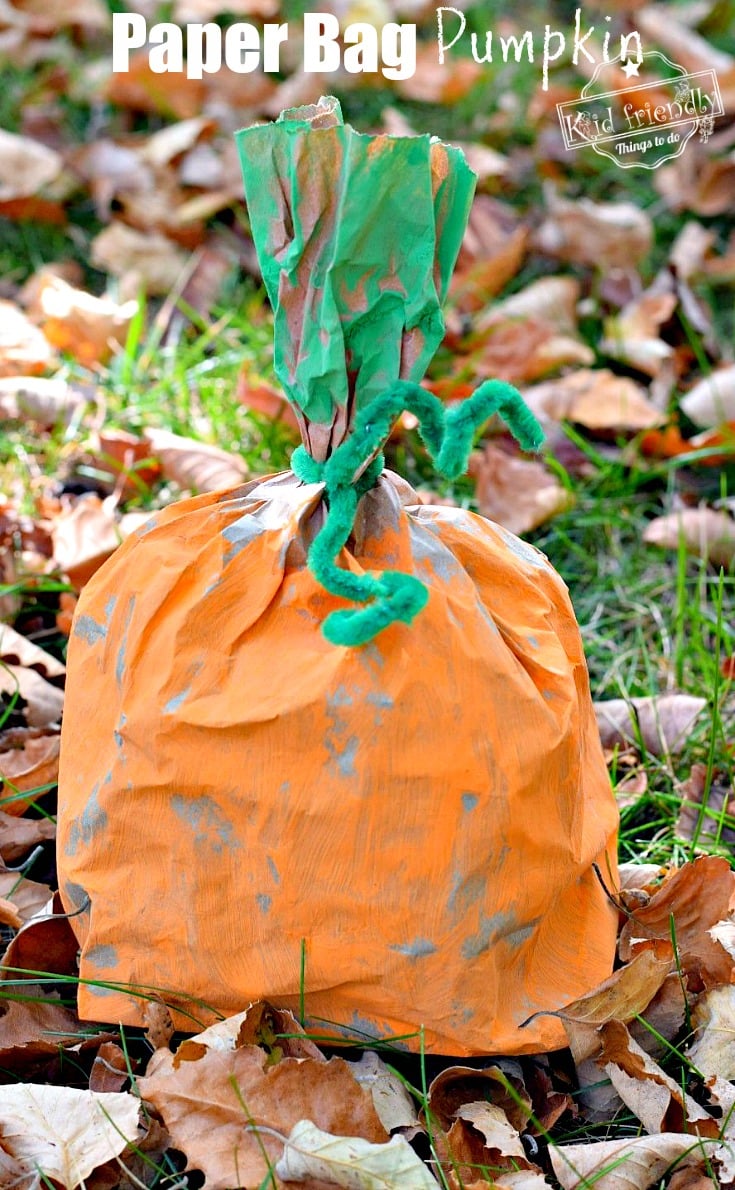 Isn't this such a cute pumpkin? Now, I don't just have pumpkins on the porch. They are all over the house!

They all turn out so differently. Each kid has their own unique way to craft. Some really like to lay on the paint, and others are fine with a little here and a little bit there.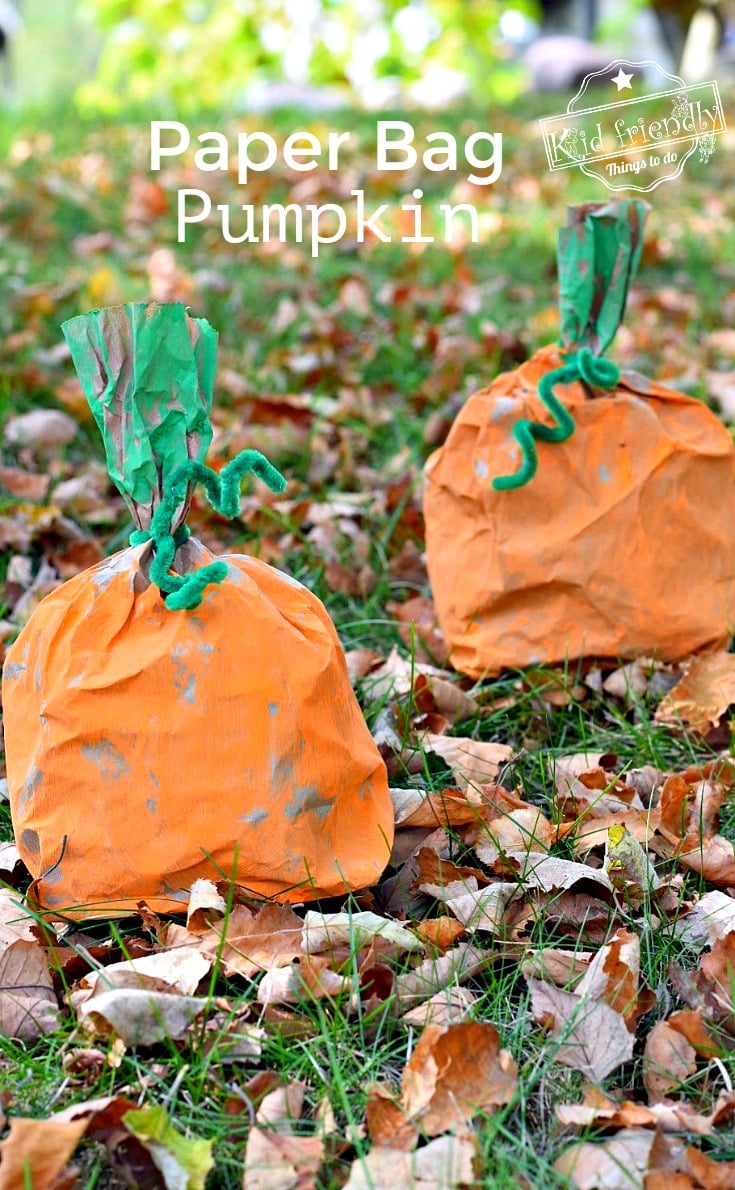 With paper bags being so inexpensive, this is a perfect classroom craft. Kids love to paint and parents love to see their creations. You could even easily turn this into a Jack-O-Lantern by letting the kids make faces on one side with a Sharpie.
Here's What You'll Need for these Easy Paper Bag Pumpkin Craft for Kids to Make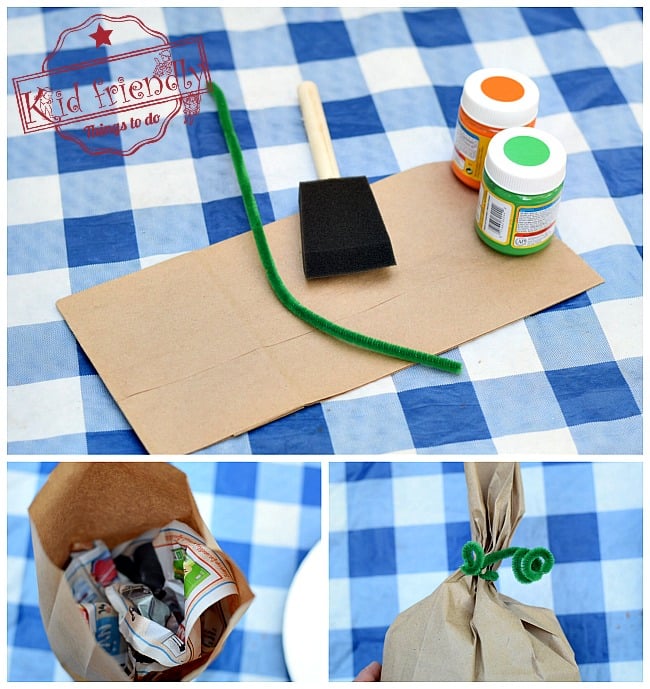 In no particular order…
brown lunch paper bags
orange and green tempera paint
sponge brushes
green pipe cleaner
newspaper
*optional – twist tie
Instructions:
Ball up some newspaper and place it in the bottom of the bags
Grab the bag about 2 inches from the top, twist it around and secure with the green pipe cleaner
*If you want to spare the green pipe cleaner from orange paint, you can opt to secure the bag with a twist tie and add the pipe cleaner after the pumpkin dries
Make sure you have protected your surface from paint and the kids clothes
You can also pour a little orange and a little green paint onto paper plates to make it easier for the kids to get paint on their sponges and to also control the amount they use – If I didn't do this, my little one would dump out the whole bottle for this one single craft!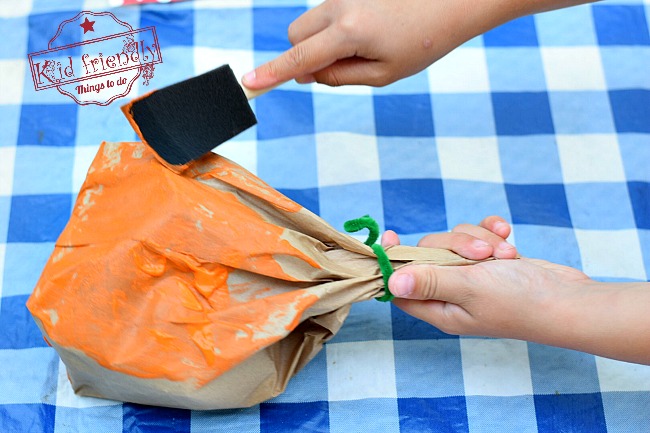 Let the kids paint the bottom of the bag orange while they hold the stem portion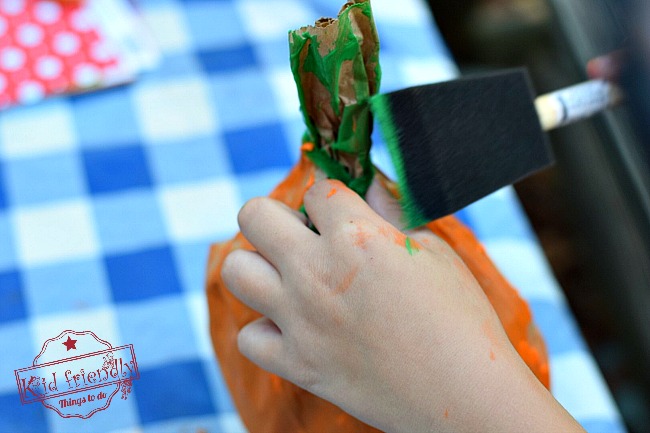 Then have the kids paint the stem green
Let the bags dry
*Optional – when dry – decorate with Jack-O-Lantern faces
Here are My Top Amazon Picks for
[box] [/box]
That's it!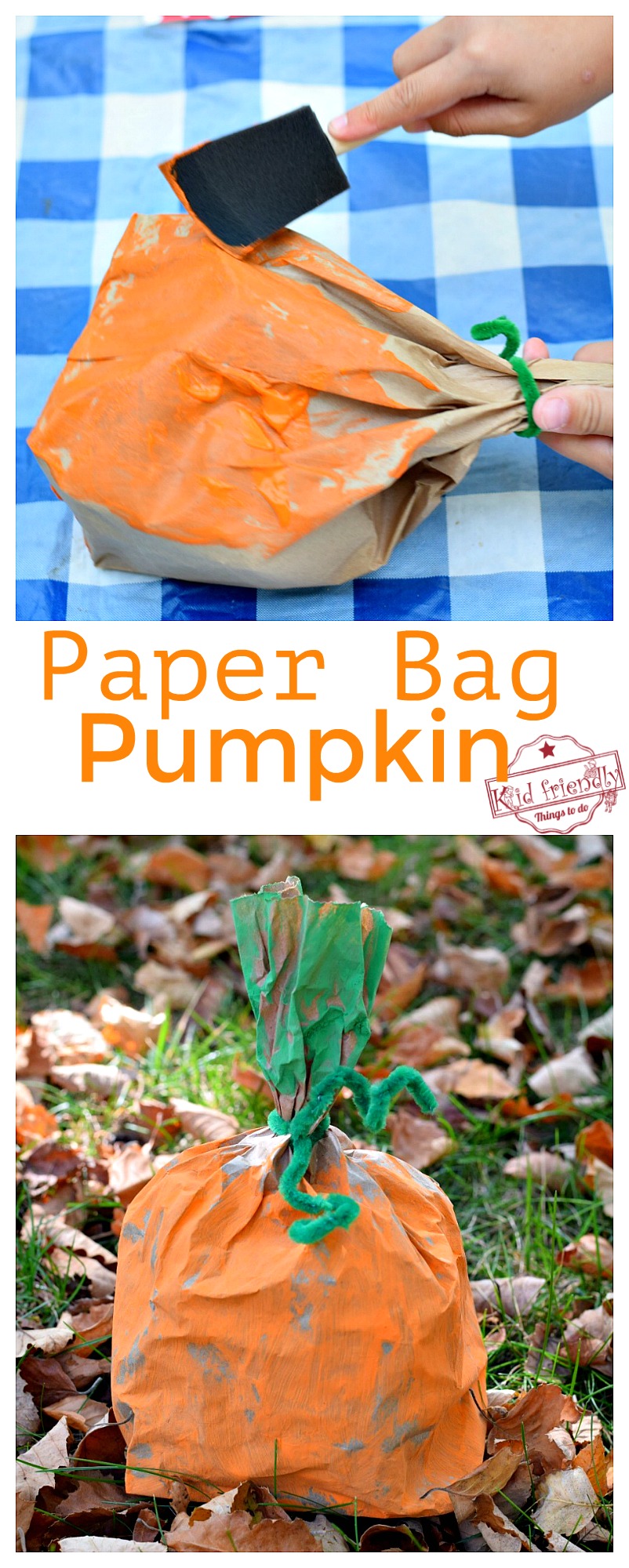 Happy Fall Y'all!
~Melissa – Kid Friendly Things To Do