Today, I would like to share some wonderful Fall Decorating Ideas that have caught my attention on Pinterest. I hope you will stop by these creative blogs to check them out. Happy Fall!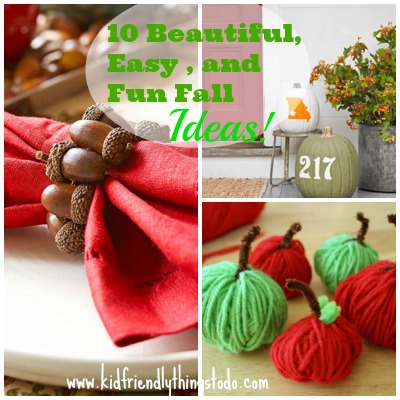 Fall Decorating Ideas
Are you looking for fall ideas? Check out some of my other posts, like:
Fall Idea #1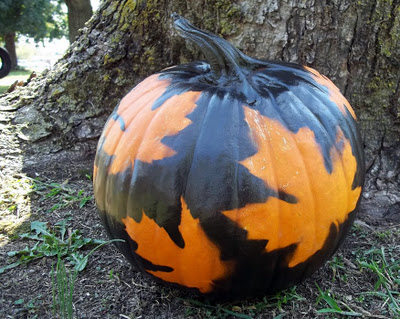 I just love this idea! And, I know my kids will love it too! I am already getting inspired to use other Halloween-shaped stencils! Thanks to Rips In My Jeans, for the great idea!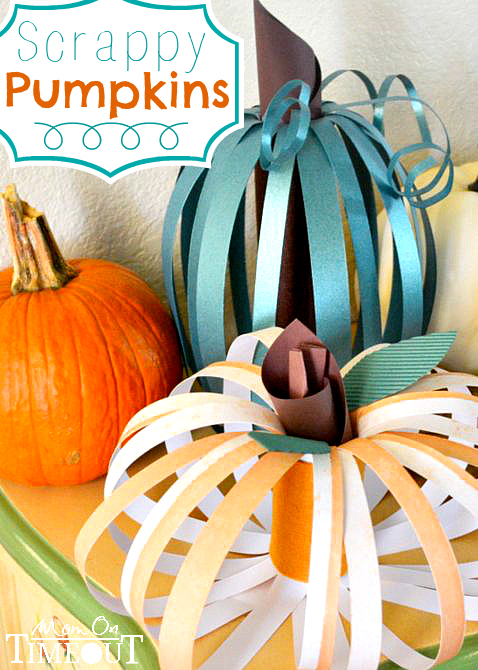 Next up: Craft # 2 – Scrappy Pumpkins! This Mom from Mom On Timeout (Can I be in timeout with you?!) shows us a very creative use of scrap paper and paper tubes. I just love this!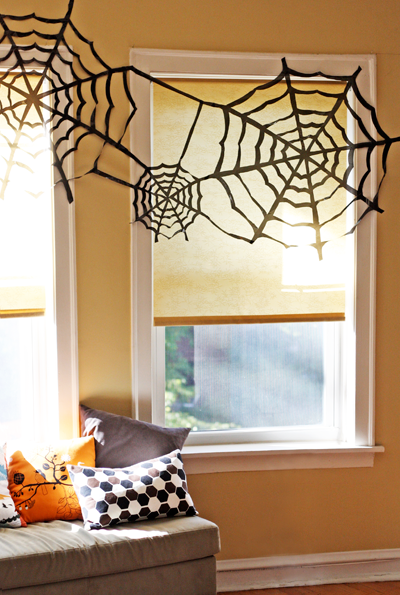 Fall Idea #3 –  OK…this one is geared more toward Halloween! I love Halloween, and it IS in the fall! 😉 Use trash bags to make Super Spooky Spider Webs! (Try saying that 5 times, fast!)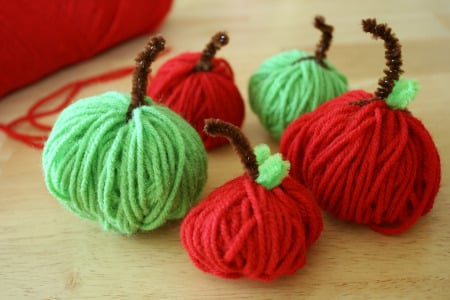 Fall Craft #4 – This craft comes from Make and Take – We are taking the kid's apple picking this weekend.  Thanks to Make and Take…I think we will follow that up with some fun apple crafting!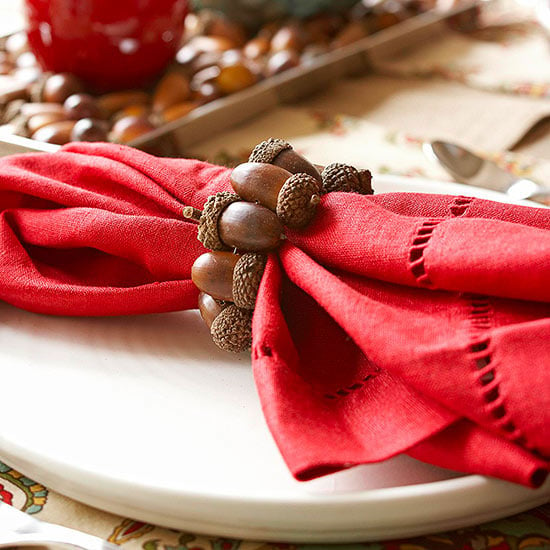 Fall Craft #5 – An Acorn Napkin Ring will get you out exploring with the kids! I can't wait to get busy looking for acorns!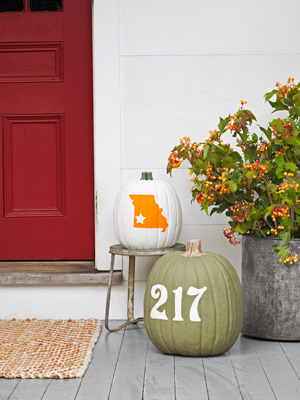 Fall Craft #6 – This is a unique way to display your front porch pumpkins! Thanks to Country Living, you can find all of the links to buy your home state decals and numbers. Show off your roots, with a Home State Pumpkin Display!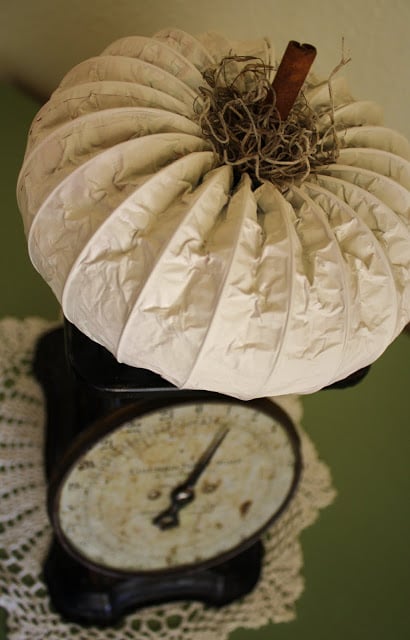 Fall Idea #7 – Darn! I wish I had thought of this next one! I love this clever idea! So smart!
#8 is no longer available
Fall Idea # 9 – Candy Apples, and Caramel Apples! Yippee!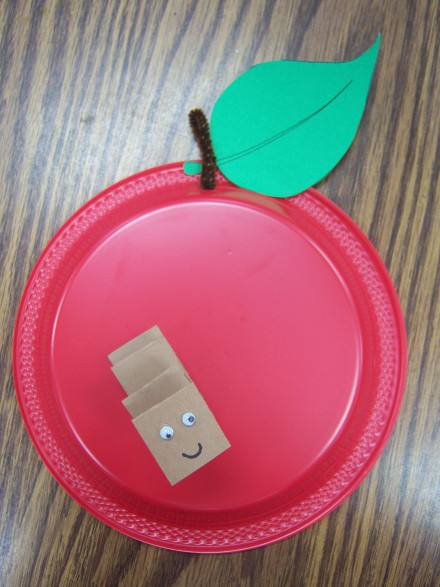 Fall Idea # 10 – Last but certainly not least! I had to include one for the littlest of little ones! 😉
I could not find the instructions at the original source, but it looks pretty self-explanatory.
~Melissa – KidFriendlyThingsToDo.com