Easy & Inexpensive DIY Spooky Halloween Tablecloth Craft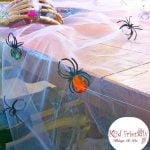 Posted by Melissa in Arts & Crafts, Crafts, Game Ideas, Halloween, Halloween, Hotel Transylvania Ideas | 2 comments
You won't believe how incredibly easy and inexpensive this spider tablecloth is! Instant haunted table! Make this fun display for under $5, and under minutes! I love it!
All you need is:
Netting – found at your local fabric store – you should be fine on width. Fabric comes pretty wide. Just get enough length that it drapes on the ends, a bit. I have a really long farm table, and only needed 3 yards. I found the netting at Wal-Mart for $.99 a yard!
Spider rings! – You can get these at the Dollar Tree, Target, or just about anywhere around Halloween!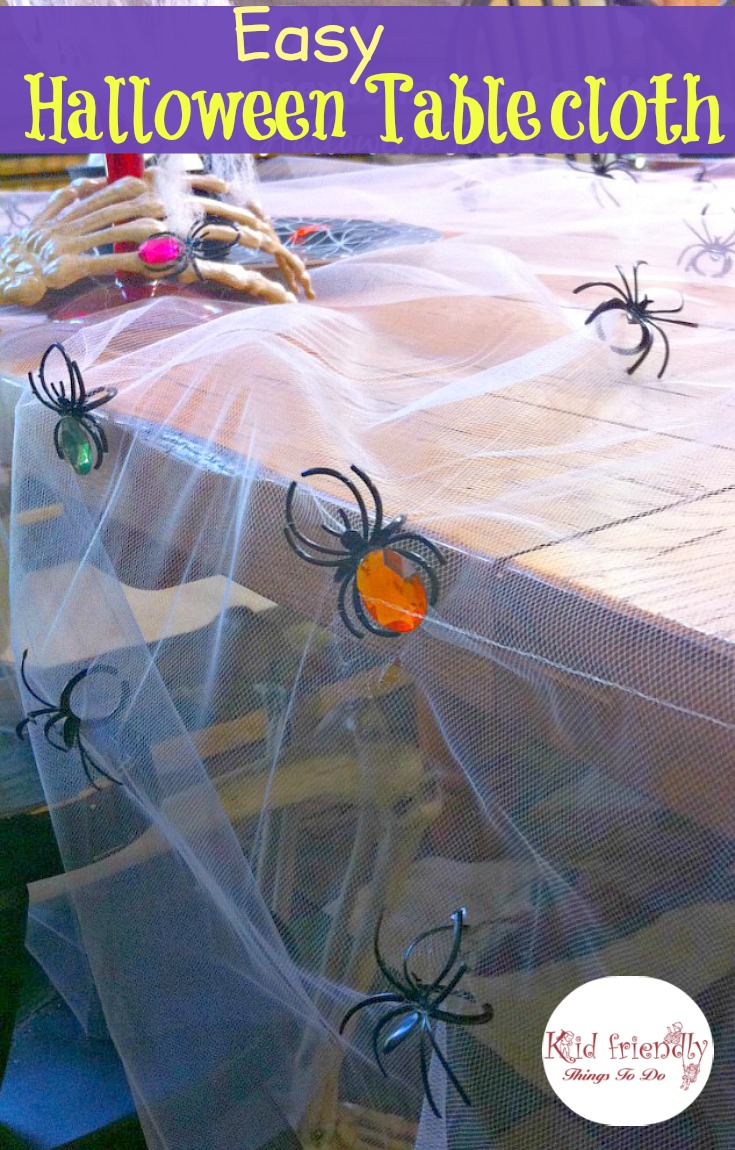 Just drape the netting over your table, and push the spider rings into the netting so it holds the spider, like it's caught in a web 😉
I found the spiders with gems at Target, and the black ones at the Dollar Tree
Don't forget to add the spiders to the top of your tablecloth, too!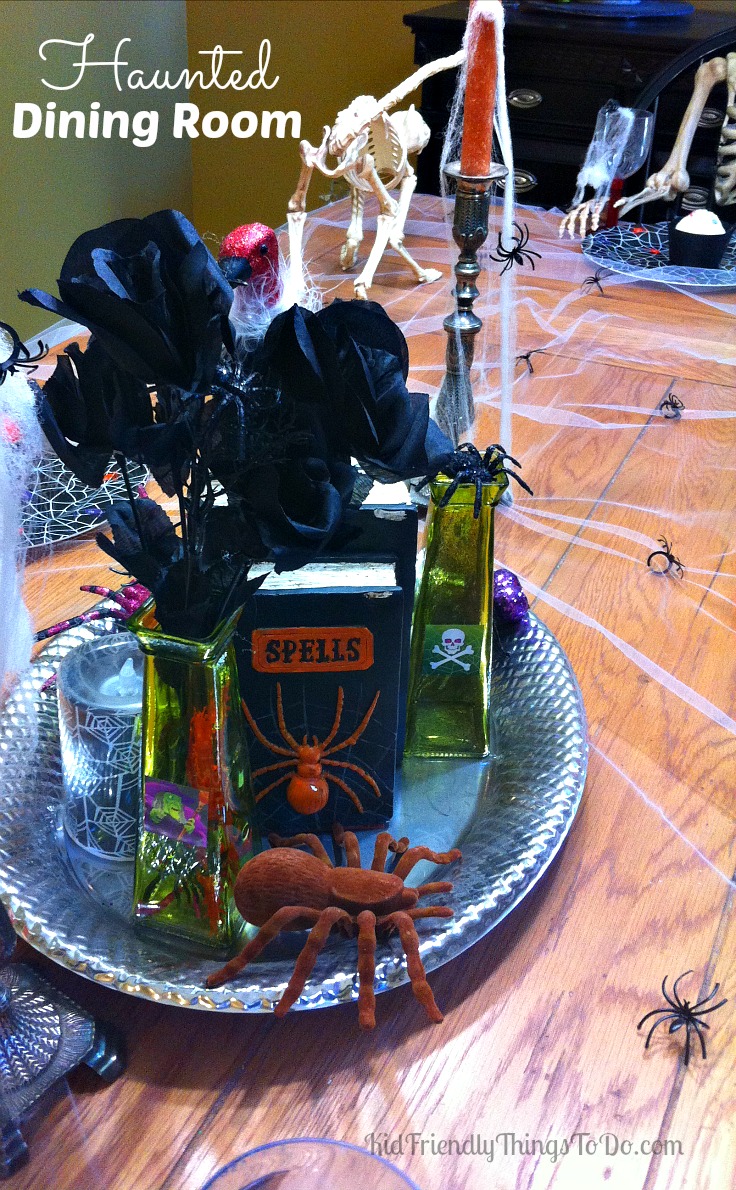 We've nicknamed our skeleton Grandpa Fred. His cat is named Skully! They like to hang out in the dining room, and have dinner with us. They are fantastic conversationalists!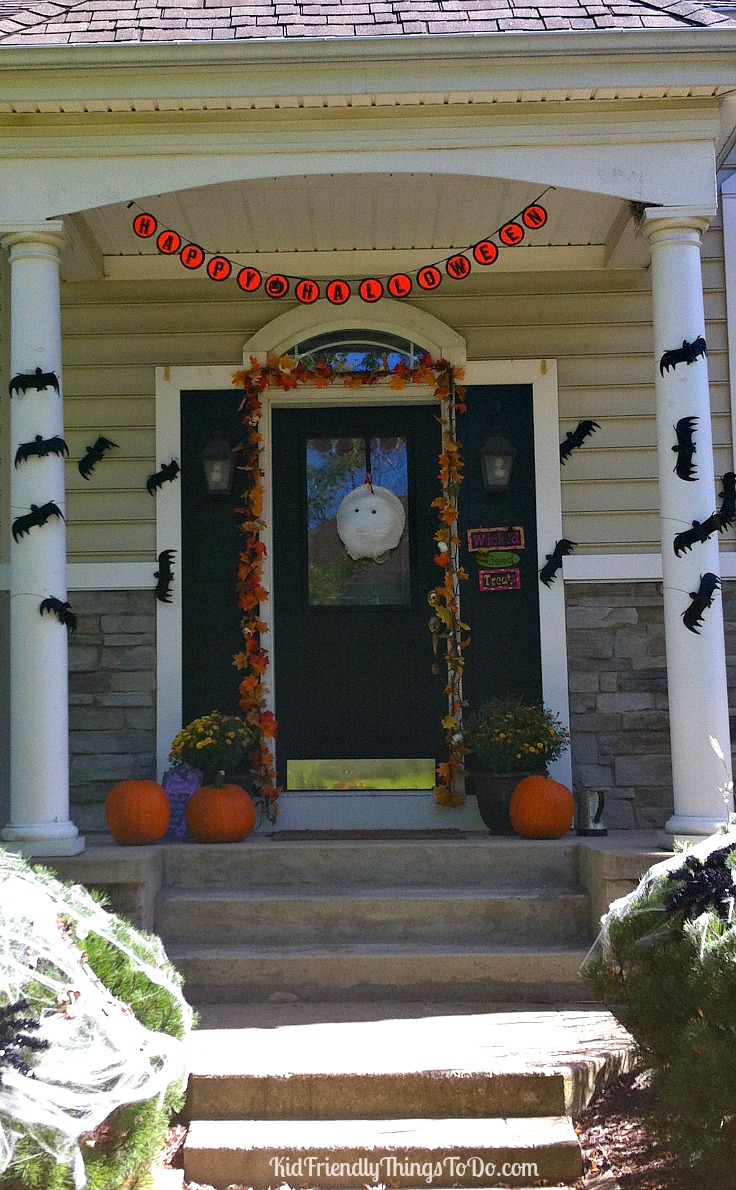 When I get some extra time, I'll put Grandpa Fred outside to wave to the neighbors. Have you seen the hilarious skeleton display posts, on the blog? I love them!

And, there you have it! Spook out your table for less than $5 and 5 minutes of your time! Yes! I love that!