Homemade Pixie Sticks are a fun family activity. Make them for a party gift or a fun sugary kid's treat. Old fashioned pixie sticks are easy to make and fun to eat. Come on and I'll show you how to make them…
Homemade Pixie Sticks Activity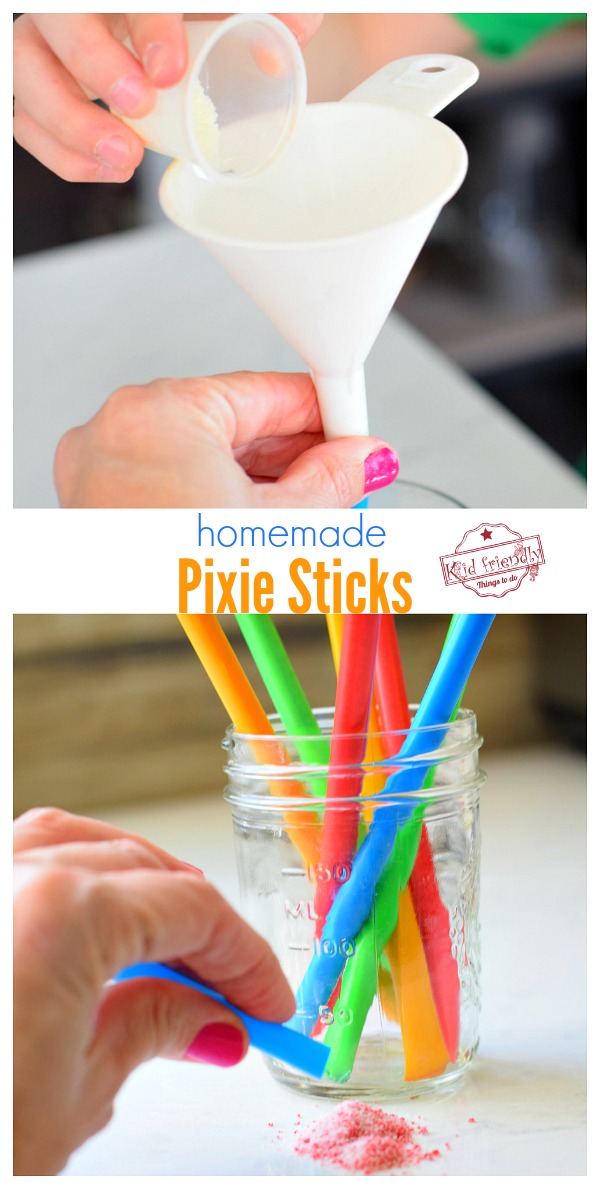 Do you need to use plastic straws to make Pixie Sticks?
No. To avoid using plastic straws, replace them with paper straws and seal them by bending the ends and reinforcing the seal with tape
Here's what you'll need to make Homemade Pixie Sticks
Jumbo Smoothie Disposable Straws – Sold in most ice cream aisles, and near the paper products.
Lighter
Tongs with metal tips
Flavored Sugar Drink Mixes – like, Kool-Aid mix, or Lemonade Mix
Funnels
Here are my top Amazon Picks for making this fun activity…
(affiliate links)
[box] [/box]
Instructions for making pixie sticks…
Before the kids get involved – an adult will need to prepare the straws
Straws: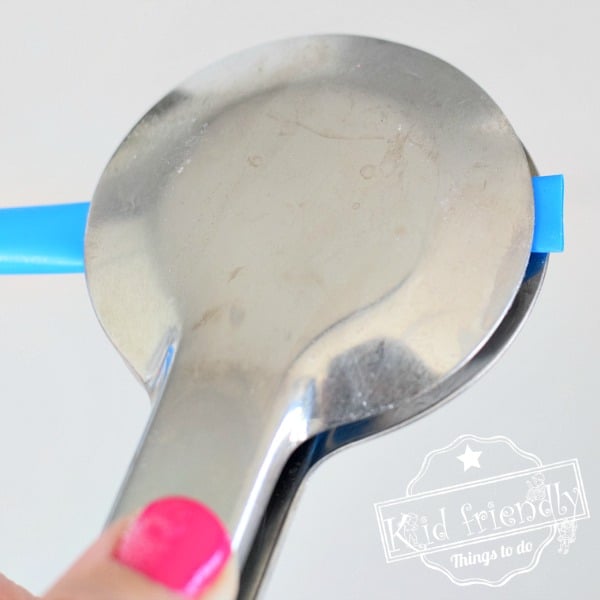 (An adult should)
hold the straw in between the tongs, and pressing tightly on the straw put the flame from the lighter on the end of the straw to seal them
Move the flame back and forth to get an even seal – it doesn't take long
Remove the flame, but keep the tongs shut tightly so the melted straw end can dry, and seal
Do this for all of the straws
Adding Sugar to the straws…
Now, the kids can have some fun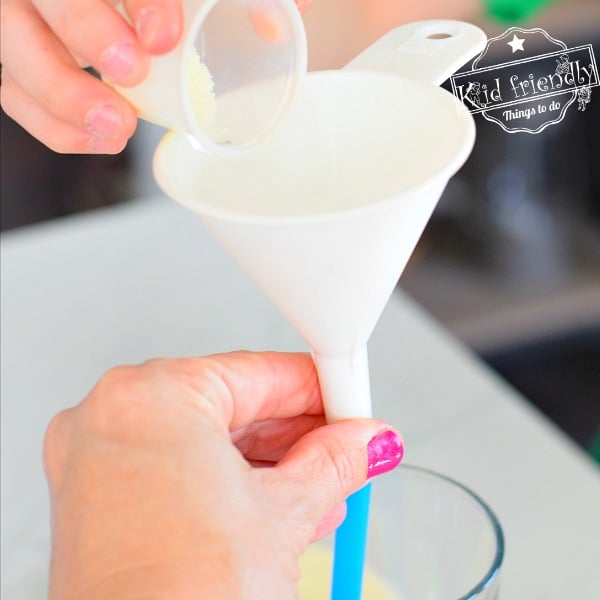 Place the straw into a container, like a cup or glass, to catch any over-flowing sugar
Hold your funnel over the open end of the straw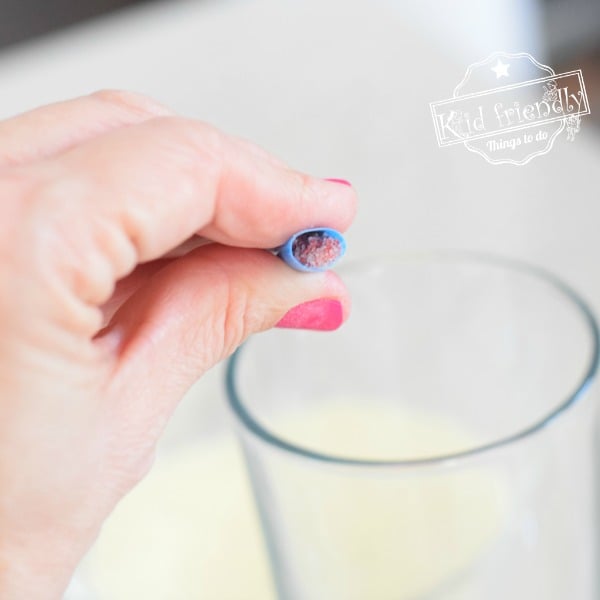 Kids can use scoops or small cups to pour sugar into each straw
You can alternate flavors inside each straw for a variety straw, or stick to one flavor per straw
You might want to mark the flavors with a fun sticker or put them in separate containers
Sealing the tops:
An adult will need to carefully seal the top ends of the straws the same way the bottoms were sealed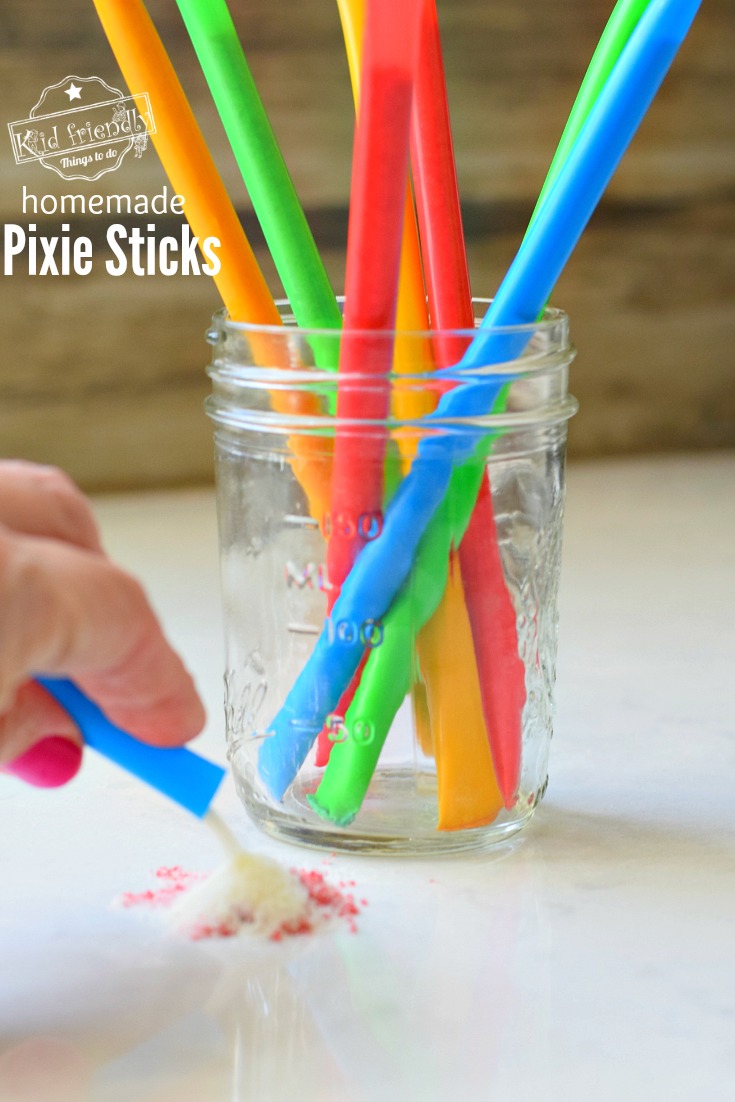 When you are ready to enjoy the sugar rush, snip the top of the straw off, tip the straw back and let the sugar fall into your mouth
That's it. Enjoy!
*For safety reasons – The lighter should only be used by an adult and carefully put up and away from children's reach