You guys. This is soooooo much fun! Make these in a snap for a fun Halloween table decoration. Here's how to make these Fun Creepy Eyeballs Gumball Napkin Ring for Halloween with Kids!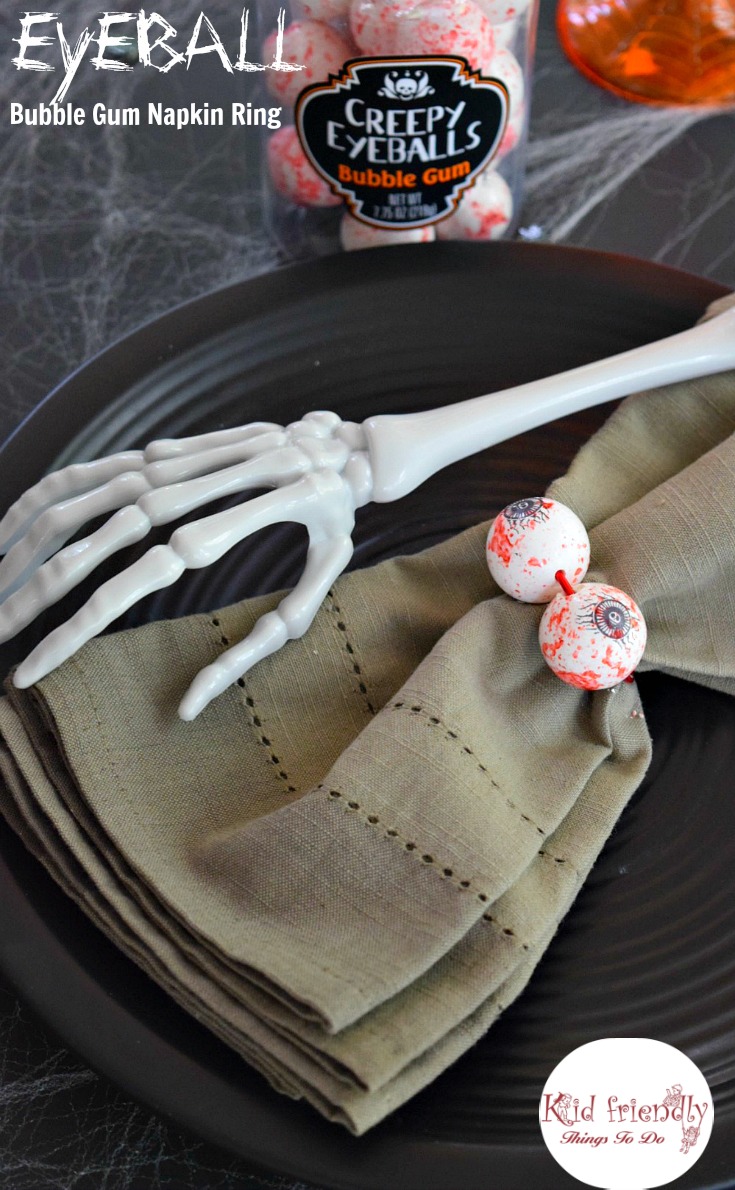 You'll Need:
Creepy Eyeball Gumballs (2 per napkin) – If you can't find them, you can use eyeball chocolates
Craft wire – about 4 inches long – The gauge? Dang it! I don't know the gauge to share with you until I get back to craft store. Just make sure it's strong enough to withstand a little pressure from pushing it, but flexible enough to bend.
Cloth napkins
My top picks:
(affiliate links)
[box] [/box]
Now: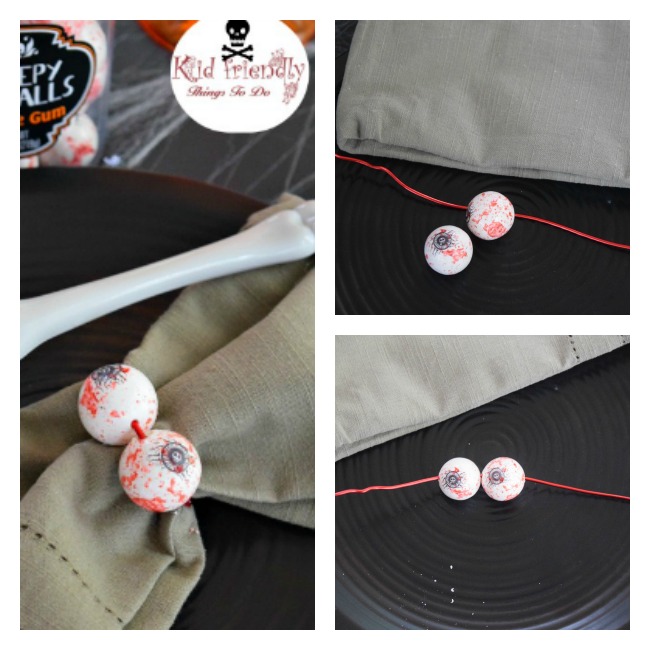 Just wiggle the wire into the side of gumball and poke it through the other side
Do that again with another eyeball
Center the eyeballs in the middle of the piece of wire
Wrap the wire around the center of a folded up napkin and twist in the back to secure
Done!
Happy Halloween!
~Melissa – Kid Friendly Things To Do
[box]