Make Homemade Sidewalk Chalk with your kids this summer for a fun boredom buster. They will love using their own homemade chalk outside on the sidewalk or driveway.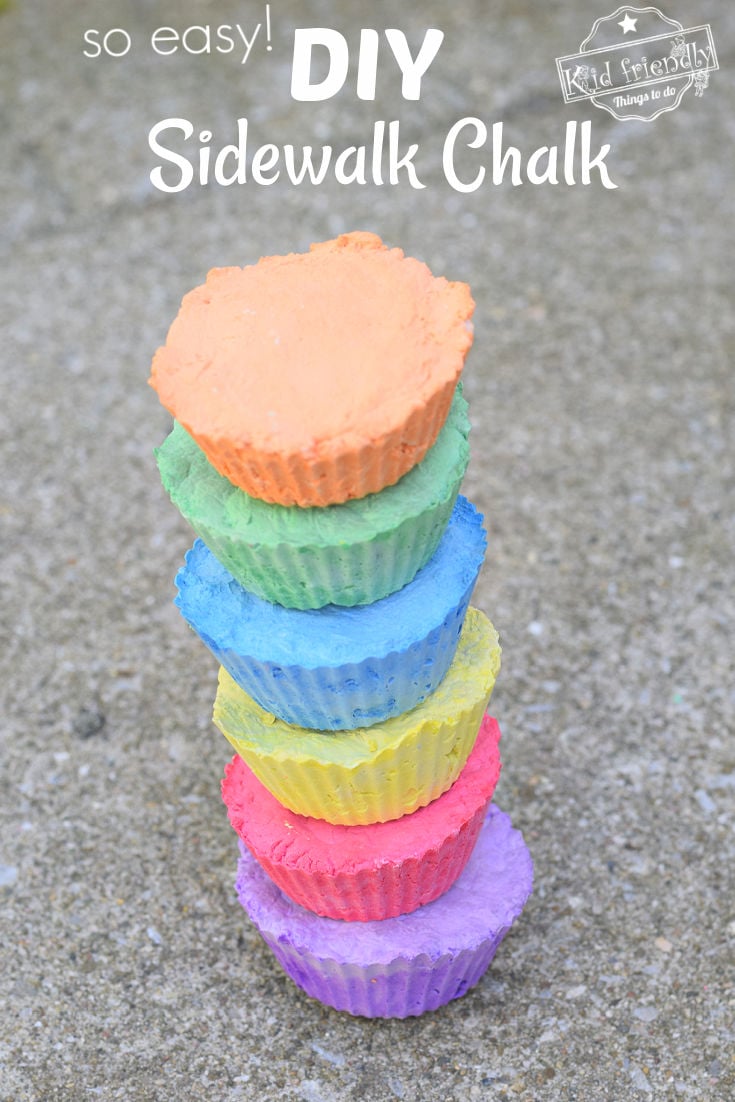 Homemade Sidewalk Chalk
Are you looking for fun summer boredom buster ideas? Try some of my other posts, like: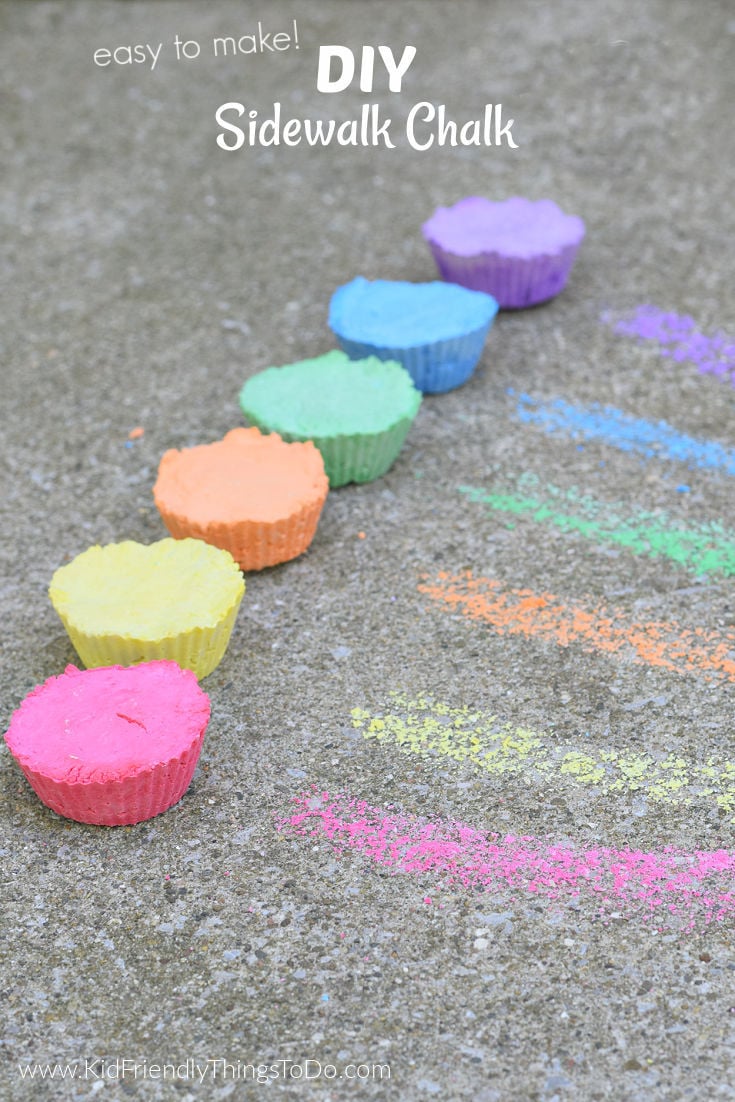 What are good ideas for sidewalk chalk molds?
silicone popsicle molds
cupcake wrappers – silicone or double wrapped paper
toilet paper tubes
wax paper – you can roll the chalk up into tubes
any silicone mold, because it's easy to pop the chalk out when it's dry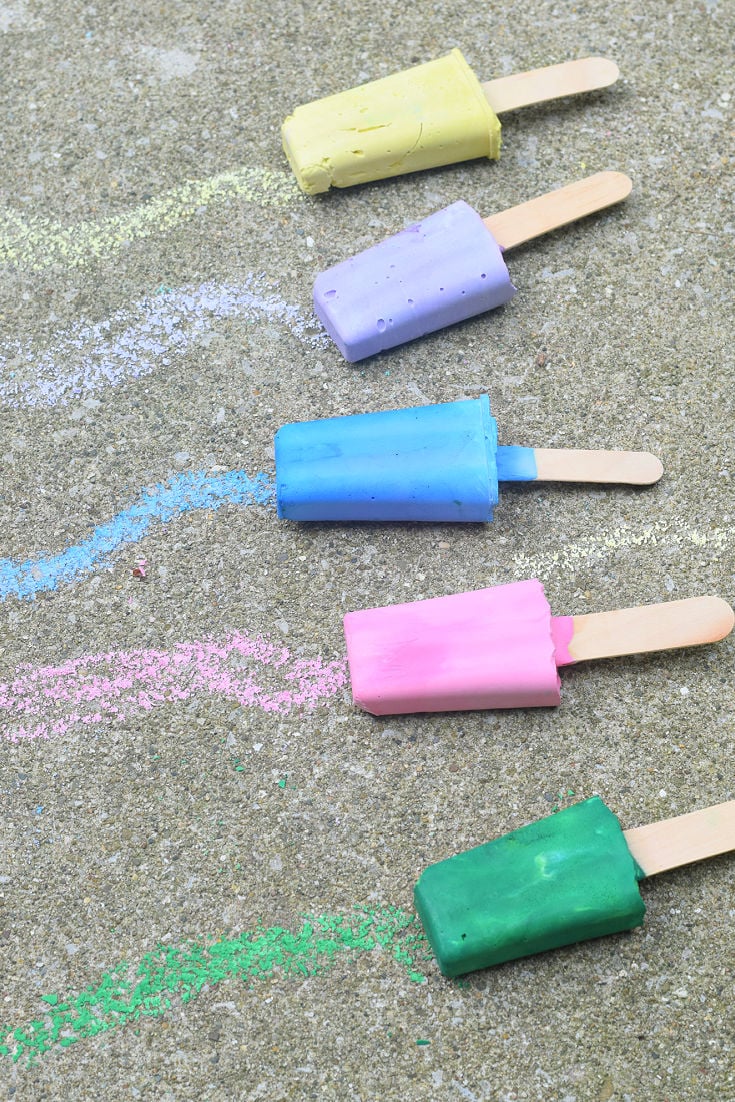 +
Here are my top Amazon Picks for this craft…
(affiliate links)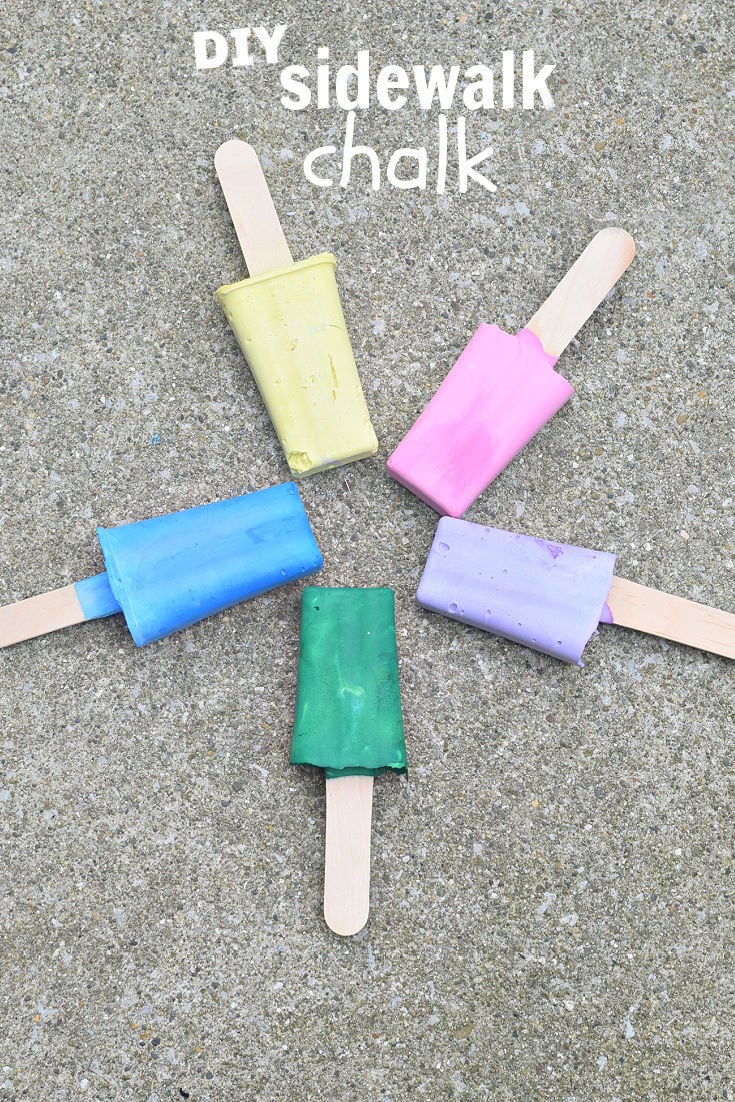 Tips and Tricks for making homemade sidewalk chalk…
Most washable paints will thicken up your mixture in a hurry. Stir well and pack the mixture down tight to avoid air pockets in your chalk
Sargent Art washable tempera paint makes a smooth liquid mixture – I don't know why, but this particular paint will make a nice smooth consistency to your chalk
Silicone molds make great chalk molds because you can pull them away from the chalk to reveal it
Using disposable bowls or cups to mix the chalk helps with clean up
Avoid washing your chalk mixture down your drain. Scrape as much as you can off of utensils before washing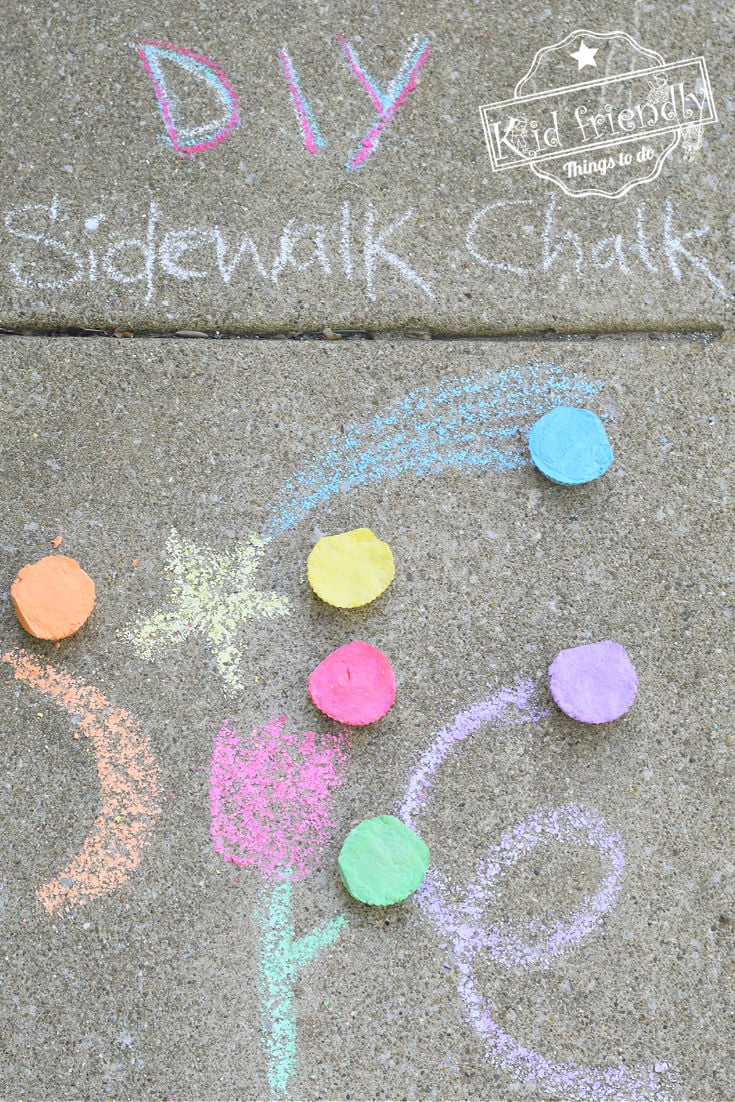 You'll Need: for each color that you make…
1/4 cup Plaster of Paris
1/8 cup of Warm Water
1-2 Tbsp. of Washable Paint – Tempera Paint is preferred *Sargent Art tempera paint is my favorite. It will keep the mixture thin and smooth
Disposable Bowls or Dixie cups are a good idea
Molds – I used silicone cupcake wrappers for my mold
Instructions:
Pour the plaster of Paris and warm water into a bowl or small disposable cup
Stir in the colored paint
The mixture will start to thicken up as you add the paint – (I have no idea why the paint addition make it thick, but it's fun to watch)
Once you see that the mixture is turning into a thick frosting consistency, then you are ready to shape the chalk
pour the mixture into your molds
pack the chalk mixture in so air pockets are filled in
Let the chalk sit for about 24 hours – making sure it's nice and dry before you unveil it and then go out and have some fun
Note – *For some reason some Washable Kid's Paint thickens the chalk mixture way more than normal tempura. It doesn't impact the recipe, it will just be a thicker mixture and harder to stir. If you want a smooth mixture, I would recommend buying Sargent Art's washable tempera. I have no idea why it doesn't thicken the way the others do, but it's a nice smooth consistency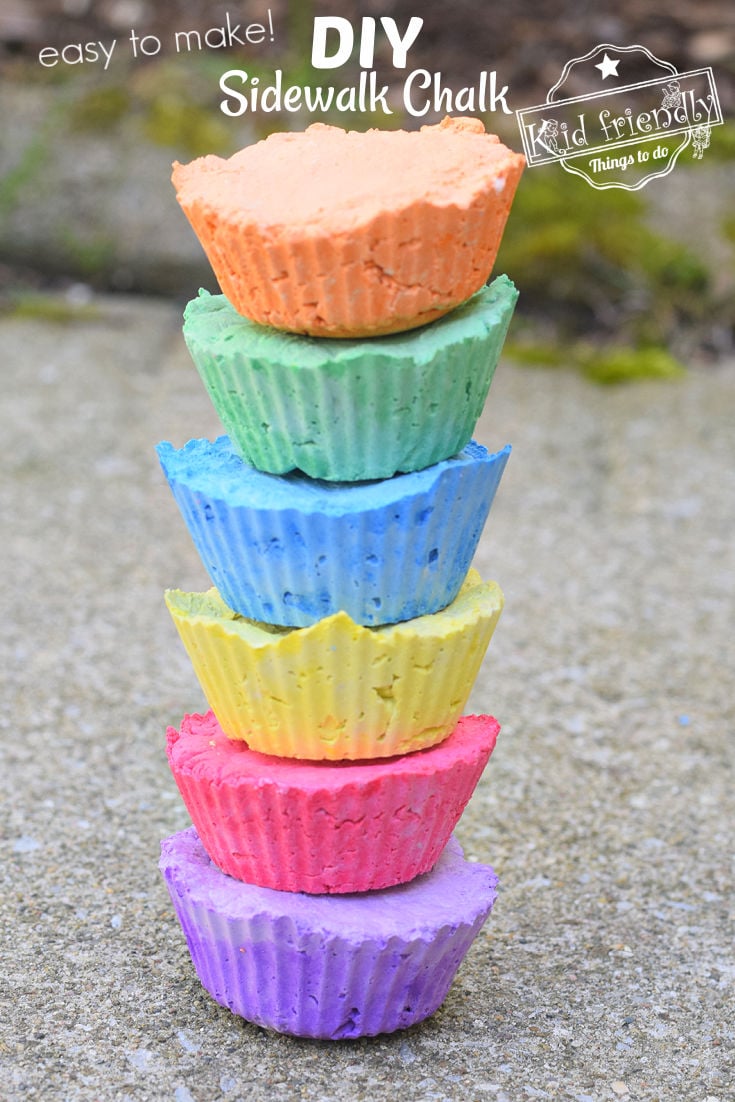 ~Melissa – KidFriendlyThingsToDo.com – recipes, crafts, fun foods, party ideas, and fun things to do with your kids!