This little Paper Plate Chicken Easter Basket is the cutest thing ever! I'm so excited to share the "how-to" with you today. I know your little ones will love their little Easter Basket and start filling it up with goodies immediately. This DIY Paper Plate Easter Basket Craft for Kids would also be a great treat bag to send home with your partygoers.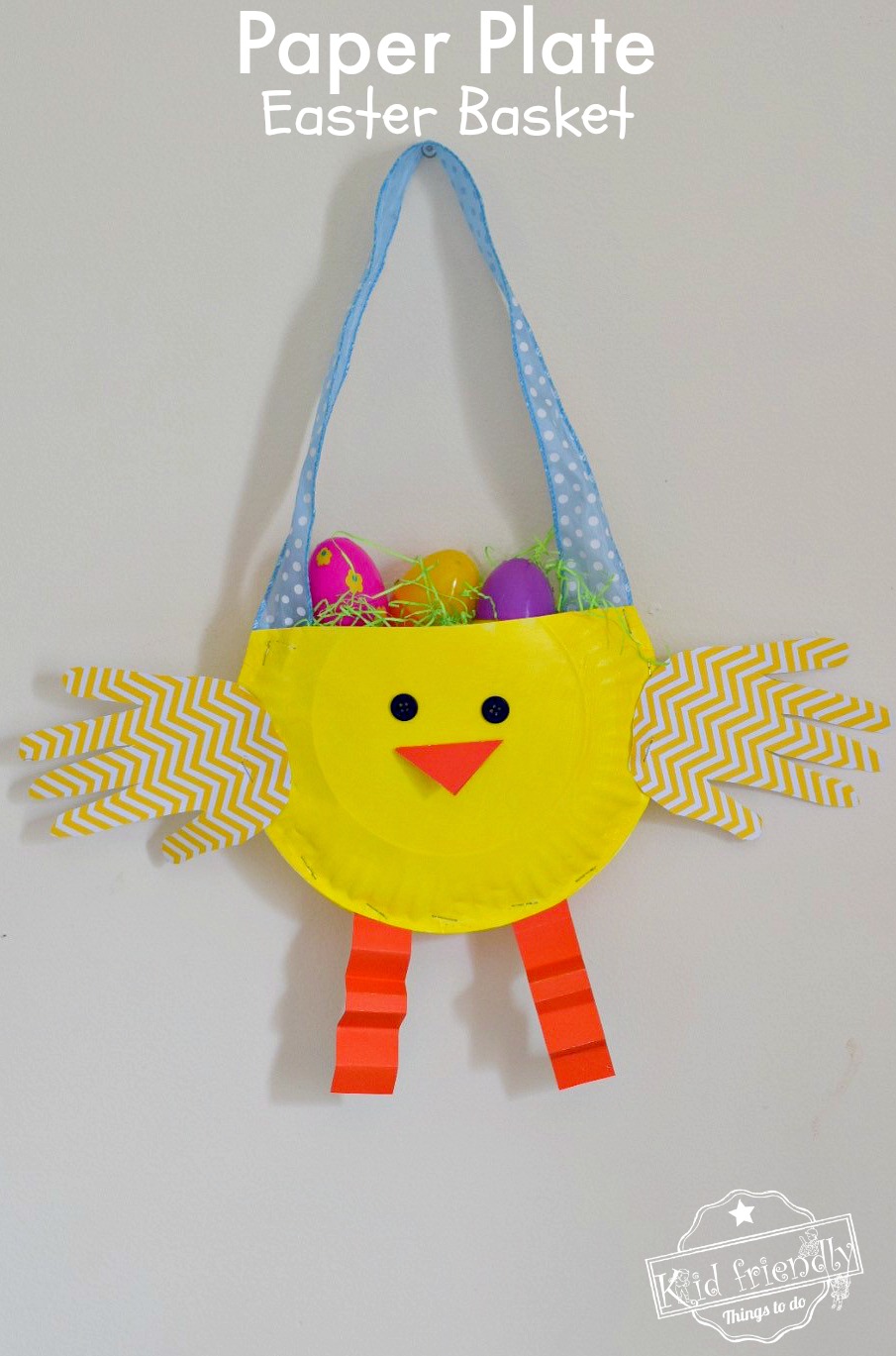 Paper Plate Easter Basket
Can you see all of the staples? There is almost NO GLUING involved in this simple project. The staples help the plates hold together a little better and it's way less of a mess for you and the kids to make.
If you'd like to see more crafts like this DIY Paper Plate Chicken Easter Basket Craft for Kids then you might like this cute Bunny Paper Bag Easter Basket or this Paper Plate Bunny Craft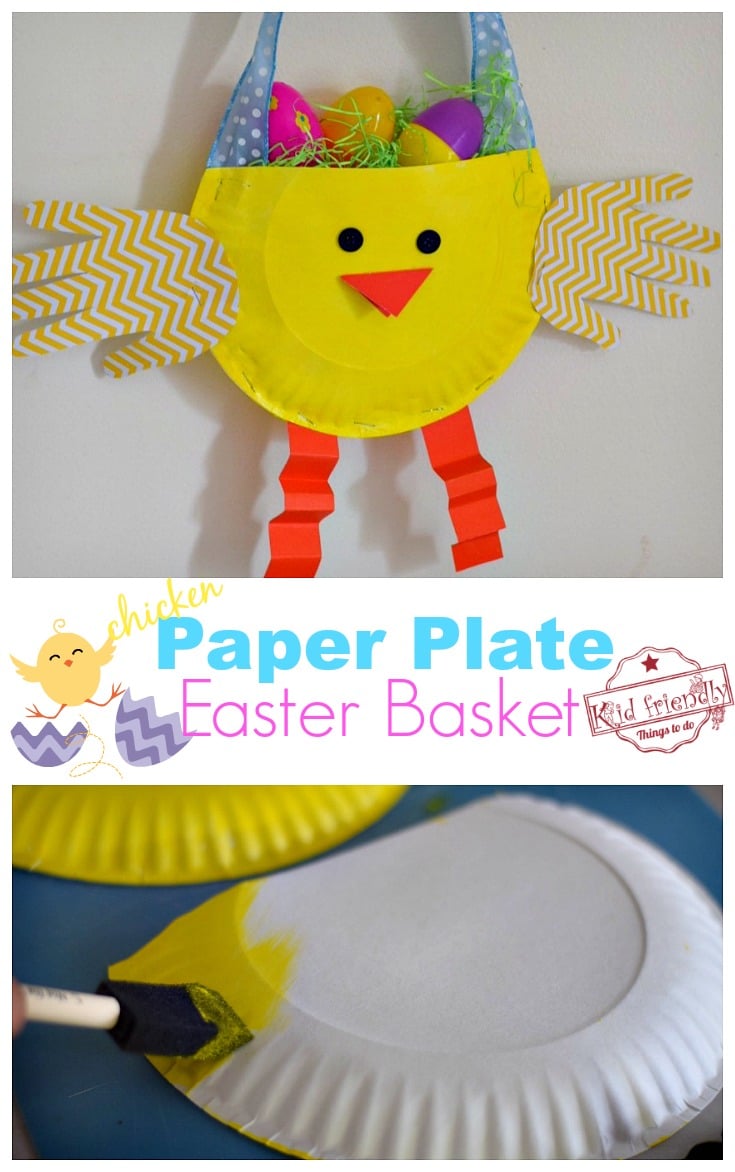 Oops! I totally forgot that there IS a painting involved in this adorable Chicken Easter Basket. Scratch the part about no mess. There may be a smidgen.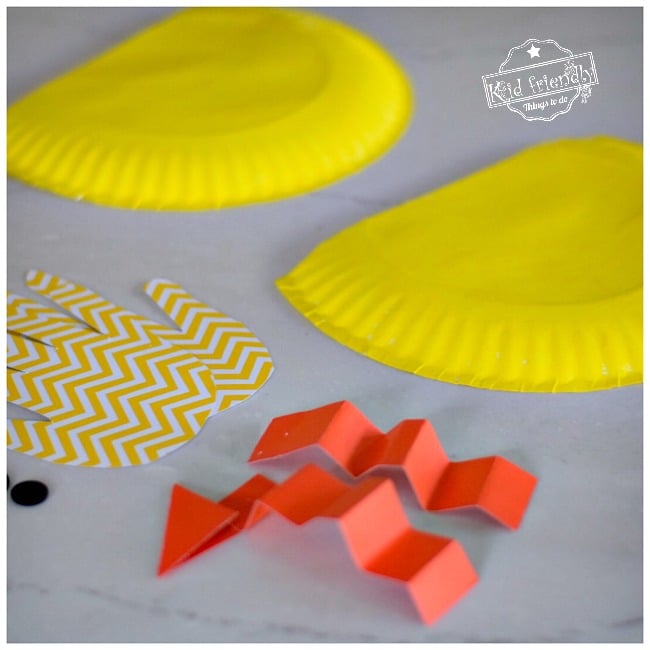 Here's What You'll Need to Roundup for this DIY Paper Plate Chicken Easter Basket Craft for Kids
Here are my Top Amazon Picks for DIY Paper Plate Chicken Easter Basket Craft for Kids
(affiliate links)
[box] [/box]
Supplies Needed
(for each one)
2 dinner-sized paper plates (although you could make this a cute Little Treat Basket by using dessert sized)
yellow paint
sponge brush
orange cardstock
Yellow cardstock – I used yellow paper with a pattern
black buttons
scissors
glue
Instructions for DIY Paper Plate Chicken Easter Basket Craft for Kids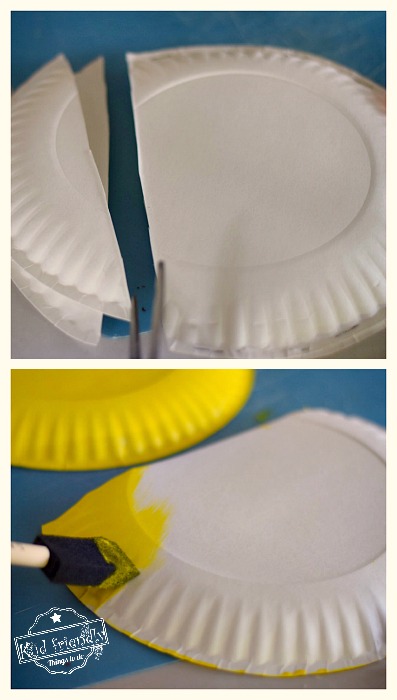 First off, you'll want to cut the top section of the plates off leaving a straight line and most of the bottom intact
Cut (2) 1 in. inch-wide strips from the orange paper (about 6 inches in length) and accordion fold them
Cut a 2×2 inch square from the orange and fold it at a diagonal for the beak
Then flip the plates around and on a paint-safe surface paint them with your sponge and yellow paint
Let the paint dry. If you didn't spread it on too thick – it should dry in a few minutes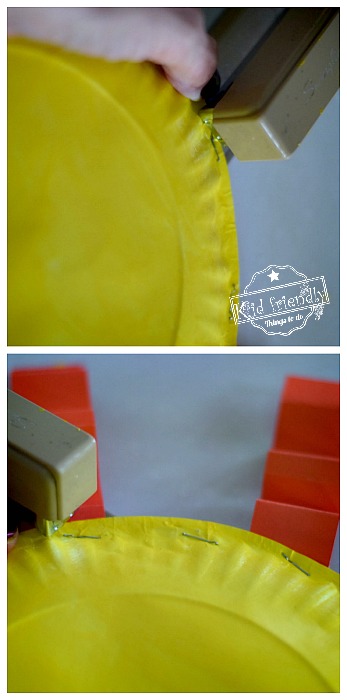 Now, turn the plates toward each other with the yellow part on the outside and start stapling around the outer edge
*Leave a space at the top unstaple for the ribbon and don't forget to place your chicken legs into the bottom as you go around the plate and secure those in between the plates with a staple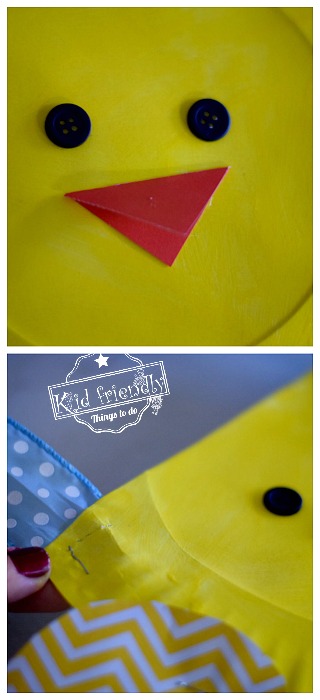 If you haven't already…Trace the kid's hands onto the yellow cardstock and cut those out
You can also decorate the face with the beak and button eyes
Staple those onto the plate – close to the top. I made sure that the thumb portion of the hand was facing down to resemble a wing
Add your ribbon at the top edges with the stapler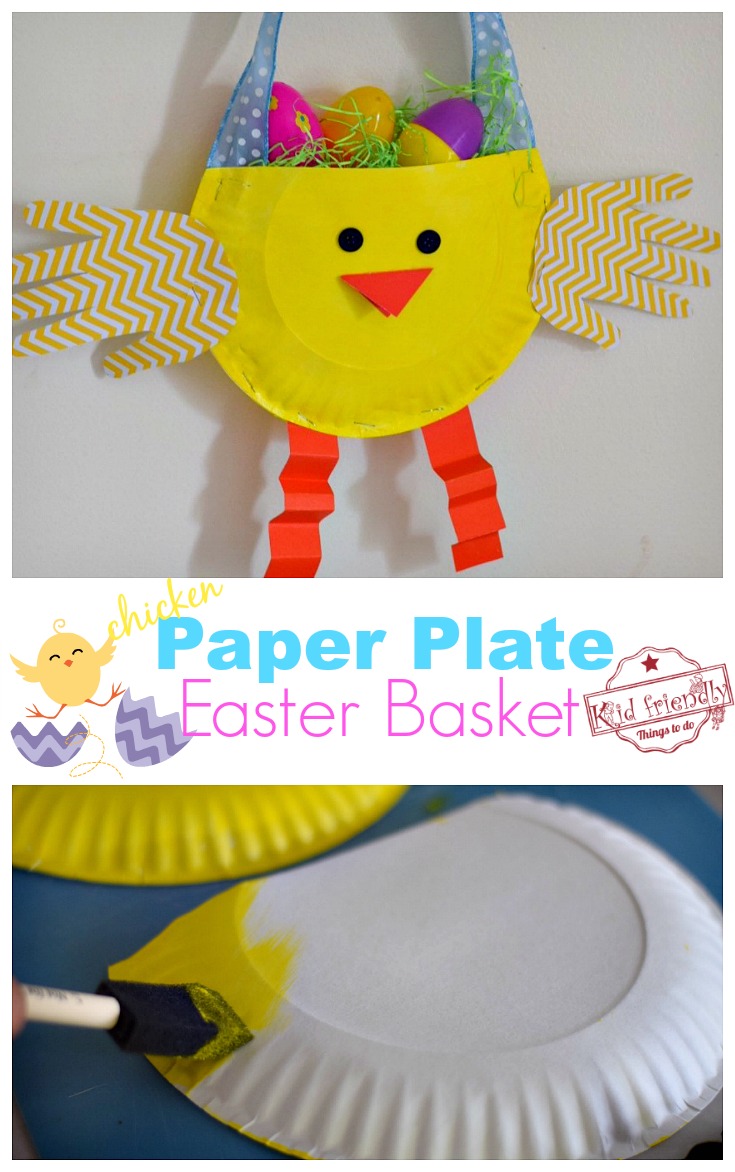 That's it! Happy Easter everyone!