This is a hilarious game that I can't wait to share with you. Any time a game turns life size – it's just immediate fun! Human Tic-Tac-Toe is the perfect game for holiday parties, or just fun with the family! Come on in and I'll share me simple "how to" on this Human Tic-Tac-Toe- A Valentine Party Game to Play With Kids, Teens and Adults…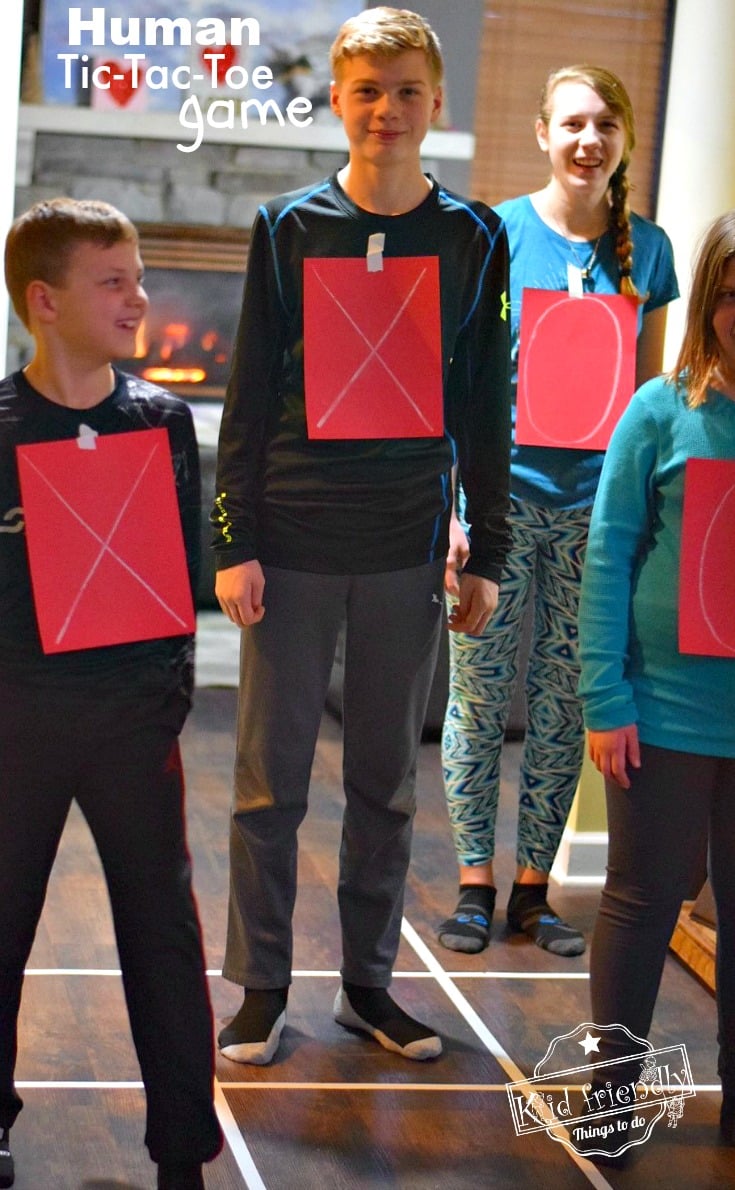 If you follow along with me – and I hope you do (insert smiley emoji)…you know that I love the simple – fun and done! This is totally that!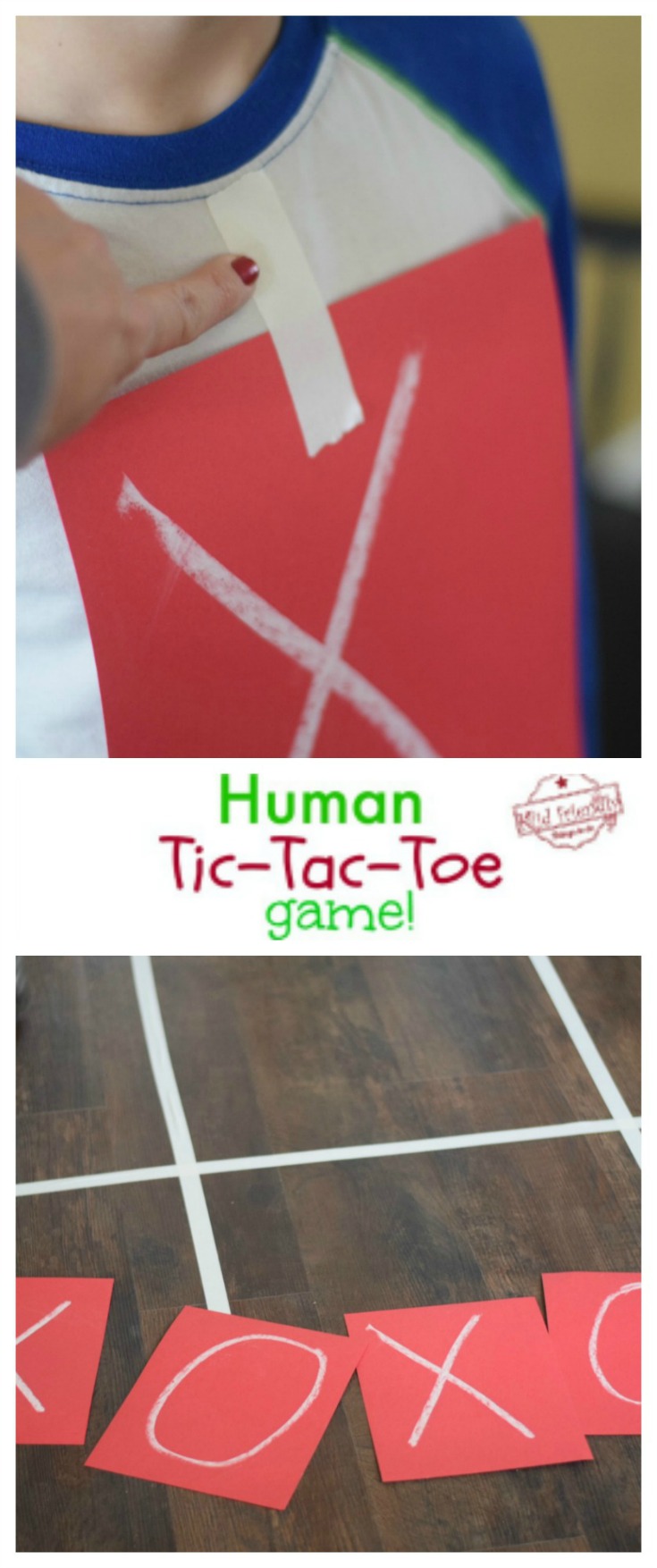 You just need people – lots of fun people, tape and some paper!

Here's Exactly what you'll need for Human Tic-Tac-Toe Valentine Party Game
Masking tape to mark the spaces on the floor and tape the cards with
Card stock
Chalk or marker
9 kids per game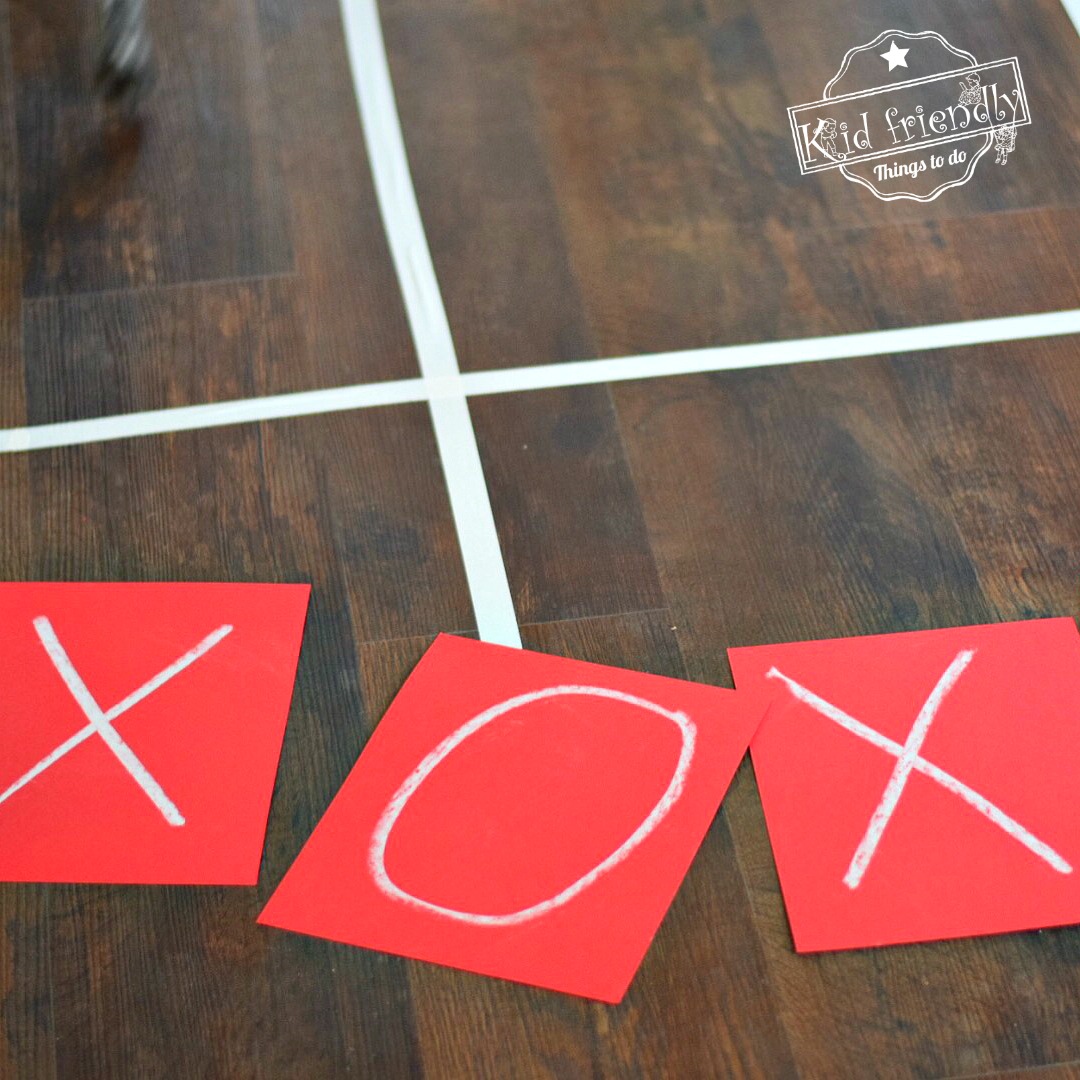 Get your cards ready – (5) X and (5) O cards
I used white chalk on red cardstock cards
Also, find a large space on the floor and mark off the tic-tac-toe squares with the masking tape – large enough for people to stand in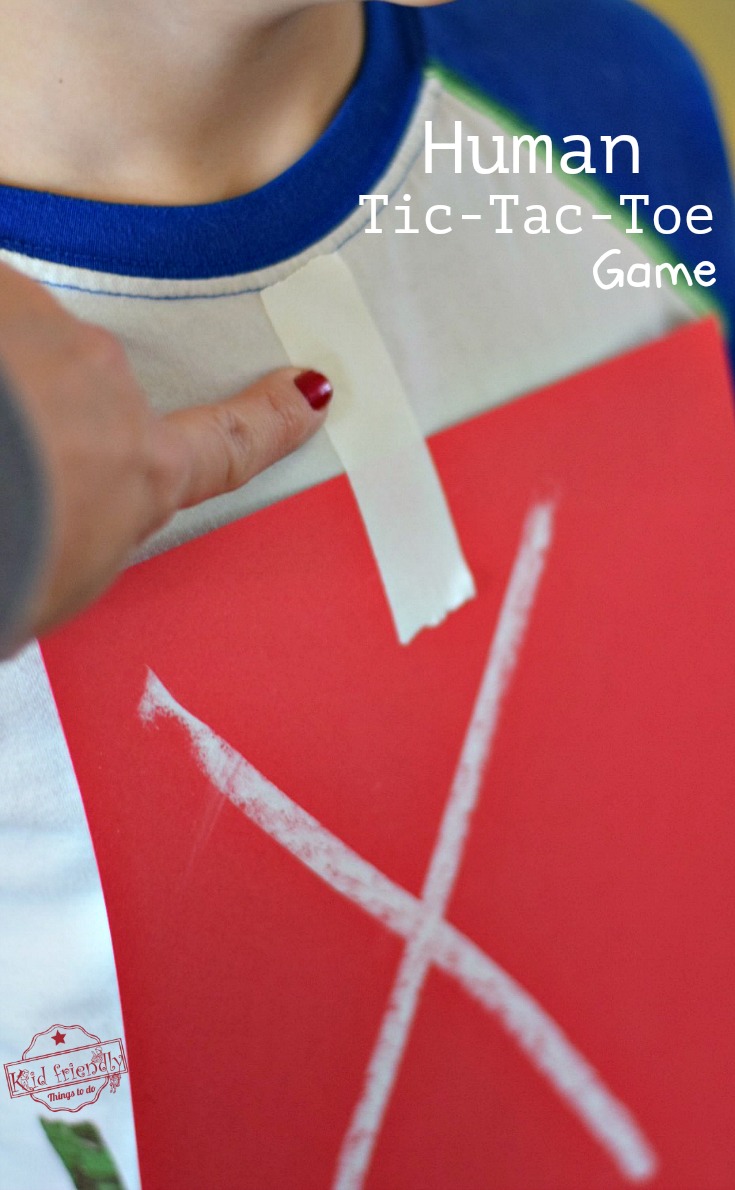 Label the kids with X cards and O cards and let them take turns playing just like the normal tic-tac-toe game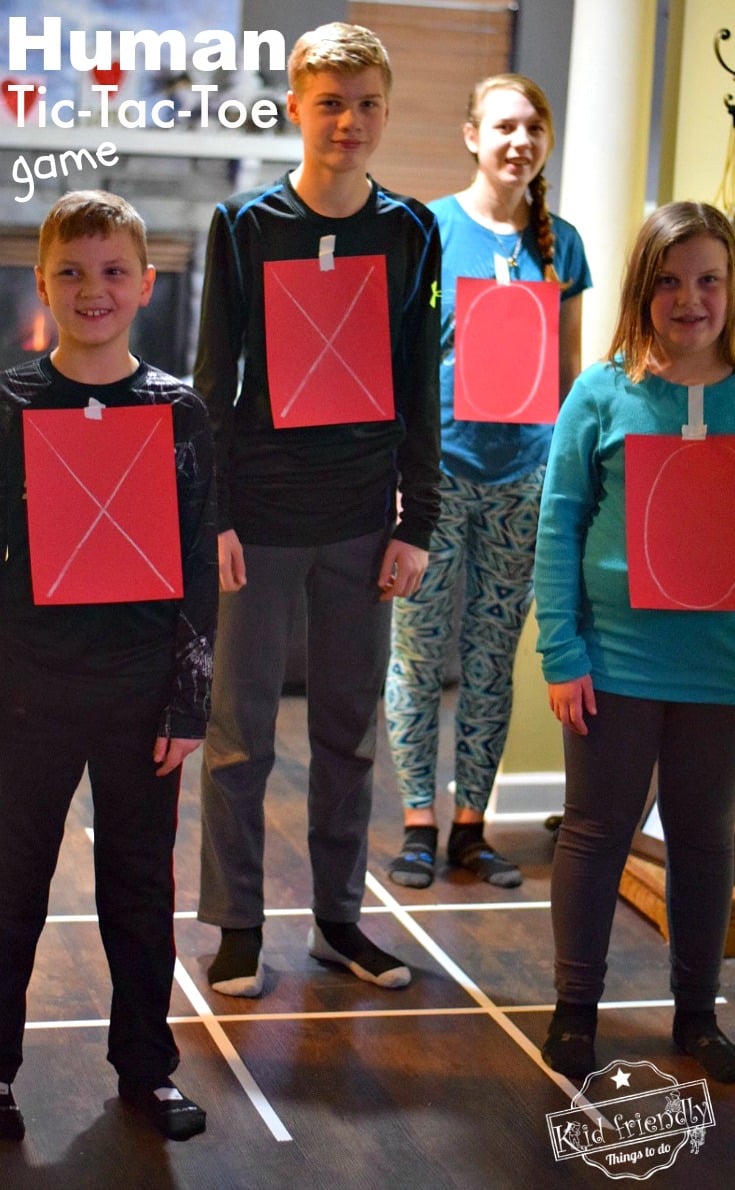 Happy Playing!
Need more Valentine Party Games? I have lots of ideas for you! Check out a couple that I have featured for you – down below…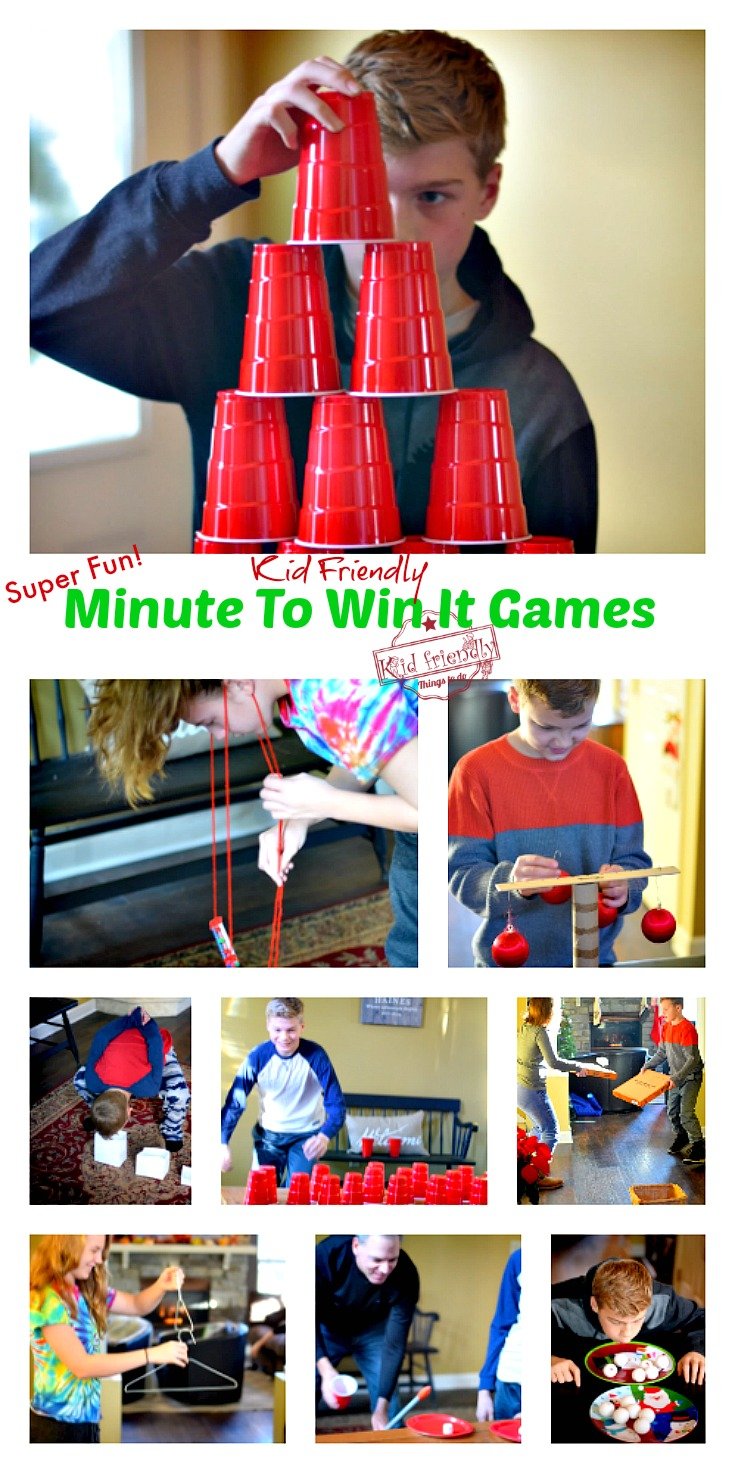 We have Loads of Minute To Win It Games for the whole family to play! – Click here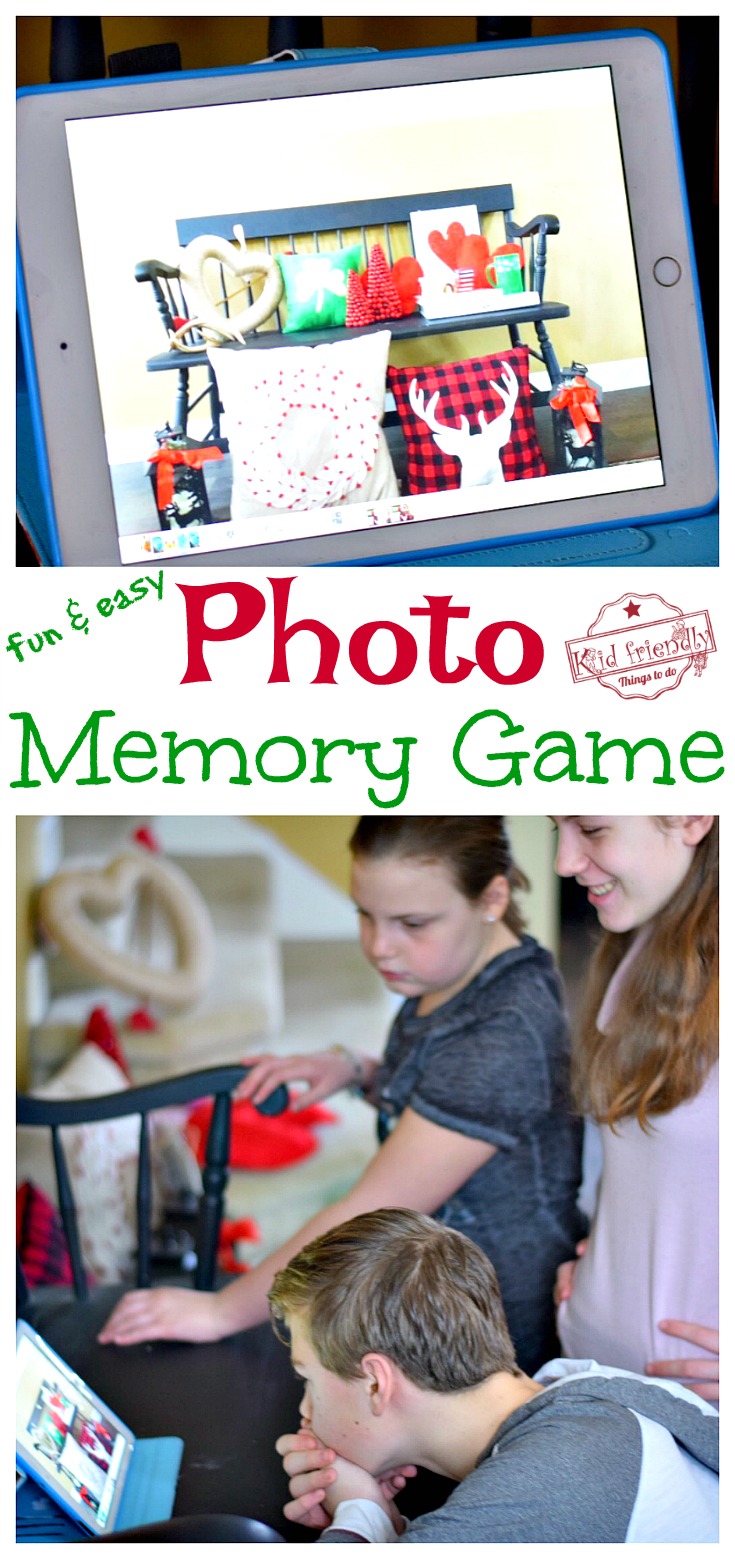 My kids loved this Photo Memory Game! It's one of their favorites and it's such and easy set up for you. Play it over and over again at a party – Click Here! 
Or Just Type Game in the search bar. We have so many to share!
~Melissa – Kid Friendly Things To Do
Here are my Top Amazon Choices for Human Tic-Tac-Toe Game – A Fun Game to Play With Kids, Teens and Adults…
(affiliate links)
[box] [/box]