Look what I found at our local library! I love this! I think this would be such a fun craft to do with the kids. It would also make a beautiful Christmas decoration for your home, and a great conversation piece. Here's my idea for making this centerpiece, even if you don't have a ton of green books sitting around:
You'll Need
Books of varying sizes (about 12)
Green wrapping paper or tissue paper
Tape
Red poinsettia flower for the top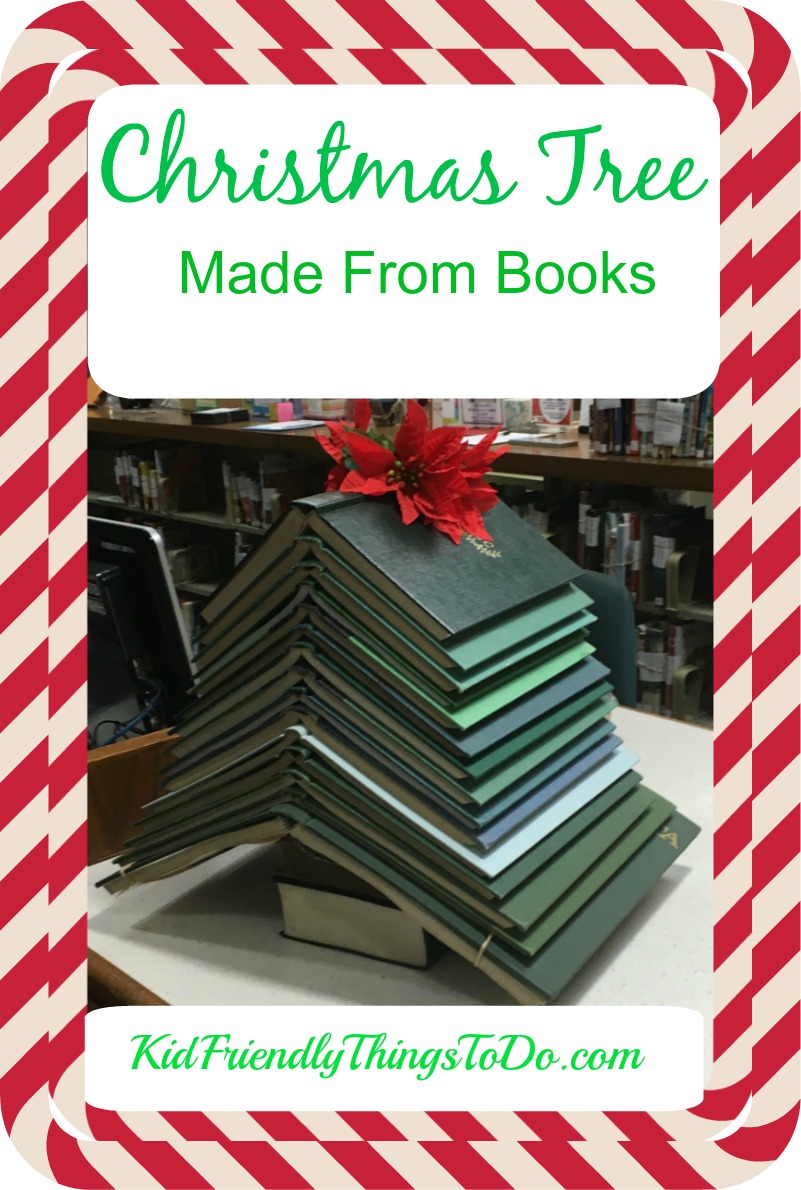 Here's the small version, where you unfold books with green covers
Or, if you don't have an unlimited supply of green books…wrap books in green wrapping paper 😉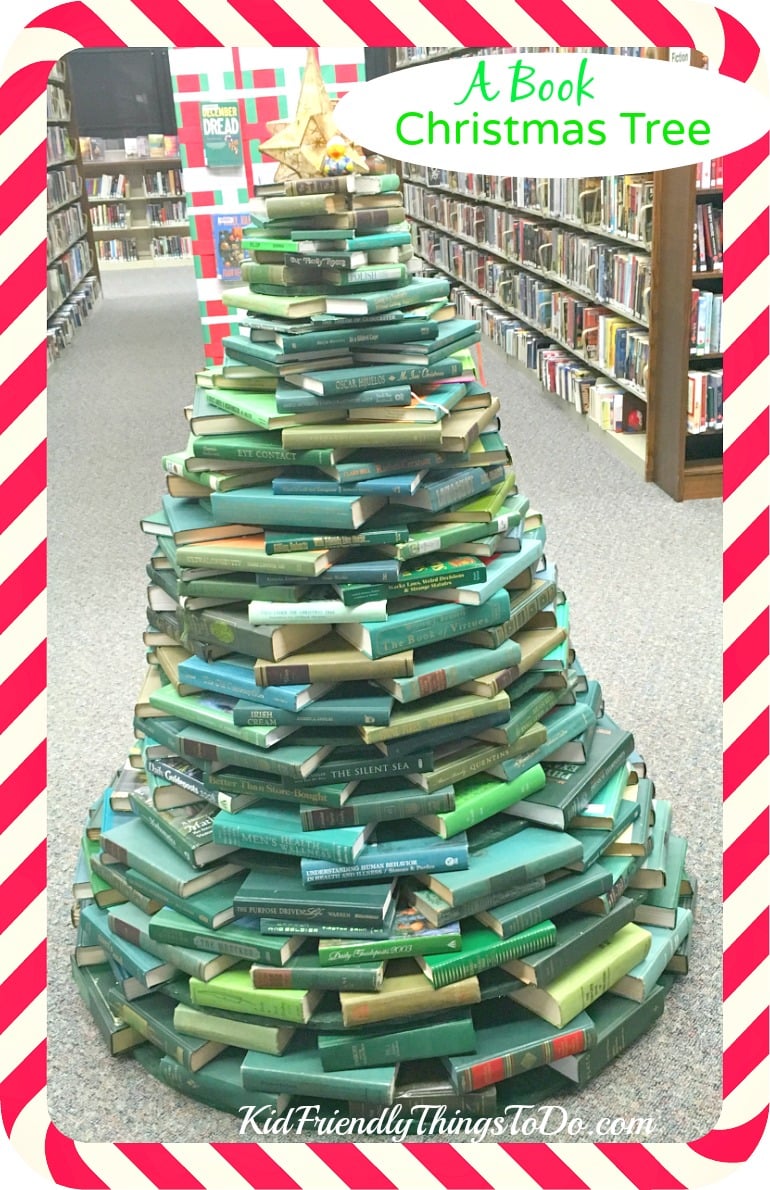 And, if you're feeling really ambitious, stack a ton of books in circles layering them in smaller circles as you go up to the tippy-top of your book tree!
How cool would this be in a room of your house? Start hitting garage sales this summer!
Merry Christmas!
Here's some stuff you might need or even want for this fun craft:
(contains affiliate links)
[box] [/box]
~Melissa- KidFriendlyThingsToDo.com