It's the Bewitching time of year, again! But, no witch is complete without her or his broom. Try making these adorable witch brooms out of paper lunch bags this Halloween. They are the perfect addition to any Halloween Party. Come on in and I'll show you how to make these Paper Bag Witch Brooms…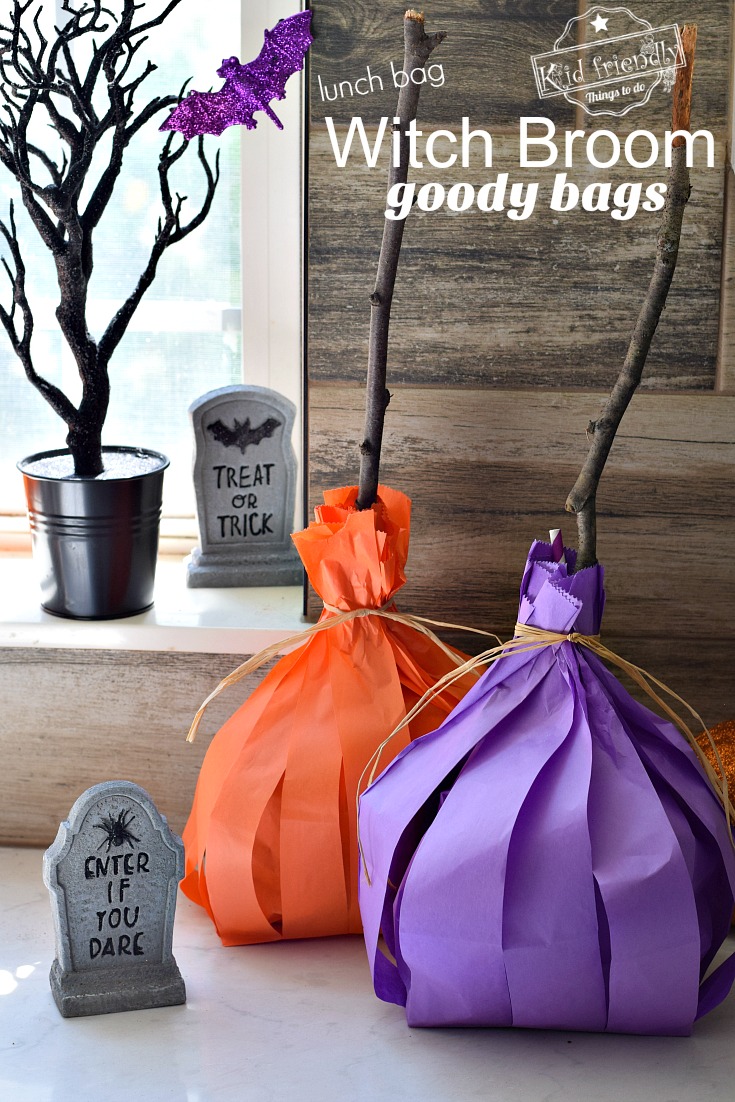 Years ago, a mother from my daughter's nursery school made a small, natural color version of these for all twelve kids.  She stuffed them with candy and toys for each child as a special Halloween treat.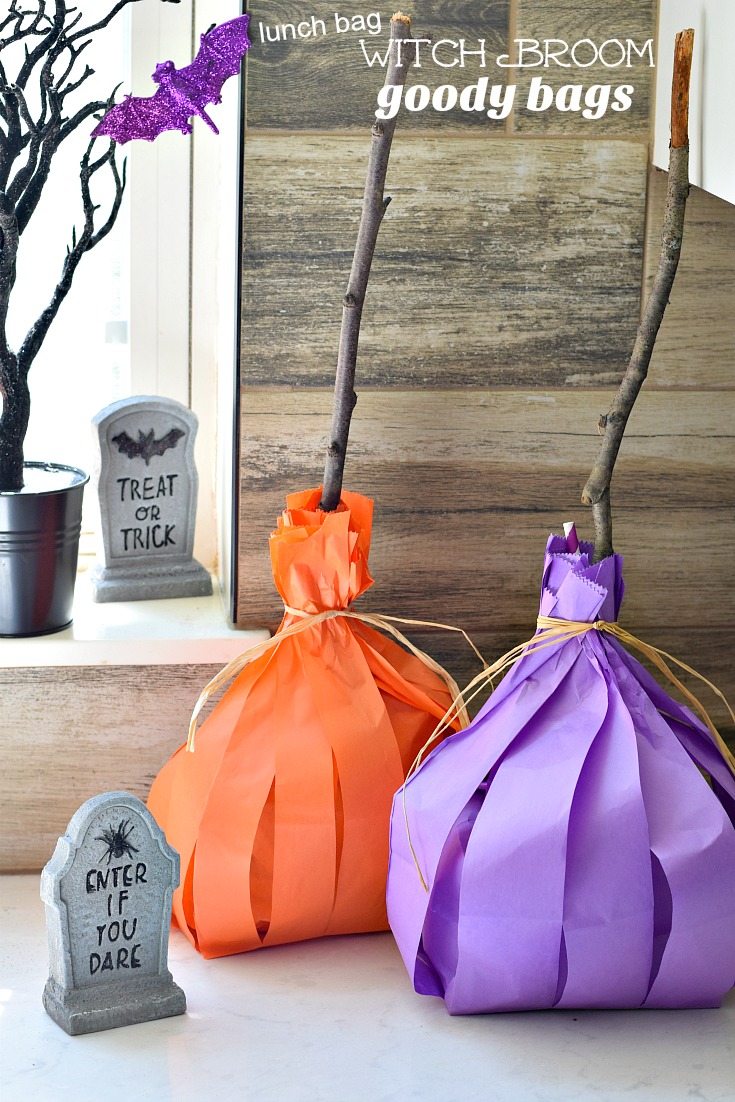 I fell in love with them.  As soon as I got home, and everyone was napping, I got right to work, figuring them out, and creating my own versions.
Here Is What You Will Need: For each broom
2 Lunch bags of the same color
Sticks for handles from the great outdoors
Yarn or Raffia to tie the broom together
Instructions for the paper bag witch broom craft: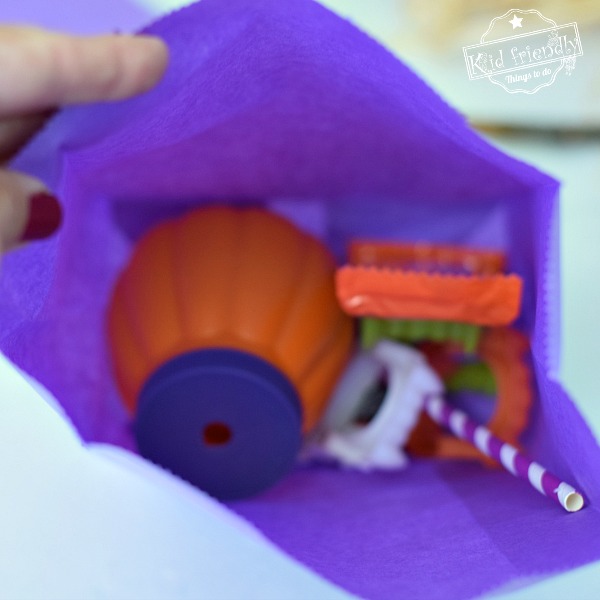 place your goody gifts into one of the bags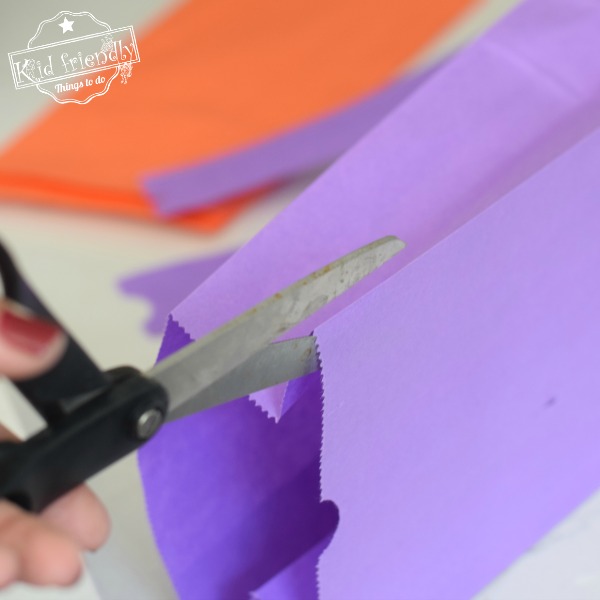 the other bag will be the one that you cut strips into
cut 1/2 inch to 1 inch strips of the 4 outer sections of the bag – down to the bottom section of the bag – leaving the bottom intact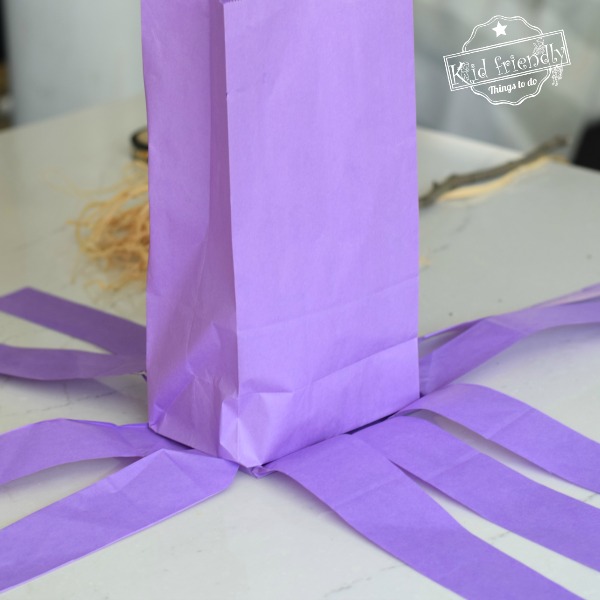 now, place the filled bag into the center of the cut bag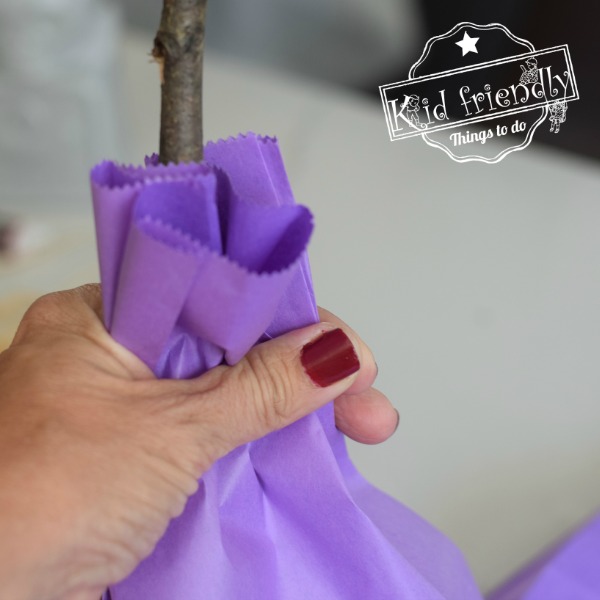 place your stick into the middle of the goodies
pull the strips up over the filled bag
holding your hand over the top, so the strips don't slip down, tie the strips with raffia

This picture was taken a few years ago. I've replaced most of the older pictures with updated pictures, but I just can't bring myself to delete this one. I got so carried away with making paper witch brooms that I made bigger versions for the kids.
~Melissa – KidFriendlyThingsToDo.Com