Ghost Bottled Drinks an Easy Halloween Party Drink Idea for Kids | Kid Friendly Things To Do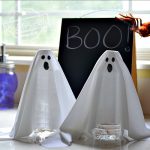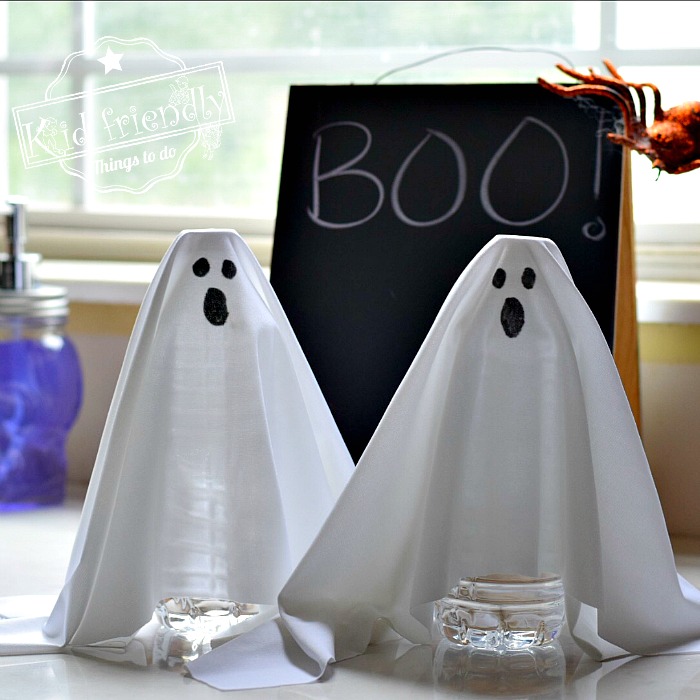 Posted by Melissa in Arts & Crafts, Drinks, Fun Food Crafts, Game Ideas, Halloween, Halloween, Halloween, Holiday Fun Foods | 0 comments
Turn Bottled Drinks into Ghosts For an Easy Halloween Party Drink Idea for Kids. These ghosts are so simple to make and adorable to look at. Come on in and I'll show you how to make this Halloween Party Drink Idea for Kids…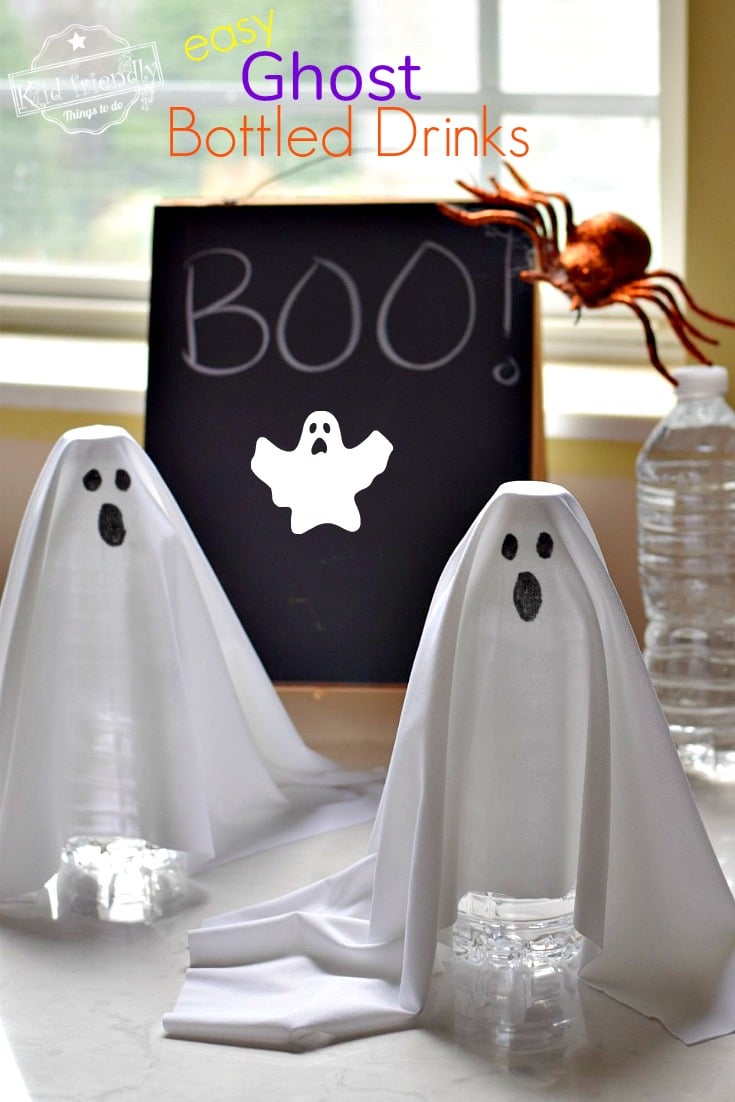 All you'll need for this Halloween Drink Idea is some ghostly fabric and a sharpie!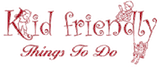 MY LATEST VIDEOS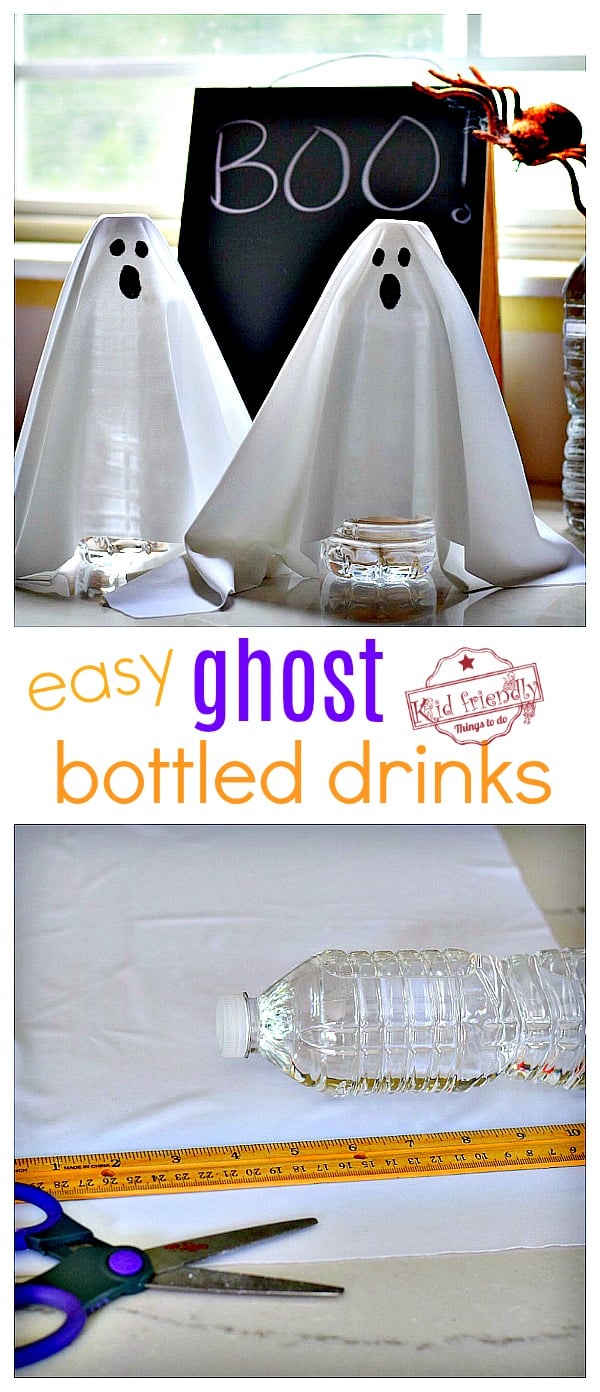 A few years ago, I made these for my fifth grade boy's school Halloween party. The school really is not allowing a whole lot, in the way of fun food. The drinks are also limited. My mission was to make what they could have…water into something fun. I knew I didn't want to take the time to wrap the water bottles into mummies, so I thought of simple ghost bottles.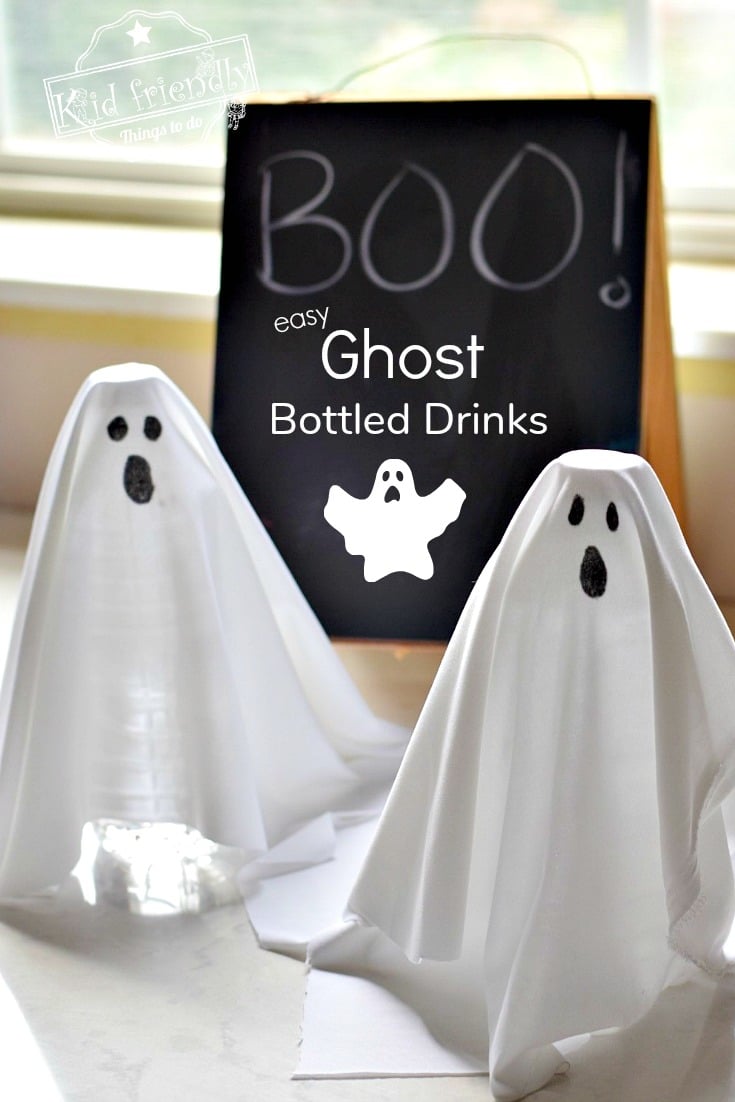 They are so easy to make and the kids loved them.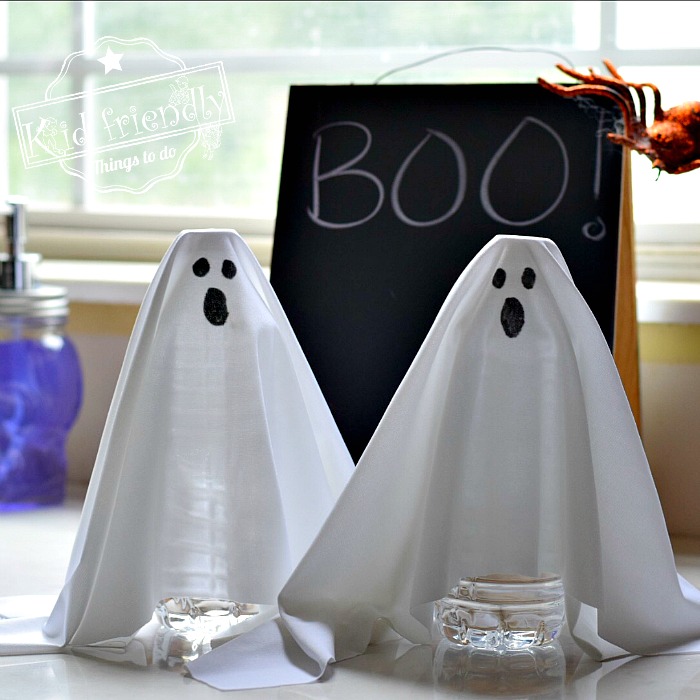 Here are my top Amazon Picks for this Ghost Bottled Drinks an Easy Halloween Party Drink Idea for Kids…
(affiliate links)
Here the supplies and instructions for this Halloween Drink Idea…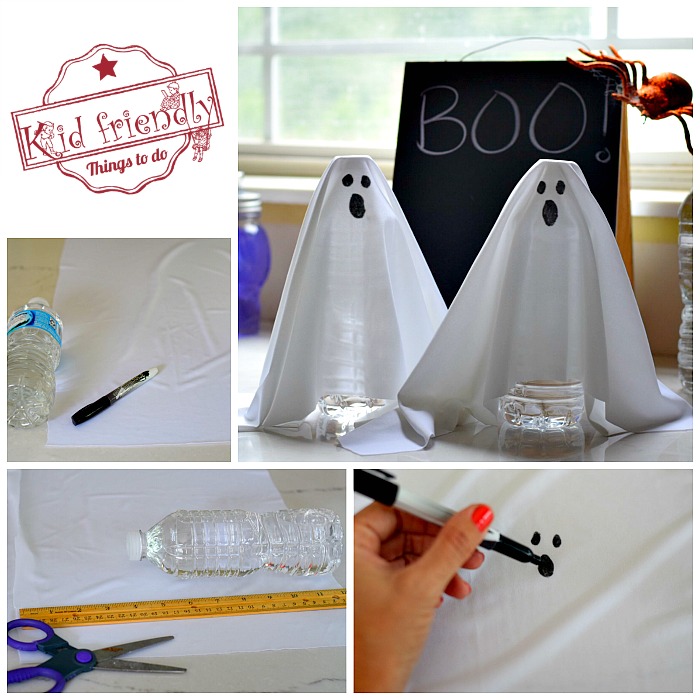 Bottled Drink Halloween Drink Ideas for Kids
2018-10-08 11:48:18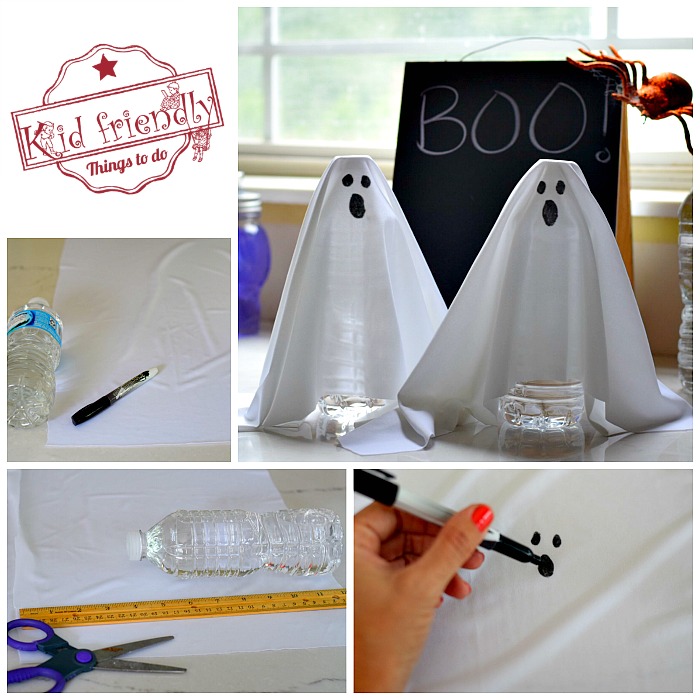 Ingredients
Water bottles or another bottled drink
White Fabric cut into squares that are about 4 inches longer than your bottled drinks
Black Sharpie
optional - A warm or hot glue gun, and glue sticks
Instructions
Cut your fabric squares
Place them over the bottled drinks and draw a ghost face with your Sharpie
You can choose to glue the fabric to the top of the lids for easier transport or leave them "as-is"
You can also add more decorations like angry eyebrows, or several black holes like the ghost in Charlie Brown
That's it!
Kid Friendly Things to Do.com - Family Recipes, Crafts, Fun Food Crafts, and Game Ideas https://kidfriendlythingstodo.com/
Here are the original Water Bottle Ghosts from the party…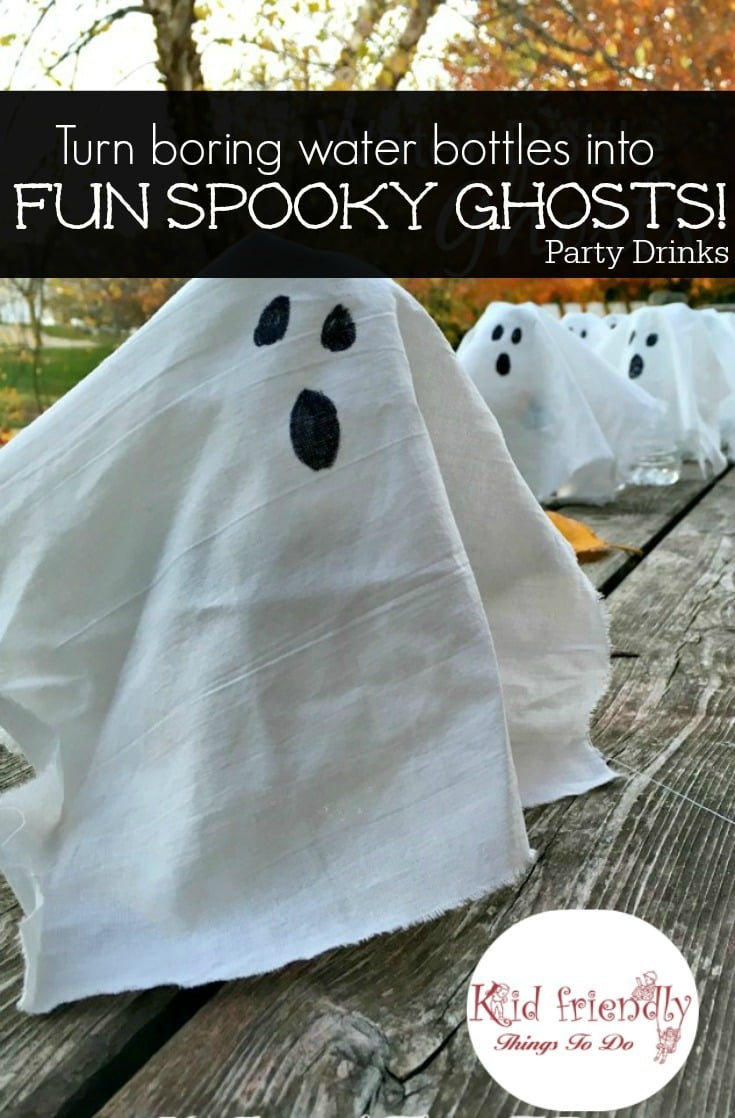 I used a different white fabric the first time that I made the Water Bottle Ghosts.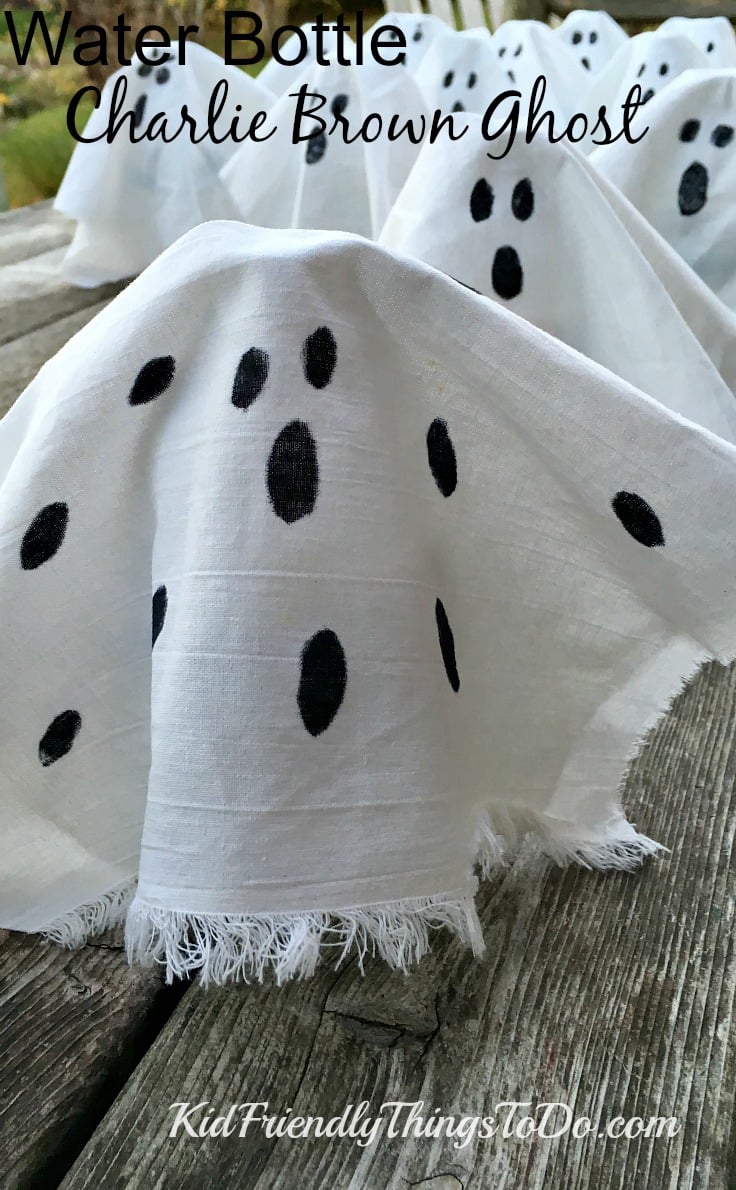 I thought a couple of Charlie Brown Ghosts would be fun too.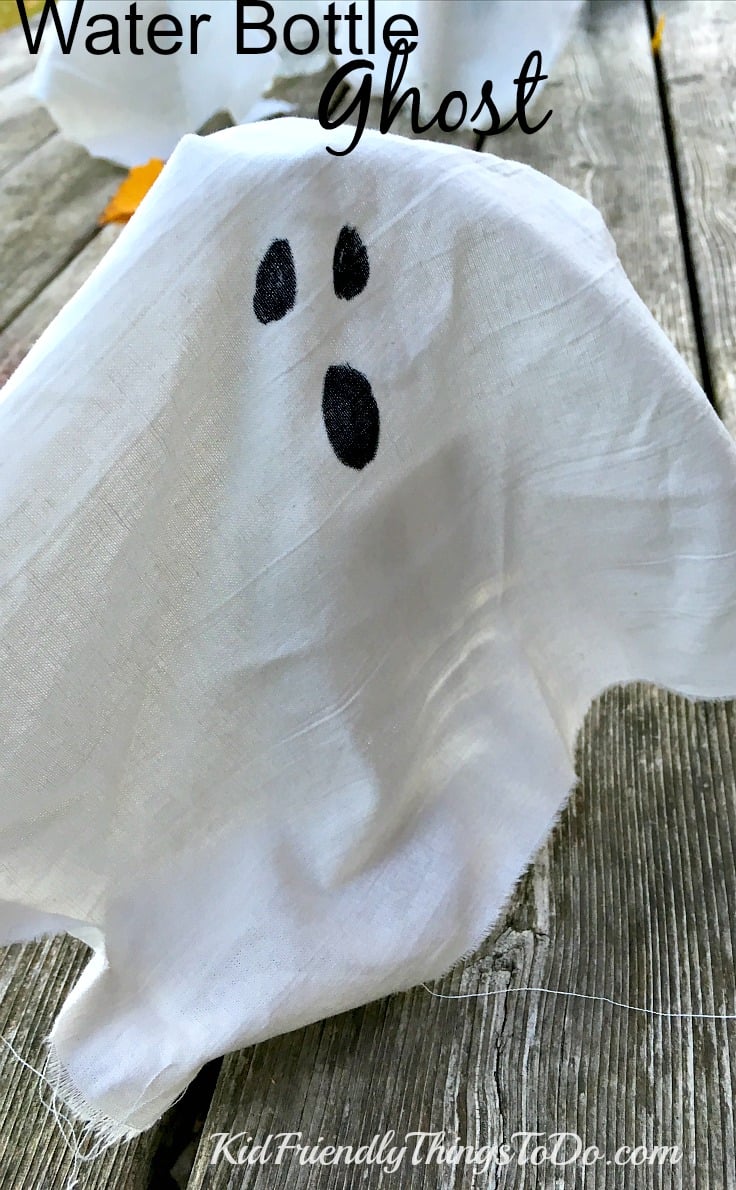 ~Melissa – KidFriendlyThingsToDo.com