Easy Water Bottle Ghosts For Halloween Party Drinks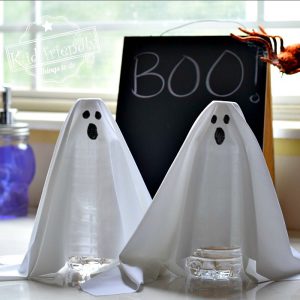 Posted by Melissa in Arts & Crafts, Drinks, Fun Food Crafts, Game Ideas, Halloween, Halloween, Halloween, Holiday Fun Foods | 0 comments
How easy is this?! And, I might add, adorable! All you need is glue, fabric, and a sharpie to make these cute little ghost water bottles for your Halloween party! Here's my so simple how to: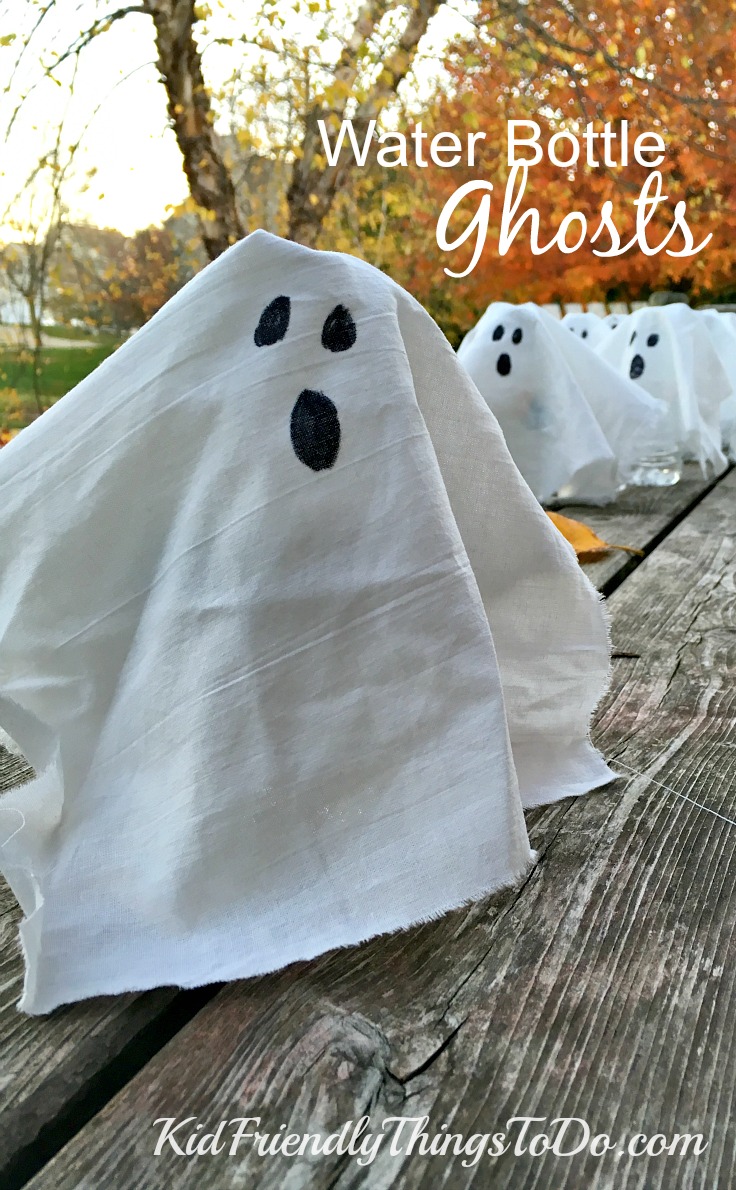 I made these for my fifth grade boy's Halloween party. The school really is not allowing a whole lot, in the way of fun food, so I improvised! I knew I didn't want to take the time to wrap the water bottles into mummies, so I thought of simple ghost bottles! So easy, y'all, and cute! I love it! I think the kids will enjoy them, too!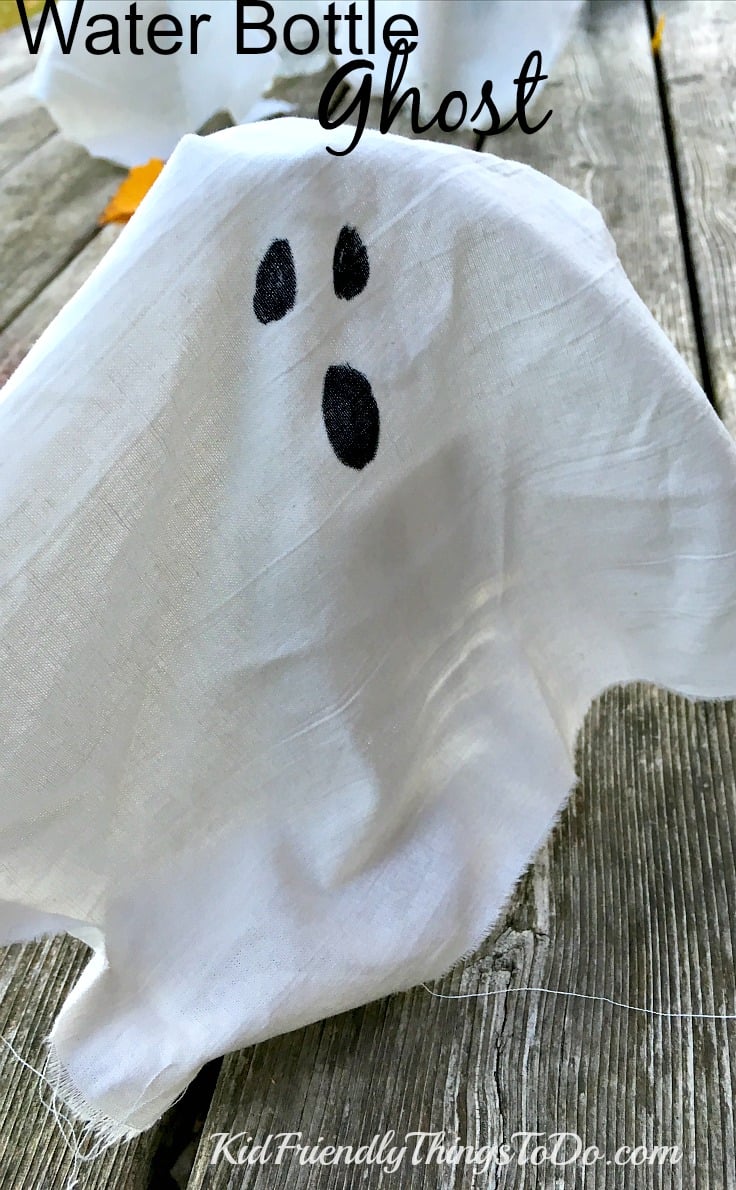 You'll need:
10 oz. water bottles
White fabric cut into 10″x 10″ squares
A warm or hot glue gun, and glue sticks
Black Sharpie
Instructions:
Just add a dab of glue to the top of your water bottle, center the fabric square, and stick it on there!
Add a ghost face with the Sharpie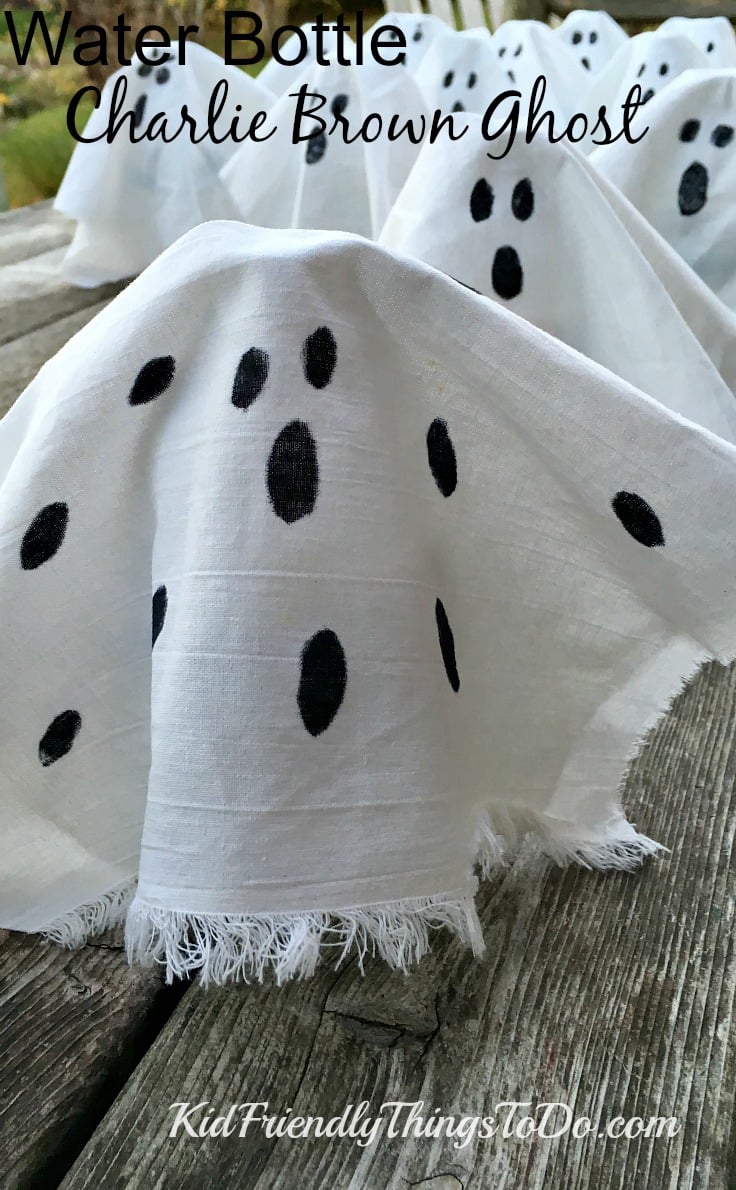 I added some angry eyebrows to some of the ghosts, and I made this one into a Charlie Brown Ghost by adding several more black holes
Fun and Done! Happy Halloween!
Here's some equipment you might need or even want for this craft: (These are affiliate links)
~Melissa – KidFriendlyThingsToDo.com