Painting and decorating rocks is such a fun activity to do with the kids. You can go on a rock hunt, or make it really easy and purchase a big bag of river rocks. Either way, the kids will love painting rocks with chalk paint and decorating them with chalk markers.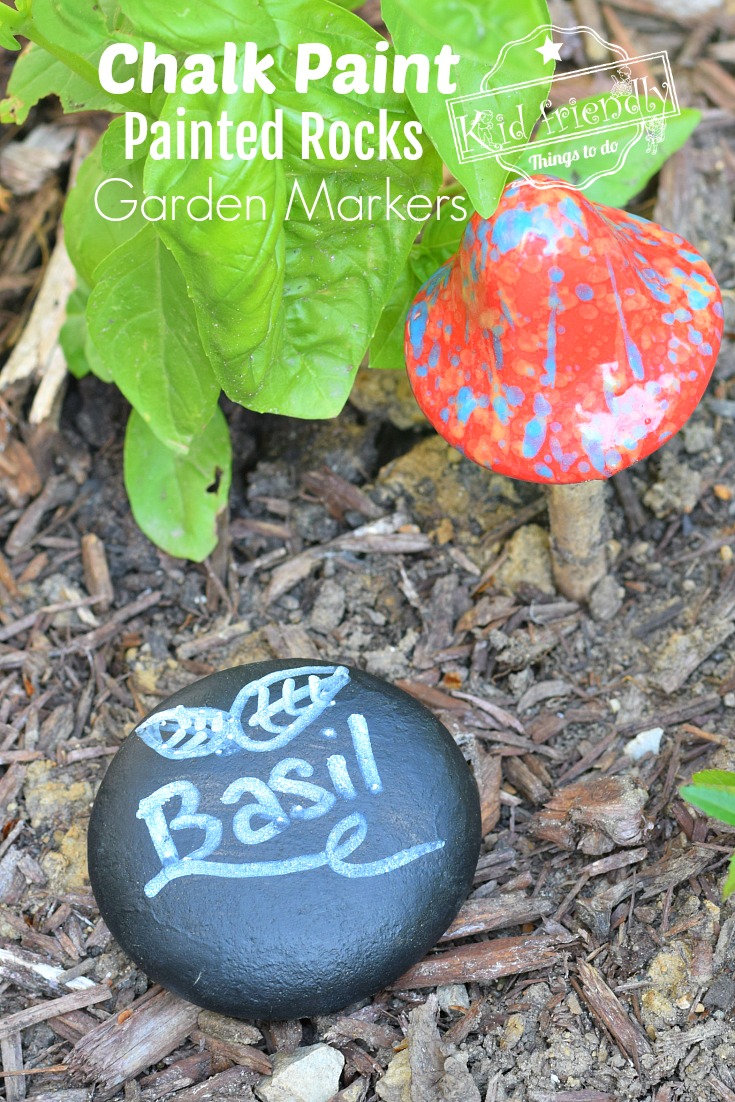 The great part about chalk rocks is the ability to erase your decorations and draw others.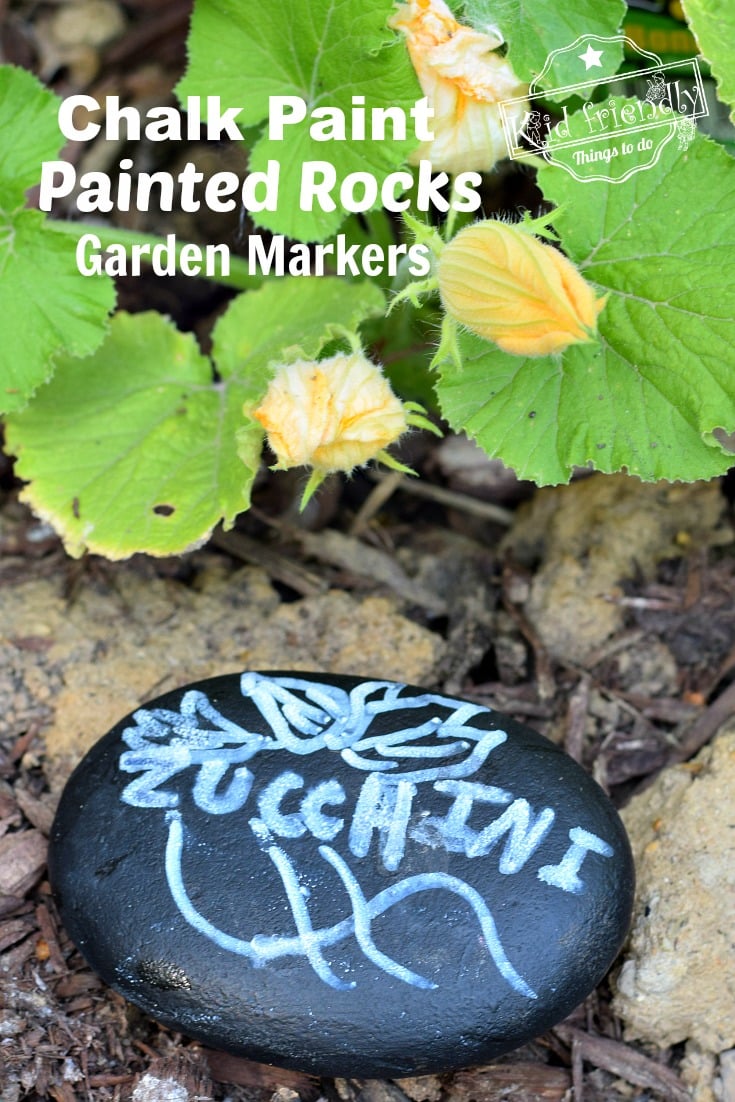 If the kids make a mistake – no problem!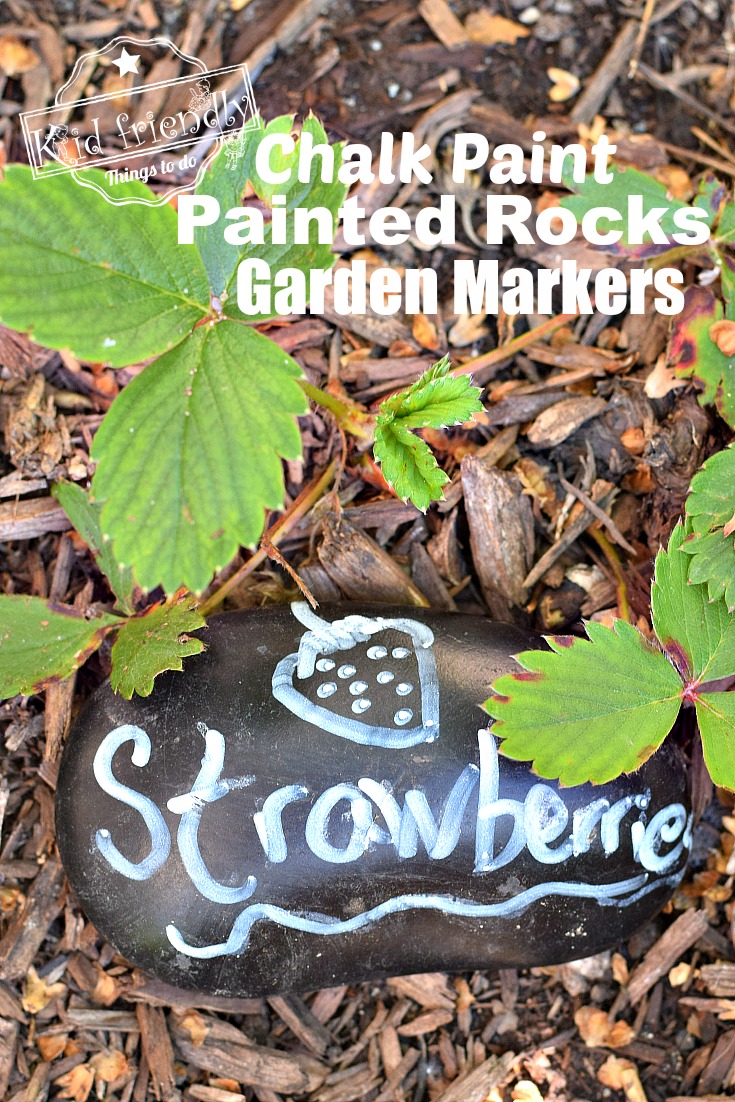 They can add designs, labels, and their own creative touches.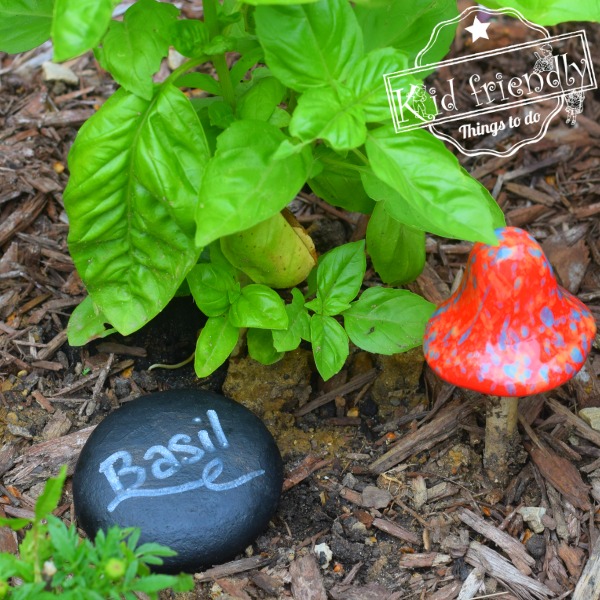 Here are my top Amazon Picks for These Painted Rocks…
(affiliate links)
[box] [/box]
What paint can you use on rocks?
Acrylic outdoor paint is ideal. However, chalkboard paint is a great alternative and fun to decorate
How do you paint the garden rocks?
Make sure rocks are cleaned and free of dirt or debris. They should also be dry. Protect a surface for painting rocks. Paint the top and side of the rocks. Allow the paint to dry. Use paint pens or chalk markers to decorate.
How do you prepare rocks for painting?
Clean rocks from dirt or debris. Allow the rocks to dry
Here is what you'll need to make these Painted Rock Garden Markers …
River Rocks – I found ours in the landscape/garden center at Home Depot
Chalkboard paint – you can find several colors to use. We used black
Sponge brushes for painting
Chalk markers
Instructions on Painted Rock Garden Markers…
Pick out the rocks that you want to paint
*plants like tomatoes and zucchini will need longer rocks to allow for the length o the name
Allow rocks to dry
Use chalk markers to label and decorate rocks
*the chalk markers will go on translucent, but as the chalk dries it will become a bolder color
That's it! Enjoy your cute garden rocks!
~Melissa – Kid Friendly Things To Do