Making bath fizzies is such a fun sensory activity to do with the kids. Not only is it a fun project for the whole family, but it's also a great way to entertain the kids. They can participate in making bath bombs and later enjoy bathtime fun. Homemade Bath bombs won't only add fun to bathtime, they can also provide essential oils and extra moisture to your skin. Come on in and I'll share my recipe for making bath bombs…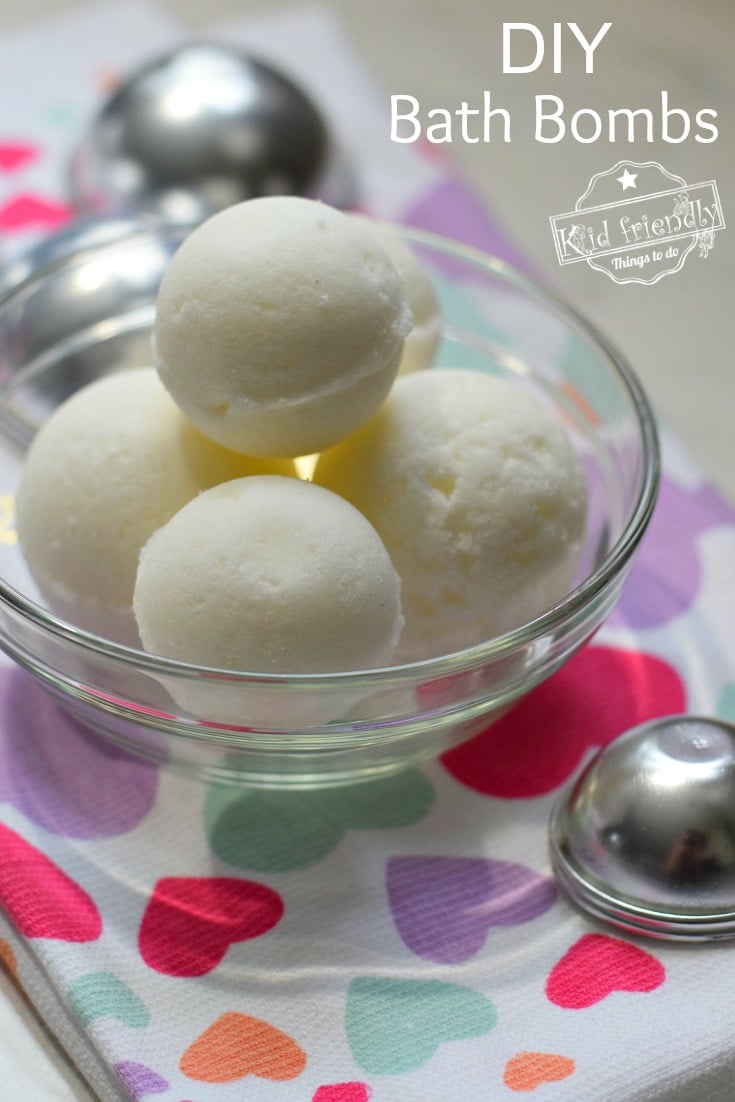 Homemade Bath Bombs
I don't know who was more excited to make bath bombs – me or the kids!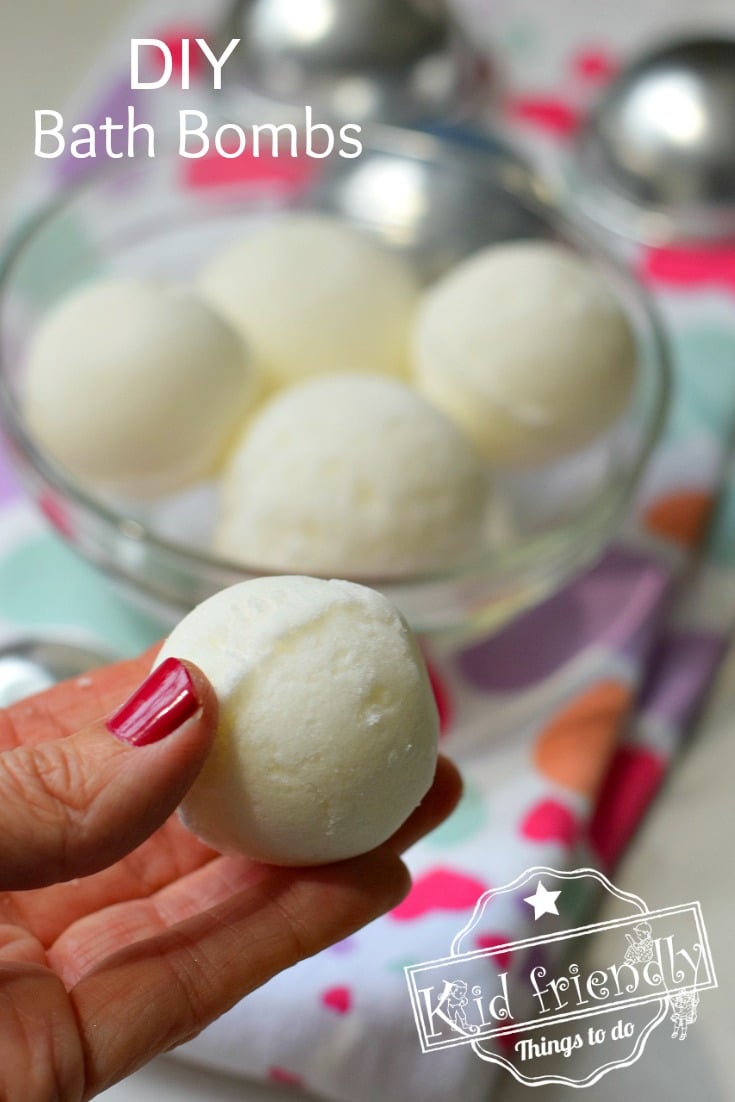 I couldn't wait to see them fizz in the water.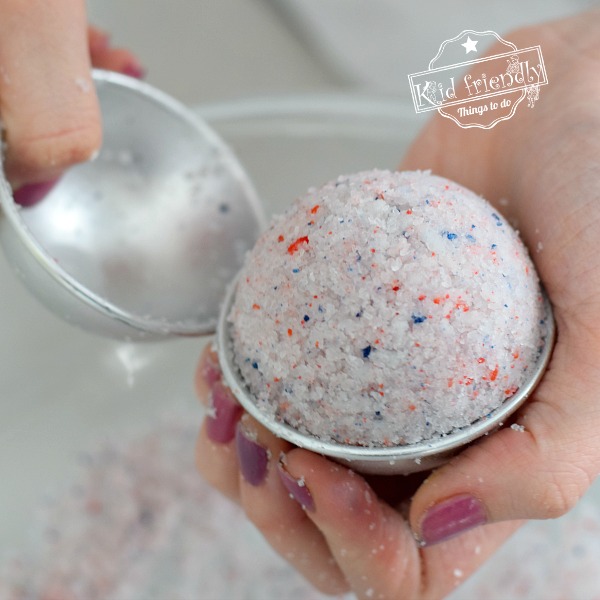 While I made mine all natural with no color, the kids really had fun creating colorful bath bombs to enjoy.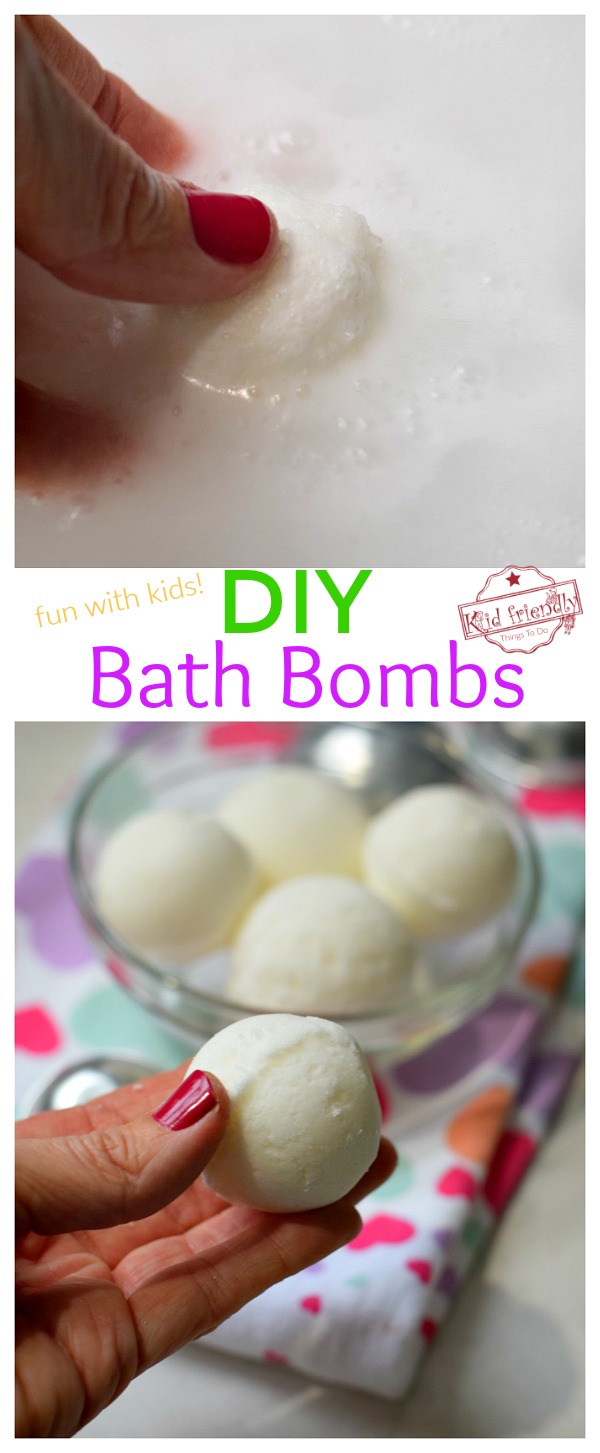 The best part for any color bath bomb, was plopping them into the bath and watching the reaction.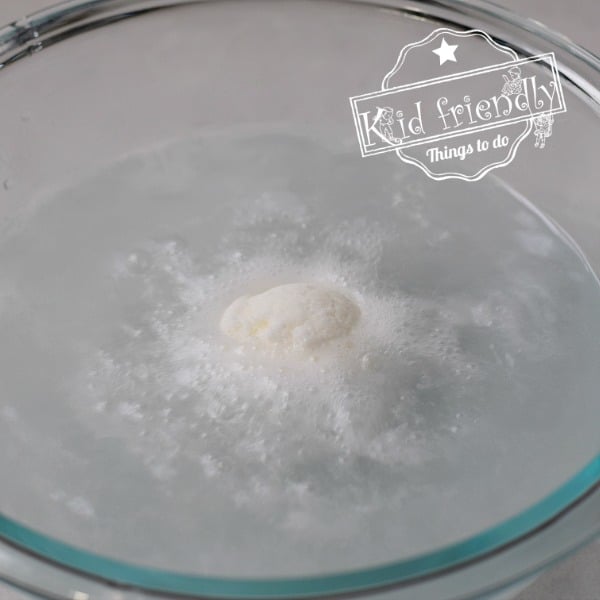 It really is one of the most fun indoor activities to do with the kids.
Here are my top Amazon Picks for this fun activity…
(affiliate links)
[box]    [/box]
Here's what you'll need to make your own bath bombs…
3/4 cup of citric acid
1 cup of baking soda
1/2 cup of cornstarch
1/3 cup of epsom salt
1/3 cup of coconut oil – melted
optional – soap colorant
20 drops of essential oil – I actually found some essential oil mixtures with different healing properties
bath bomb molds –
*I ordered mine on Amazon. I also purchased some at Michael's Craft Store in the soap making aisle
Instructions:
For No Color: 
In a large bowl – Mix citric acid, baking soda, cornstarch and epsom salt
Add oil and 20 or so drops of essential oil
Mix into the dry ingredients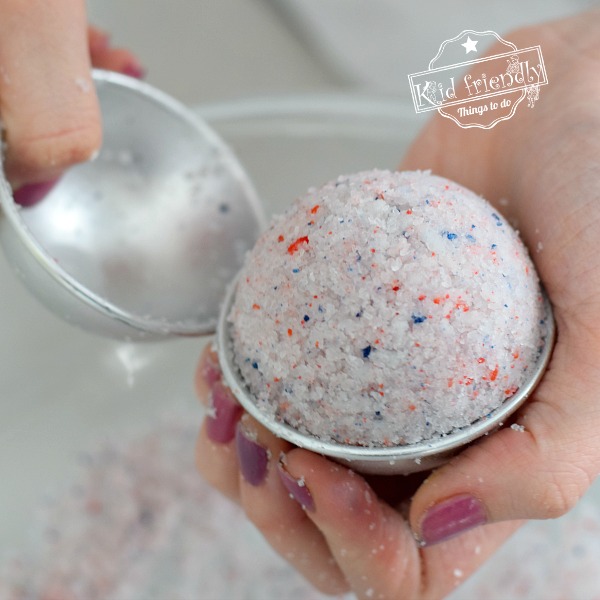 *The mixture should be like packing sand on the beach. It should have enough moisture that when you grab it and squeeze it in your hand, it holds together without crumbling apart then you have the right consistency. The mixture will harden more as it dries out
If the mixture will not pack, add drops of water until it does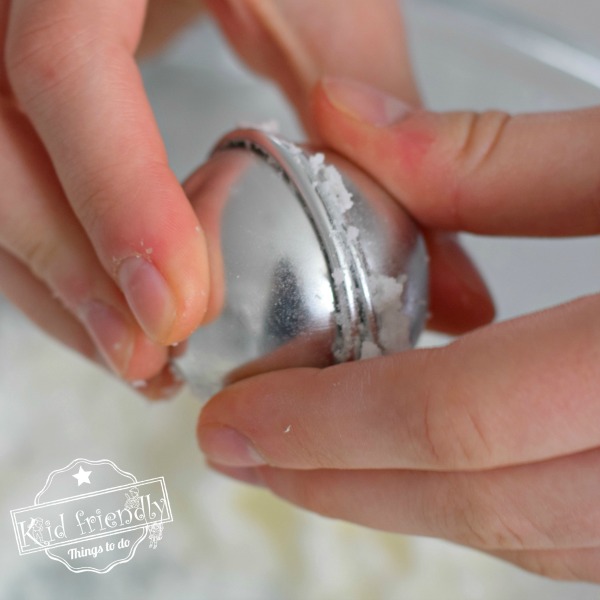 We found that scooping the mixture into both halves and them holding them together to form a ball, was the best way to pack the mold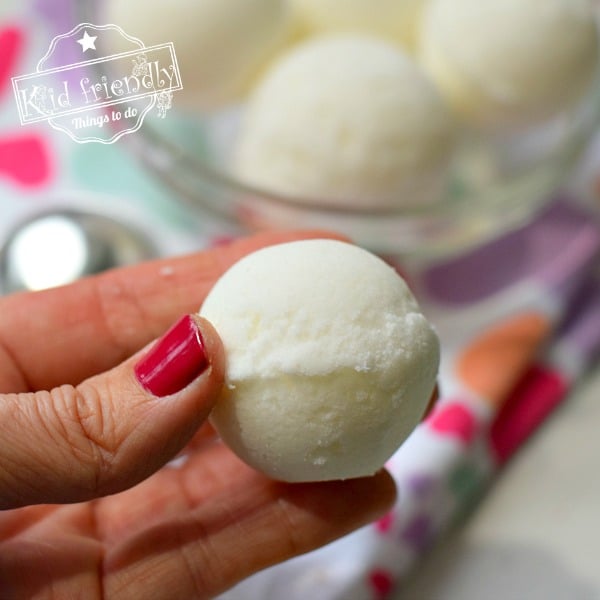 Carefully take the packed mixture out of the mold and place it in a bowl to dry for 1 to 2 days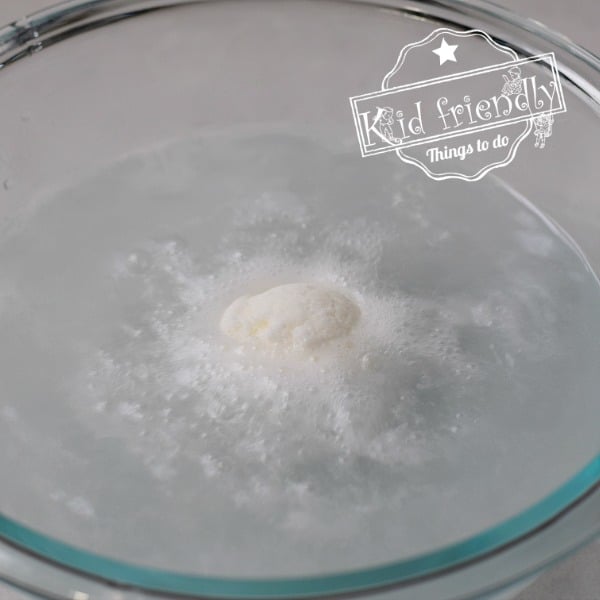 When they have completely dried out, then they are ready to place in the bath and enjoy it!
Adding color to your bath bombs: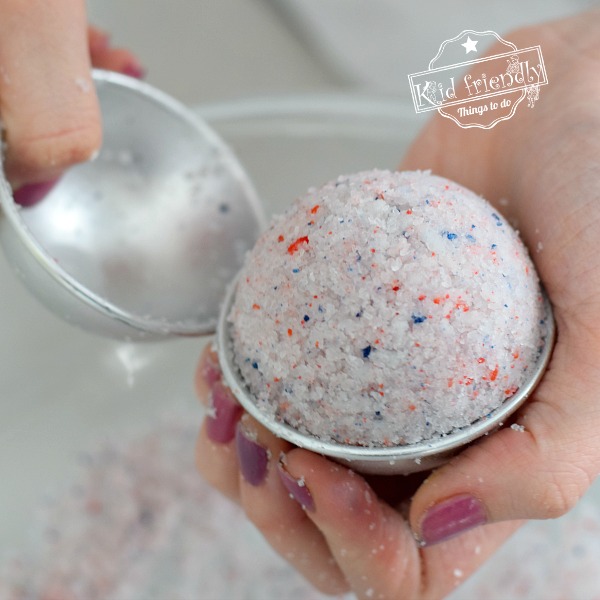 You'll add the colorant at the same time you add the oils
For a speckled color add it at the same time you add the oils
*If you want an all-over and even color, mix the oil and color in a separate bowl  and then add into the dry mixture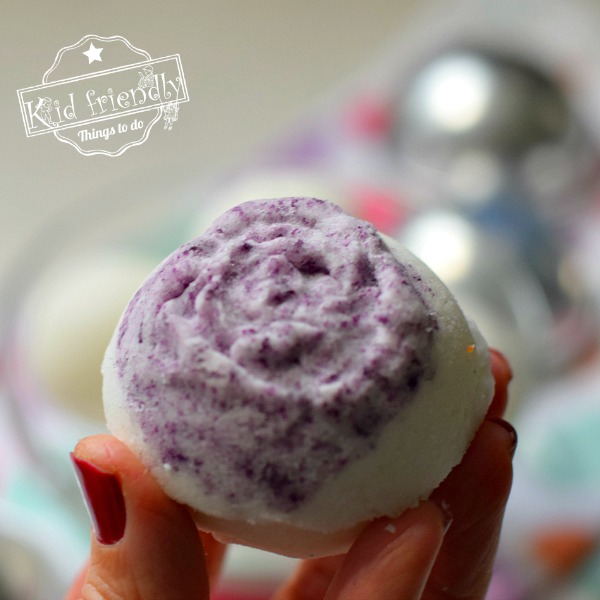 Layers of colors: 
If you want to make multi-layered colored bath bombs, then mix everything besides colorant
divide the mixture into different bowls and color each bowl separately
Pack the mixture with a scoop of each color or however you'd like to design your bath bombs.
*For this particular bath bomb, I used a mold that I found at Michael's Craft Store. I packed the design with a purple color that I made up in a small bowl by mixing the natural mixture with a few drops of purple soap colorant
Then, I filled the rest of the mold with the natural (no color) mixture
Again, remove from mold – carefully and let dry
Don't want to wait for the mixture to dry into a ball?
Fill a zip-tight bag with your mixture
When you are ready for some fizz, then scoop some of the mixture into the bath
Can I replace Citric Acid with something more readily available?
You can order citric acid from Amazon or other retail stores, but if you want to replace it with something else, I have read that taking out the baking soda and substituting it with baking powder, plus 1 teaspoon of apple cider vinegar works best. Be sure that the second you add the apple cider you mix it in – while it is reacting to the baking powder
Are these bath bombs safe for kids?
As with anything, any activity should be supervised, and you should know your child's skin sensitivity –  but making the bath bombs should in fact be a safe and fun activity
When used properly, bath bombs are safe to use
As always, do your own research to see what is right for you and your family – Here is a link to the safety of bath bombs from the national poison control center