Transform your pumpkins and gourds into centerpieces by turning them into candles. I learned some tips on how to Make Gourd Candles that I'll share with you.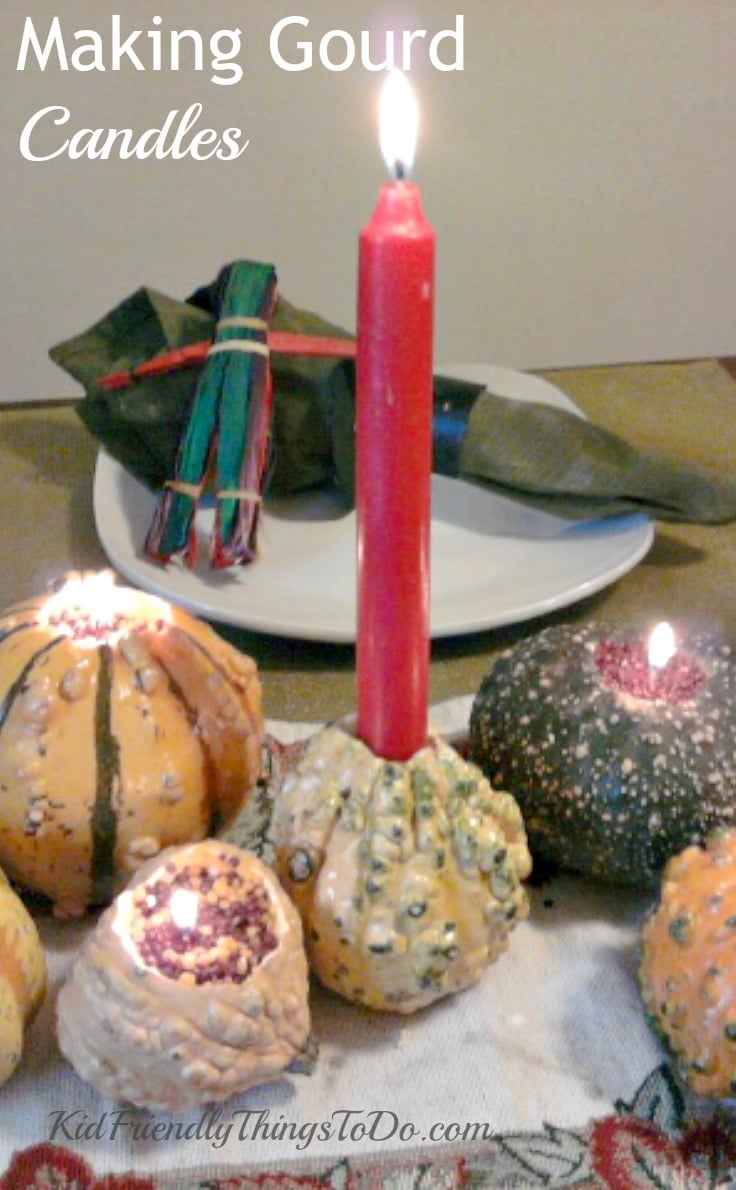 How to Make Gourd Candles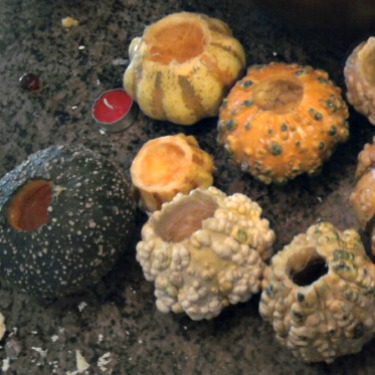 Tips for making Gourd Candles
First off, I now realize that the gourds purchased from a farm stand without the hard polyurethane coat are the only type to use when making gourd candles – the polyurethane coat makes it almost impossible to carve, and very dangerous
I also realize that smooth gourds are easier to drill into. The bumpier the surface the scarier it is to use a drill on – yikes!
Tall gourds are the best to use – the drill bit is further away – again, yikes!
A 3/4 inch drill bit works for most tapered candles
Only an adult should operate the knife or drill – Kids will enjoy watching and can help put the candles in later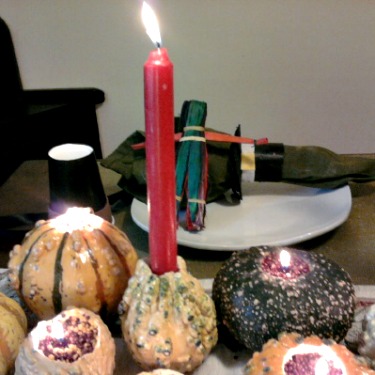 The image above shows a taller gourd holding a tapered candle. The shorter ones do not work as well for tapered candles
A 1&1/2 inch Speedbor drill bit is the perfect size for tea light – battery operated is the safest for the table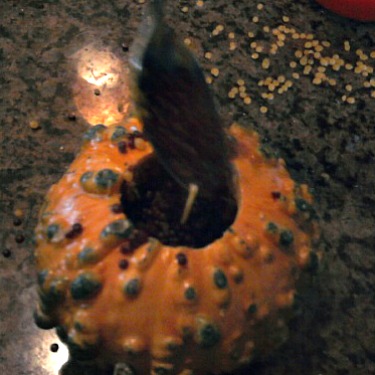 You can also look for wax granules!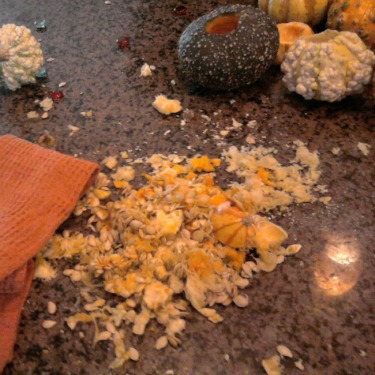 Not so fun for you to clean up
But, very pretty display, and quite an adventure
So, there's my gourd candle making experience! I hope you can gain some insight into this fun craft before you get started on your own.
~Melissa – KidFriendlyThingsToDo.Com