Watch Balloons expand during this fun Baking Soda and Vinegar Balloon Experiment.  The inflating balloon will surprise and amaze the . This is also a fun and a quick lesson on carbon dioxide.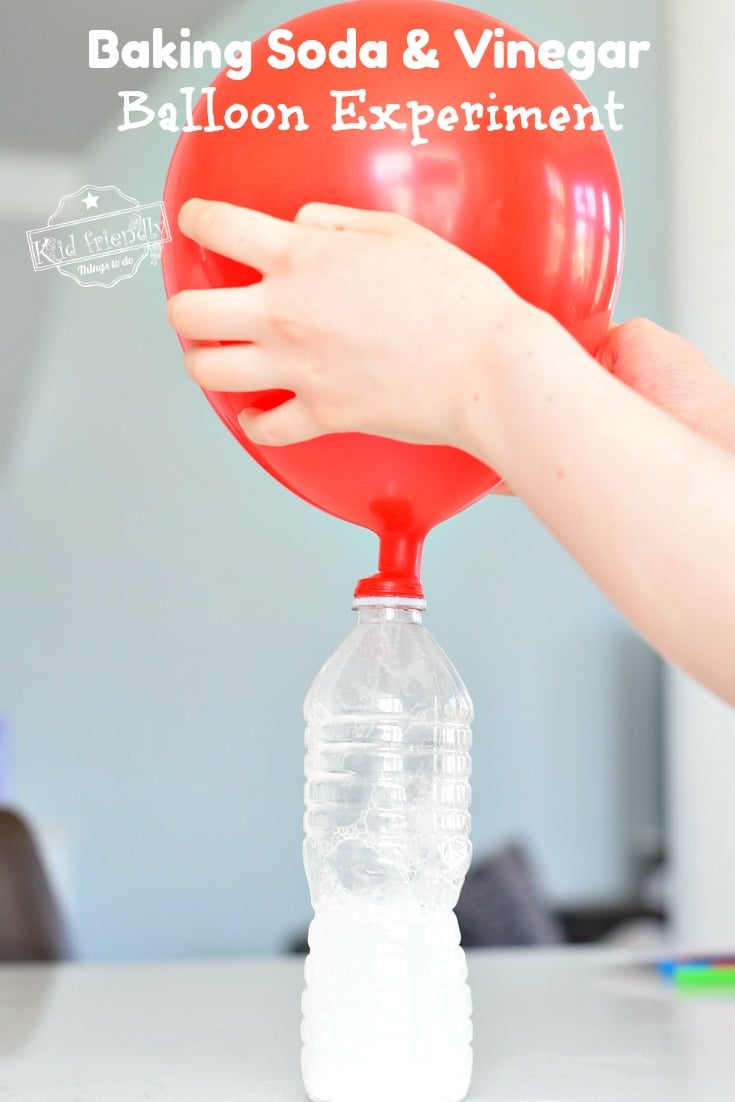 Baking Soda & Vinegar Balloon Experiment – Science Experiment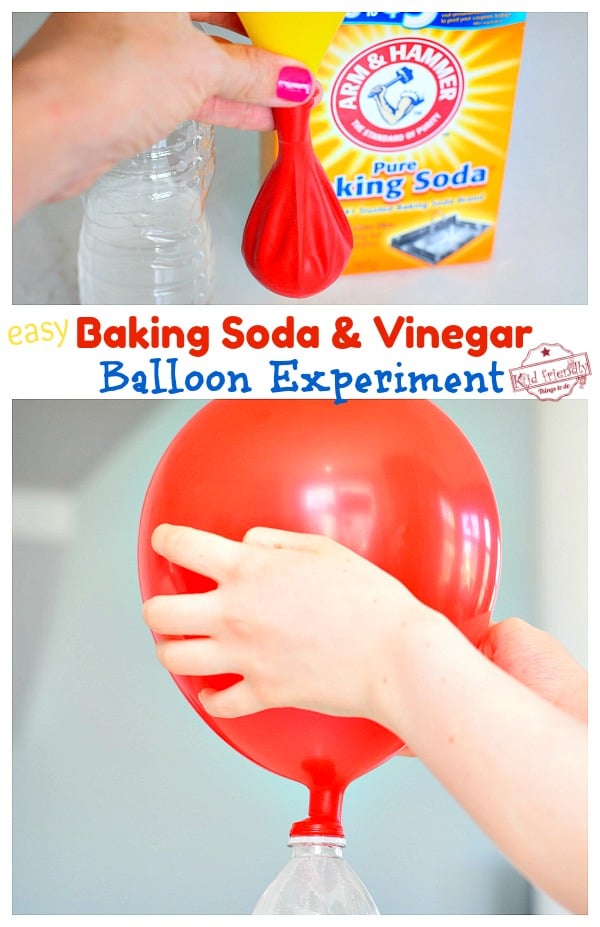 This is so much fun to do with the kids.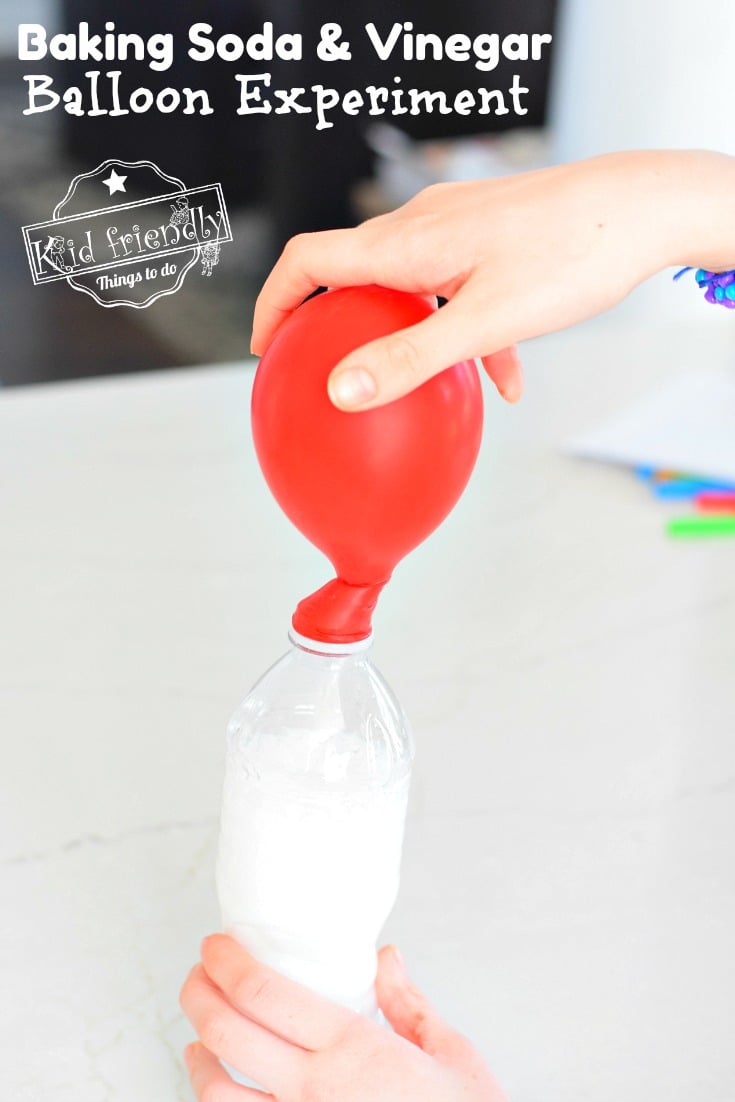 It's also a great way to show kids how gases like Carbon Dioxide can impact physical objects.
Here's What You'll Need to carry out this fun Balloon Experiment…
An empty plastic water bottle
White distilled vinegar
Baking Soda
Plastic Funnel
Latex Balloon
Instructions…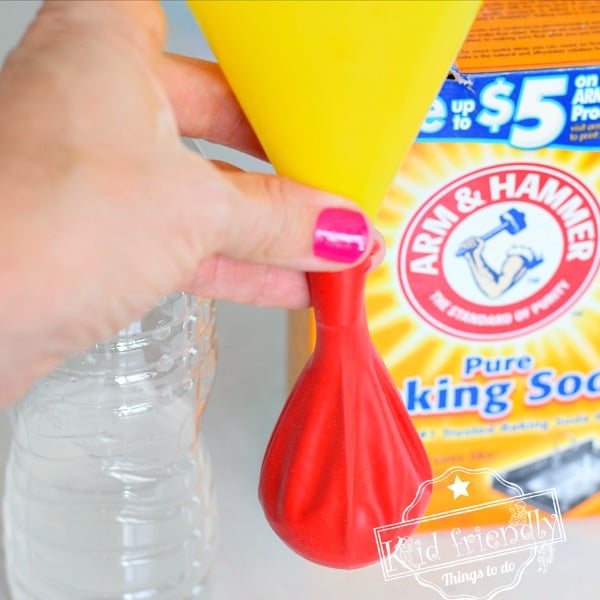 Basically, you'll fill your empty water bottle about 1/3 of the way up with distilled white vinegar
Then you'll grab a funnel, insert the funnel tip into the balloon, and pour in some baking soda until the balloon is about halfway full of baking soda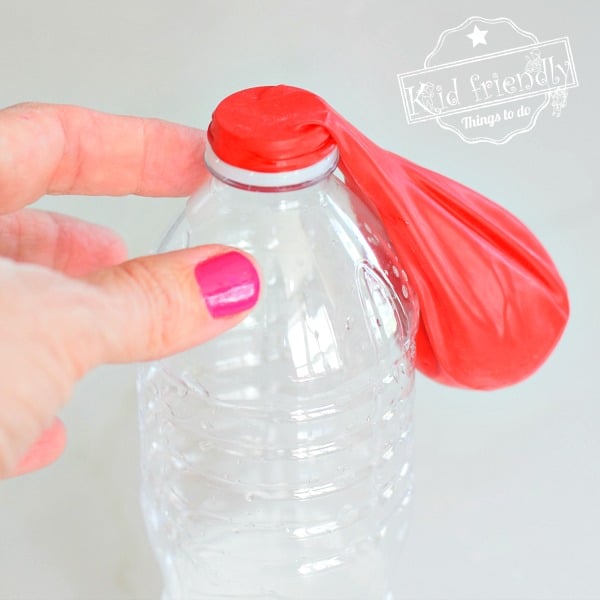 Being careful not to prematurely shake the baking soda down into the vinegar…Place the end of the balloon over the water bottle
Let it the baking soda end sit to the side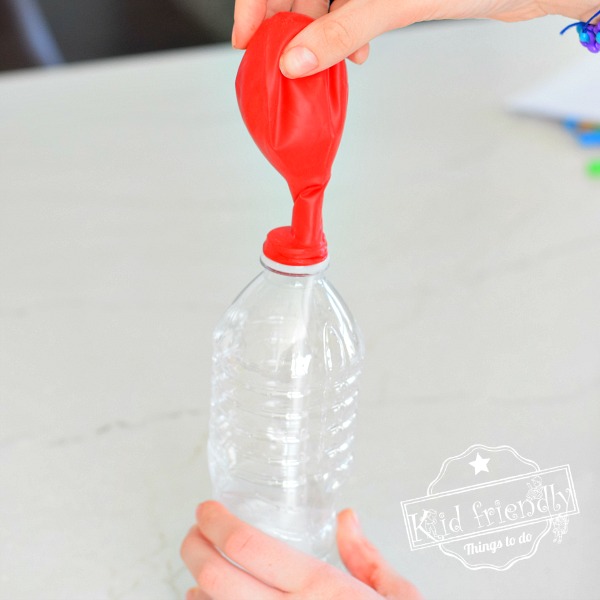 Now, when you have everyone's attention, let the kids or if you just want to amaze your audience – you can hold the balloon up and shake the soda out of the balloon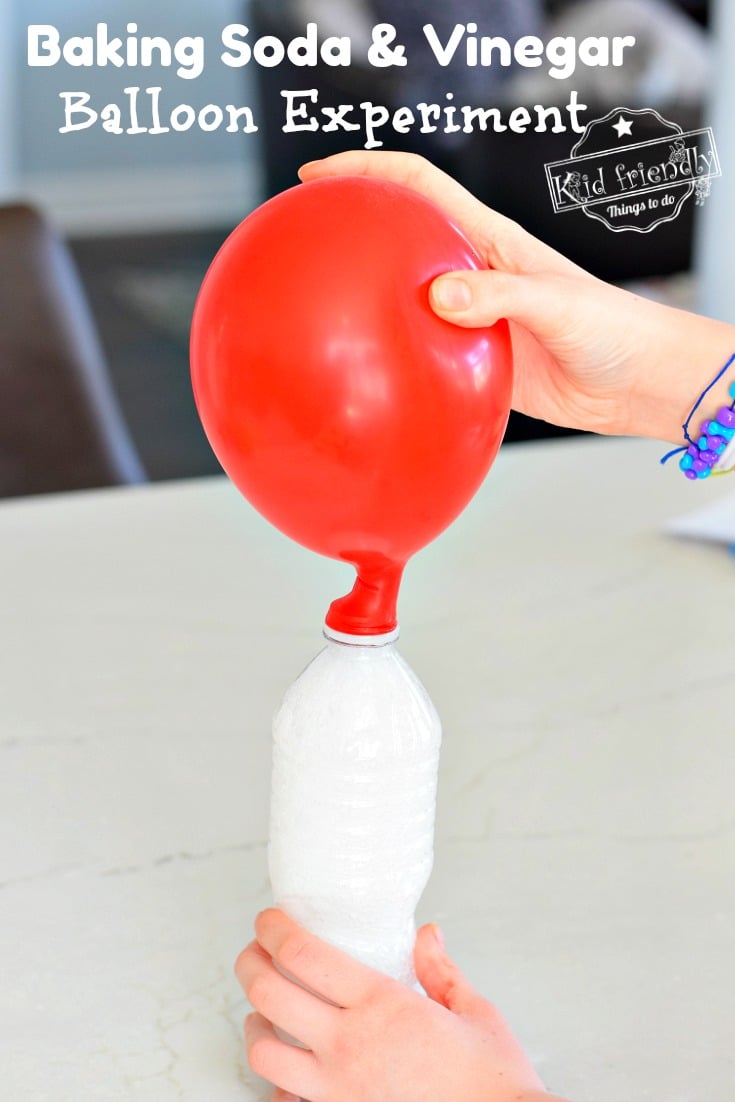 Watch it inflate
If you need to – hold the balloon to help support it as it rises and expands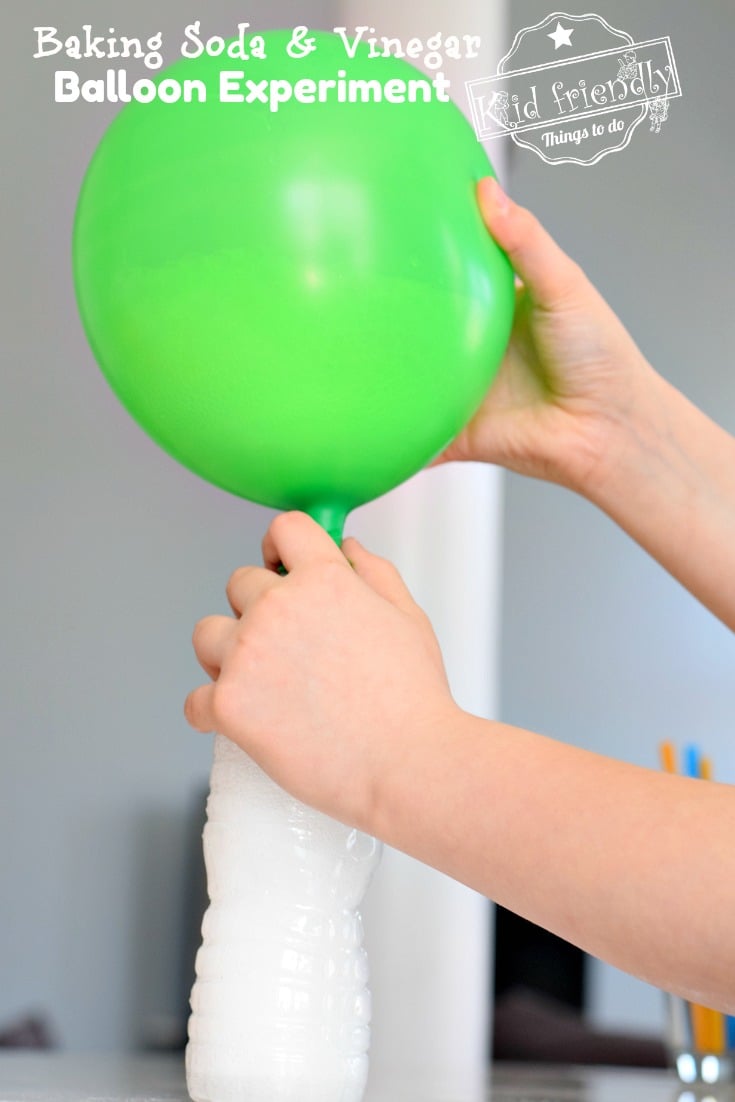 Don't worry. I've never seen a balloon expand so much that it popped. The gases will eventually settle down and the balloon will stop expanding. You can tie it off after it has expanded. Expect some liquid to remain in the balloon from the moisture build up.
The science and explanation to this baking soda balloon experiment…
The baking soda, and vinegar are mixing together to form a gas called carbon dioxide. The gas expands. It needs room to expand and grow. If the water bottle outlet is sealed, the gas has no choice but to travel up and out into the balloon, filling the spaces up and inflating it!
Tips and Tricks for this Vinegar and Baking Soda Balloon Experiment…
 We tried to re-use the vinegar. It didn't work. You have to rinse the bottle each time, and pour fresh vinegar into the bottle before starting again. 🙁
The reaction from the baking soda and vinegar is quick. Make sure you have the kid's attention before you combine the two
Try to keep the baking soda and vinegar separate until you are ready to watch the balloon inflate. You don't want to start a reaction in the vinegar before you are ready. Once the vinegar has reacted with the baking soda the effect will not be as strong
You can reuse the balloons, but eventually the neck of the balloons will give out and rip from use
~ Melissa – KidFriendlyThingsToDo.com – recipes, crafts, party ideas, fun foods, and fun things to do with your family!