Easter is right around the corner and I'm gearing up for the celebration with some Bunny Crafts this week. This Paper Bag Bunny is so cute. Not only is it a fun and easy craft, but it's also an Easter treat bag and even a little Easter basket. Come on in and I'll share this fun Easter Craft idea with you all…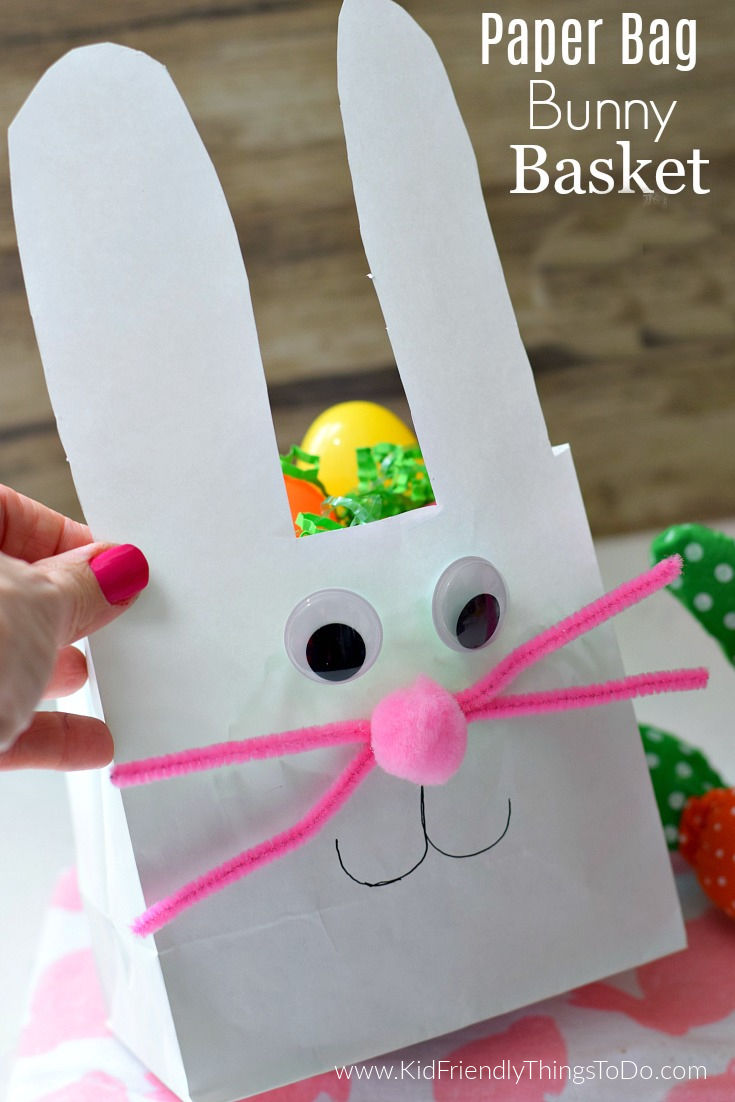 Paper Bunny Easter Craft Idea: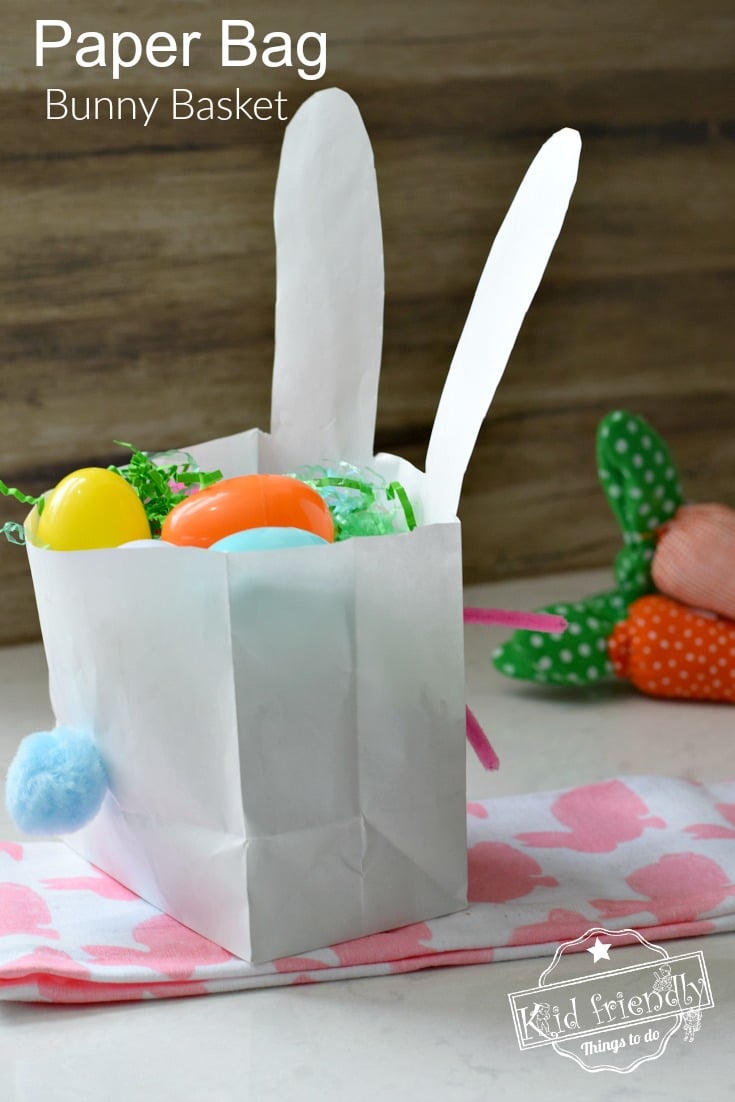 This fun Easter Basket even comes complete with a cute little bunny butt.

You can stuff your bag full of treats and fun Easter prizes.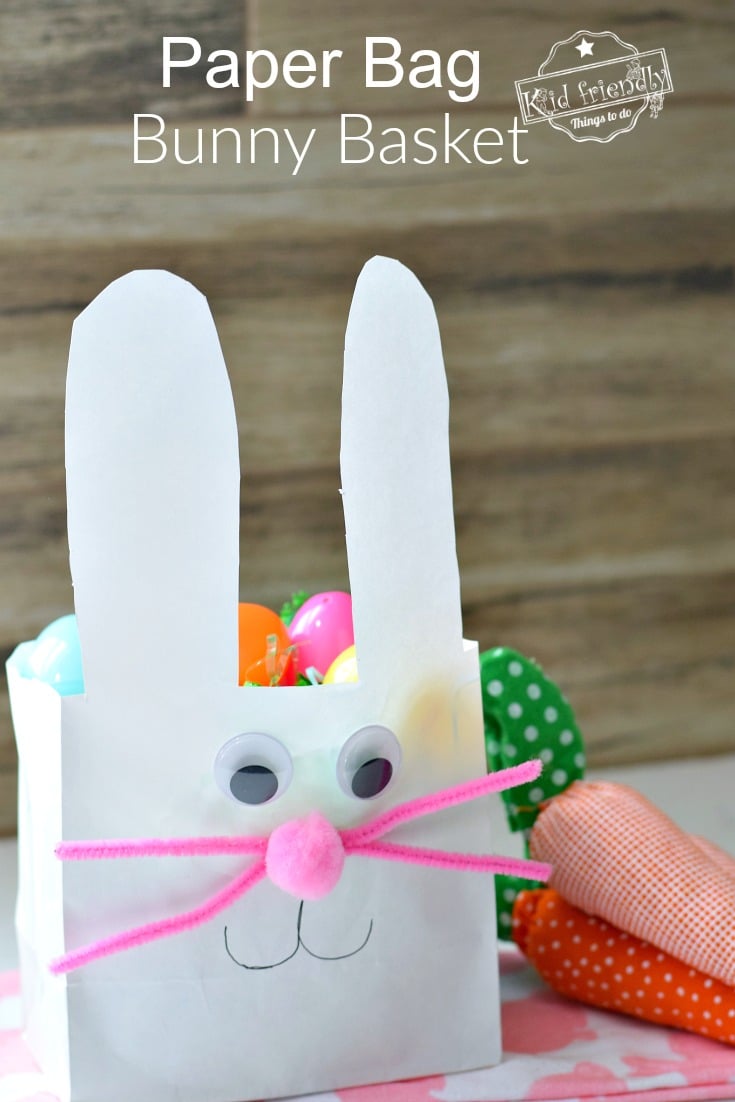 [box] [/box]
Here's what you'll need for this Bunny Craft…
Paper bags – you could use brown, white or even pastel colors for this Easter Craft
Google Eyes – play around with the sizes. I liked mine on the larger side
Pom-Poms – one large one for the tail and another medium-sized one for the nose
(2) Pipe cleaners for the whiskers
Black marker
Glue – I like Fabri-Tac because it works quickly
Optional Addition – If needed – Use a tissue box or similar type box that has the top cut off to add stability to your basket. Insert the tissue box into the paper bag to give it added strength
Bag filler ideas:
paper grass
plastic ideas
candy
toys
puzzles
Here's how you make these Easter Bunny Treat Bags:
Flatten the bag out
Draw bunny ears on the front of the bag that goes halfway down and connects with a line between them
Cut around the bunny ears and across the line in between the ears
While the bag is still flat, decorate it with the eyes, nose, pipe cleaner, and marker
Open the bag, and add the bunny tail with glue
If you want, insert a tissue box with the top cut off to add strength to your bunny bag
That's it!
Now, you can fill it with fun prizes and treats or just use it as a cute decoration