Growing a Lollipop Garden is a sweet activity to do with the kids around Easter. Kids will delight in their lollipop garden as they hunt for Easter Eggs. You can easily turn this fun activity into an Easter Tradition…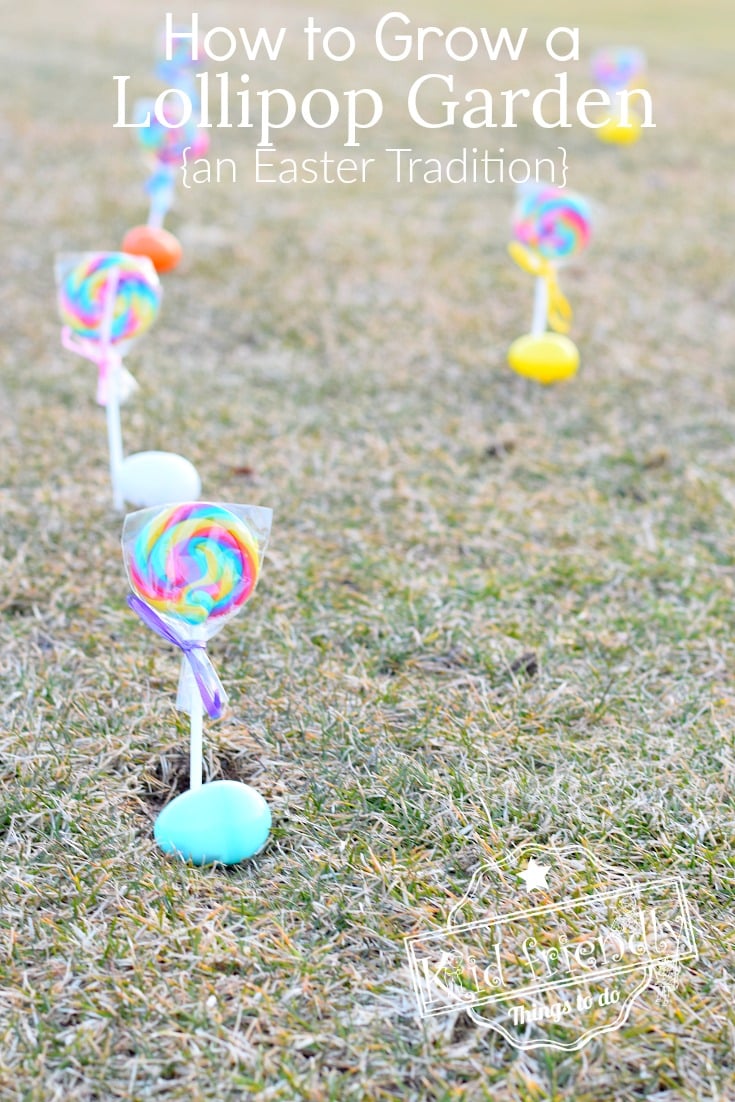 How to Grow a Lollipop Garden…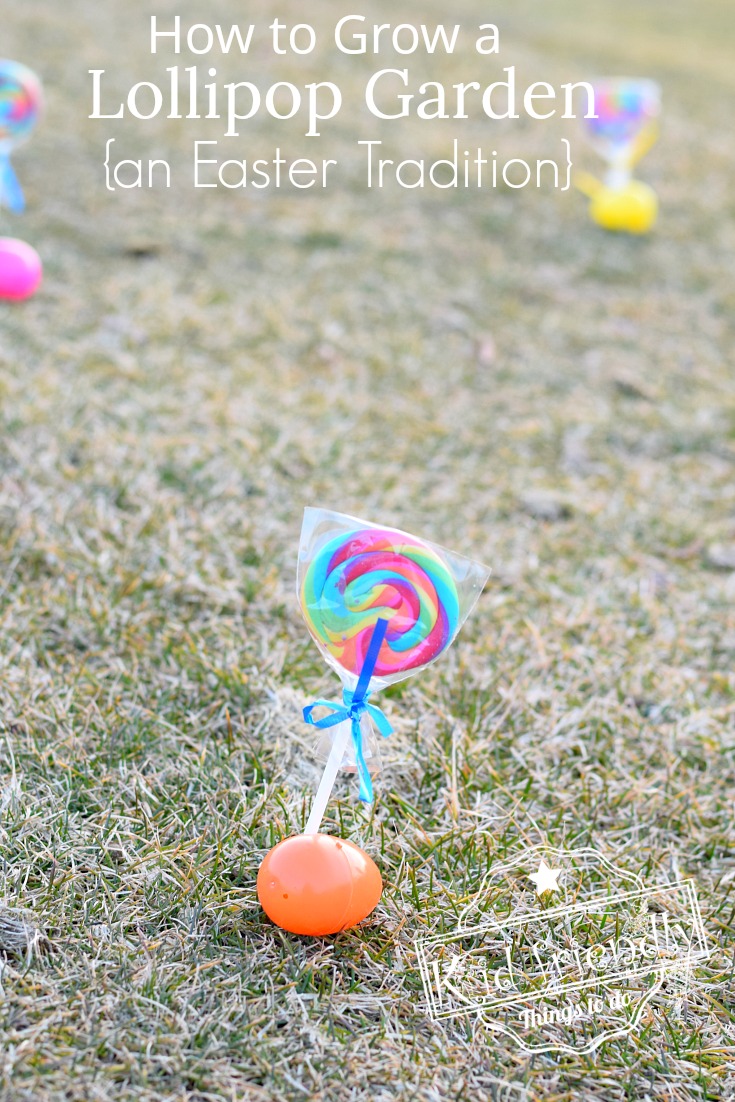 This is such a sweet tradition to start with your kids at any age. A reader on ourFacebook Page told me that she has been doing this with her grandchildren at Easter time.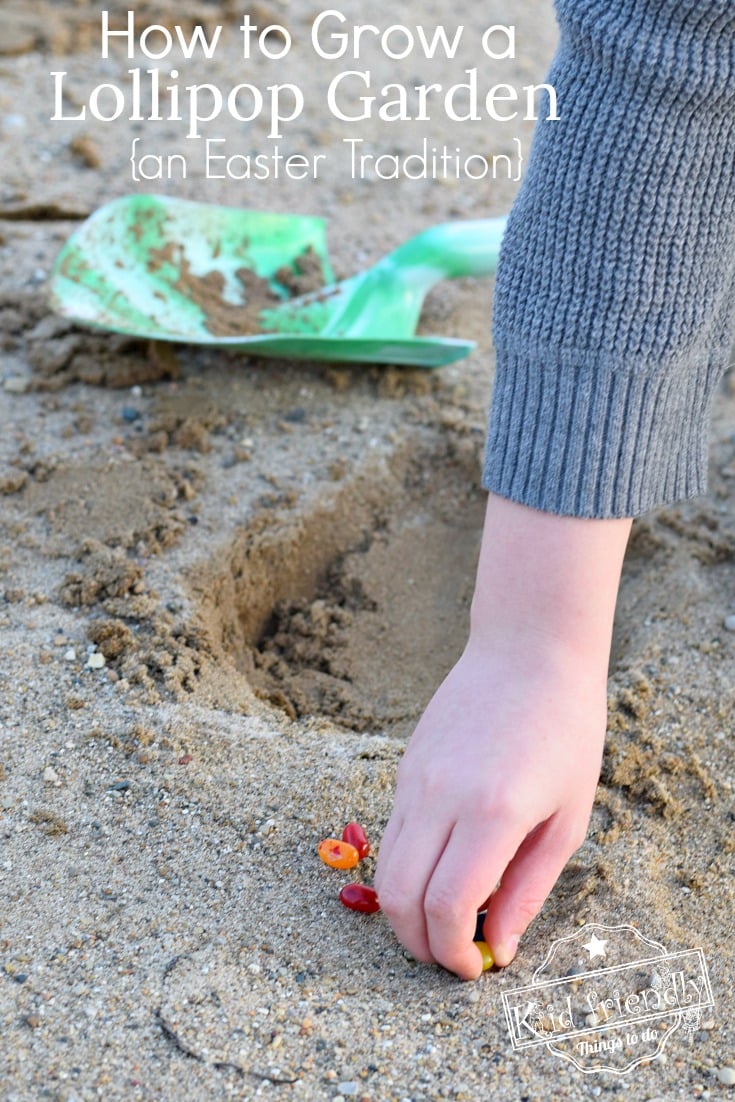 Here are my top Amazon Picks for this Easter Tradition:
(affiliate links)
[box] [/box]
Here's what you'll need to start this tradition with your family…
Jellybeans
Shovels
Lollipops in wrappers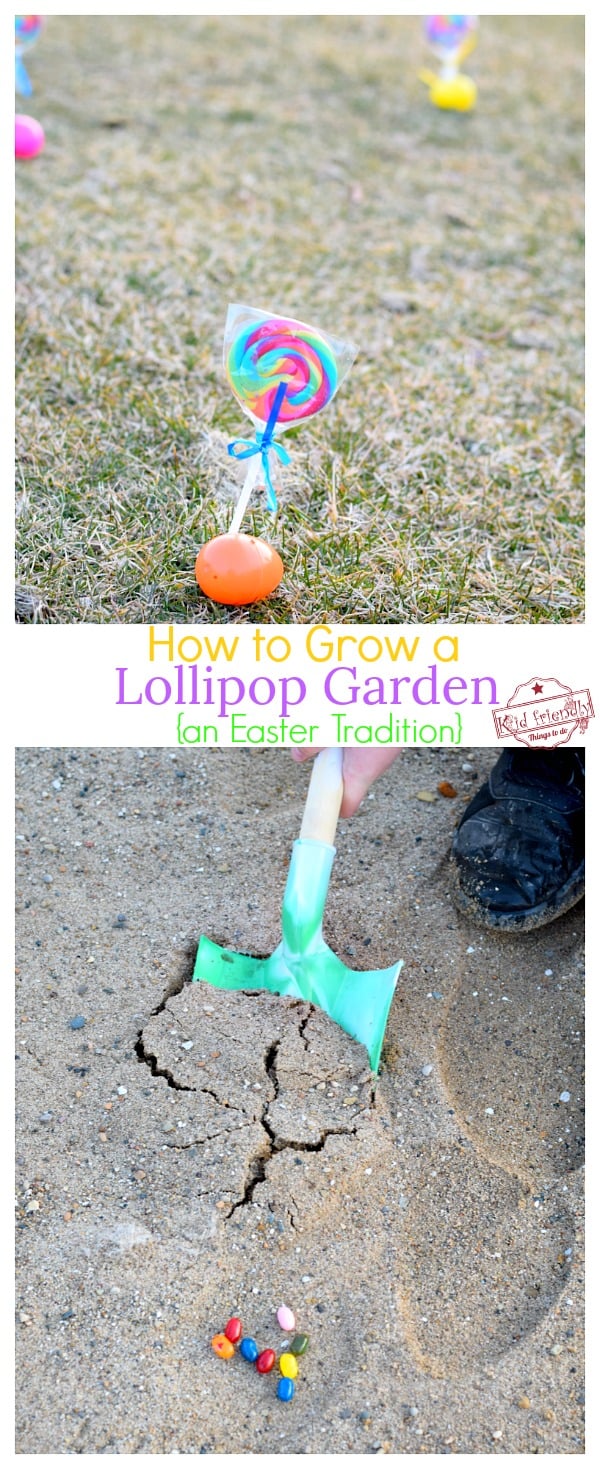 Instructions on growing a Lollipop Garden:
A week or a day before Easter give kids a handful of "magic jellybeans" and shovels or spoons
Designate an area for the kids to dig holes and plant their jellybeans
The morning of Easter, go out with lollipops and place the lollipop sticks into the dirt – right about where the jellybeans were planted
The kids will be so excited to see lollipops have grown in place of the jellybeans
Tips for your Lollipop Garden:
Don't place lollipops outside until the morning of…(bugs or other creatures might find them before the kids do)
Leave the wrappers on the lollipops
What are some other Easter Traditions that you can do with the kids?
Easter Egg Hunts
Sunrise Service
Easter Baskets
Chocolate Bunnies
A Ham lunch or dinner with all of the fixings