Once again, I look to Pinterest to connect me to other bloggers with awesome ideas that I wish I had thought of. Here are some of my favorite Superbowl Party Ideas to inspire you for this weekend's game.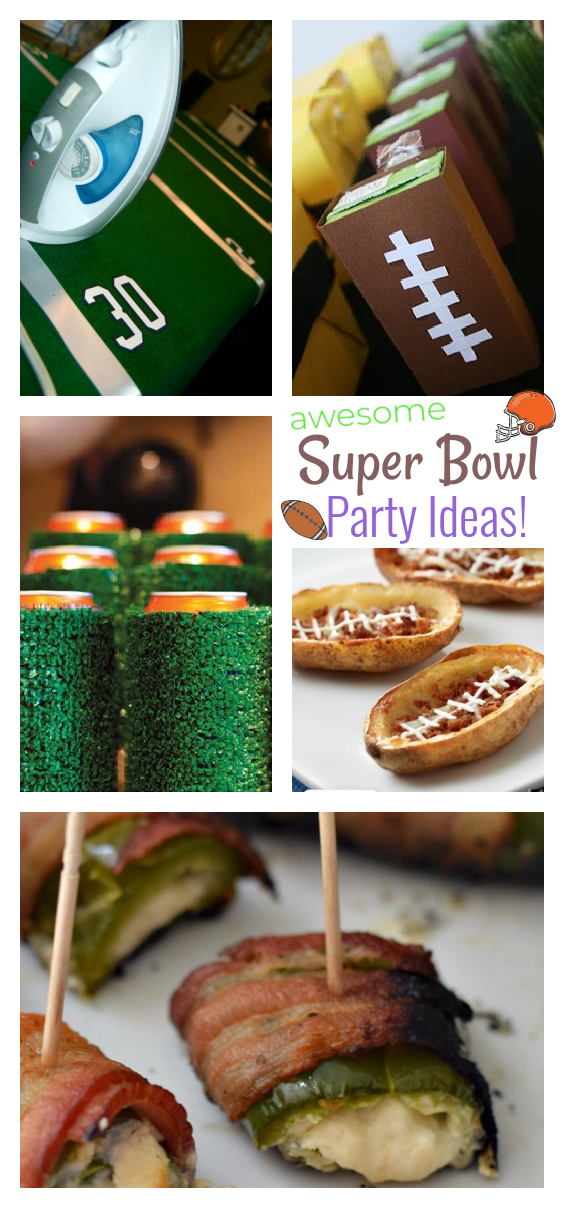 Awesome Super Bowl Party Ideas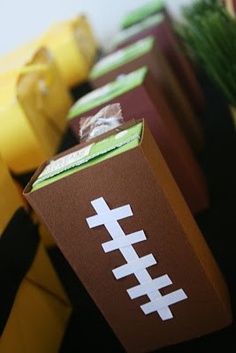 First off, for those with kids in your life! How awesome are these? Superbowl Juice Boxes! Click Here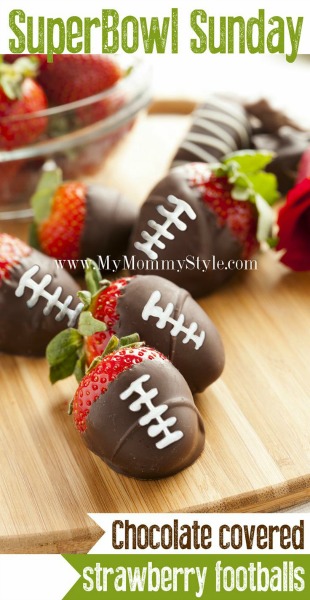 Oh yum, and so simple! I love it! Click here to see the tutorial!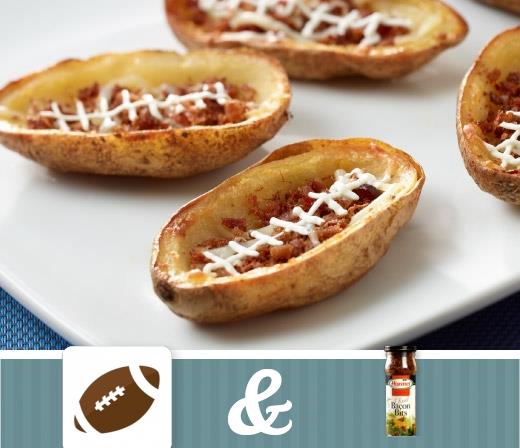 This potato appetizer looks just like a football! Spread the top of your potato skin with bits of bacon to get the color of a football, and top with shredded cheese for laces!  Link only provides picture – no tutorial 🙁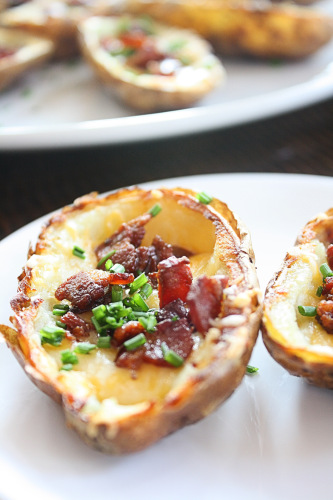 Geez, If only…we could find a killer recipe for baked potato skins. Hmm…This one might do! Do these look delicious, or what?! Check the recipe out at The Wicked Noodle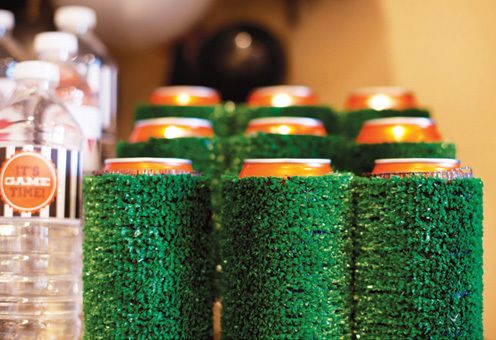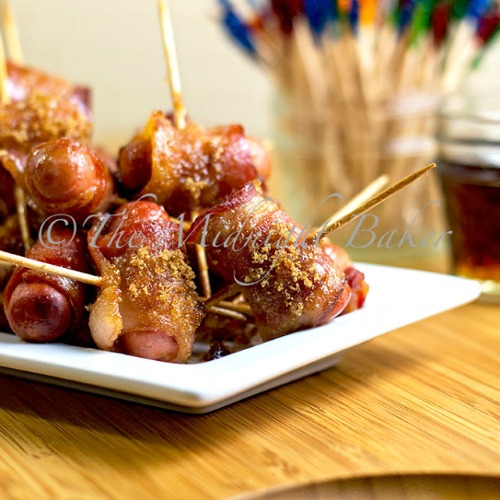 Oh my! These Sugar Maple Bacon Smokies look just right for the Superbowl! Find the recipe at The Midnight Baker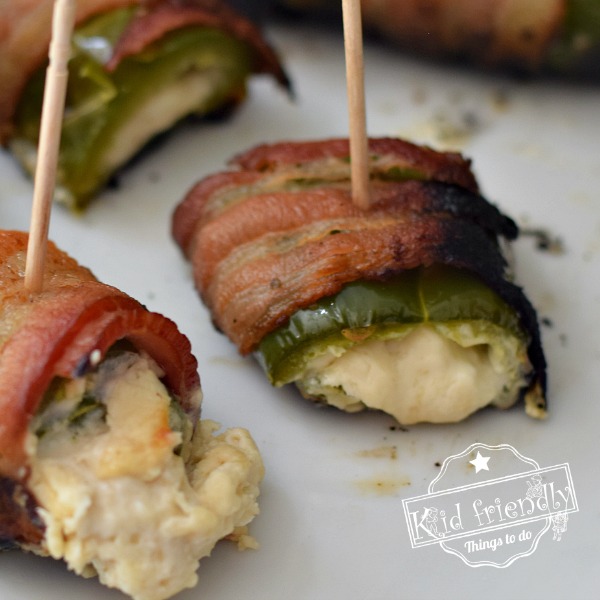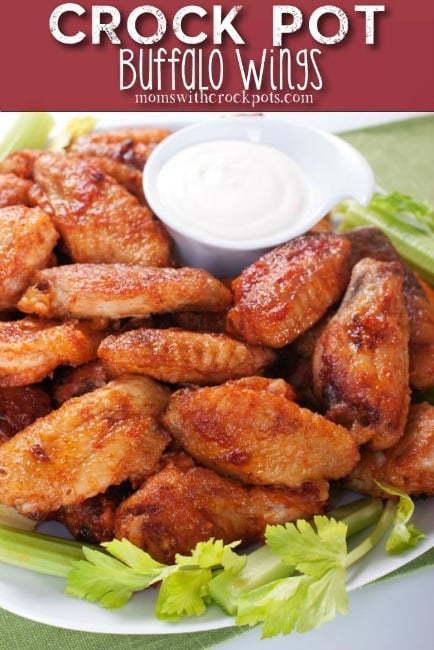 I don't know about you, but I can not imagine a Superbowl Party without Buffalo Chicken Wings! These wings from Moms With Crock Pots should do the trick! 🙂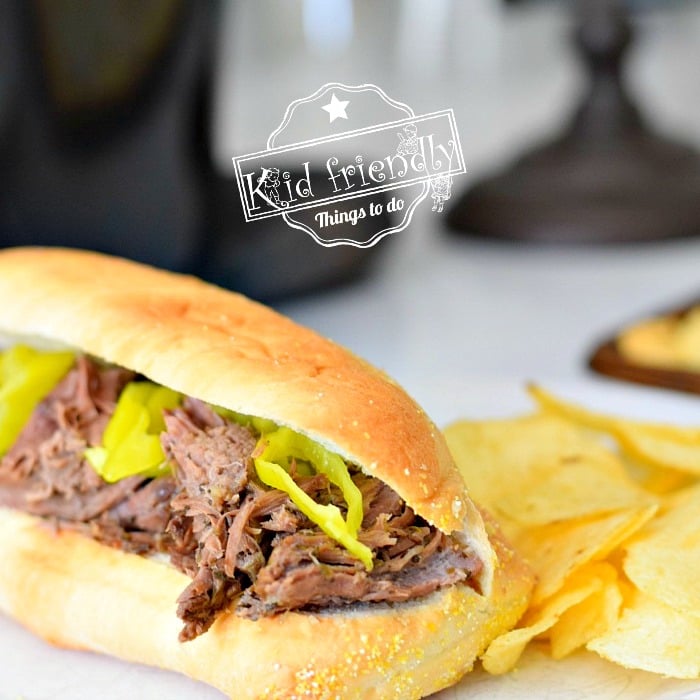 Don't forget a Main Course that you can hold in your hands! Find these Ultimate Crock Pot Roast Beef Sandwiches right here at Kid Friendly Things To Do!
How awesome would it be to have this tablecloth under all of these delicious treats?! You would definitely be the Superbowl Rock Star! Here's the tutorial!
And,  there you have it! An Awesome Collection for this weekend. I can't wait to try some of these out
[/box]
~ Melissa – KidFriendlyThingsToDo.com