Make New Years Eve Noise Makers From Recycled Water Bottles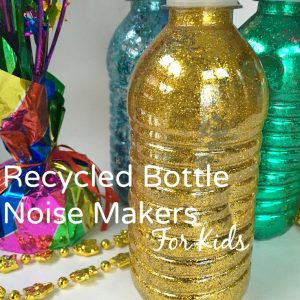 Posted by Melissa in Arts & Crafts, Game Ideas, New Years, New Years | 3 comments
Add some colorful sparkle to your old water bottles, place some noise makers inside, and seal the lid to make some fun noise makers this New Years Eve! It's easy to do. Here's How: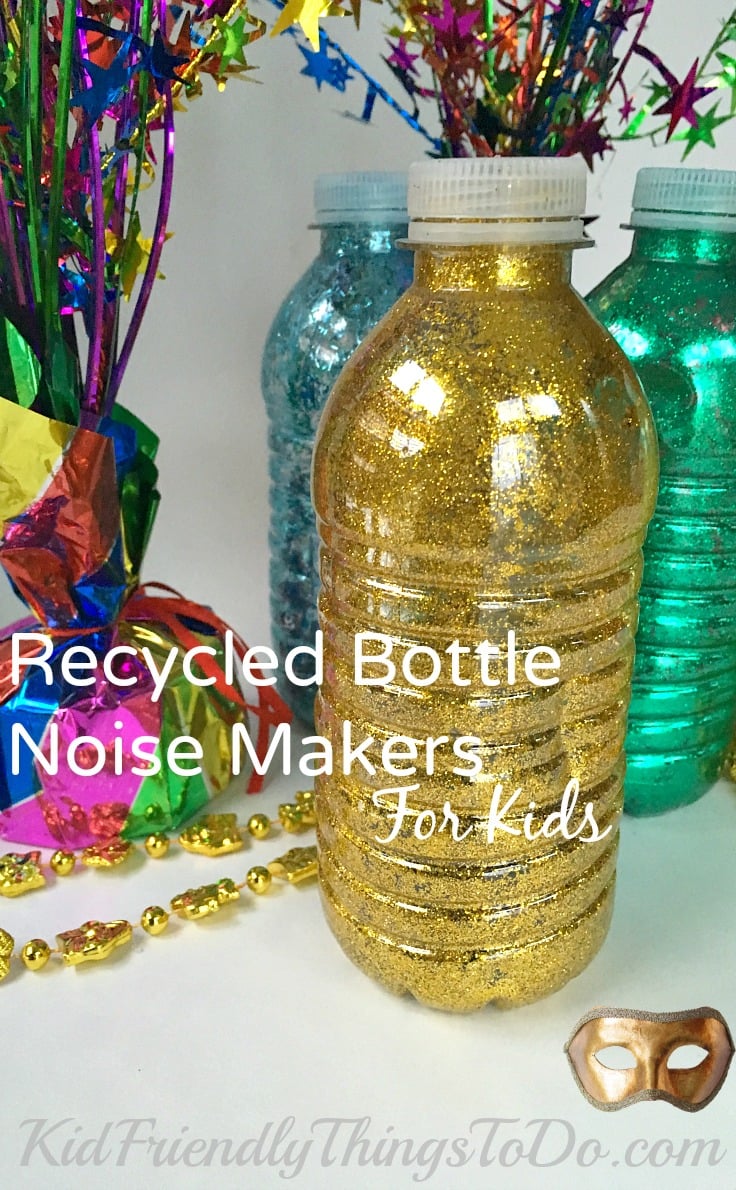 You'll Need:
Mop & Glo (or other multi-purpose floor cleaner) – this works as a glue for the glitter to adhere to the surface, but it's easier to distribute than glue, as it's liquid
EXTRA FINE GLITTER – Various Bright Colors
Empty Plastic water bottles with lids
Small rocks, rice, tiny bells, or glass beads
Now, On To The Craft:
Over the sink or a large bowl, pour some Mop & Glo into the water bottle. Put the lid on, and swirl the cleaner around the inside of the bottle to cover the entire inside surface icluding the top of the lids
Remove the lids and shake a good amount of glitter into the water bottle, and turn the bottle around shaking the glitter all over the Mop & Glo
If you want, you can put the lids back on to get some glitter on the inside of the lid tops
You can let the glitter dry to side for a bit (a few minutes)
Add your noise makers to the inside of the glittered water bottle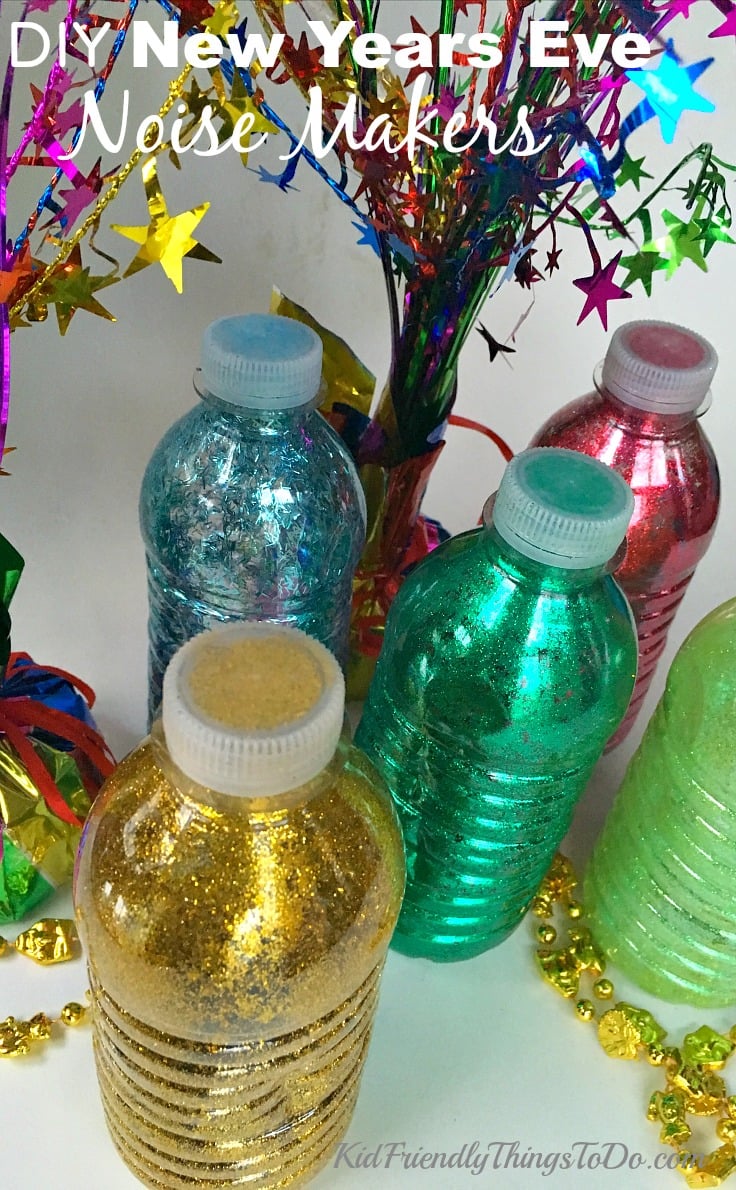 Seal the lid to the bottle – Voila' You're Done! Love the easy, peasy fun stuff!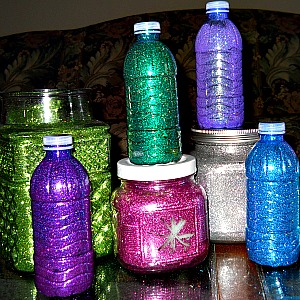 This is an older picture from the first year that I tried this fun idea. While I was at it, I blinged out some old jars too! 🙂
Here are my top Amazon picks for this Noise Maker Craft:
(affiliate links)
~Melissa – KidFriendlyThingsToDo.Com