This Thanksgiving craft is simple to do. Transform a Band-Aid into a Canoe! Use Q-tips for oars! That's it! Put those on a folded piece of construction paper, or card stock for a simple place card. Here's what I did to make this place card: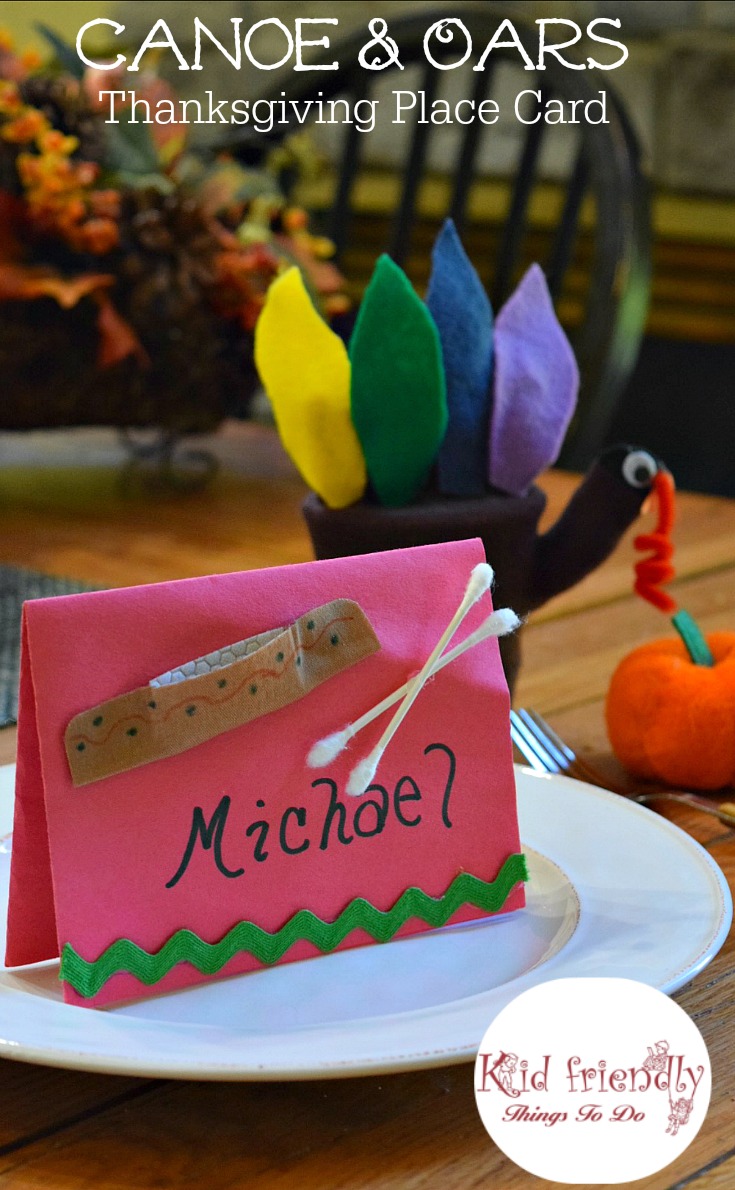 You'll Need:
Brown Band-Aids – I used 1 & 3/4 x 4 inch
Orange, and Green Sharpie, or other marker
Rick-Rack
Glue gun, and sticks – or a good craft glue
Construction paper folded, or card stock – Fall Colors
Now:
Do not take the paper strip off of the Band-Aid – yet!
Decorate one side of the Band-Aid like I did – I kept is simple with a wavy line, and dots. But, you can use Native American symbols, and get really creative. If you are doing that, be sure to decorate the top part of the Band-Aid.
Now, take the paper strip off of the Band-Aid, and carefully match the edges of the Band-Aid as you fold it in half down the length of the Band-Aid
Glue the canoe onto your folded sheet of paper, and glue 2 Q-tips in a X pattern for Oars
Write the child's name on the card with marker
Glue Rick Rack across the card as an accent. I used green, but you could use blue as water, and place the canoe on the "water"!
Happy Thanksgiving!
~Melissa – KidFriendlyThingsToDo.com