This Pine Cone Bird Feeder Craft is simple to make with supplies that you'll most likely have around the house. It packs a lot of fun with the kids and nature experience – all in one. Enjoy backyard birds while the birds enjoy a little snack compliment of you. Come on in and I'll share the "how to" on this Pine Cone Bird Feeder – An Easy Craft Idea for Home…
Pinecone Birdfeeder
During the cold winter months, these bird feeders last for days.
If you love birdfeeder crafts, then you'll love this post on decorating birdhouses with edible glue or this one on making a birdseed icicle wreath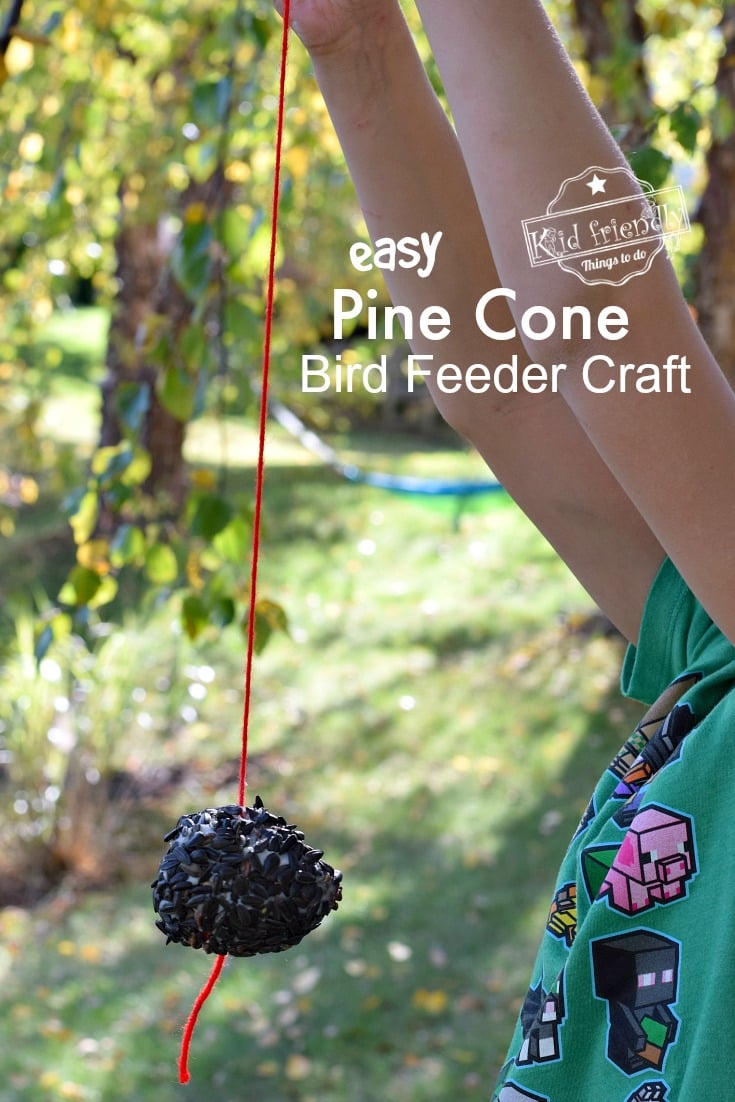 Go on a nature walk to find some pine cones. Once you're back to base camp (or home), set out a few supplies to make these fun bird feeders.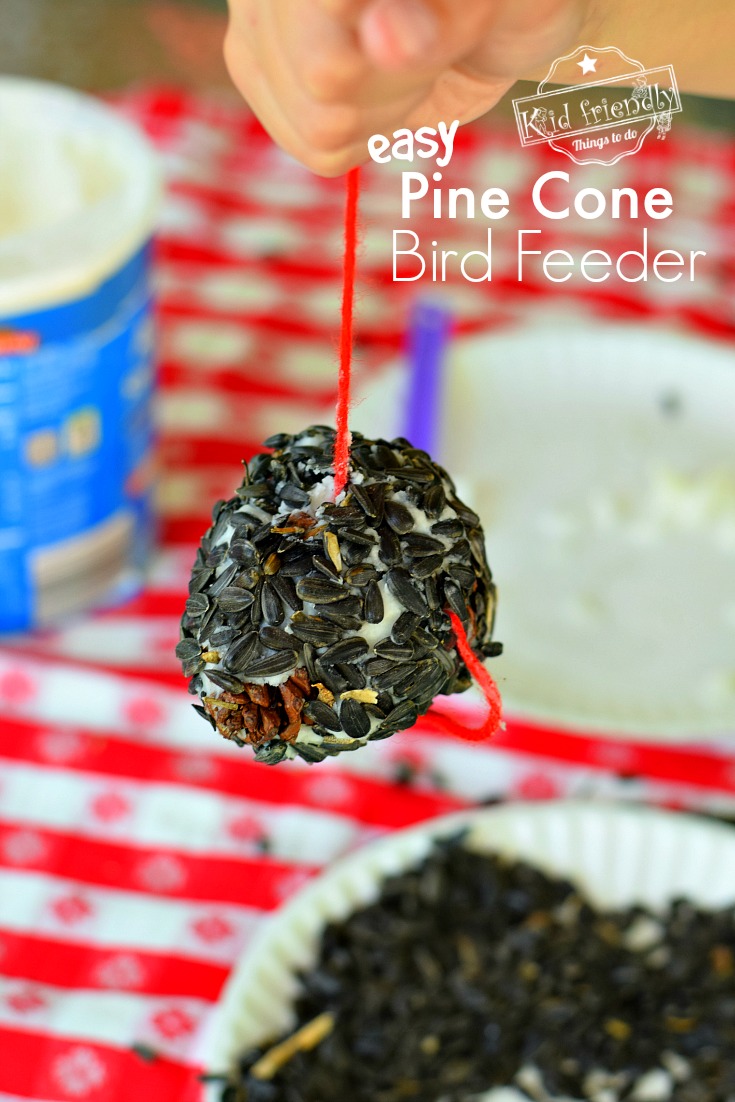 If you have it, use bird seed with black sunflower seeds to attract a wide variety of birds and an occasional squirrel to watch from your kitchen window
Here are the Supplies and Instructions for Making a Pine Cone Bird Feeder Craft with the kids…
Protective covering for your table surface
Paper Plates
*a good alternative would be a foil cake pan that's deep enough to hold a lot of bird seed
Vegetable Shortening
Plastic knife or silicone spatula for spreading
Birdseed
Yarn – length will vary, but you'll need a nice long piece
Instructions…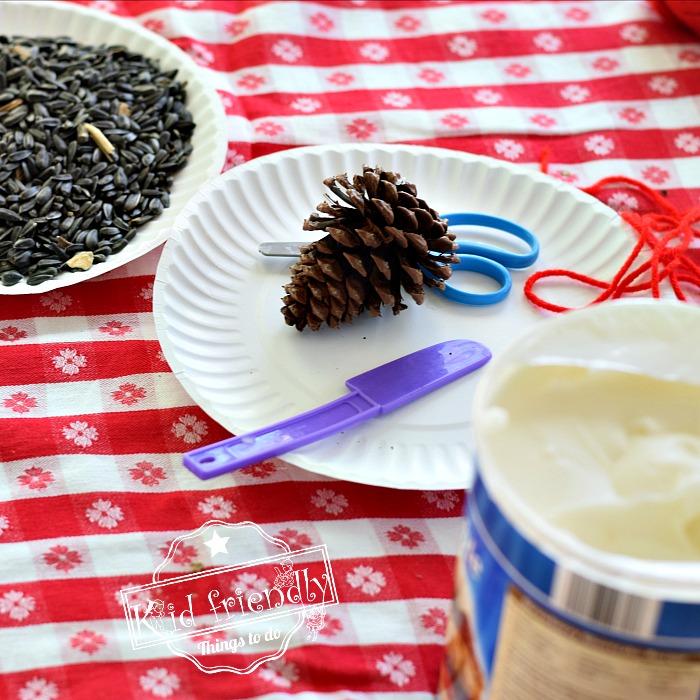 Set the stage by placing a plate of pine cones on the table, next to a plate or bowl of vegetable shortening with spreading utensils (spoons, plastic knives, etc…),
a plate of bird seed for each child (set these in front of the kids to use),
pre-cut yarn
an empty plate to receive the finished products
Kids should spread the lard onto the pine cone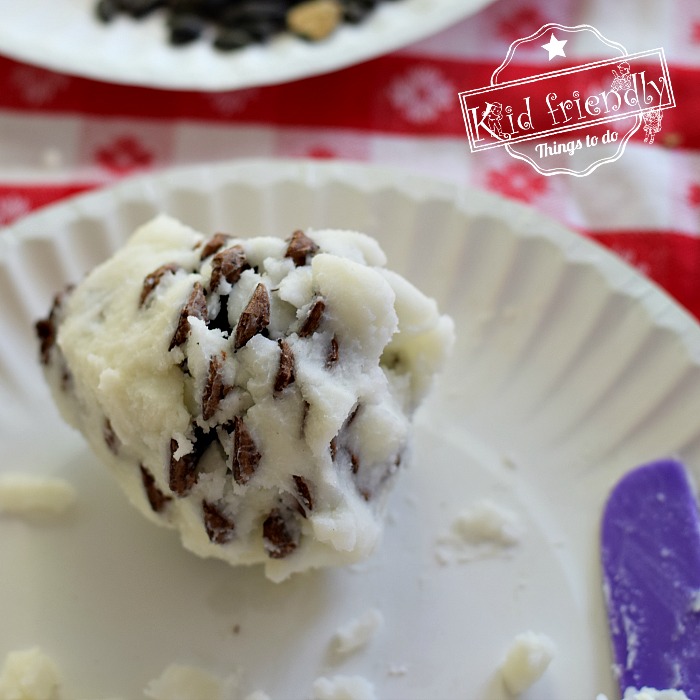 – making sure it's nice and thick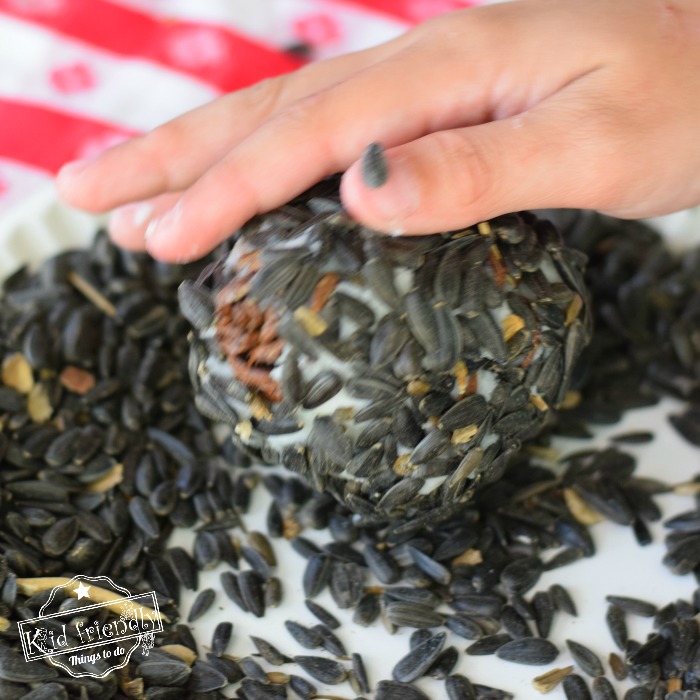 Roll the pine cone into the bird seed – pushing it into the seed so they really get into the shortening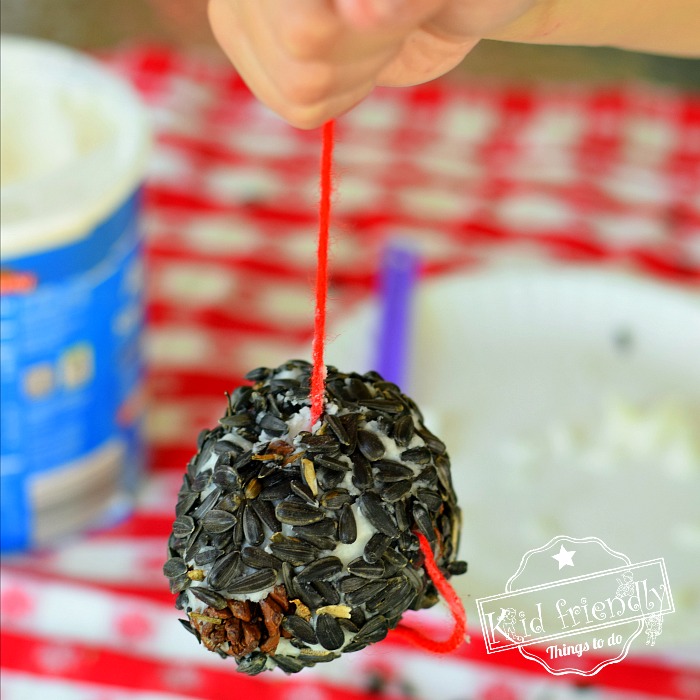 Roll it again to cover the surface of the pine cone
Attach a ribbon to the middle of the pine cone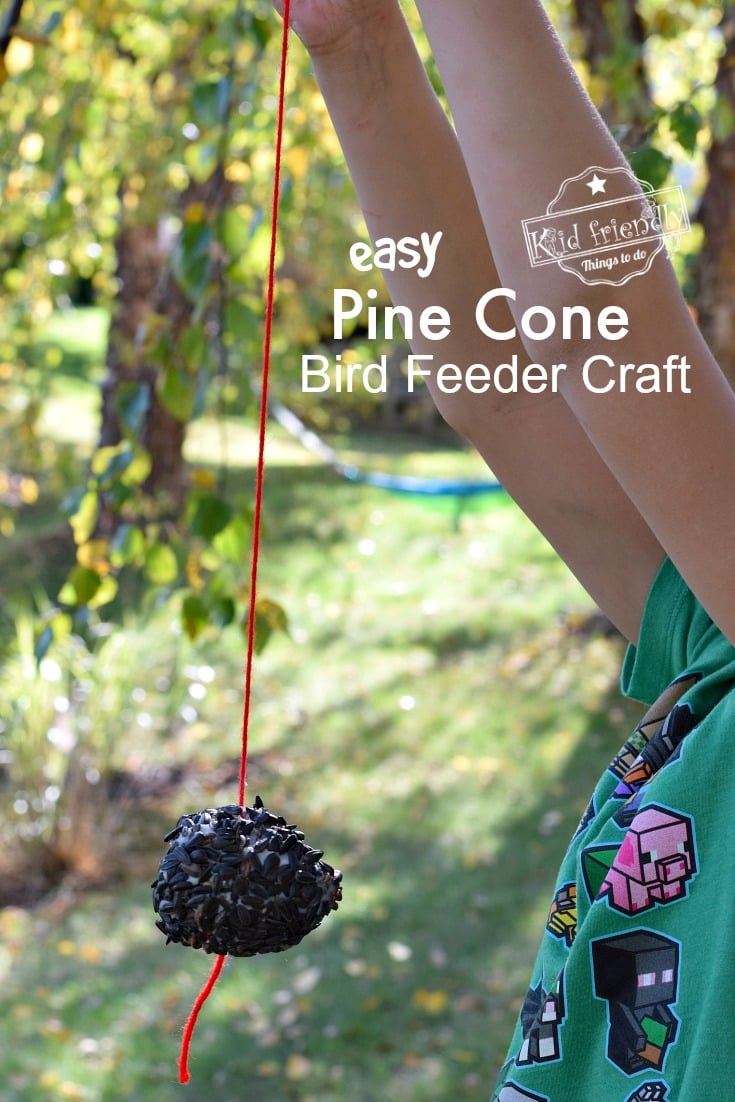 Hang in a location that allows you to view the wildlife
The birds love these feeders
Notes…
*The best time to use a Pine Cone bird feeder made with shortening is during colder months. The warmer weather will tend to melt the shortening.
*If that is a problem for your climate, then you can trade the shortening for peanut butter. It will last a little longer in the sun.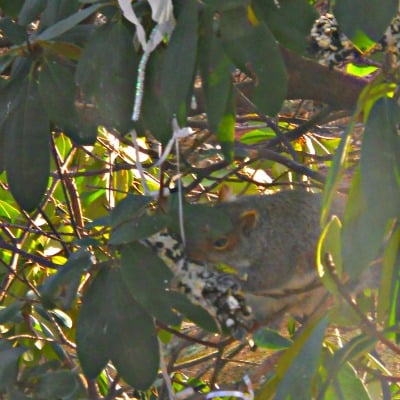 Here is an old picture from back when the kids were really little The squirrels love these bird feeders too.

Enjoy watching all of your work feed the little birds.
~Melissa – Kid Friendly Things To Do