St. Patrick's Day Dessert – Rainbow Rice Krispies Treats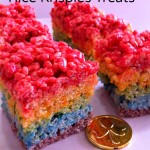 Posted by Melissa in Birthday/Holiday & Celebration Dish, Easy Family Recipes, Fun Food Crafts, Game Ideas, Holiday Fun Foods, Snack Time, St. Patrick's, St. Patrick's Day, St. Patrick's Day | 0 comments
These Rainbow Rice Krispies Treats were inspired by the red, white, and blue krispies treats I've seen around Pinterest. I figured, if three colors in krispies treats looked cute, then six would too! I think they will be a perfect addition to St. Patrick's Day fun foods.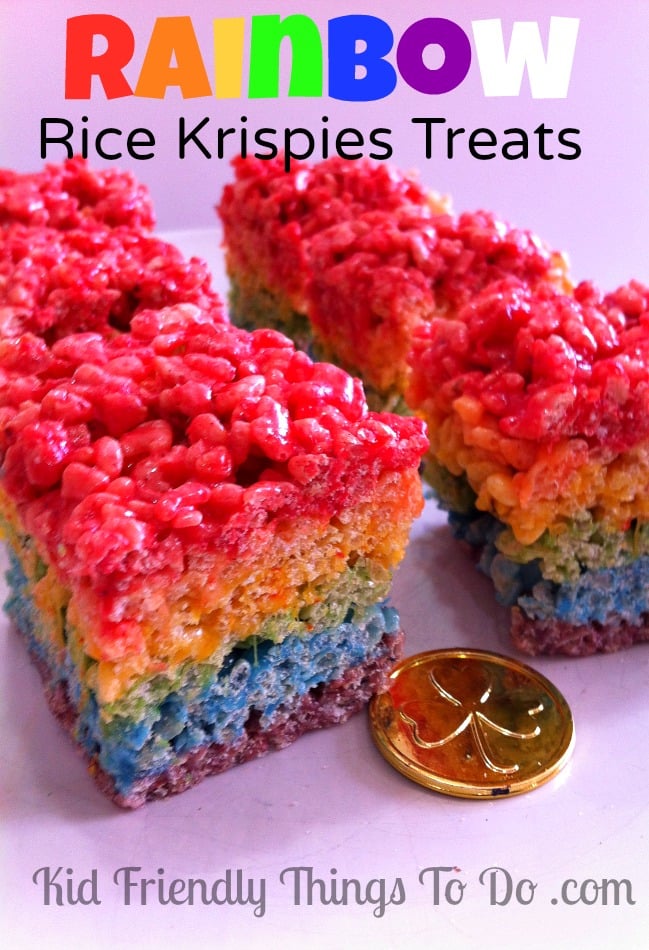 My five year old and I made these while the older three kids were at school. Boy, were they excited to see these when they got home.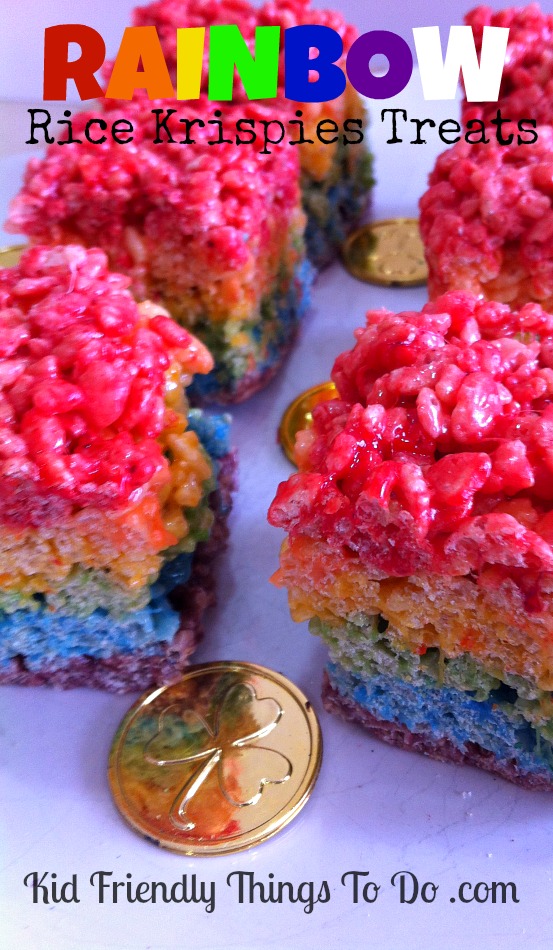 I was pretty excited, too. I snagged one for myself. What? I have to taste test. 🙂
Equipment Suggested For This Recipe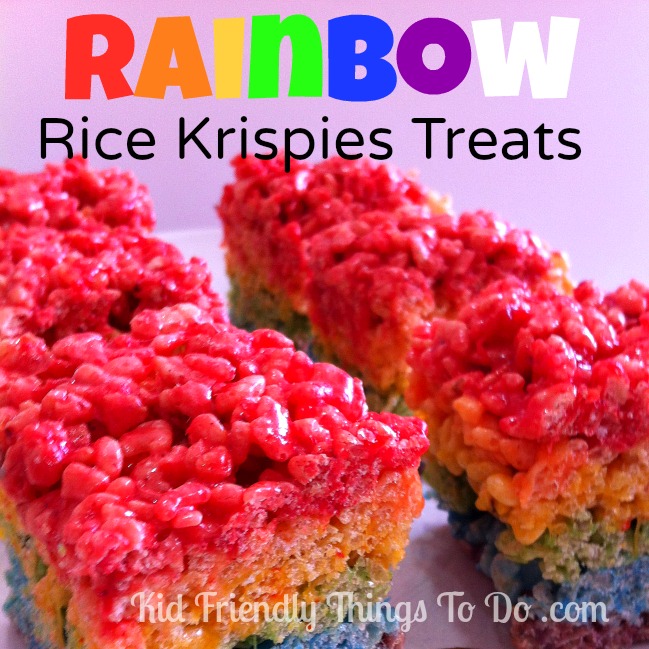 Rainbow Rice Krispies Treats
2015-02-27 07:19:14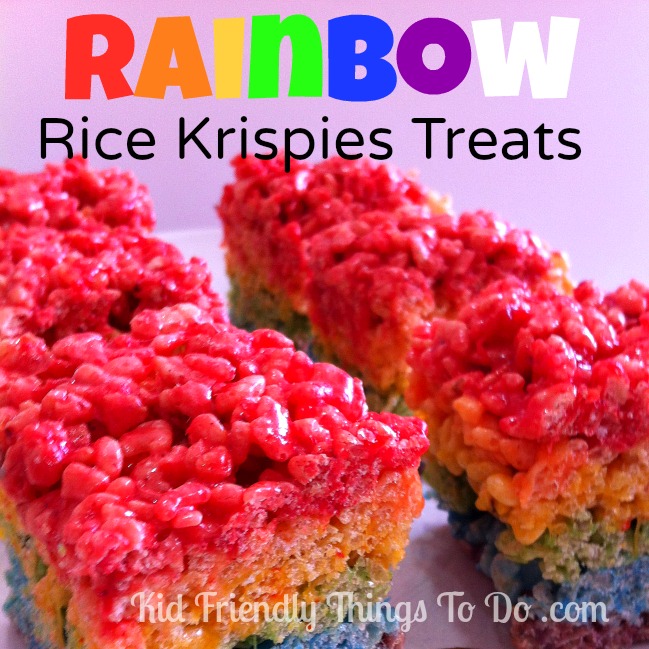 Rainbow layered Rice Krispies Treats
For Each Color
1 Tbsp. Butter
1&1/2 cups of mini marshmallows
1&1/2 cups of Rice Krispies Cereal
Food Coloring
Food Coloring Colors
Red, Orange, Yellow, Green, Blue, Purple
Supplies
9x9 pan
Wax Paper
Silicone Spatula
Saucepan
Instructions
Line the pan with wax paper
In a medium saucepan melt 1 Tbsp. butter
Add 1&1/2 cups of marshmallows
Stir until marshmallows are smooth
Add 1 of the rainbow colors and stir in
Remove from heat
Stir 1&1/2 cups of cereal into the colored marshmallow
Press into prepared pan and smooth out
Repeat this process - cleaning the saucepan out between colors - until you have layered every color.
Notes
I started with purple on the bottom, added blue, green, yellow, orange, and finally red on top
Kid Friendly Things to Do.com - Family Recipes, Crafts, Fun Food Crafts, and Game Ideas https://kidfriendlythingstodo.com/
Don't miss a thing! Let's connect. I can't wait to see you there! 🙂
~ Melissa
KidFriendlyThingsToDo.com