This is that time of year where Thanksgiving is coming faster than I'd like it to and Christmas is right around the corner. I still have so many Thanksgiving ideas to share, but I also need to get a jump on Christmas ideas. Today, I had to decide whether to share a Thanksgiving or Christmas craft. Thanksgiving is the winner! This Adorable and Easy DIY Turkey Coloring Cups for the Kids at the Thanksgiving Table is too cute not to share with you all. I love it so much! Come on in I'll share my simple "how to"…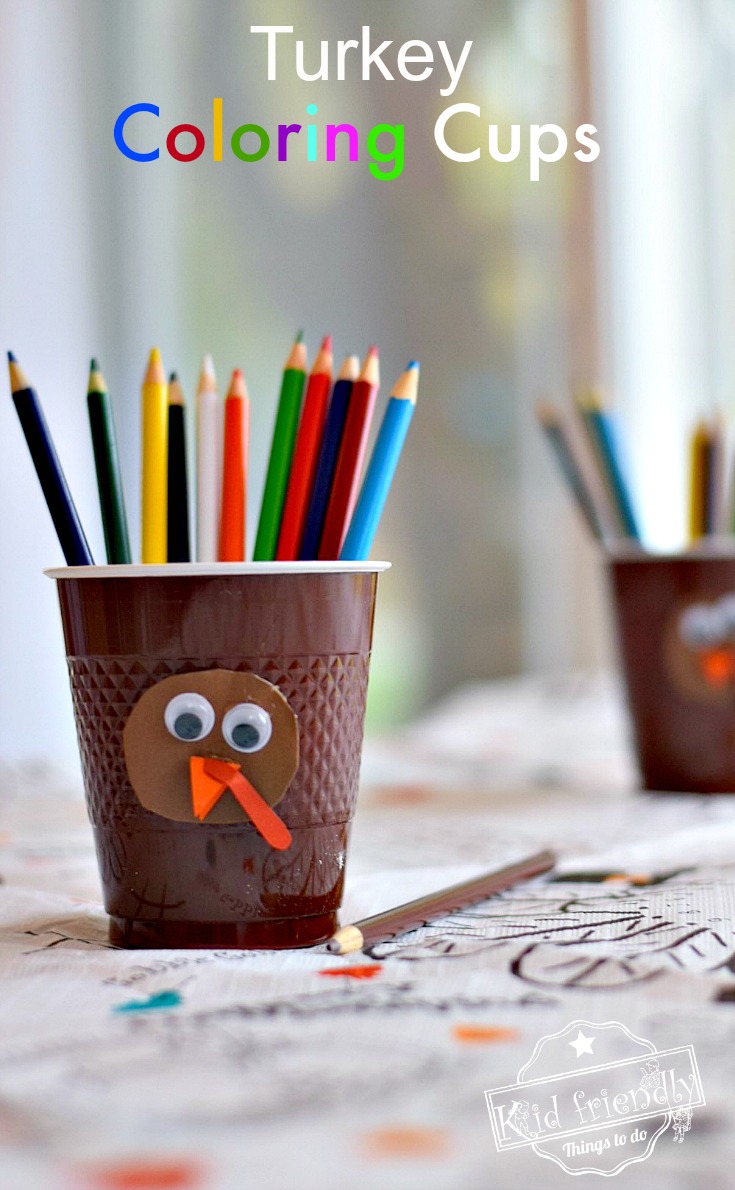 I found this fun Thanksgiving coloring tablecloth at Wal-Mart. It was my inspiration for these turkey coloring cups. How fun would it be to sit at a table covered with activities to color and see a turkey with colored pencils feathers? So fun!
Here's What You'll Need for this Adorable and Easy DIY Turkey Coloring Cups for the Kids at the Thanksgiving Table
(in no particular order)
16 oz. Brown cups – paper or plastic *I found these brown plastic cups at Party City, but I'll share an Amazon Link below (Love Amazon Prime!)
Package of 12 colored pencils per cup
Easel paper or a fun coloring tablecloth like I found
1 sheet of each – Brown, orange and red card stock
2 google eyes per cup
Glue – Warm glue gun and sticks or my favorite alternative that I actually used for this craft…Fabri-tac glue
Instructions: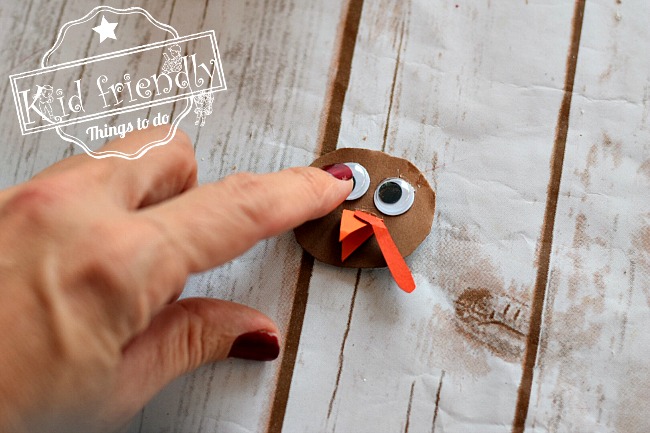 Cut the brown stock into 2×2 inch squares for each turkey head and then cut a circle from that
Make an orange beak by folding the orange cardstock and cutting out little triangles to form a diamond shape – Open the diamond to make a beak
Cut an oval shape red gobble to fit the beak
Assemble the turkey head like the photo above using your google eyes and cut out cardstock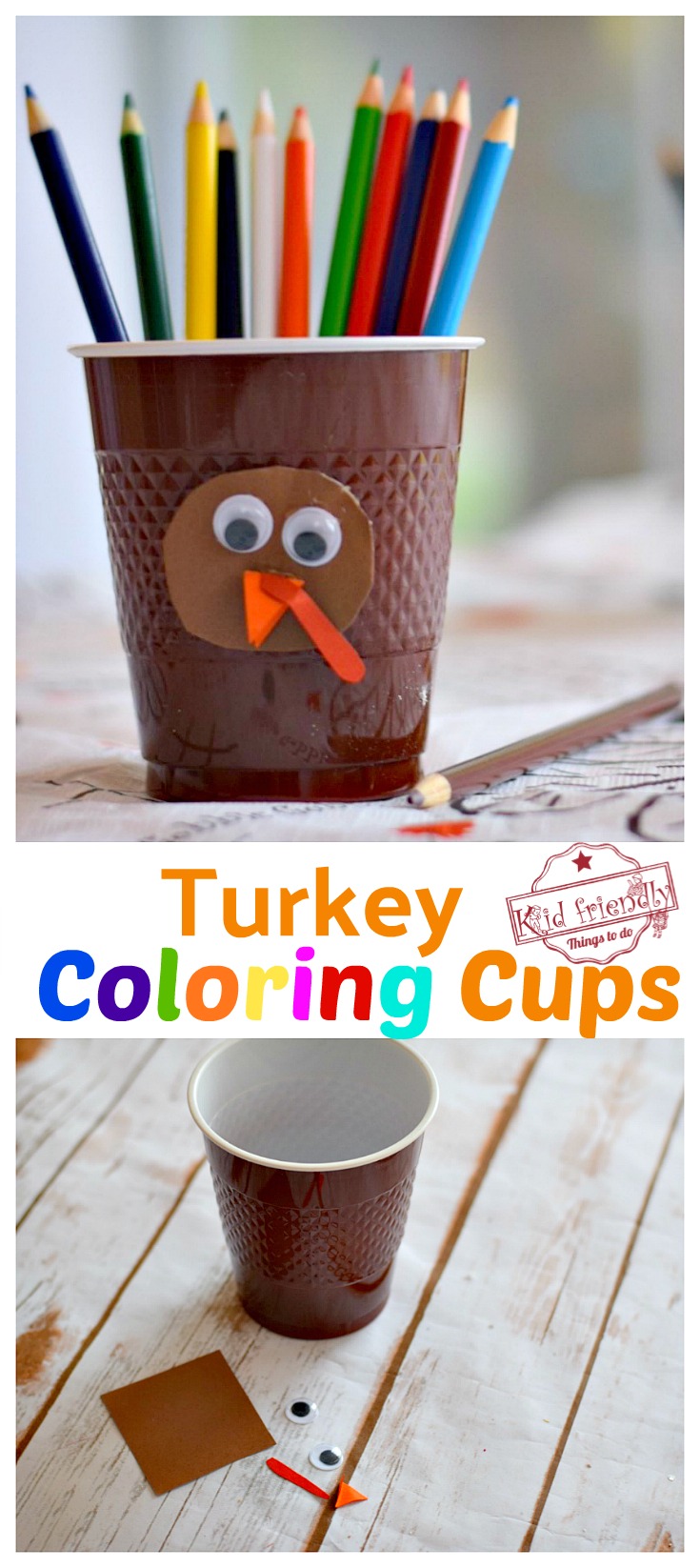 Glue the turkey head onto your brown cup and add pencils
Fan them out at the back of the cup for colored pencil feathers
That's it!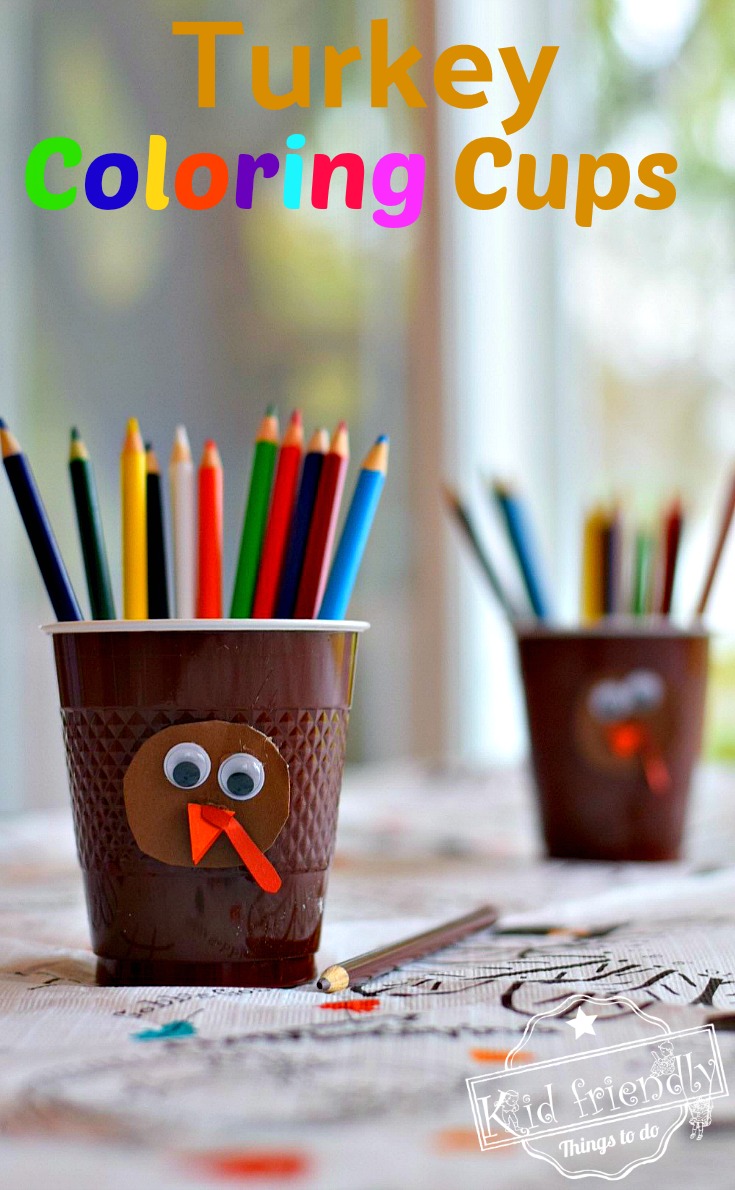 [box]