This Christmas game is so much fun for the whole family! I love how simple it is to create, too. Just gather a few cheap supplies and get to it! It's a great game for Christmas parties and could even be added to your Minute To Win It Christmas Games! Come on in and I'll share the "how to" on Stick It! A Fun, Cheap and Easy Christmas Game to Play With Kids, Teens and Adults…
Here's What You'll Need for Stick It! A Fun, Cheap and Easy Christmas Game to Play With Kids, Teens and Adults
Shaving Cream – We decided that about 1/2 cup per Santa was a good amount – *the thicker that you put it on, the better stuff will stick
Optional – Santa Hat
Towel
Cotton Balls or Mini Marshmallows – *they are both really inexpensive, but you could throw marshmallows from a greater distance and you'll get more for your money too
Timer
Instructions:
Make teams of 2
One will be Santa and will sit in a chair with optional Santa hat and a towel wrapped around them
Santa can then add shaving cream to his or her beard area on his or her face – the thicker they apply it, the better chance stuff will stick!
*you could have shaving cream pre-measured out evenly into plastic bowls to hand to Santa
The other player will need a bowl of cotton balls or mini marshmallows and will stand behind a mark on the decided distance (2 feet is a good distance for cotton. You can go as much as 5 feet away for marshmallows)
Set your timer to 1 minute (longer if you want) and yell go
Players with ammunition, will throw them at Santa's beard. The team with the most cotton or marshmallows sticking to the shaving cream beard after the timer goes off – wins!

That's it!
Have Fun – Merry Christmas!
~Melissa – Kid Friendly Things To Do
Here are my top Amazon Picks for Stick It! A Fun, Cheap and Easy Christmas Game to Play With Kids, Teens and Adults
(affiliate links)
[/box]
If you are in need of more game ideas…look no further!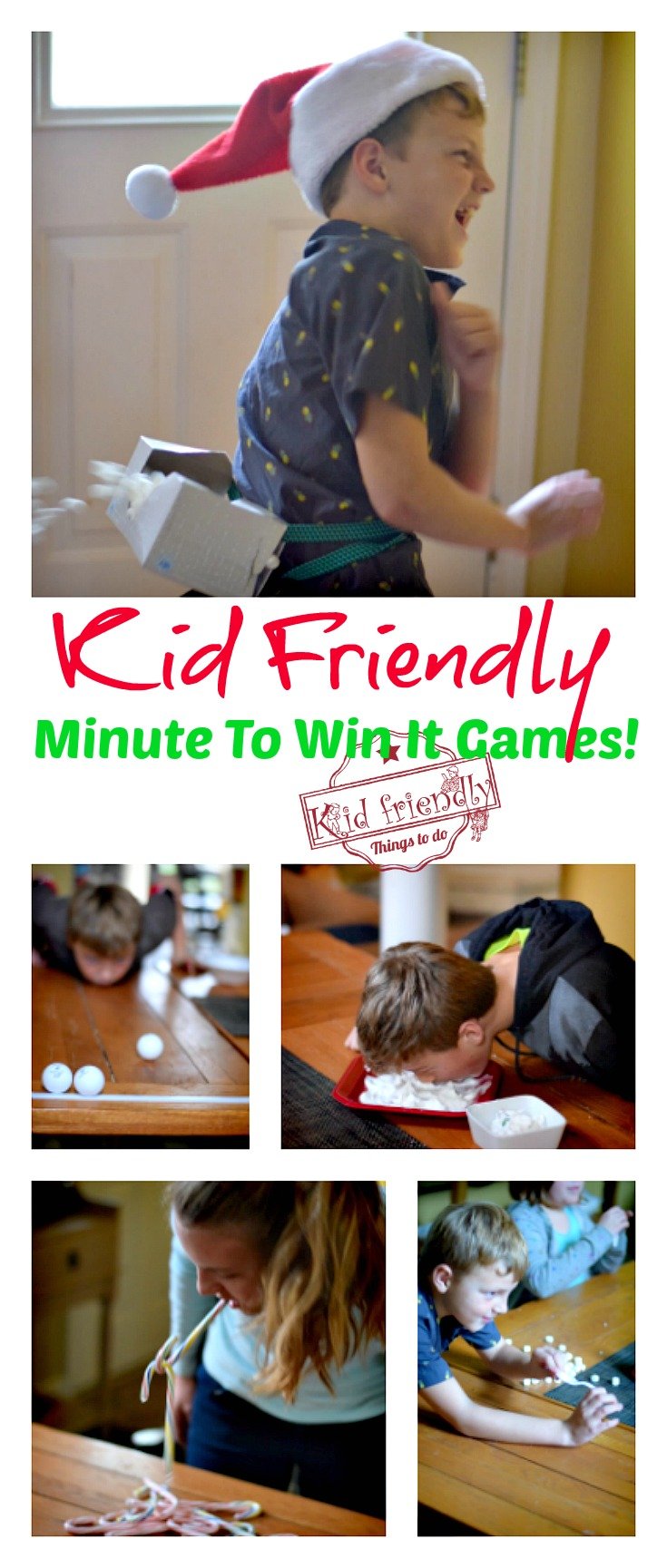 There are a TON of Minute To Win It Games here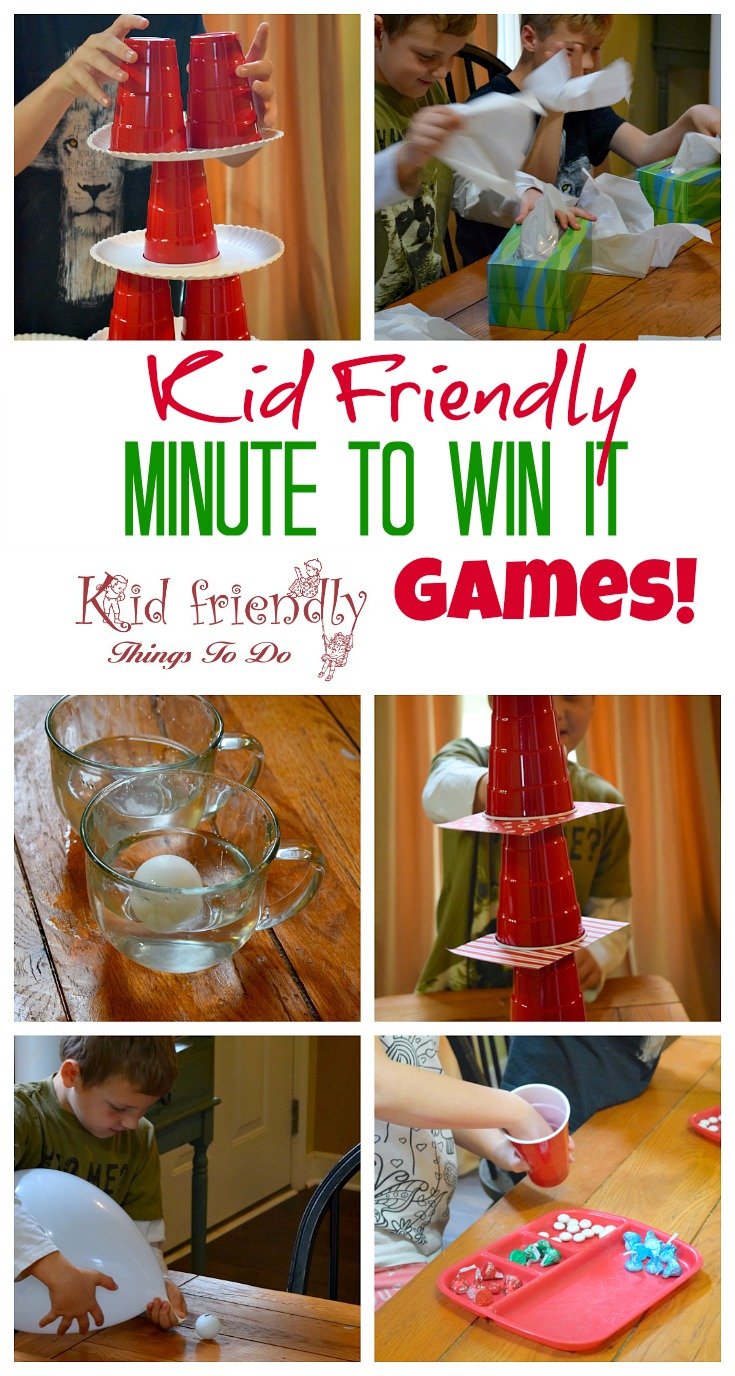 And HERE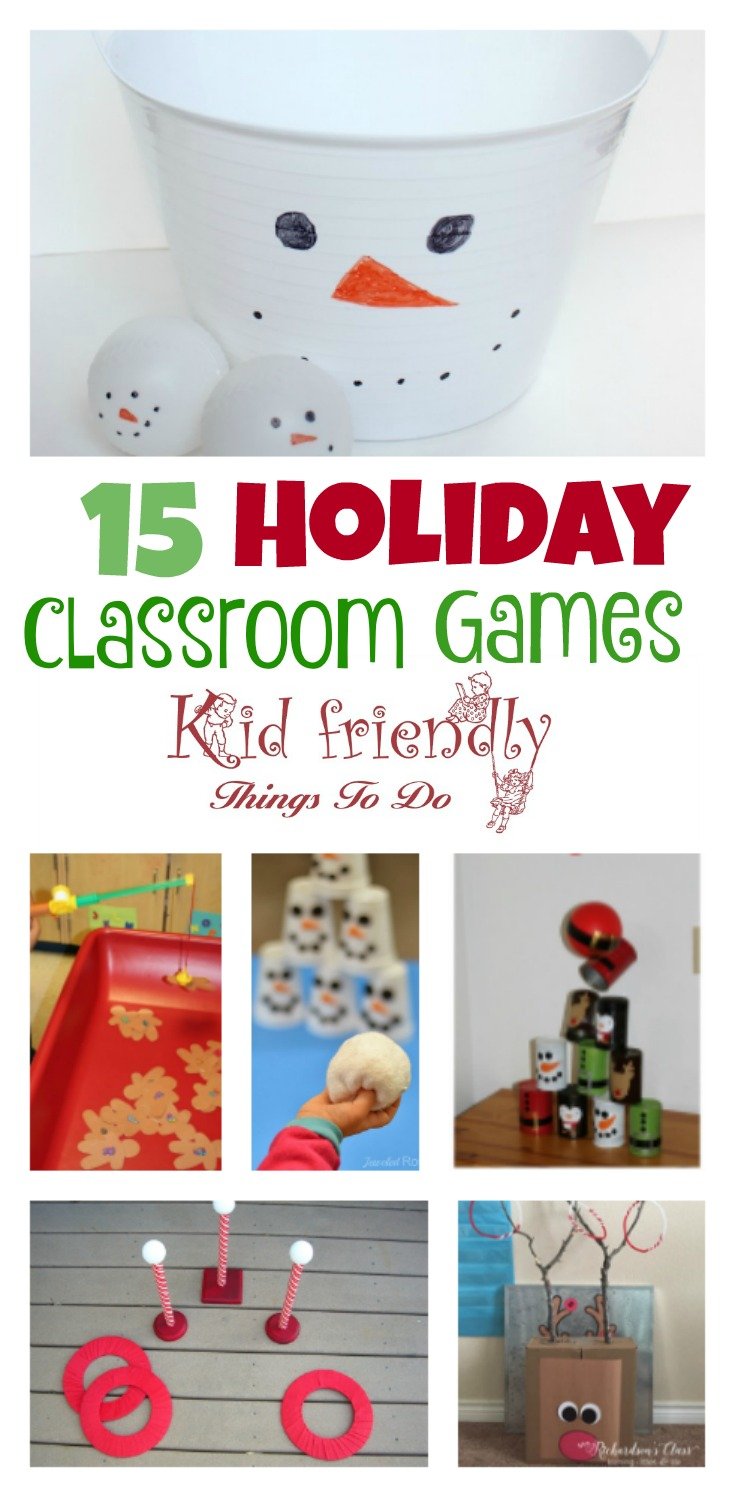 Here are some fun Classroom Game Ideas