Today, I'd like to share a fun and simple winter craft for the kids to make. Of course, I always have just as much fun making these! Coffee Filter Snowflakes are fun and easy to do. I bet you even have the supplies on hand. They are the perfect winter craft!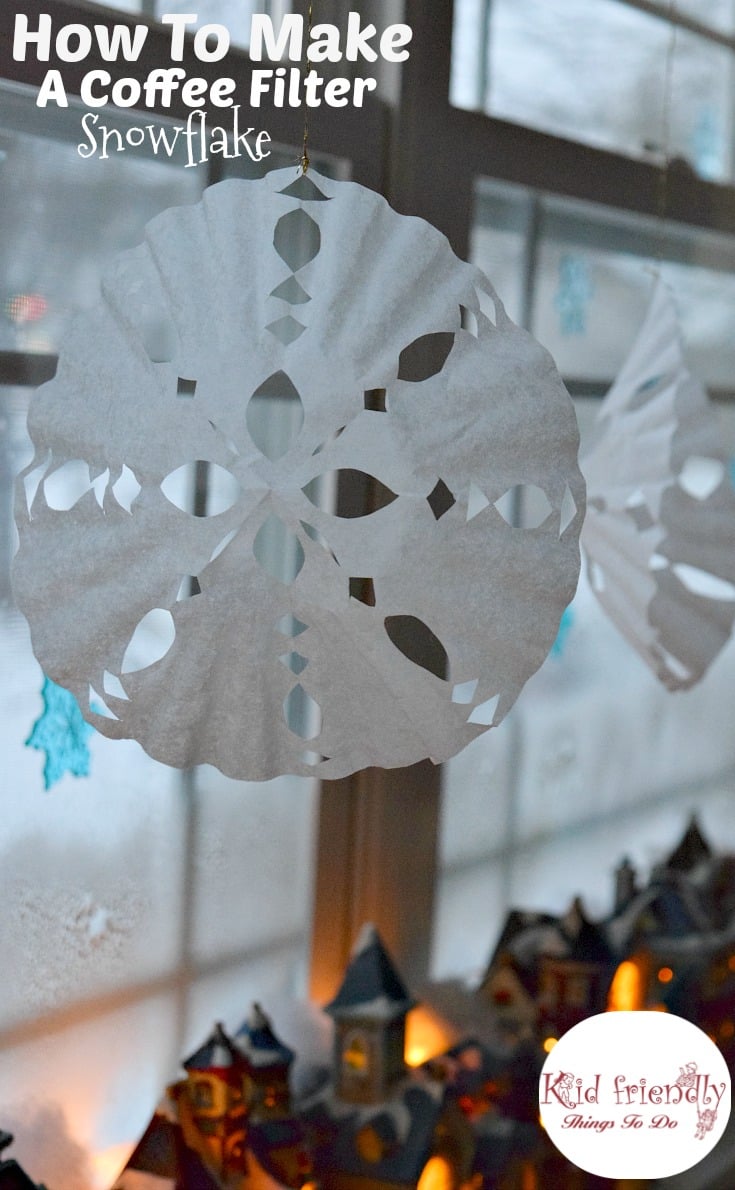 They are tear resistant, so less tears from little ones, and pre-cut into circles for you ( a nice bonus!). We decorated our kitchen window by hanging the coffee filter snowflakes. You hang them, or just tape them up for a fun festive touch!
Here's what you'll need for my – How to Make a Snowflake Out of a Coffee Filter Craft:
round paper coffee filters
scissors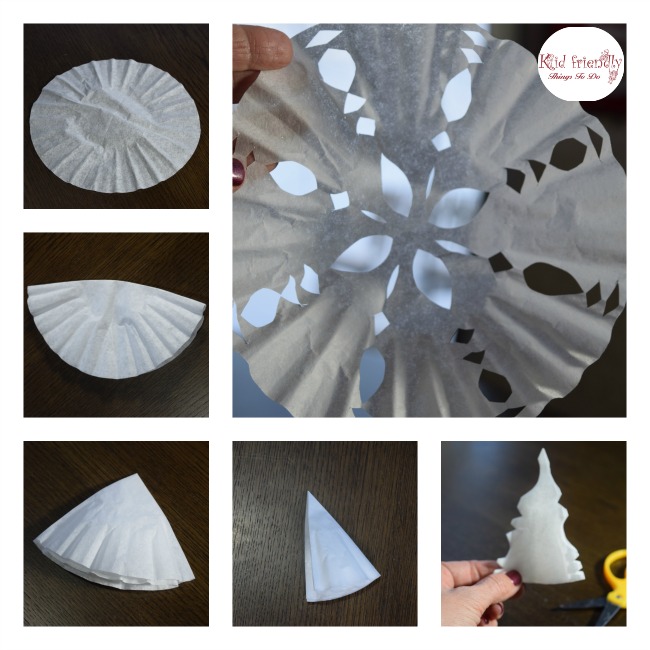 You'll have to make a few folds in the coffee filter before you start cutting
First, fold the filter in half
Then fold it in half again
Now, again
Finally! You can start cutting designs into your filter along the edges. You can even cut some on the curved part – careful to stay along the edges
Now, you can unfold the snowflake to see what you made! Enjoy!
~Melissa – KidFriendlyThingsToDo.Com