Spaghetti Noodle Spring Bird Nest Craft for Kids To Make

Posted by Melissa in Arts & Crafts, Spring | 1 comment
Are you looking for a new and fun Spring Craft for Kids to make? This spaghetti noodle bird nest is so much fun and simple to make. It's even a great spring decoration for the house. Come on and I'll share how to make this adorable bird nest…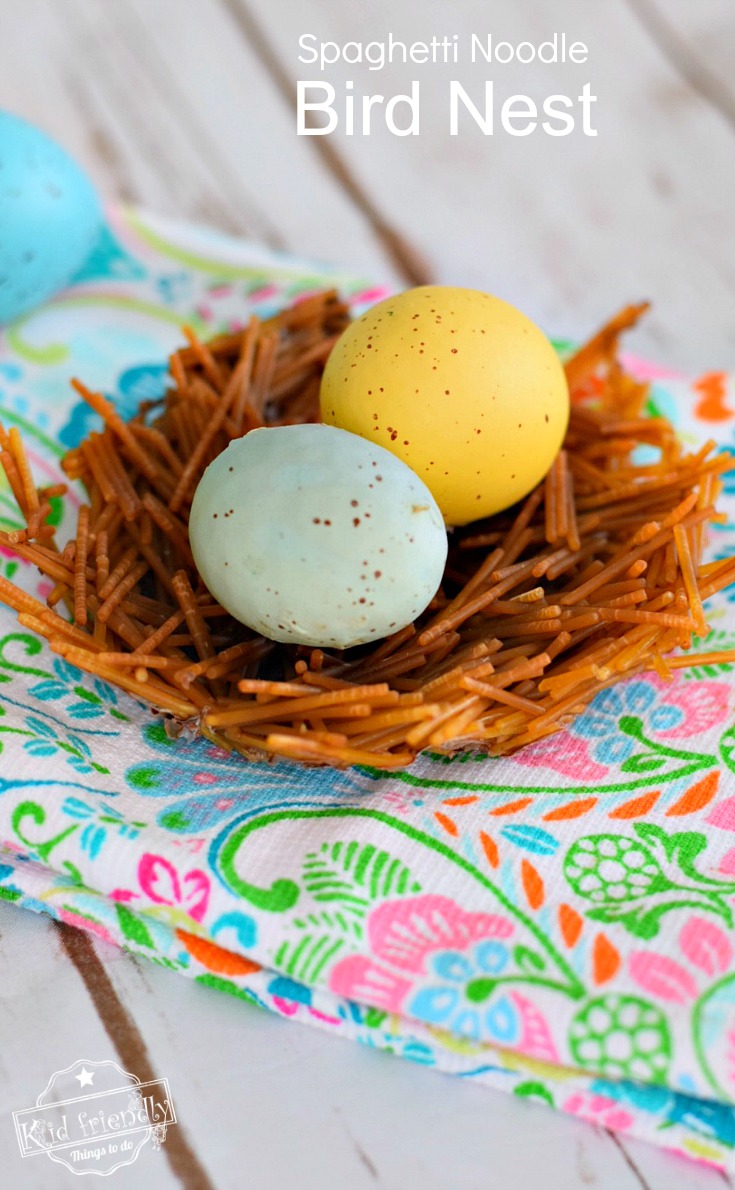 I don't know about your kids, but when I pull out the paint, the kids get excited! They love anything that involves paint. This time we added glue to the paint – Wait, What?! Yep, we totally went there, and wasn't scary in the slightest.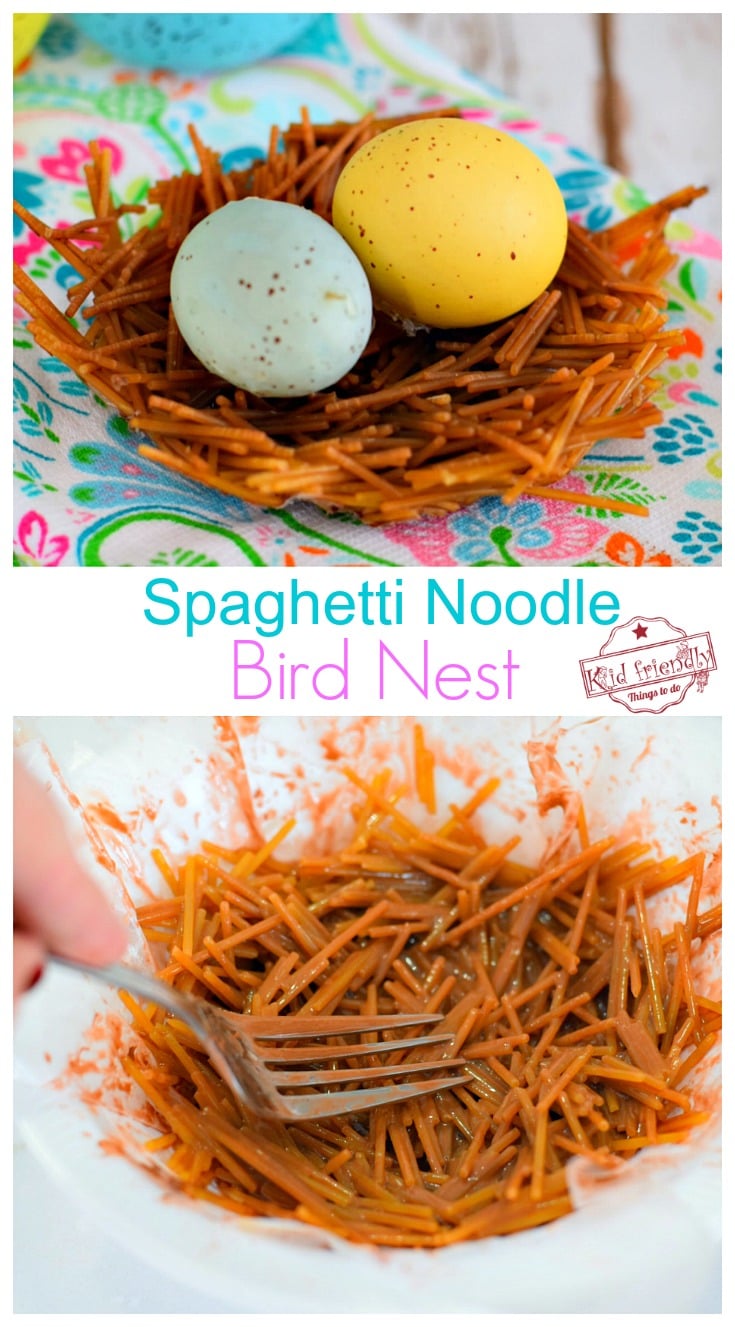 See, everything is contained within a bowl. Don't you love that?!
Are you ready?…
Here's what you'll need for the Spaghetti Noodle Bird Nest – A Spring Craft for Kids To Make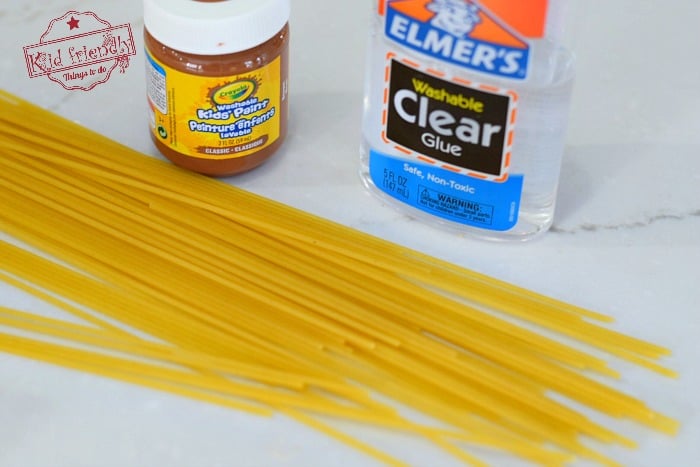 Spaghetti Noodles – About 1 cup of broken noodles
Clear Glue
Brown Paint
A styrofoam bowl
Wax paper
Tape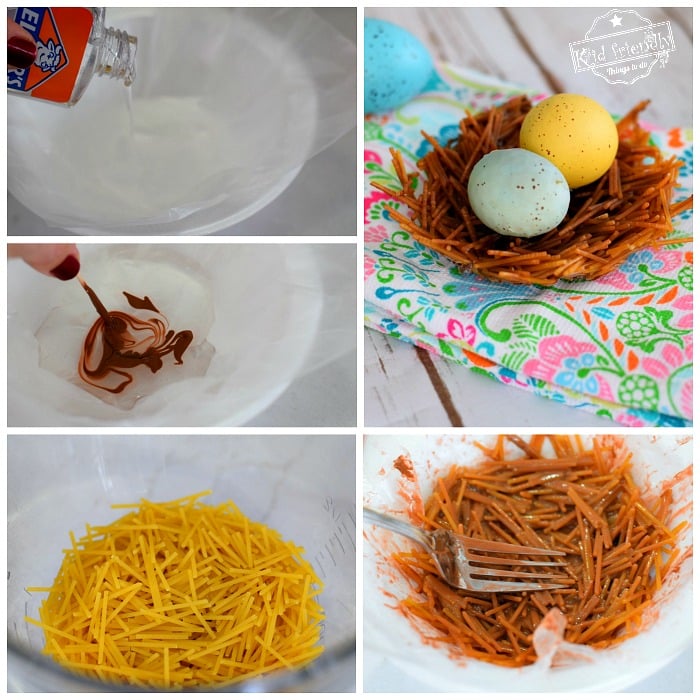 You'll want to first make sure you've broken the noodles into little pieces. I just broke them with my hands
Get your bowl prepared by securing a piece of wax paper to the bottom of the bowl. The wax paper should be big enough to cover the inside of the bowl
Here's what you'll want to do, if you don't have double sided tape, wrap the tape inside out so it's tacky on both sides and place it on the wax paper. Push the wax paper onto the bottom of the bowl
Pour about 1/2 of the glue bottle into the bowl and pour in some paint to color it brown – stir
Add the dry noodles and use a fork or a silicone spatula to gently fold the noodles into the glue – covering the noodles brown in the process
*If you don't think your color is dark enough, add more paint. I did that and I'm glad I did. The first color was too pale
Use the fork or spatula to press the noodles into the form of the bowl making a bird nest shape
*Make sure the bottom has a nice thick layers of noodles, because you'll loose a layer as you pull the wax paper off later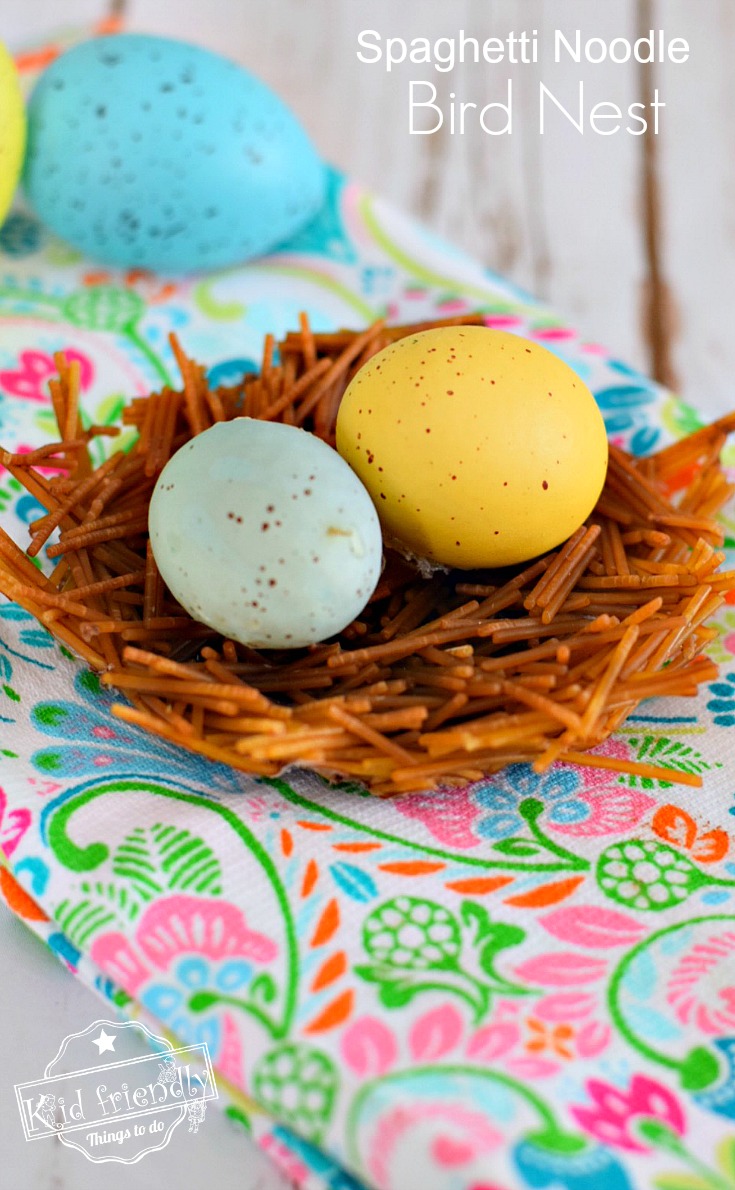 Drying:
The craft is a fast – fun and done craft, but you'll need a couple of days for drying
First set it out for a day to allow most of the nest to dry – the bottom may still be wet as the air circulation is limited
After the top portion and sides have dried, pull the wax paper off – this is when you might pull some of the noodles off at the bottom. The glue might still be wet at the bottom and not really forming a tight bond
Flip the nest over in the bowl allowing the bottom to now dry for a day
You might need to trim some pesky pieces of wax paper that won't come off with scissors
That's it! Wasn't that a fun spring craft to make with the kids?
Decorate it with some little eggs and maybe even a little birdie or two.
Happy Crafting!
Here are my top picks for this Spaghetti Noodle Bird Nest – A Spring Craft to Make With the Kids
(affiliate links)
~Melissa – Kid Friendly Things To Do