Simple to do No-Bake Pumpkin Patch Cake Idea. This couldn't be easier, and so cute. The perfect dessert for fall or Halloween parties.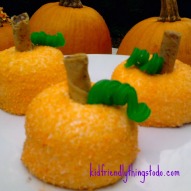 Pumpkin Patch Treat Idea
Last week, on one of my many, many trips to the grocery store, I saw these "Orange Hostess Sno Balls", also known as Glo-Balls, out of the corner of my eye, and I thought they would make perfect pumpkins! If you want to decorate them like Jack-O-Lanterns, you can add m&ms for eyes, candy corn for a nose, and add a mouth with frosting.
Are you looking for Pumpkin Patch Ideas? Take a look at some of my other posts…
Here's what I did to make these little Hostess Cakes into pumpkins!:
You'll Need:
Orange Sno Balls – Hostess
Rolled Wafers – Pictured Below
Green Apple – pull and peel Twizzlers Licorice
Pencil or another round object
Now, Here's What You'll Need To Do:
Using a sawing motion cut the rolled wafer to the desired size of your stem
Peel a strand or two from the green apple licorice, cut a piece into about 3 inches, and wrap it around your pencil to curly stem look – press it together to make sure it's sticking to itself
Slide the licorice off of the pencil
Push the wafer – pumpkin stem, and Curly green licorice into the top of the orange Sno Ball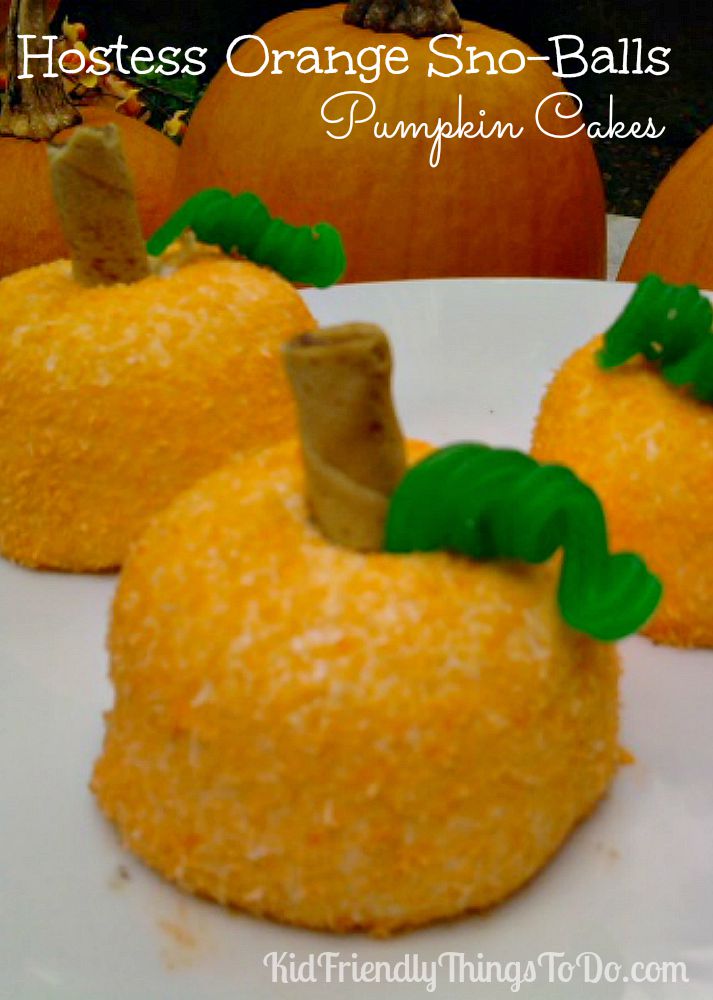 That's it – You're Done! 🙂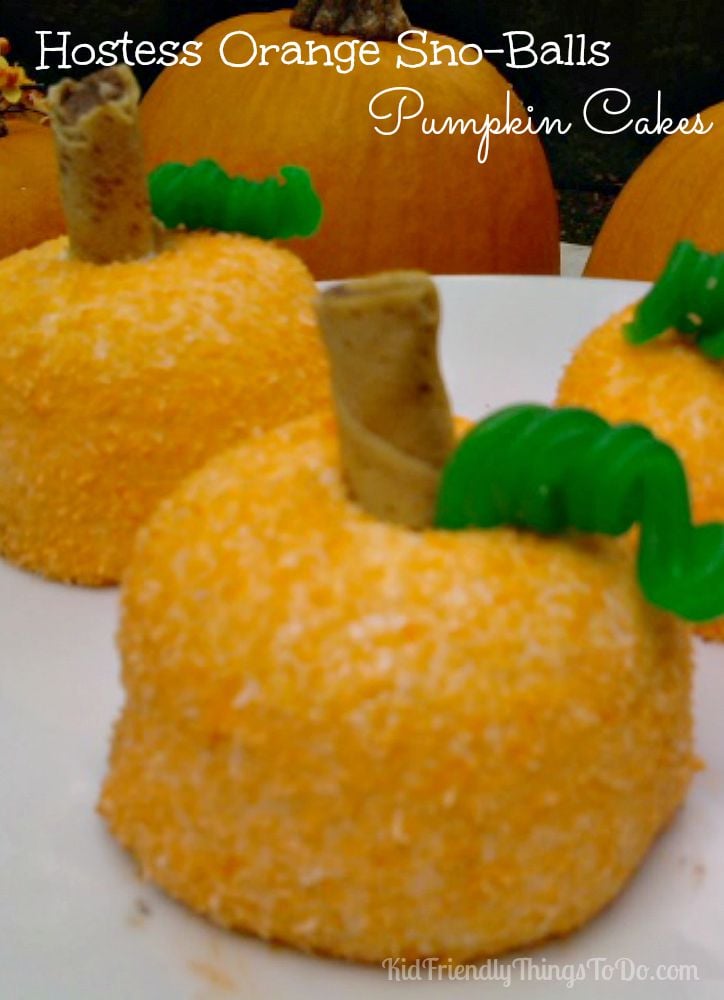 ~Melissa – KidFriendlyThingsToDo.Com