This is normally the day that I would post a craft. I try to make a pattern with my posts of family recipe, fun food idea, craft, so there is a little bit for everyone on the page. This Football Pudding Cup idea kind of fits under the craft category and kind of fits under fun food. Normally, I would probably side more with fun food on this one, but with the Super Bowl coming up in just 2 days I'm cramming into the craft category. I really think you need to know about this super easy, peasy idea that popped into my head last week, for this Sunday! How fun would it be for the kids to walk up on chocolate pudding cups made to look like footballs? Come on in and I'll give you one of the shortest tutorials I've ever made! It's easy, I tell ya' Don't you love easy?
For This Food Craft, you'll need:
Chocolate pudding cups
A white paint marker ( a wide tip would work nicely, here)
Now:
Just follow the instructions on your paint marker to get the ink flowing, and
Draw laces on the pudding cup
Let Dry! That's it!!!!!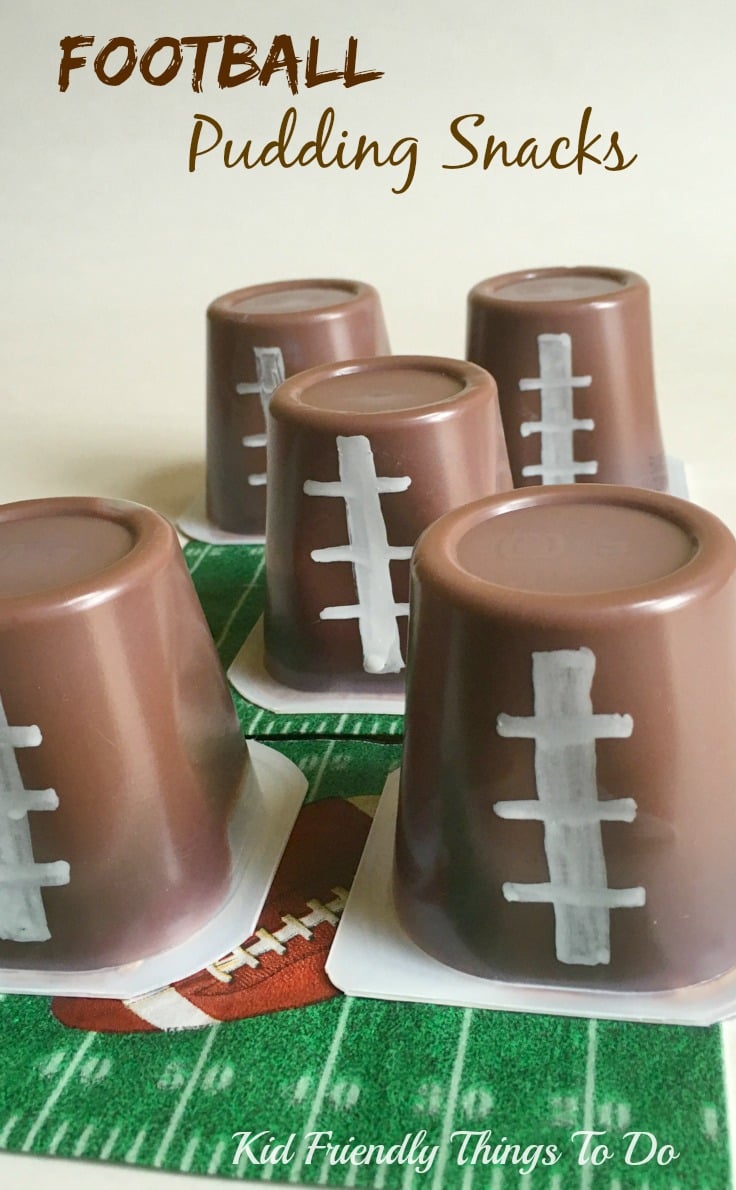 Place the pudding cups upside down as football displays.
Here's some stuff you might need or even want for this food craft:
(affiliate link)
[box] [/box]
[/box]