These really turned out cute. I have had my corn mold out for about a month on the counter to remind myself to try this idea of making Corn on the Cob Rice Krispies Treats. My weekends have been filled with birthday parties and soccer. My weeknights have been at track fields. Geesh! I can't wait for summer to begin, so we can relax and try more of these fun and yummy treats. They are the perfect fun snack for all of those family picnics, and summer fun! Here's my how to on making these cute little Corn on the Cob Rice Krispies Treats!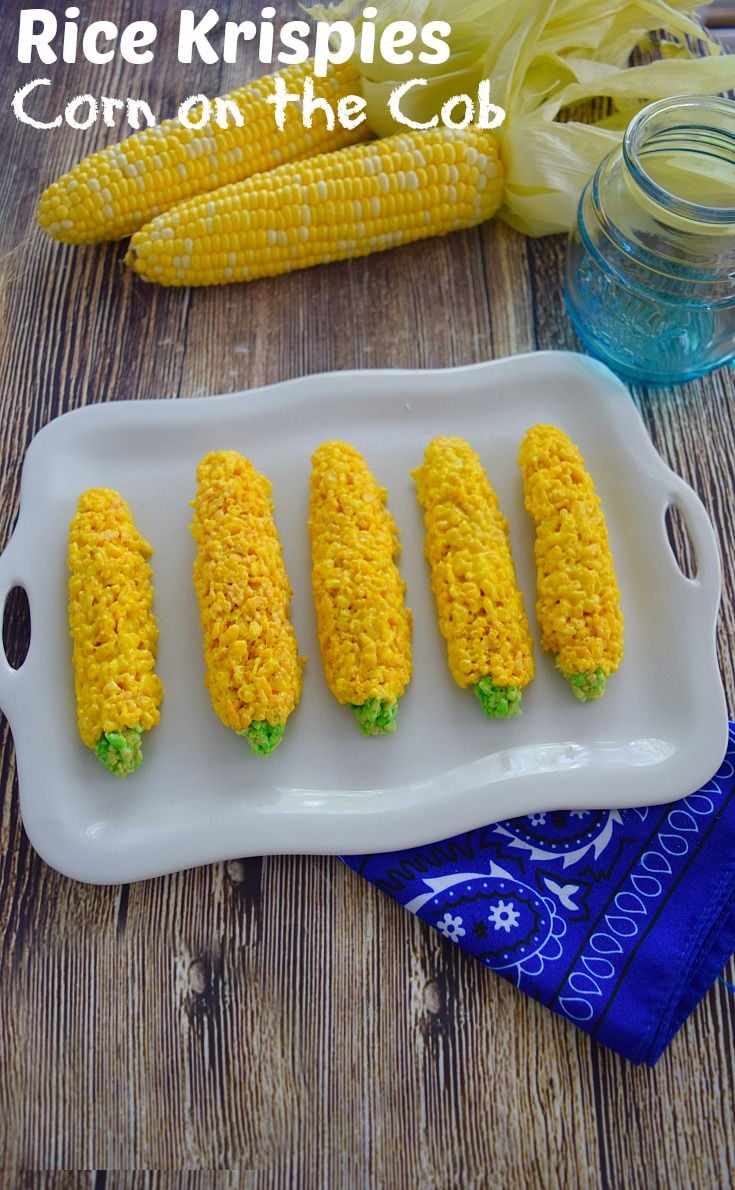 For these Corn on the Cob Rice Krispies Treats, you'll need:
4 Tbsp. of butter
40 large marshmallows
about 5 cups of rice cereal
yellow and green food coloring
Additional Equipment:
Corn on the cob cake pan
parchment paper
butter spray oil
saucepan
2 mixing bowls
Now:
(This makes 1 dozen treats)
Melt your butter
Add the marshmallows and stir until melted
Remove from heat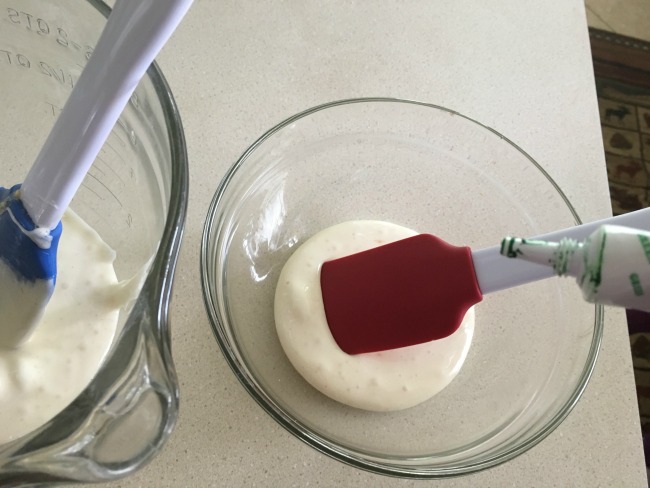 Divide the marshmallow mixture putting about 90% in one mixing bowl and the rest in the other
Add yellow food coloring to the larger bowl of marshmallow and stir in
Add green food coloring to the smaller bowl
Divide the rice cereal, putting most of it into the larger bowl (about 4 cups) and the rest into the smaller bowl
Stir and stir and stir again
If the marshmallow gets hard too quickly, just pop the bowl in the microwave for 10 seconds and it will loosen up
*You do want it to harden just a bit before molding it or else you'll just have gooey marshmallow messes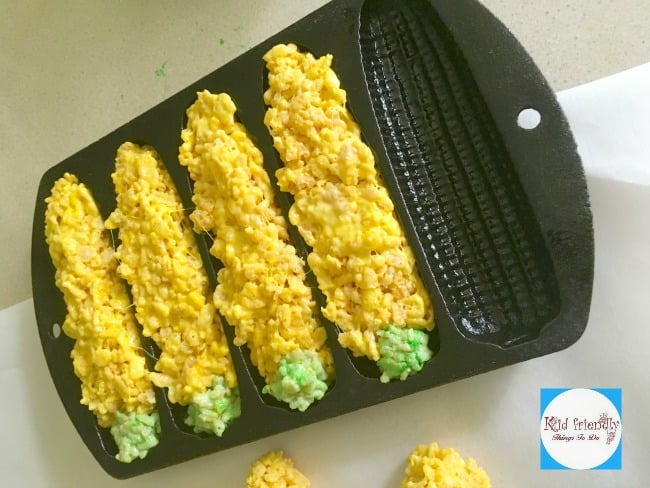 Spray the skillet mold with oil and add about 1/4 cup of the yellow mixture to the corn section of the mold and a about 1 tsp.  of green to the stem section
Press down to mold
Pull the rice krispies treat out and place them on parchment paper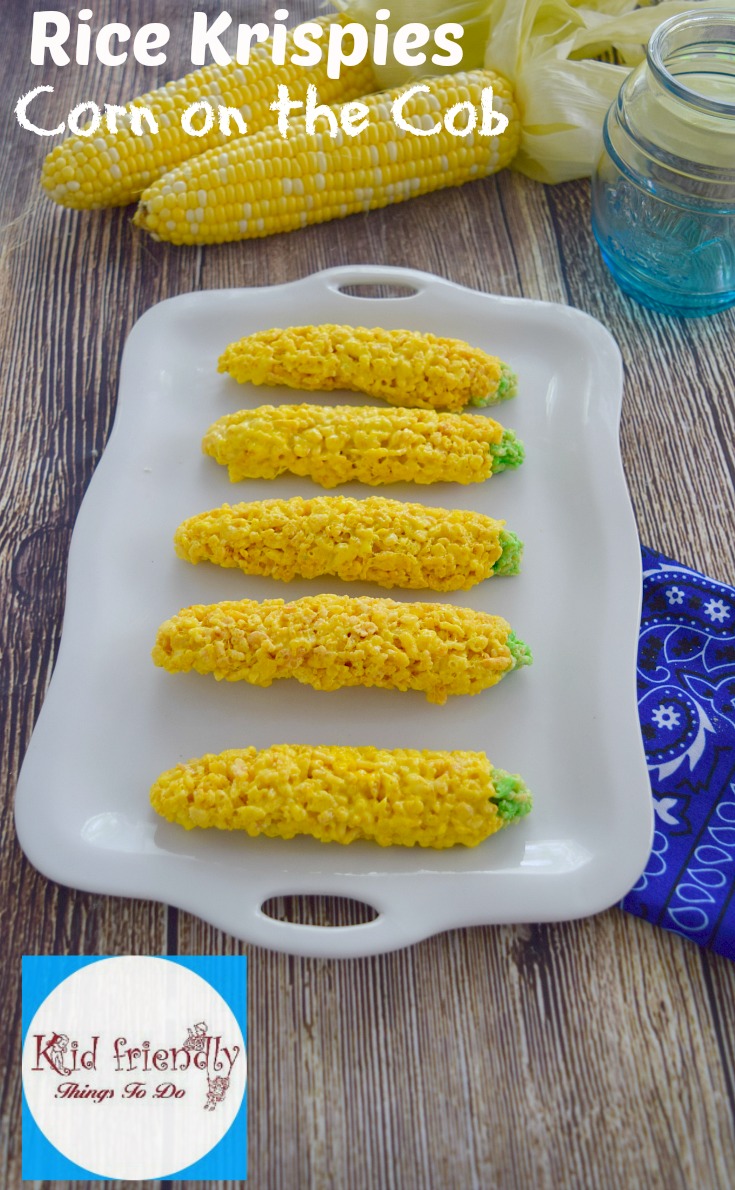 *You can store these just like any other Rice Krispies Treat in an air tight container, at room temp.,  for up to 2 days – or – you can freeze them! Make sure you have wax paper dividing each treat and place them in a freezer bag. You can freeze them for up to 6 weeks and just let them set out for about 15 minutes at room temperature to thaw!
Here's some stuff you might need or want for this fun food:
[box] [/box]