I have a Christmas Fun Food round up for you, today. This Christmas round up is full of healthy, but still super fun, non-candy snacks for your Christmas Party! A lot of schools are pushing out the sweet treats, so this is a great post for those room parents, and teachers looking for a healthy alternative to Christmas and Winter snacks. Let's keep the traditional classroom parties fun for the kids with creative ideas. Come on in and see what I've found on the Webosphere, today –  Fruit & More – Over 20 Non-Candy Healthy Kid's Christmas Party Snacks: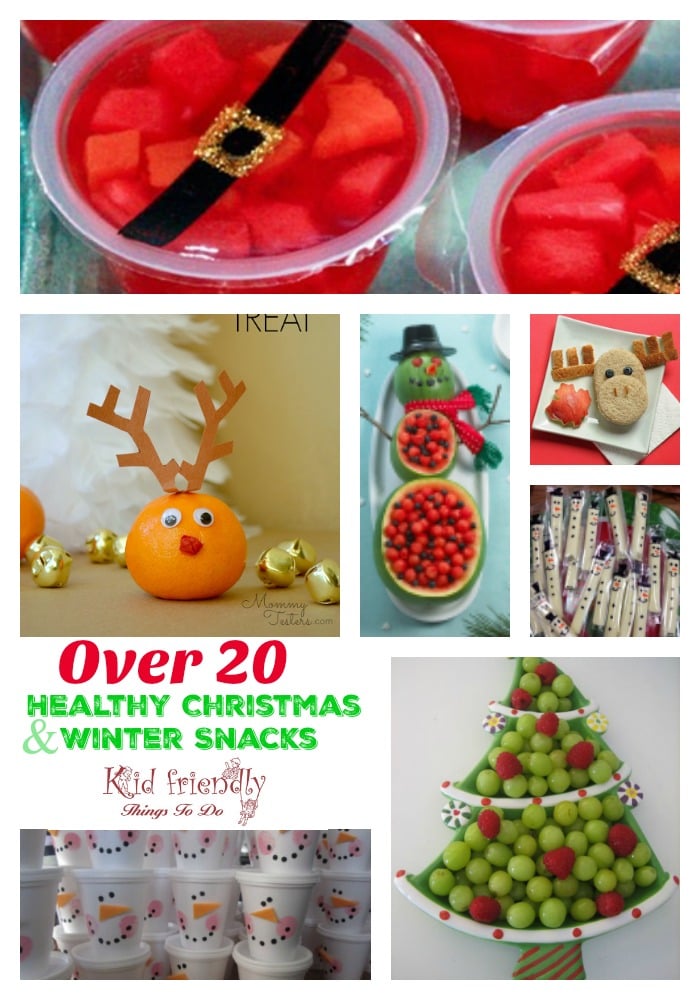 No candy, but still a ton of fun!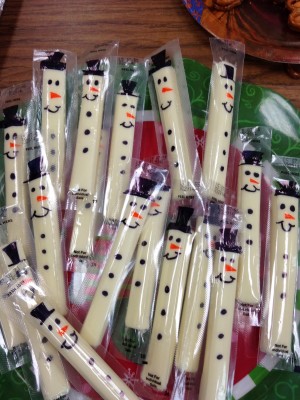 These days…I am a firm believer in keeping thing simple! All this takes is a black, and orange sharpie! Ta da! Snowmen cheese sticks! This is from…A Burst of First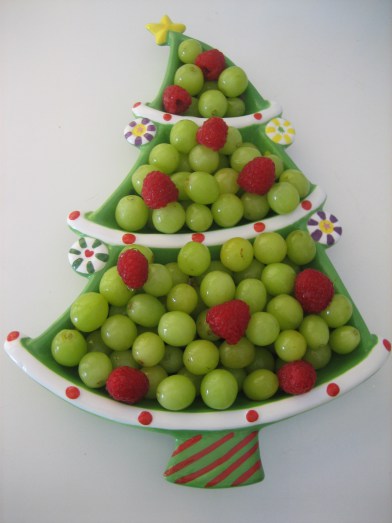 Kids love fruit – nature's sugar! This would be a fun way to display fruit at a party! From Happy Home Fairy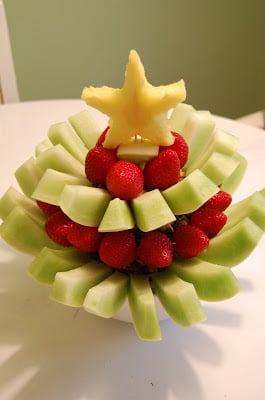 Another way to display fruit! Melon is always a crowd pleaser! Found on Chef Mommy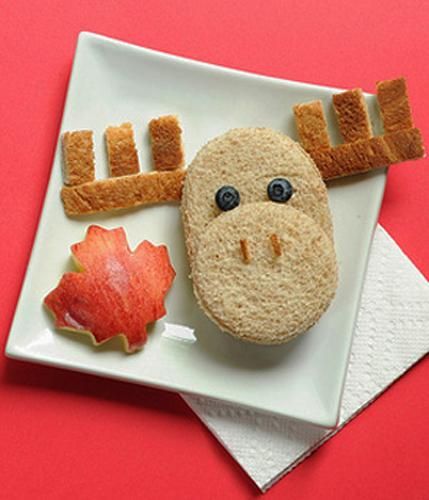 This would work for a Non-Christmas party. Not everyone celebrates Christmas, but most celebrate with a Winter or Holiday party! This moose is just perfect for either! I love it!
The moose idea is from Lushome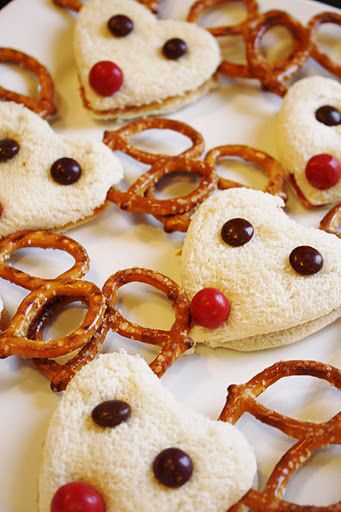 Reindeer sandwiches!   From And Everything Sweet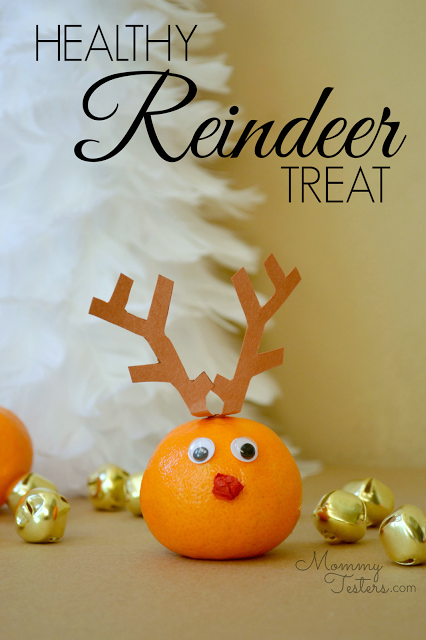 From Mommy Testers! Adorable! You may have to do some orange peeling for little ones at the party, but most kids love oranges, and all will love this guy!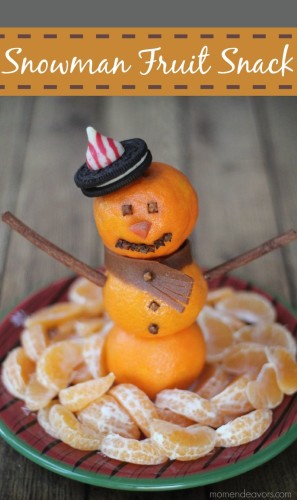 From Mom Endeavors – I love the idea of a fun decoration in the middle of a fruit platter. In the spirit of keeping it simple – the kid's just really need a fun feature! Great idea!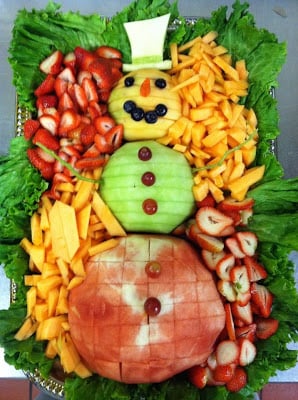 Snowman Fruit Tray – Monkey Inspirations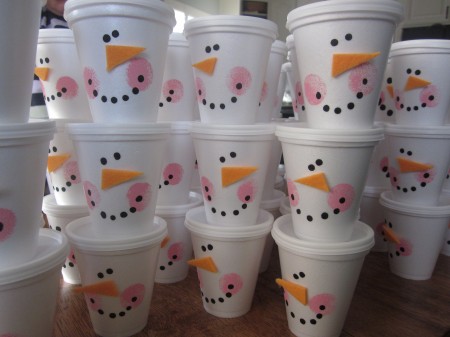 Snowman Cups. This blogger filled them with candy, but you could easily substitute popcorn or fruit – Blue Cricket Design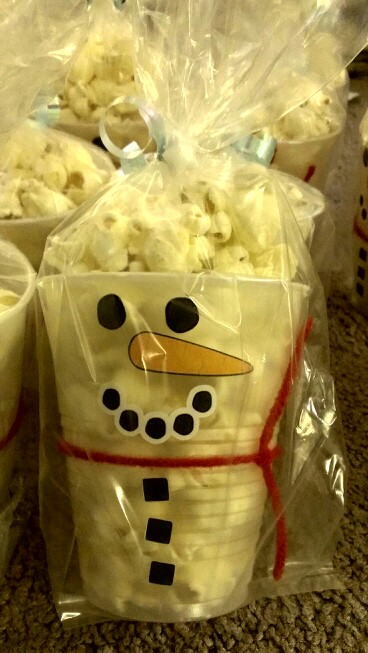 Snowman Popcorn Cups – No source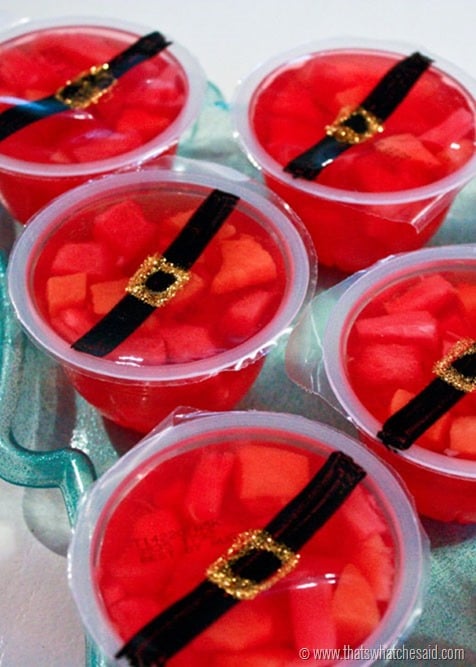 Santa Fruit Cups – That's What Che Said
Star Fruit Kabobs – Christy Robbins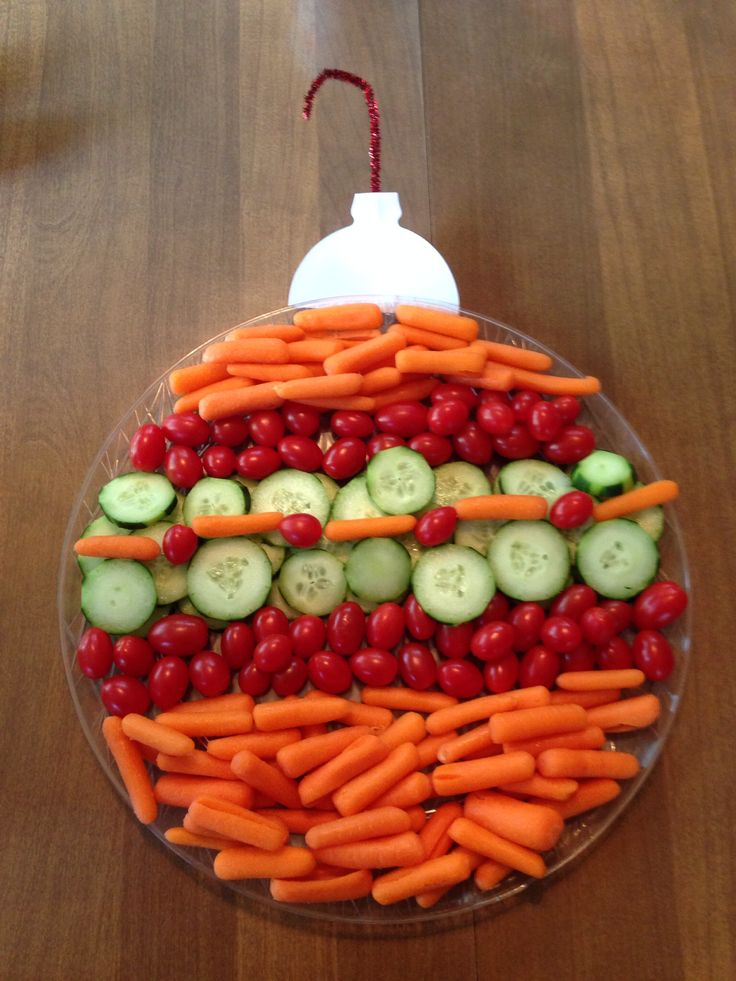 An ornament veggie tray – No Source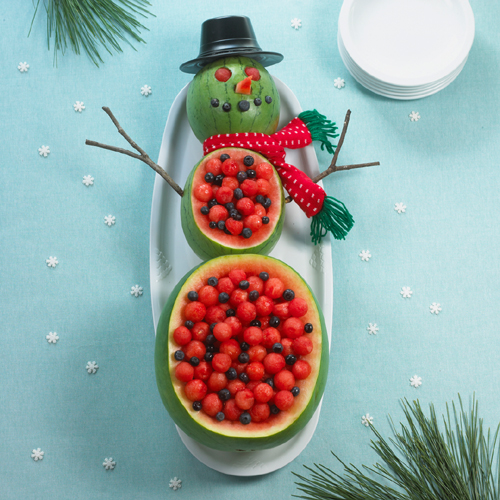 Watermelon Fruit Bowl Snowman – What About Watermelon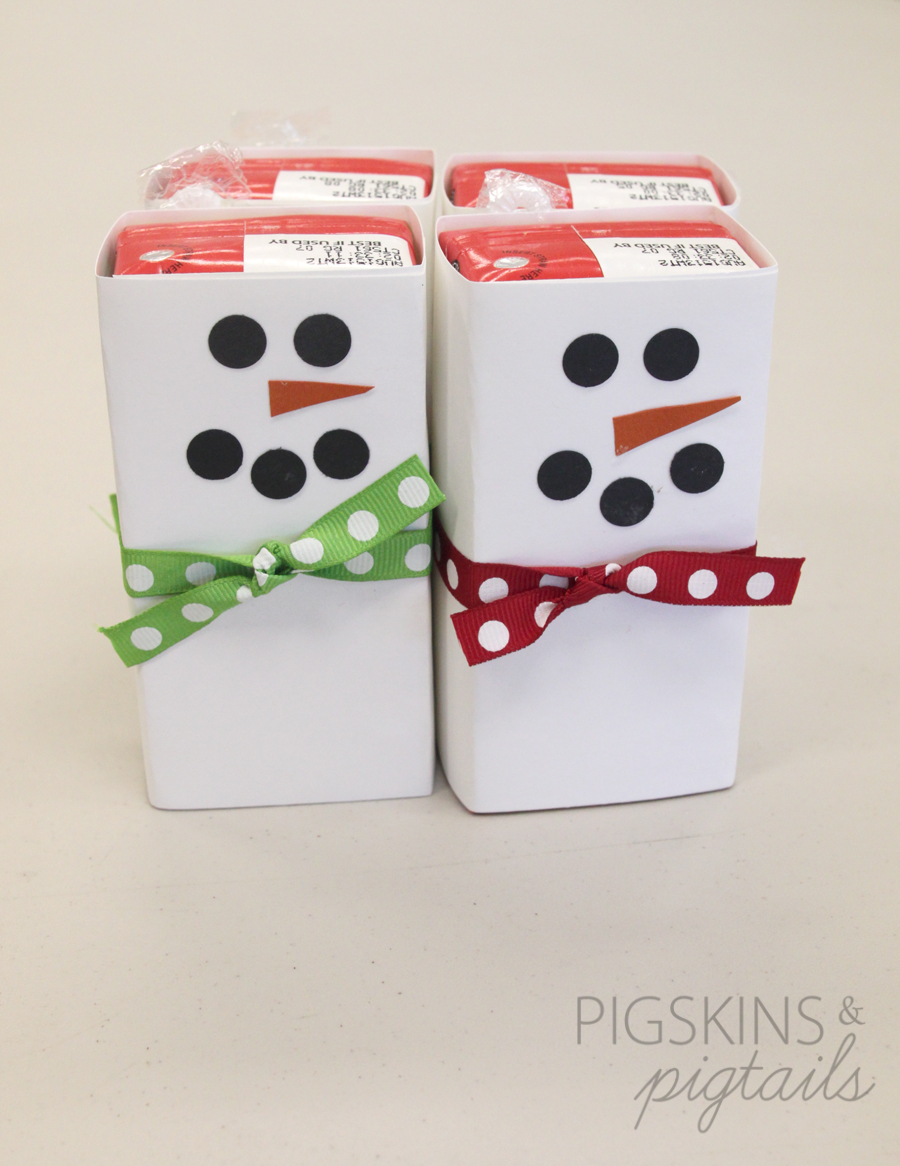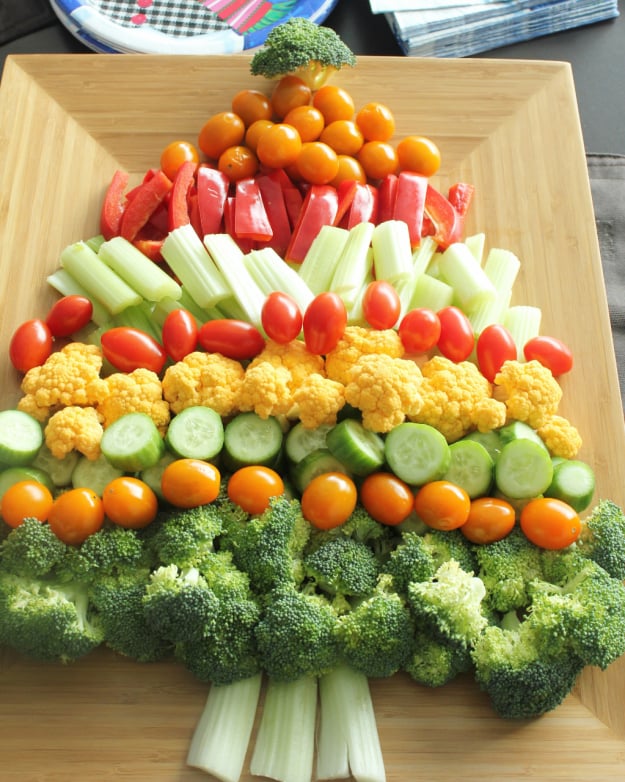 Vegetable Christmas Tree – The Best Thing I Ever Ate and Then Some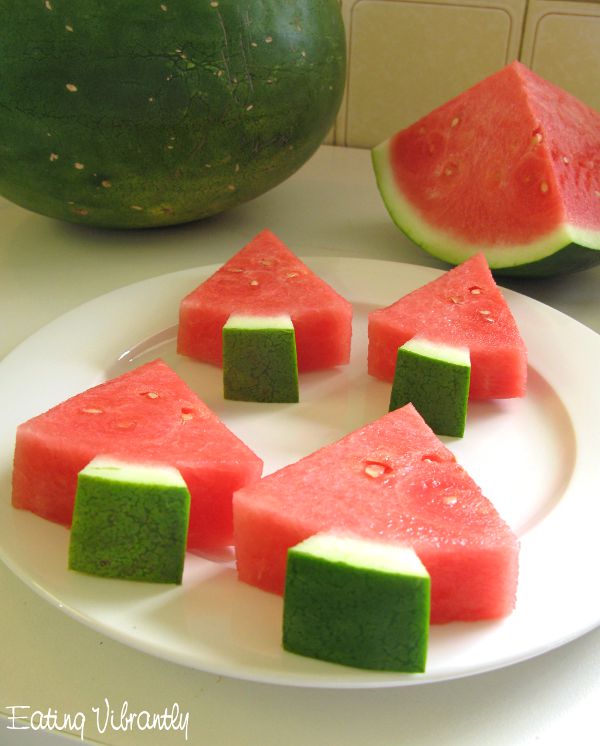 Watermelon Slice Christmas Trees – Eating Vibrantly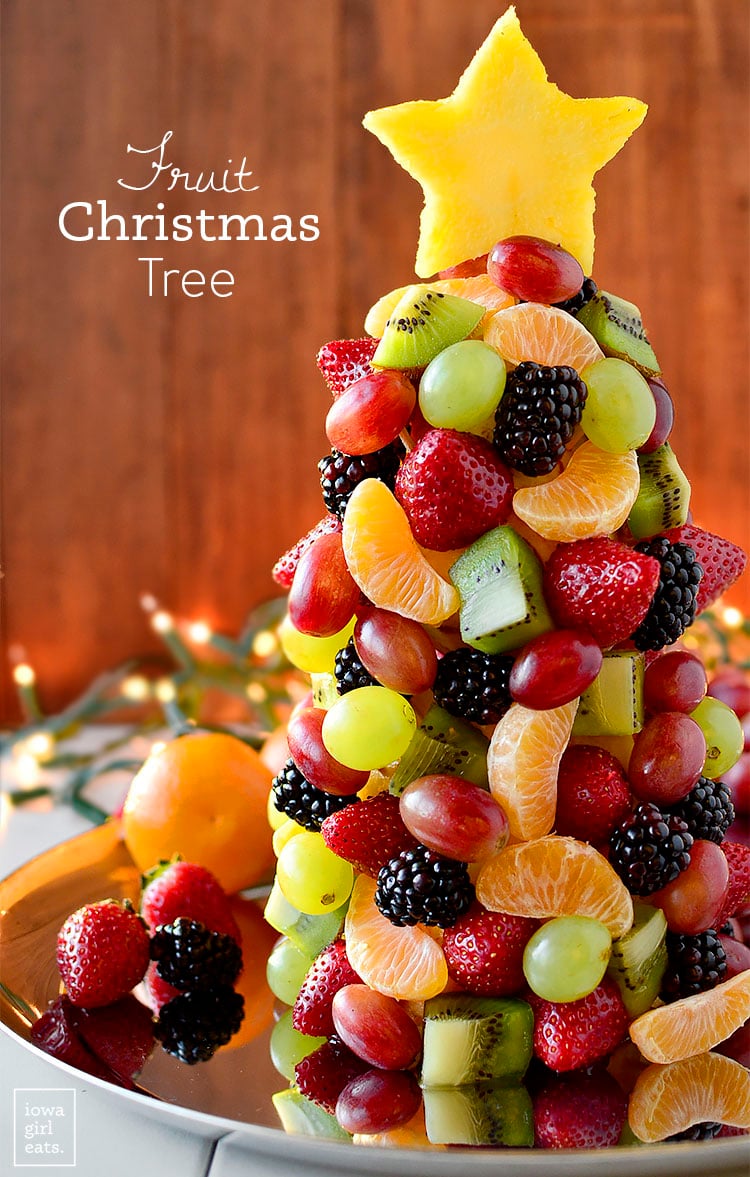 Fruit on a toothpick Christmas Tree – Iowa Girl Eats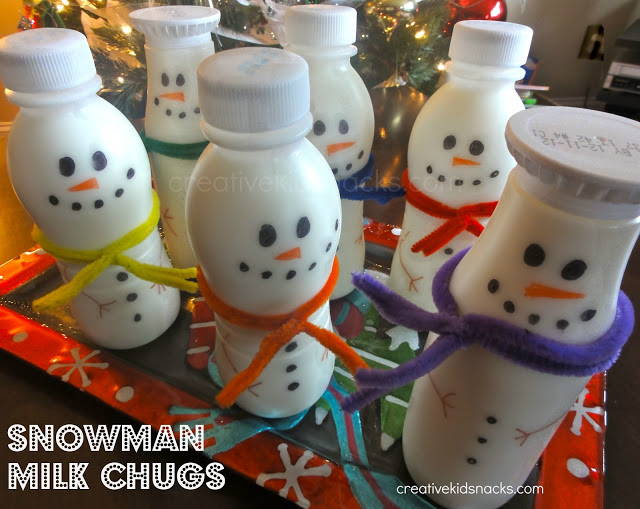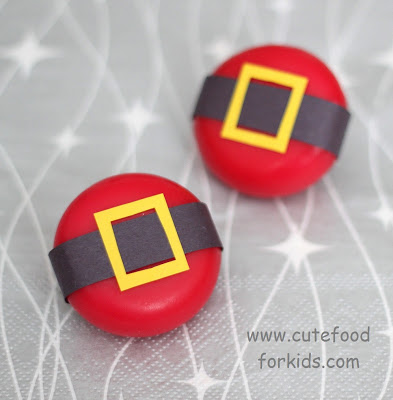 Santa Belly Cheese Snack – Cute Food For Kids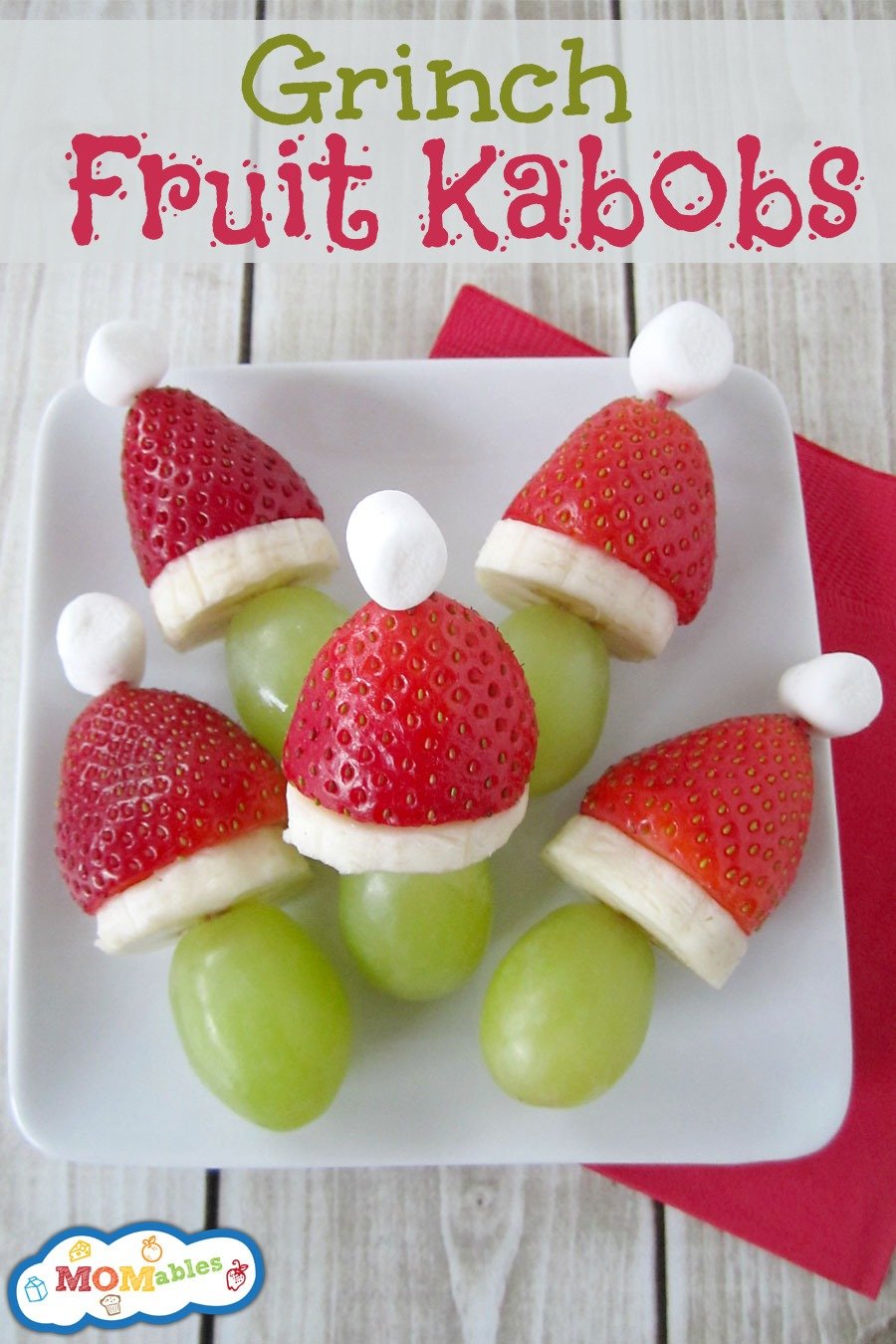 Grinch Fruit Kabobs – Momables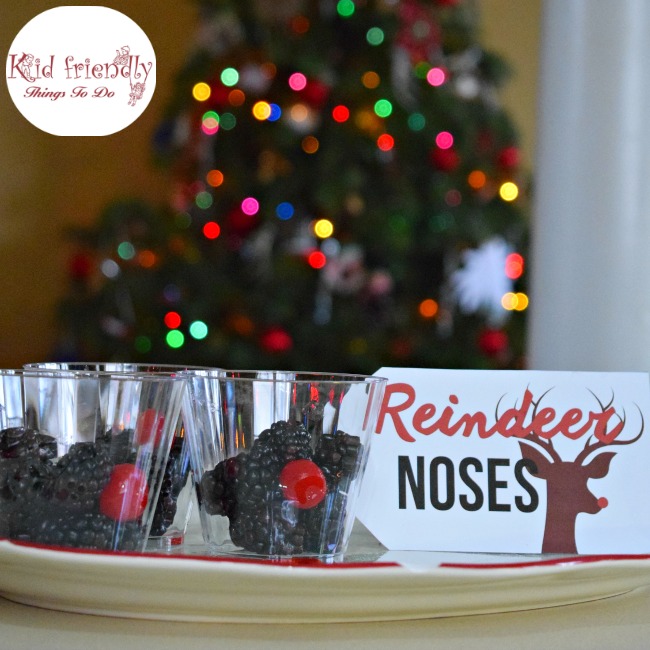 Reindeer Noses – Kid Friendly Things To Do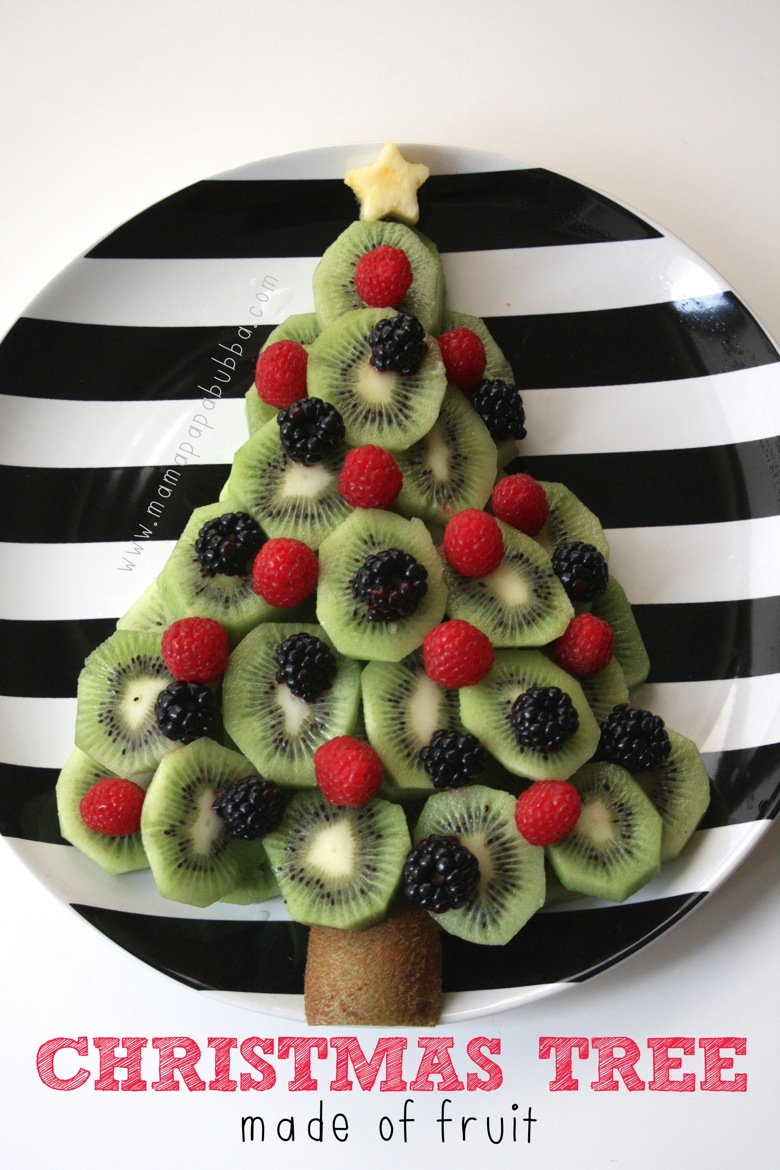 Kiwi Christmas Tree – Mama Papa Bubba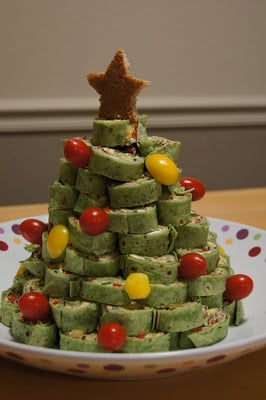 Pinwheel Christmas Tree – Taramisusies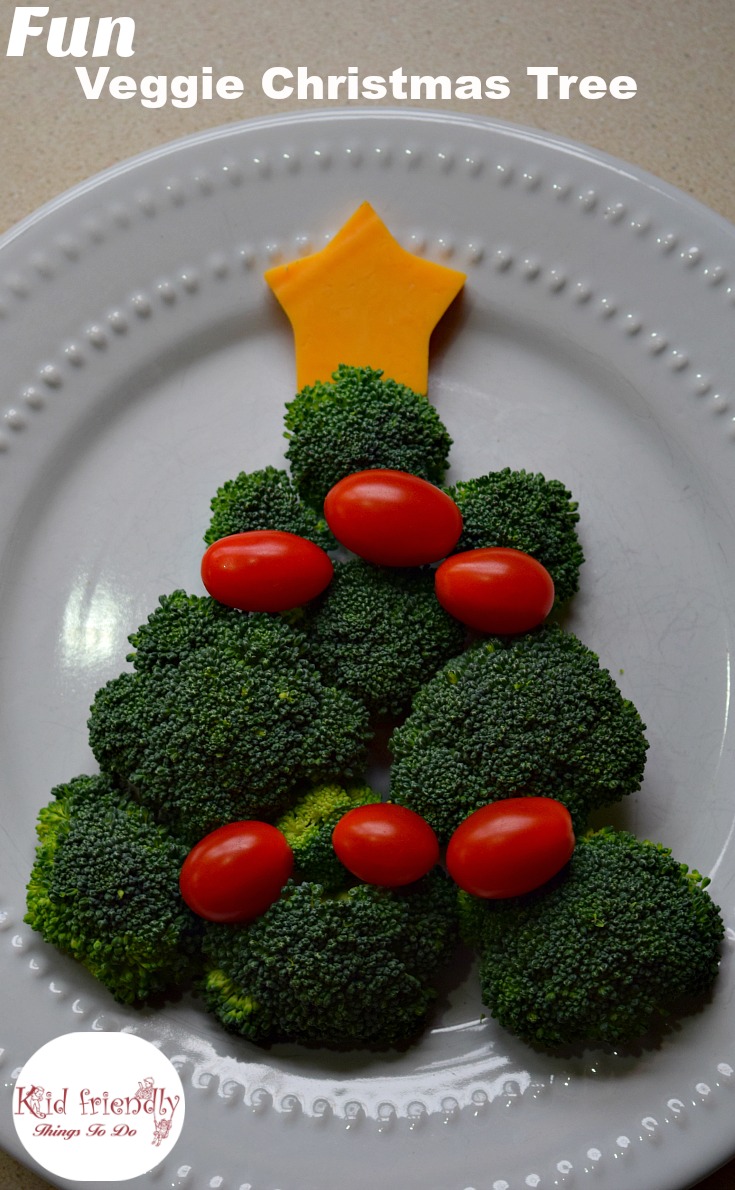 Here's a fun food and a craft. I gave each girl in my daughter's Girl Scout troop a baggie with the ingredients for their own tree. They got to make a broccoli tree and eat it! Fun stuff! Here's the link
Happy Holidays!
~Melissa – Kid Friendly Things To Do