This Ham and Mushroom Noodle Casserole is a great way to use leftover ham. It's such a easy and delicious casserole. I had to stop myself from going back for thirds! Here's the recipe:
You'll Need: Serves 4
1 can of Cream of Mushroom of soup
1 (4 0z.) can of sliced mushrooms – drained
1/2 cup of milk
2 cups of cubed ham
8 oz. of noodles egg noodles
1/2 cup of shredded Cheddar Cheese
Instructions: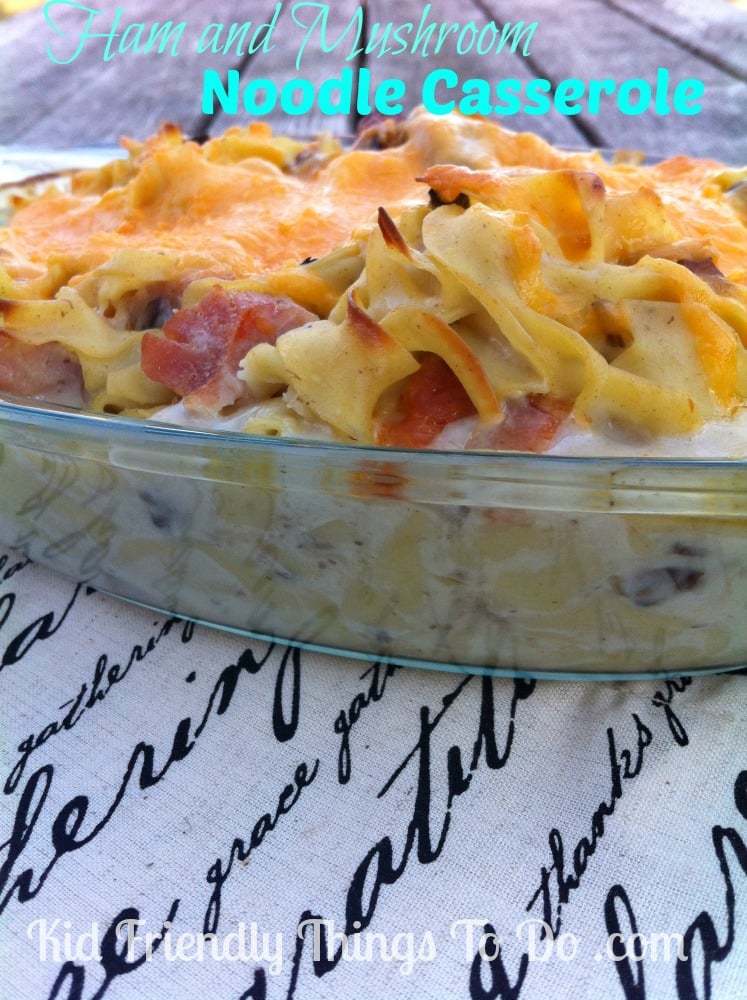 Preheat the oven to 350 degrees
Boil the noodles, and drain them
Mix the soup, milk, and mushrooms together in the bottom of a 1.5 quart pan (9×9) would be perfect for this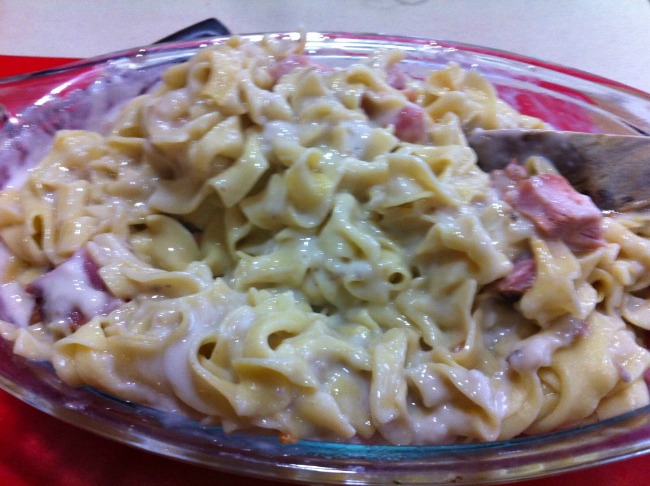 Gently fold in the noodles and ham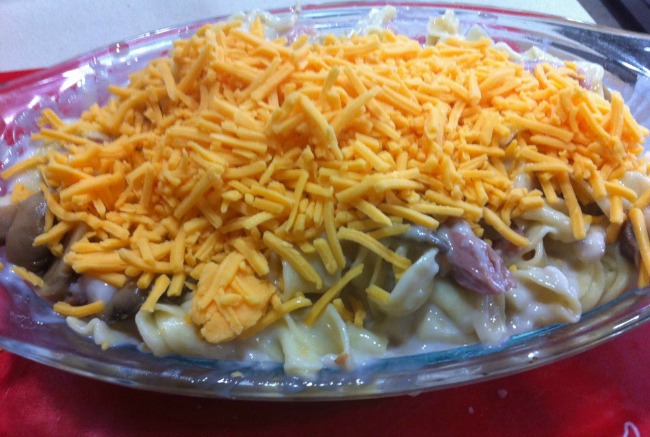 Sprinkle the top with cheese
Bake for 30 minutes
That's it! Wasn't that easy? Enjoy!
Here's the handy, dandy print out!
Ham and Mushroom Noodle Casserole
1

can of Cream of Mushroom of soup

1

can of sliced mushrooms – drained

1/2 cup

of milk

2 cups

of cubed ham

8 oz

. of noodles egg noodles

1/2 cup

of shredded Cheddar Cheese
Instructions
Preheat the oven to 350 degrees
Boil the noodles, and drain them
Mix the soup, milk, and mushrooms together in the bottom of a 1.5 quart pan (9×9) would be perfect for this
Gently fold in the noodles and ham
Sprinkle the top with cheese
Bake for 30 minutes