These Heart Shaped Chocolate Covered Strawberry Ladybugs are from a post that I did a few years back. I thought they would make a fun Valentine's Day treat, so I made them again. I took a million pictures, and I'd love to share them with you, today. Come on in, and I'll show you how you can make them for yourself.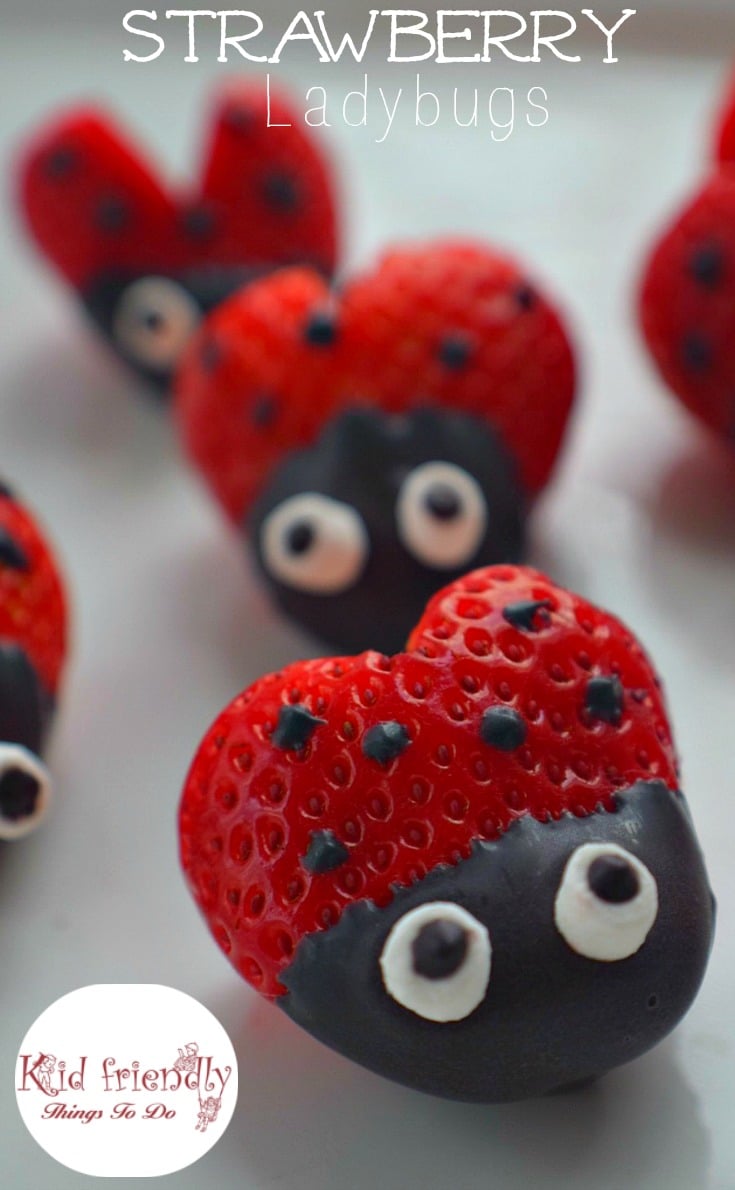 For these yummy and fun treats, you'll need:
16 oz. of Fresh Strawberries
About 4 oz. of black chocolate melts
Dehydrated marshmallows
Extra Stuff You'll Need:
(in no certain order)
Wax paper
A toothpick with a flat end on one side
Knife
Small microwaveable proof bowl
Paper towel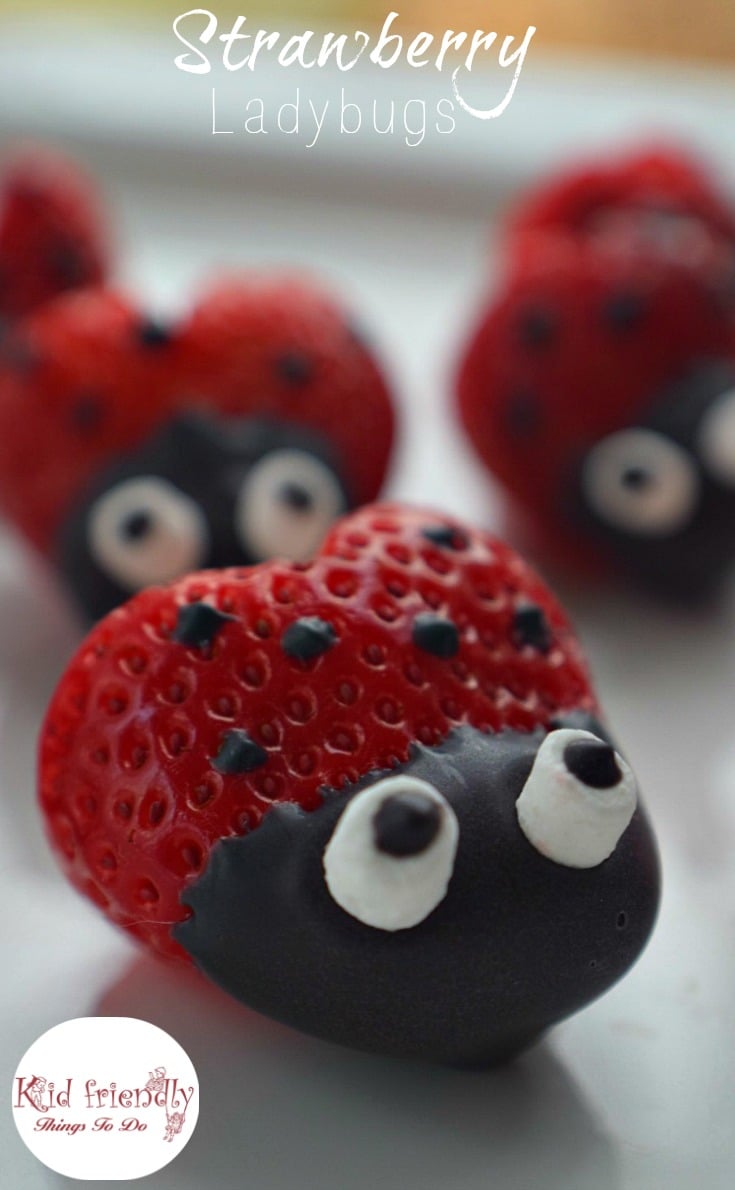 These are so simple to make. You can whip them up in a snap, and the kids can help with decorating!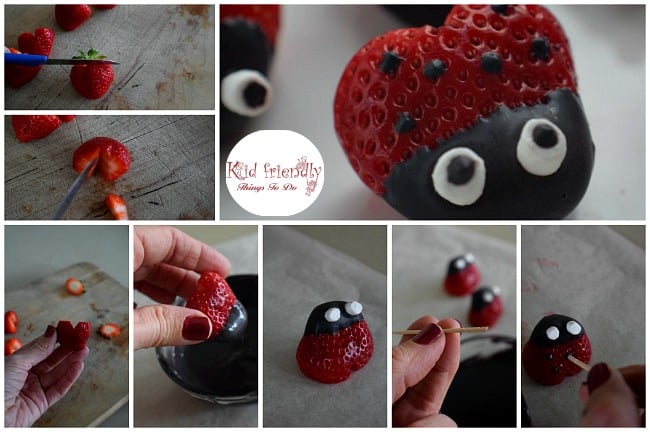 Are you ready? Here's a quick video to show you how I made these Valentine's Day Treats…
First off, rinse and dry your strawberries. Just dry them off with a paper towel
Then, cut the leaves off with a straight cut
Now, cut a V out of the straight end you just cut
You should have a cute little heart strawberry!
You could just stop there, because the heart strawberries are pretty cute by themselves…but then you'd miss all of the cuteness of the love bugs!
So, grab your wax paper and cut a piece off for your strawberries to sit on
Pour about 4 oz. of chocolate melts into a small microwaveable proof bowl. Pop it into the microwave for 1 minute, stir and (if needed) microwave it for 30 more seconds, stir until smooth
The chocolate sets up really fast, so You'll want to do this one at a time:
Dip the tips of the strawberries into the chocolate
I don't know why I decided to sit them on the cut end, but I just went with that. You can set them down flat. Whatever floats your boat
Before the chocolate dries, add 2 dehydrated marshmallows for the eyes
Repeat with all of your strawberries
Use the flat end of the toothpick to dip into the melted chocolate

With your chocolate covered toothpick, add little black dots to the marshmallow eyes and to the body of the ladybug strawberry. 🙂

That's it. Easy Peasy. These would also be cute for a Fairy Garden Party!
Happy Valentine's Day!
Here are my top Amazon Picks for this Heart Shaped Chocolate Covered Strawberry Ladybugs for a Fun Food Treat:
(affiliate links)
[box] [/box]
~Melissa – Kid Friendly Things To Do