These Bug-shaped Cookies are a fun treat for the kids. They are great for a bug-themed birthday party. The caterpillar could be a little treat for an Eric Carle – A Very Hungry Caterpillar celebration.
Bug Shaped Cookies
If you are looking for bug ideas for your party or activity, try some of my other ideas like: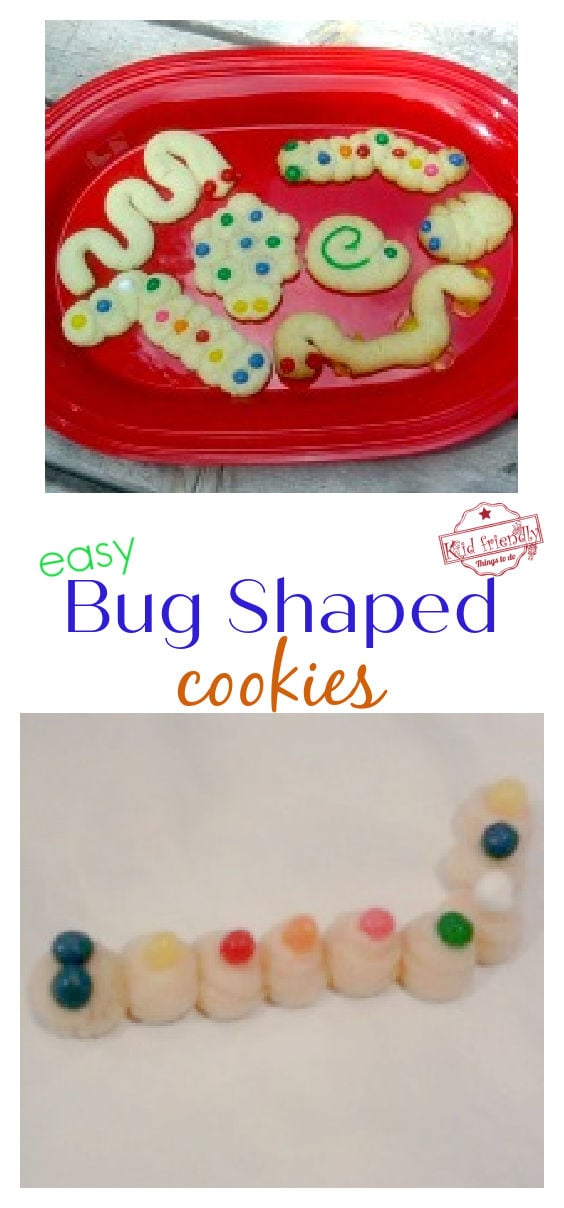 Are you ready to make these fun cookies? Let's make sure you have everything you need…
Ingredients:
sugar cookie dough – store-bought or your favorite sugar shaped cookie recipe
pastry bag
candy for decorating: sixlets, confetti sprinkles or non-perils
Instructions:
Use your favorite sugar cookie recipe, or buy dough at the store
Place the dough into a pastry bag
Use a pastry bag with NO tip to push out these fun shapes
Let the kids decorate them with candy eyeballs, colorful candy bodies, and tails
*decorating ideas and bug shape ideas below…
An electric eel and a snail. I left the eel in a little too long, and his yellow candy started to melt. But, it worked out for the best! The melted yellow candy really did look electrifying.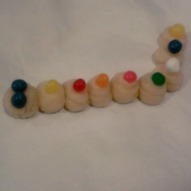 The very hungry caterpillar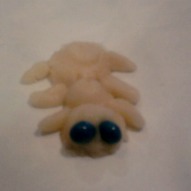 Our friendly ant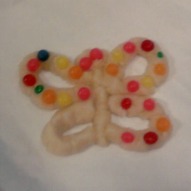 The butterfly that didn't make the display, because all of that heavy candy made her wing fall off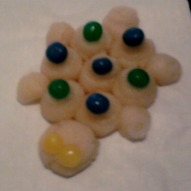 A turtle cookie. I found, that using green frosting to define his shell sections really helped in identifying what this is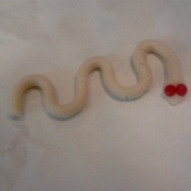 We had to throw in a slimy snake
~Melissa – KidFriendlyThingsToDo.Com –