Easy to Make Witch Hat Oreo Cookies for a Fun Kid Halloween Food Idea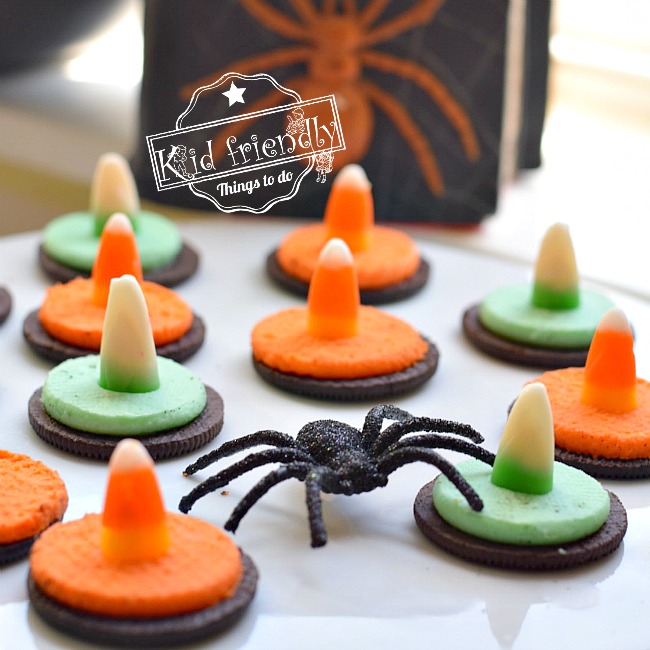 Posted by Melissa in Fun Food Crafts, Halloween, Holiday Fun Foods | 0 comments
You guys…I have the easiest Halloween Fun Food Idea to share with you, today! Can you tell that I get excited about the simple stuff? I know that sometimes it's fun to really dive into a complicated food craft, but most of the time the simple and quick ones win me over. Come on in and I'll share my "how to" on these Easy to Make Witch Hat Oreo Cookies for a Fun Kid Halloween Food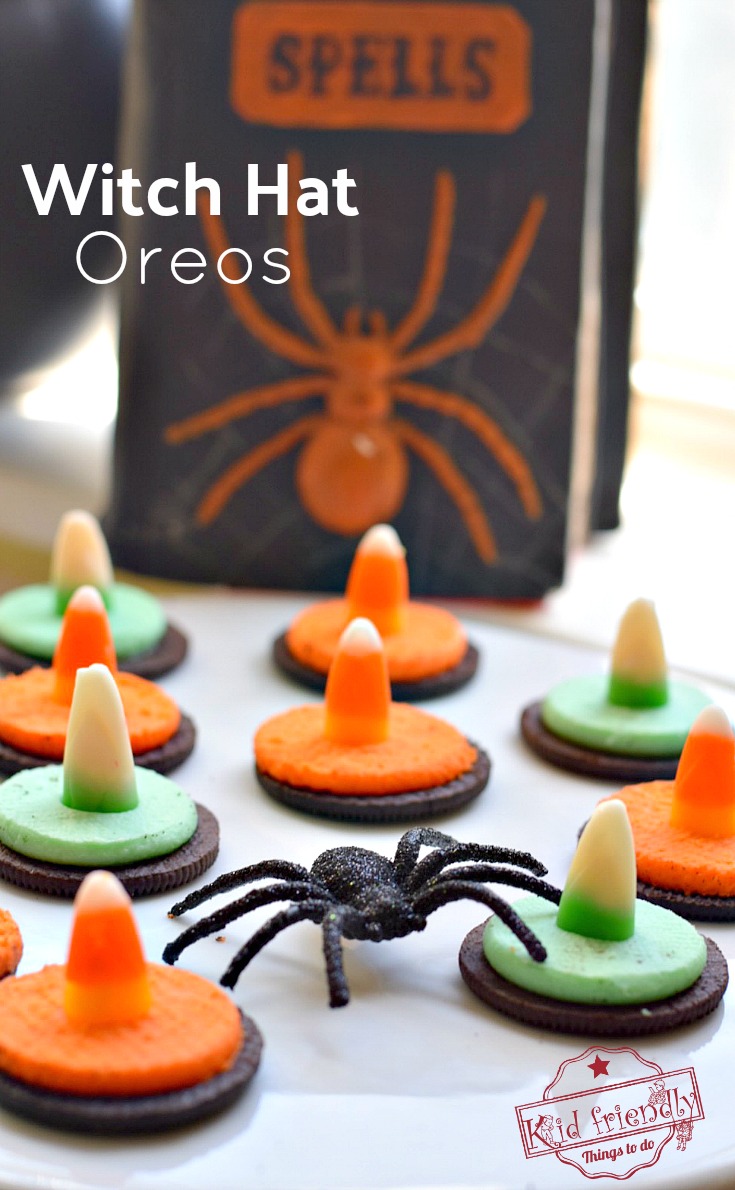 Here's What You'll Need for This Easy to Make Witch Hat Oreo Cookies for a Fun Kid Halloween Food Idea: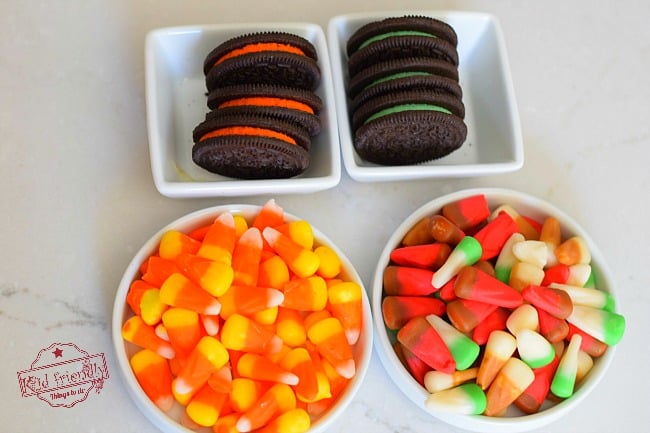 Halloween Orange filled Oreo Cookies
Mint Green filled Oreo Cookies
Traditional Candy Corns
Apple Mix Candy Corn

Instructions: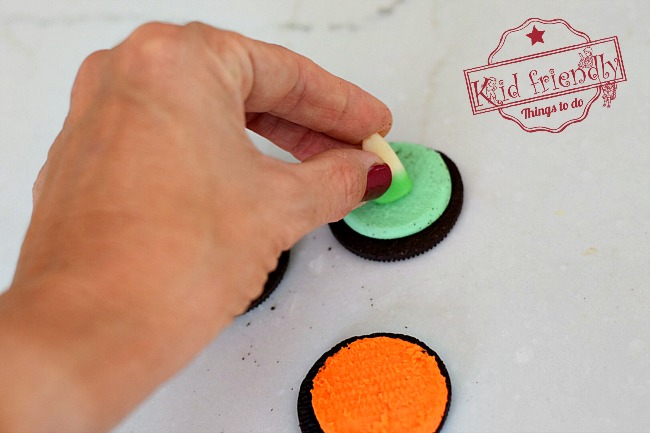 Twist the Oreo Cookies apart – use the tops for some other kind of fun food idea or crush them up as an ice cream topping
With the remaining cream filled half, place a candy corn in the center and push in to secure it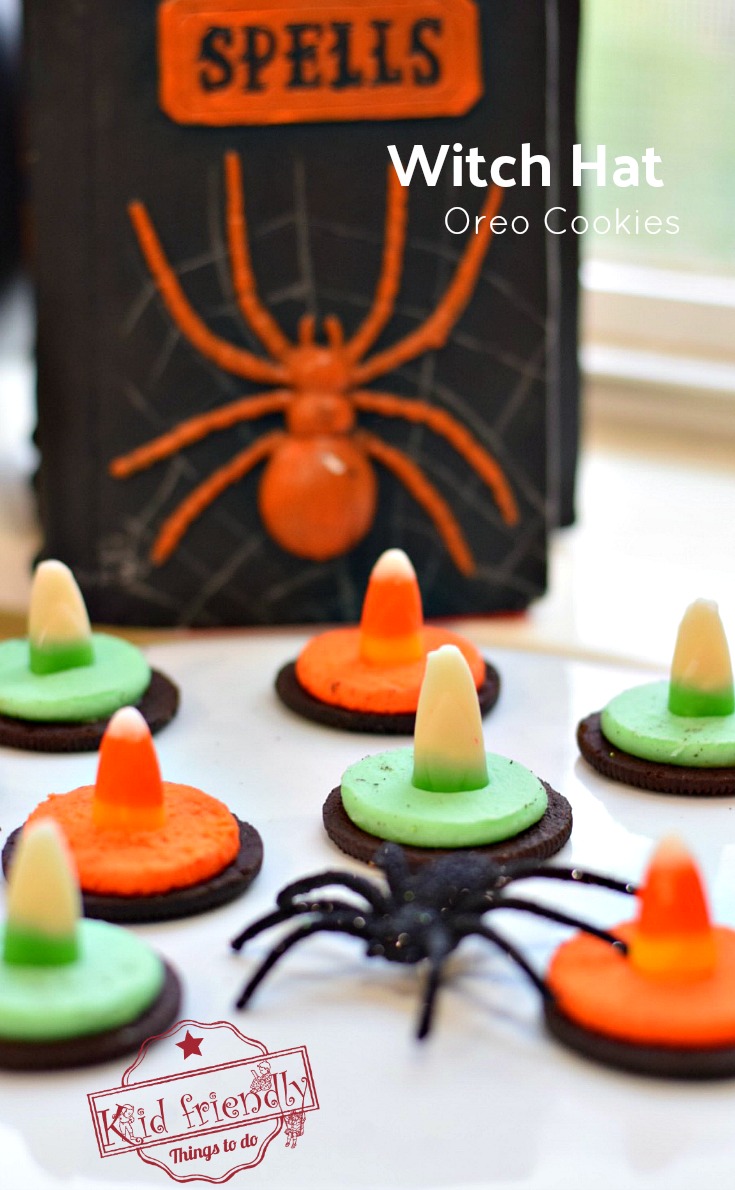 That's it! The kids love them and they are really cute, right?!
Happy Halloween!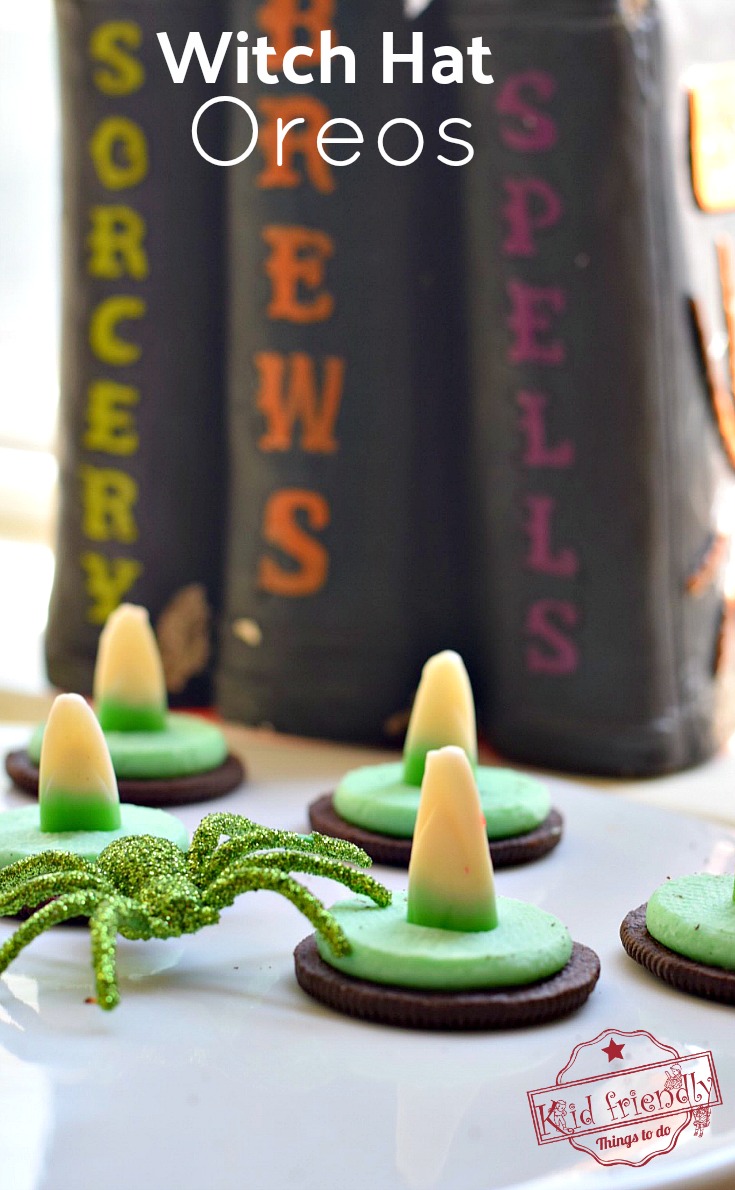 Here are my Top Amazon Picks for Easy to Make Witch Hat Oreo Cookies for a Fun Kid Halloween Food Idea
~Melissa – Kid Friendly Things To Do