Easy and Sweet Handprint Indian Corn Craft for Kids to Make

Posted by Melissa in Arts & Crafts, Fall | 0 comments
You all know that I love to keep things simple here on the blog. I know that none of us have time for the complicated stuff, and really – it's the simple things in life that are the sweetest! This sweet and simple Easy and Sweet Handprint Indian Corn Craft for Kids to Make is one of my favorites crafts that I've done with the kids. Handprint crafts always make me smile. Come on in and I'll share the "how to" on this simple Indian Corn Craft for Kids to Make…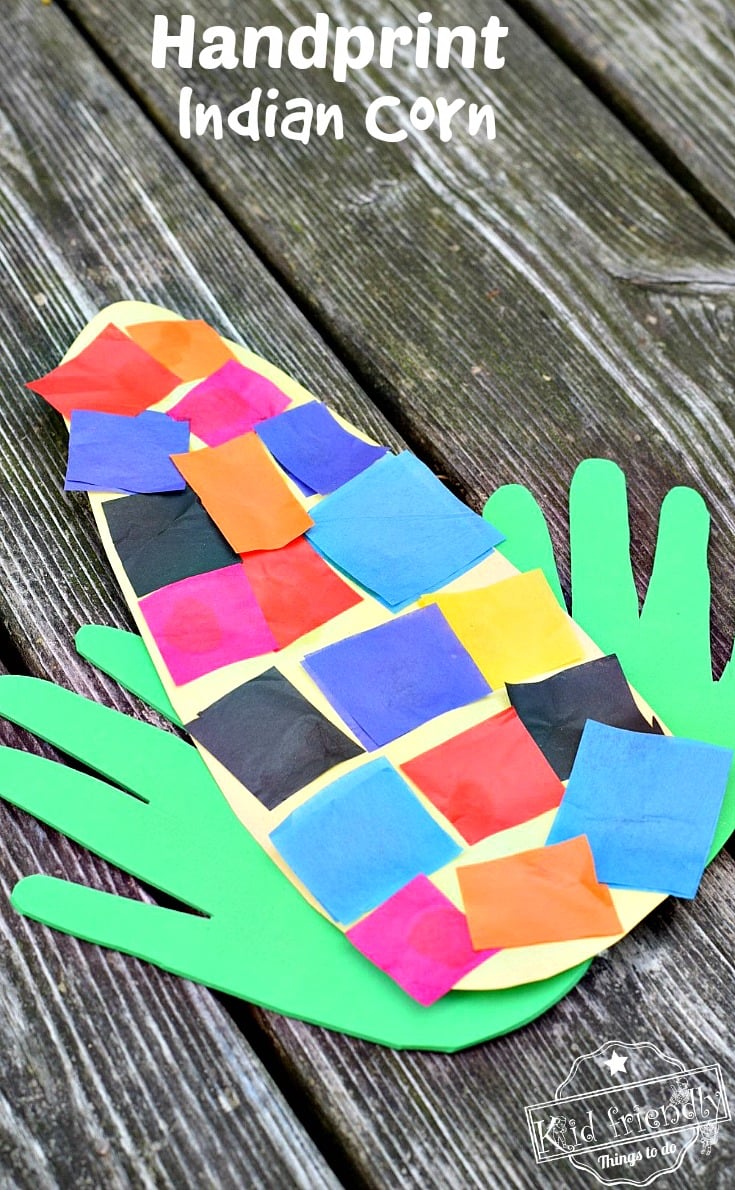 Cute, right?!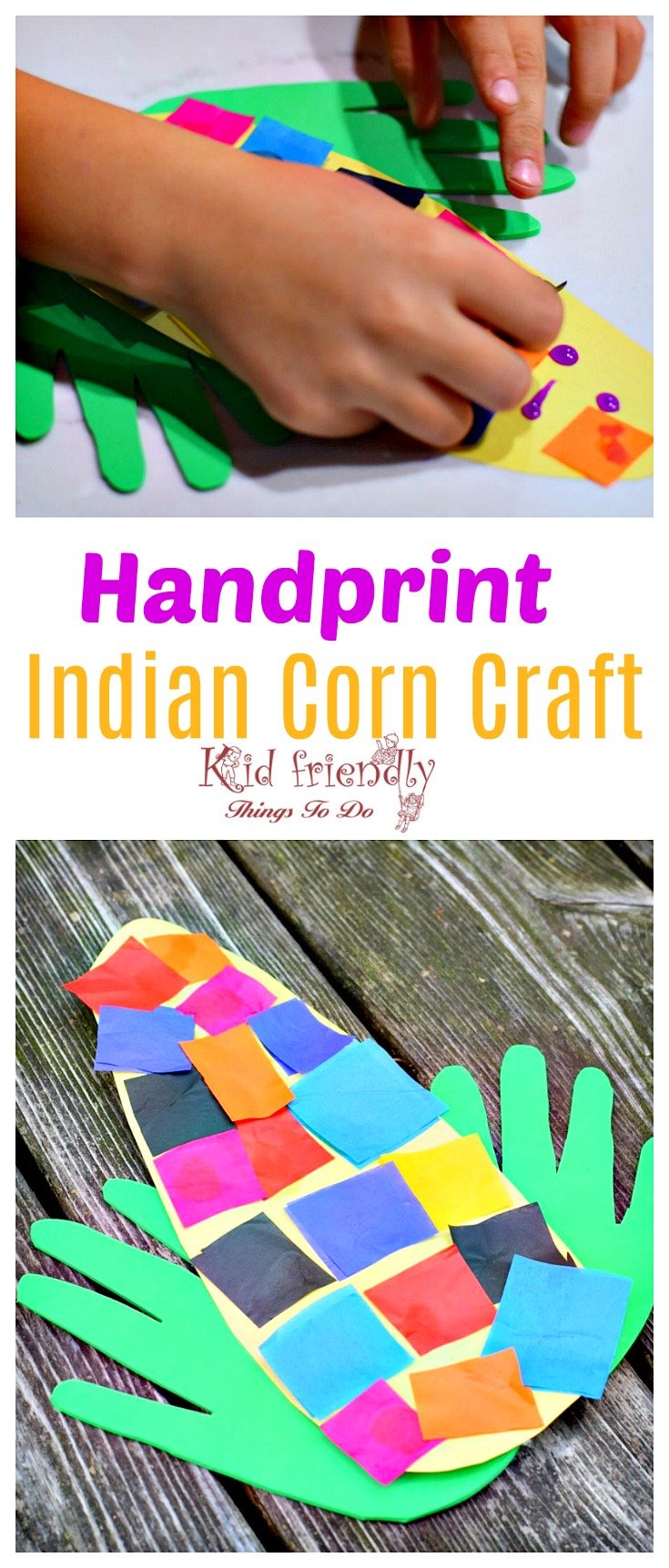 Here's What You'll Need to Make this Easy and Sweet Handprint Indian Corn Craft for Kids to Make –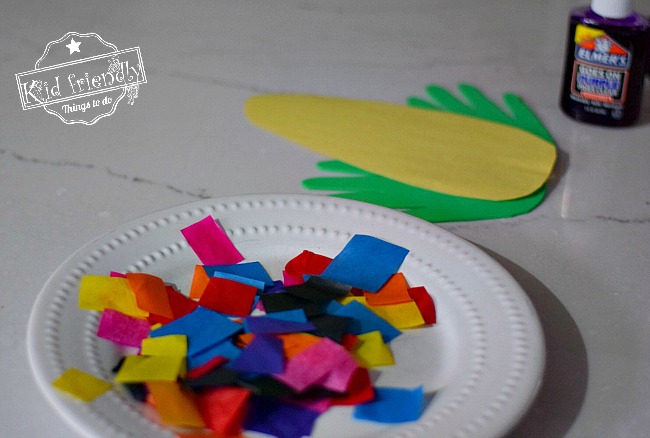 1 (9×12) green foam sheet
pen or pencil to trace with
yellow cardstock, construction paper, or yellow foam sheet
scissors
multiple colors of tissue paper cut into small 1 inch squares
Glue stick or school glue
Instructions: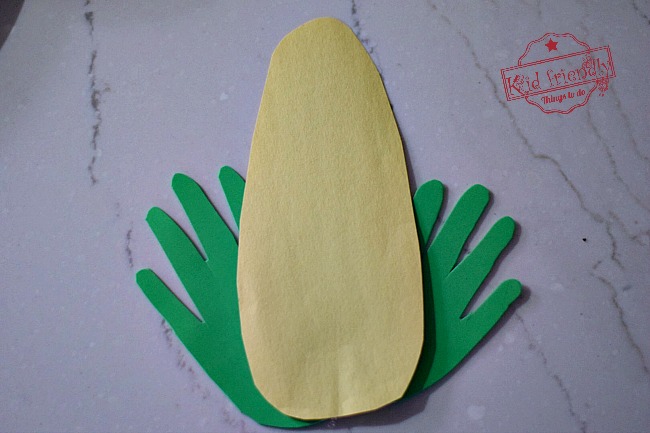 Cut out a shape from the yellow paper that resembles a corn cob – Mine is 9 inches long with the bottom about 4 inches wide and the top a little over 2 inches
Trace and cut out your child's handprints – criss cross them at the palms and glue them together
glue the corn cob onto the handprints
Let the kids add tissue paper squares to decorate the Indian Corn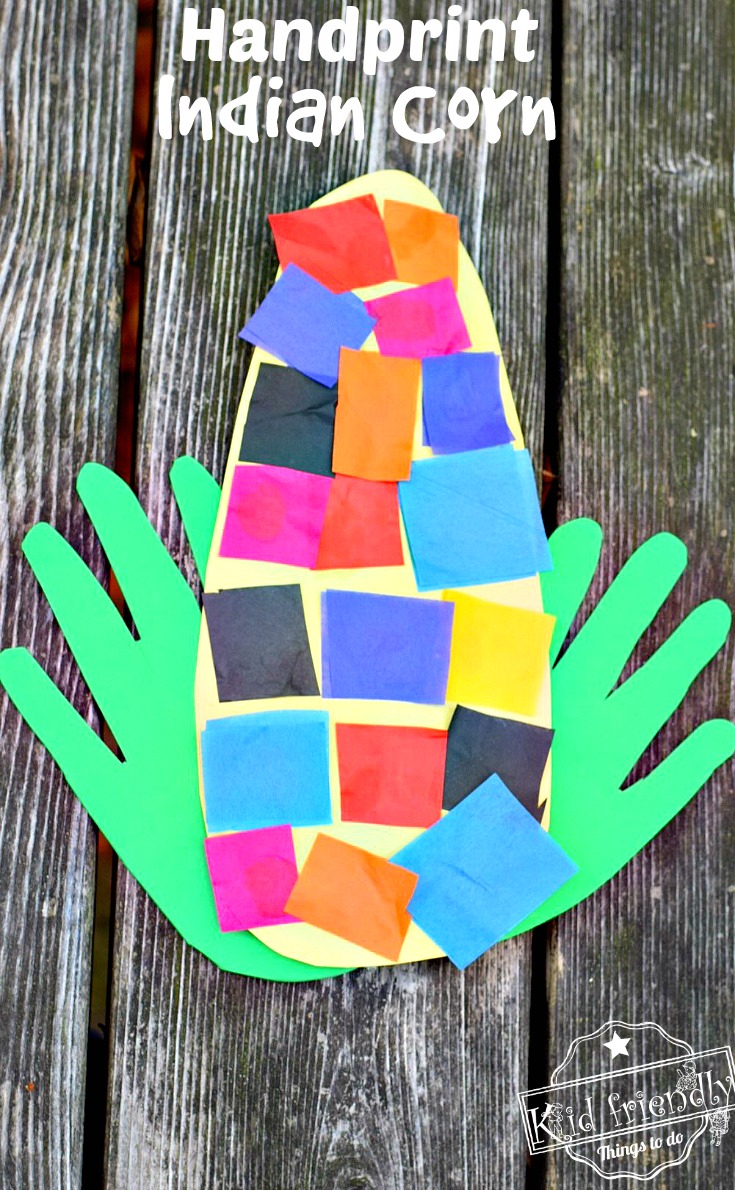 That's it! Isn't is sweet?
Happy Fall!
Here are my Top Picks from Amazon for this
~Melissa – Kid Friendly Things To Do