Easily Make Cinnamon Salt Dough Ornaments to fill the tree with cheer. Cinnamon Salt Dough is easy to make, requires only four ingredients and no baking. The perfect Christmas Craft to make with the kids.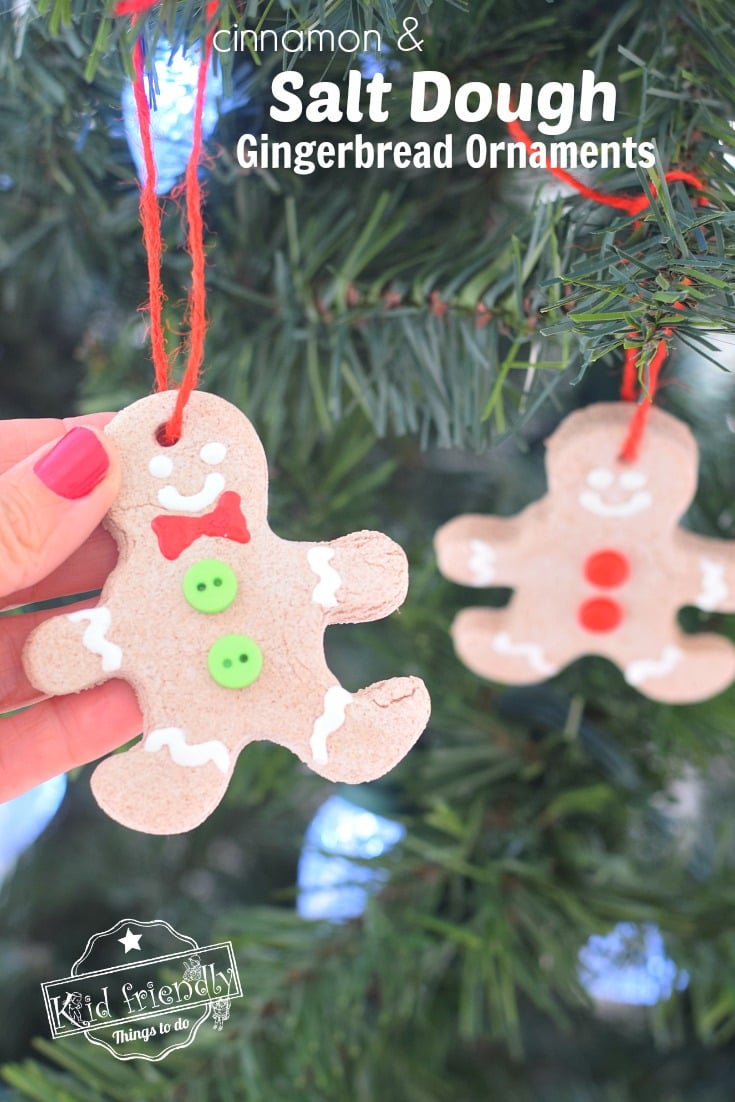 Gingerbread Cinnamon Salt Dough Ornament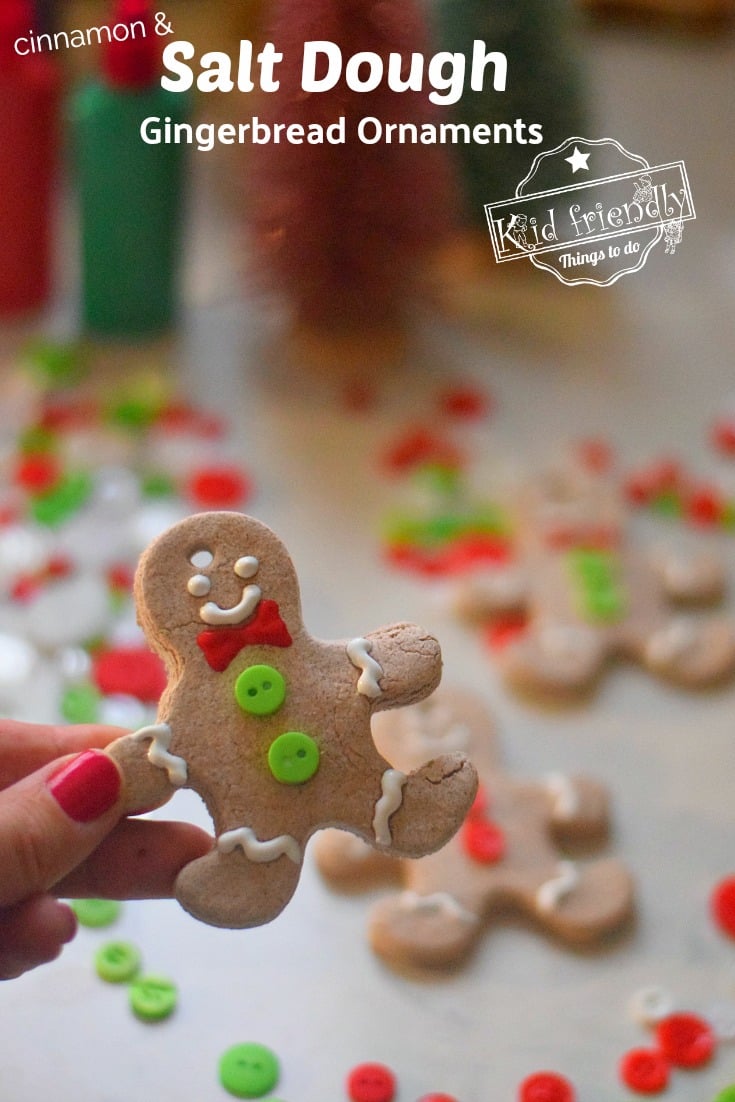 These gingerbread ornaments would make a great gift tag for holiday presents. You can also use the gingerbread boy or girl as ornaments for your Christmas Tree. What a great keepsake ornament for you and your family.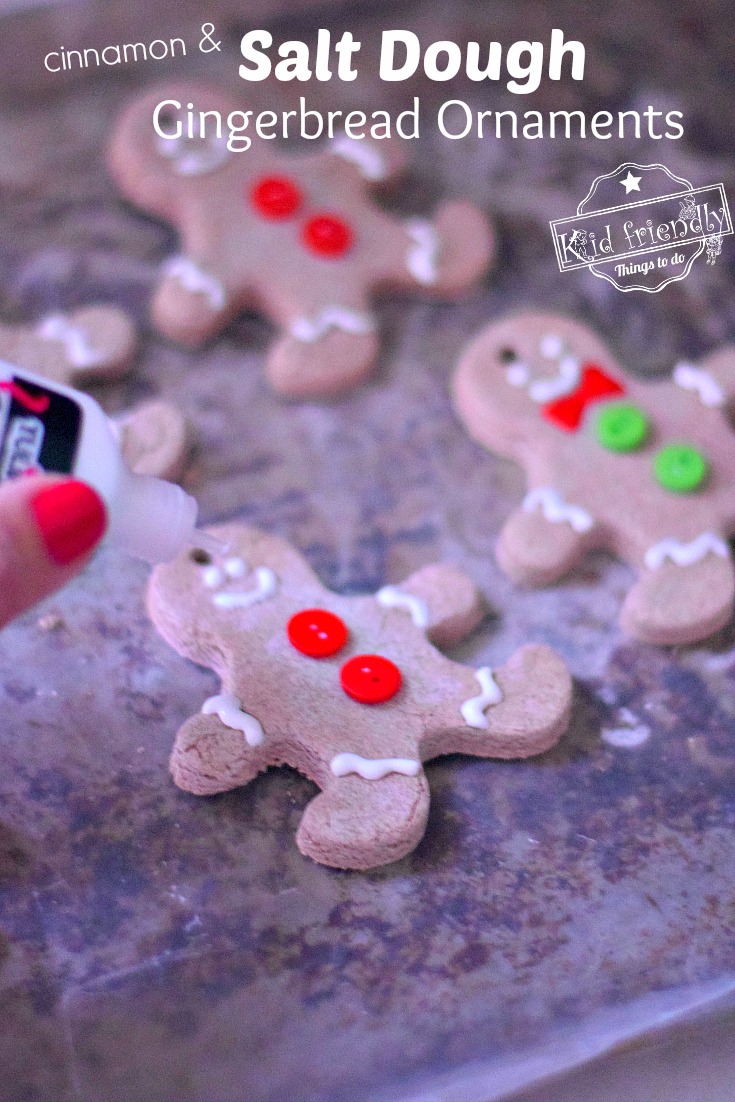 Easy to make and fun to decorate.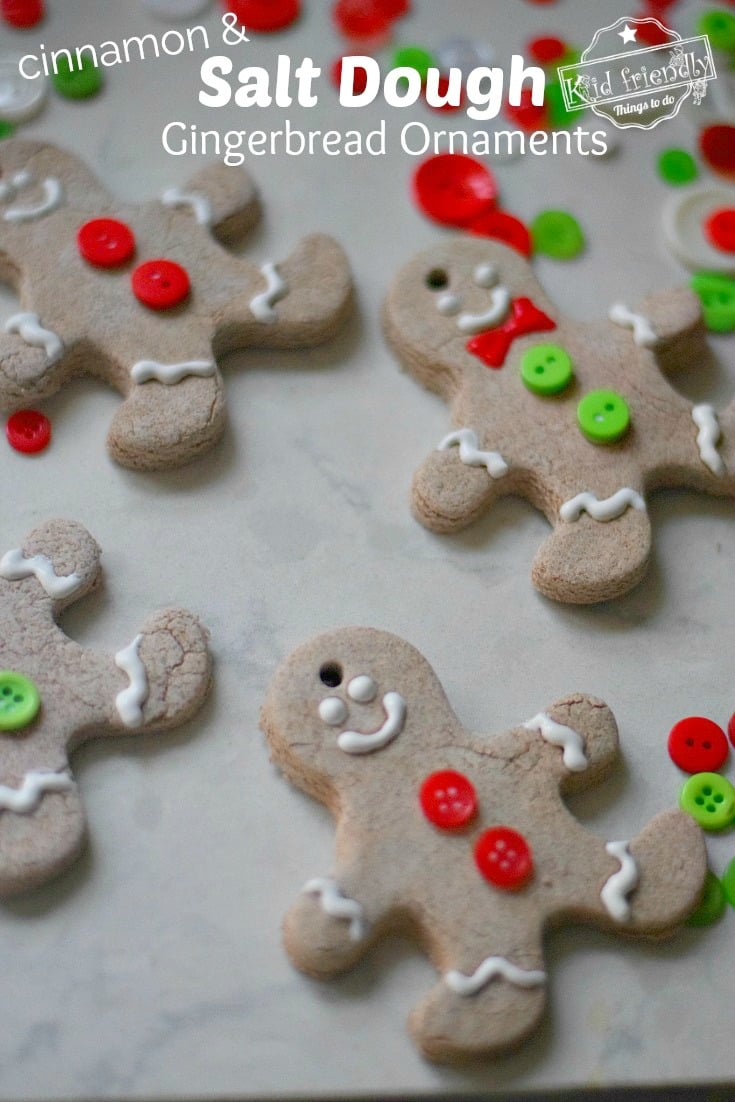 How Long will Salt Dough Ornaments Last?
If stored properly, salt dough ornaments will last a life time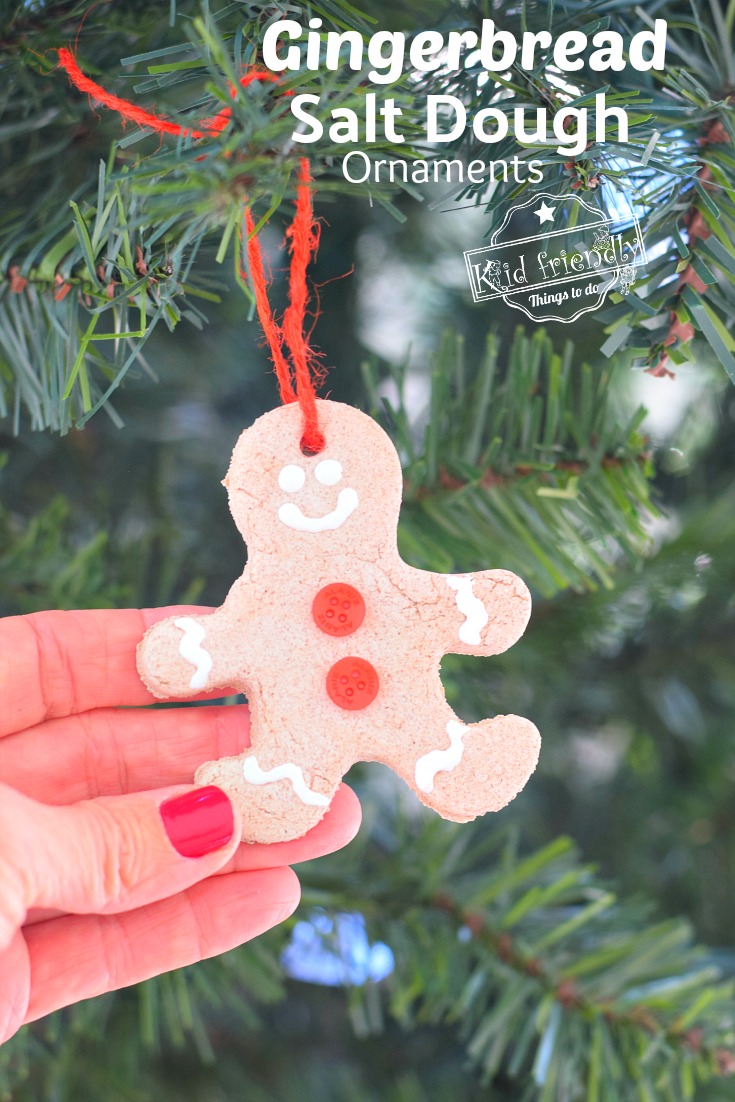 How Do You Make Salt Dough Ornaments Shiny?
Salt dough ornaments can be decorated with various mediums. Use glitter, paint, glue, and even sealant over your salt dough ornaments to give them a shiny appearance.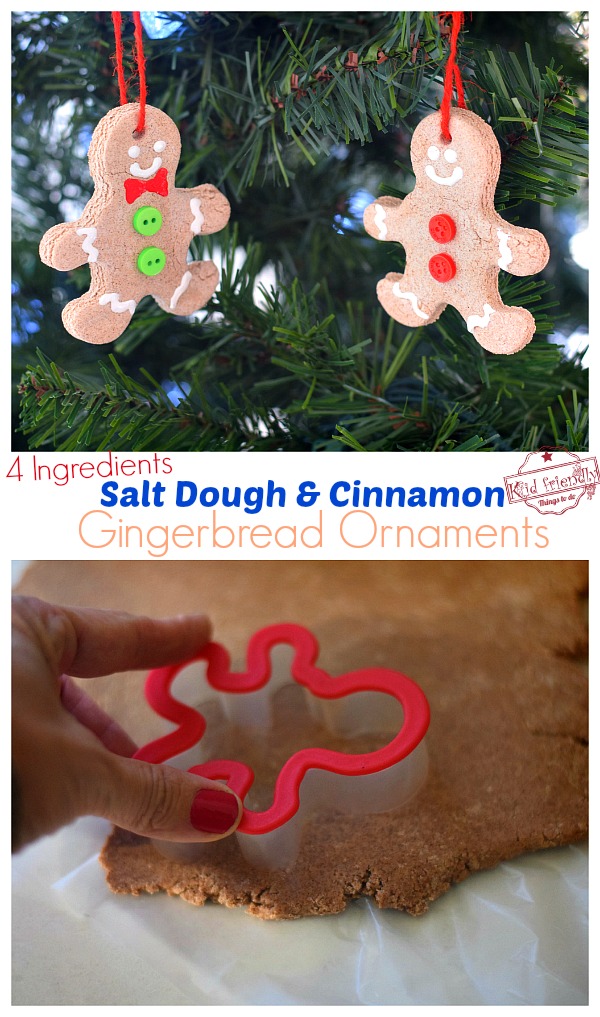 Tips and Tricks for making Gingerbread Cinnamon Salt Dough Ornaments –
If baking, use all purpose flour – not self rising. Otherwise, your dough may puff up
You can let the ornaments air dry by putting them on a tray at room temperature overnight, flipping them and allowing them to dry more on the other side
If you are short on time, you can also bake these ornaments to dry them out for decorating
Once dry, the ornaments will turn a lighter color than the dough was previously
Mix the dry ingredients before adding the water
Too deepen the color – add more cinnamon or food coloring
Are you looking for Christmas Ornaments to Make with the Kids? Try some of my other projects like:
Here's a step by step instruction on  how to make these wonderful keepsakes.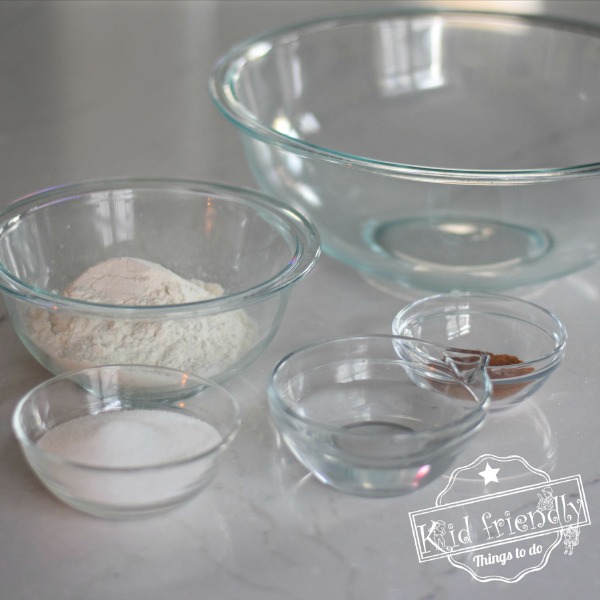 This is a NO COOK Dough, and it dries hard.
Here's what you'll need:
1 c. flour
1/4 cup, plus 2 Tablespoons of salt
1/4 cup, plus 2 Tablespoons of hot tap water
2 Tablespoons of cinnamon – or more to add a darker brown color, and wonderful scent
Food coloring is optional
*This recipe yielded 9 ornaments for our tree.
Decorating Supplies:
Puffy paint
Buttons
Optional – markers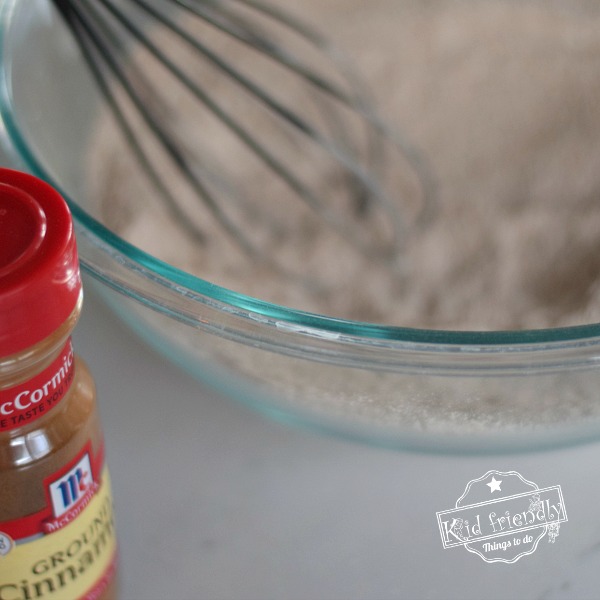 Instructions:
Combine flour, cinnamon and salt.
Add hot water, & food coloring if you want. (without food coloring, dough will turn a nice brown color with bits of cinnamon throughout).
Knead for 5 minutes on floured board
Now, to make your dough into ornaments for your tree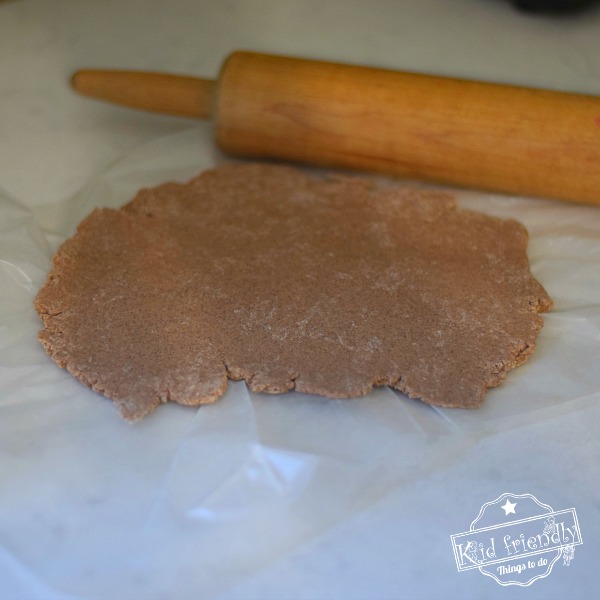 Here's what you'll need:
rolling pin
Gingerbread shaped cookie cutters
Straw
Instructions:
Roll out your dough, just like play dough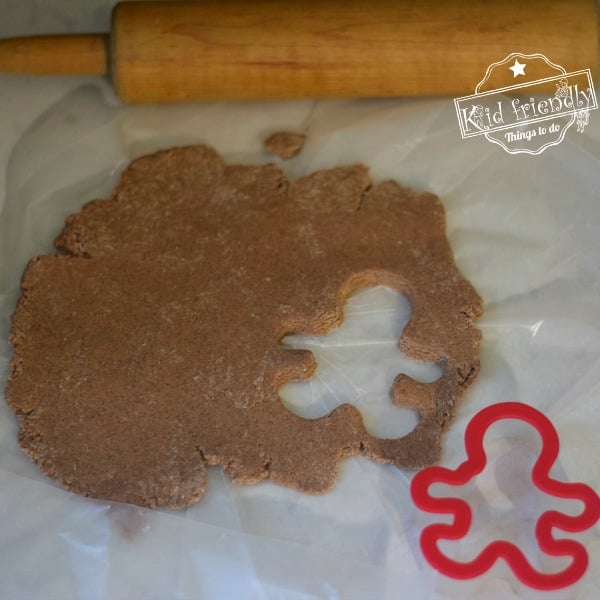 Use your cookie cutters to make shapes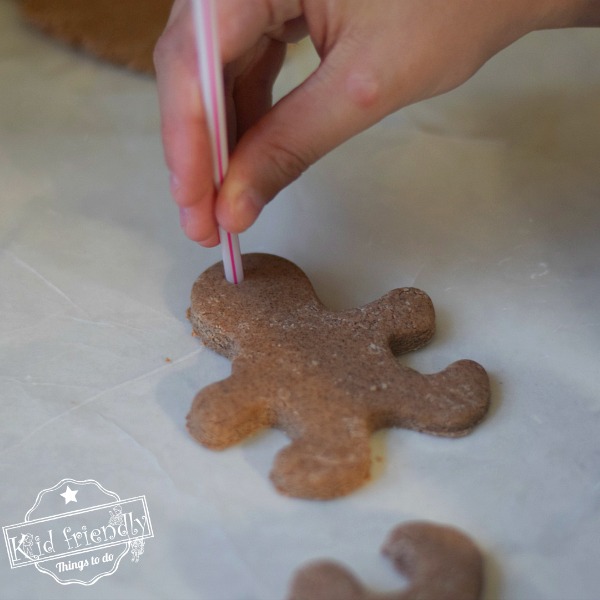 Once you have made your shapes, ***take the straw and make a hole for your ornament. Push the straw into the desired location
Some dough may be left in your straw. Just, tap it or squeeze it out before each ornament
 Drying your ornaments:
You can let them air dry for 1-5 days. To speed up the process, bake them on a cookie sheet at 200-degrees for 3 hours.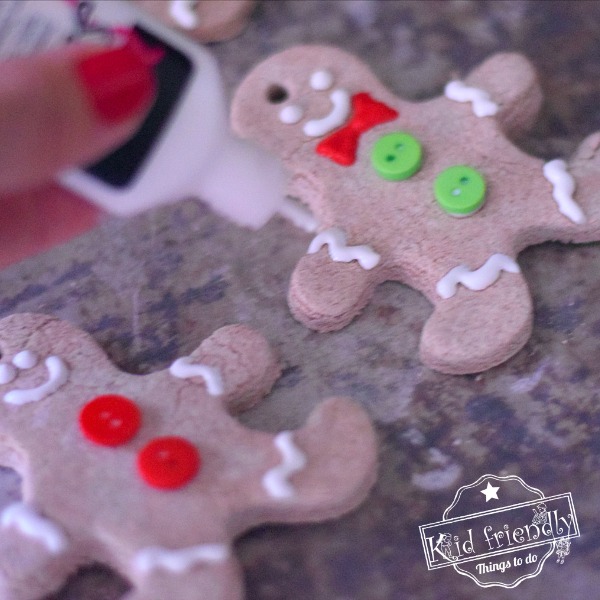 Decorating your ornaments:
Before you get started –  **Don't forget to put names on the back and the date for a keepsake
Help kids by giving them a picture of a gingerbread boy and girl for inspiration.
Let kids use the puffy paint to create their own gingerbread boy or girl
**Room Parents – Classroom Party Idea
These would make a great gift for kids to take home to loved ones! Just make the shapes at home, and bring things to decorate them for the party! Let the kids add their special touches, and don't forget name and date.
~Melissa
KidFriendlyThingsToDo.Com