Are you looking for a fun Easter Game for Adults, Kids and even the Teens to play? It's not the easiest holiday to find games for the whole family. I've gotcha' covered with this fun game. If you can crawl across the floor, you can play this fun Easter Game! Come on in and I'll share this easy game to play this Easter or Just for Fun…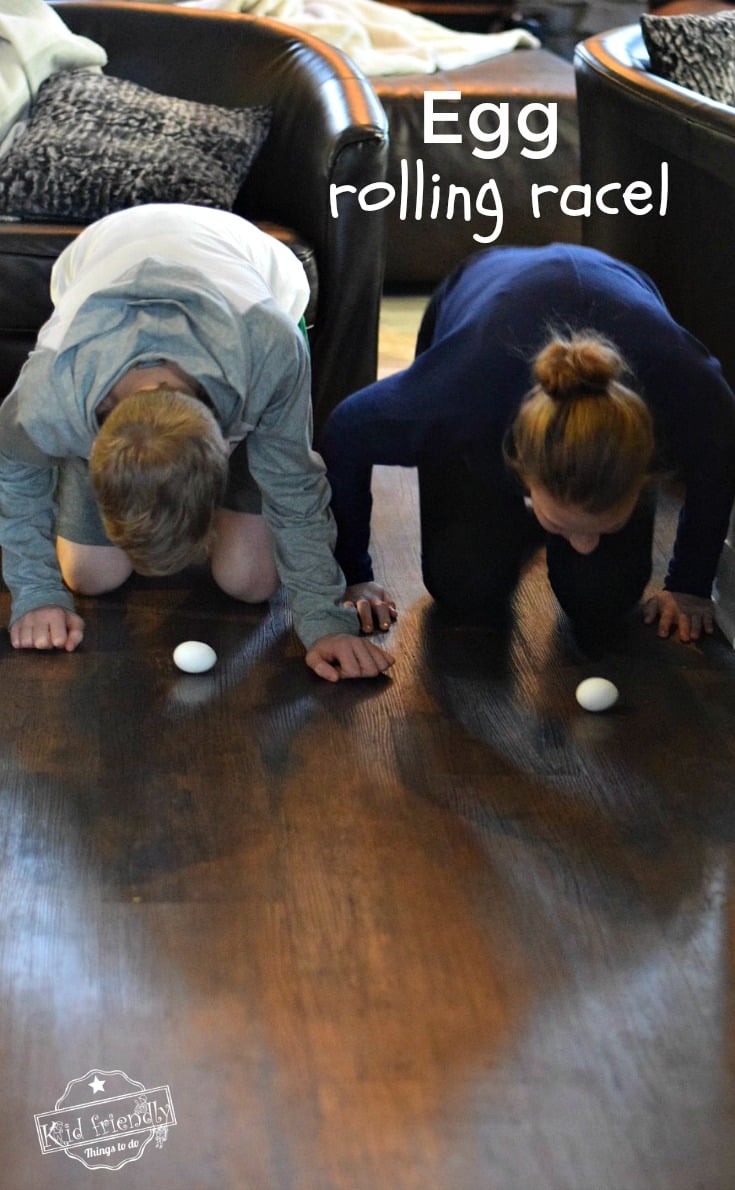 Doesn't this look like a hoot?! We had a lot of fun trying to keep the egg in a somewhat straight line with our noses.

As you can see, the egg has a tendency to get off track.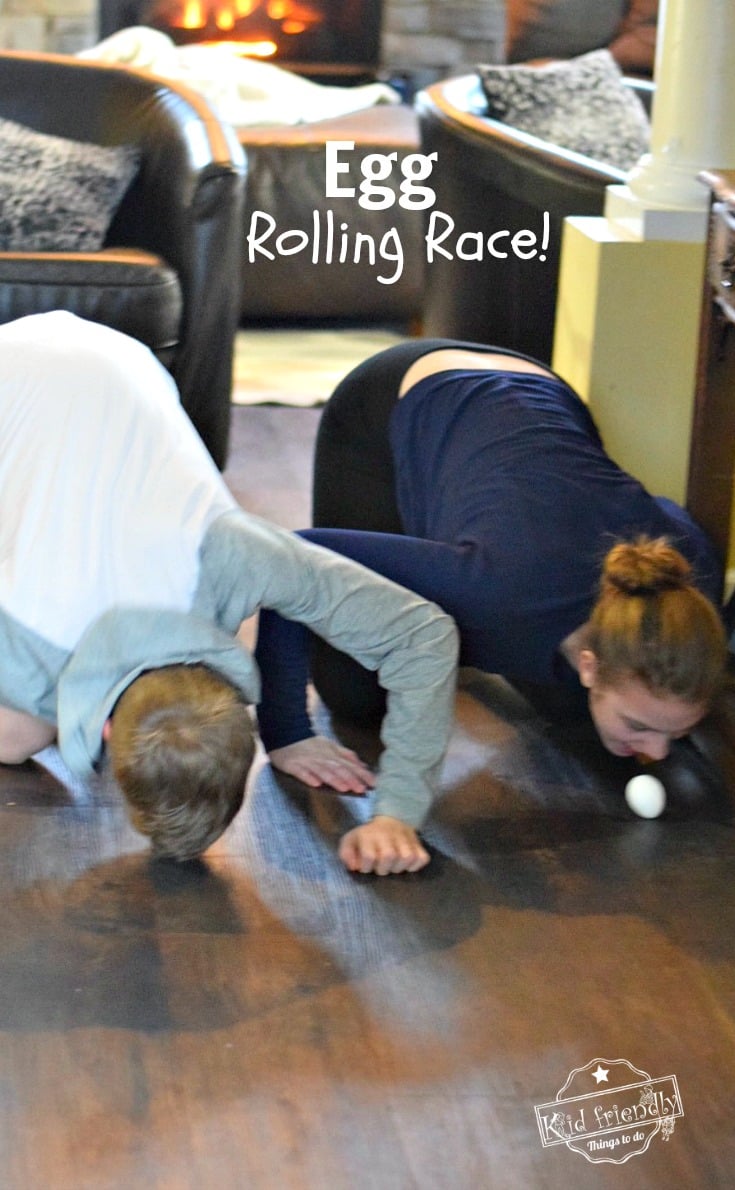 This would make a great Minute To Win It Game – just time it! The first to cross the line (with an uncracked egg) still wins that round.
Here's What You'll Need for this Easy Easter Game for Adults, Kids, and Teens – the whole family, really…
Boiled eggs (1 per team) – to make it really festive, dye them!
*I'd have a few extra on hand – just in case one cracks
A large and hard surface to roll the eggs across – you can play this inside or take it outside to the yard
Instructions for this Egg Rolling Game – An Easter Game for Adults, Kids, and Teens…
Mark a starting line and a finish line
Give players a boiled egg and have them set their eggs down on the starting line, and get on their hands and knees behind the egg
When you yell go, players should race to roll the egg across the finish without cracking it – using ONLY THEIR NOSES!
So fun and so super easy, right?!
Are you looking for more fun games to play with your family, or at a School Party? I make it a point to publish game ideas often.  Here are some more ideas…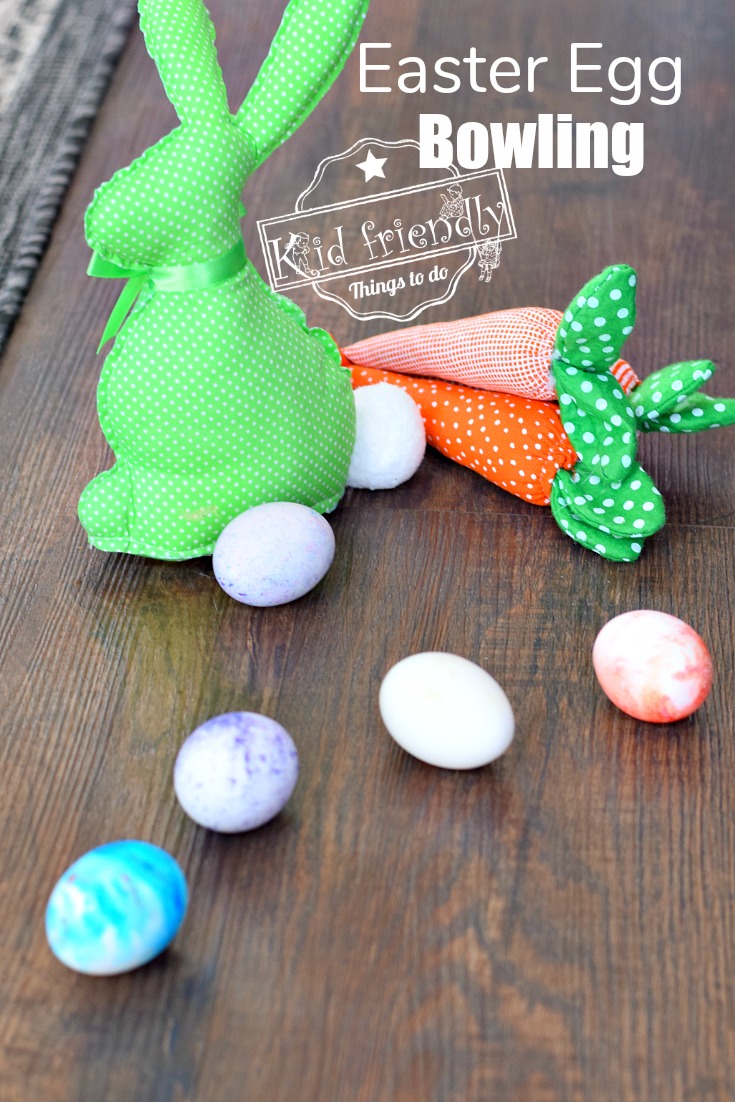 Easter Egg Bowling Game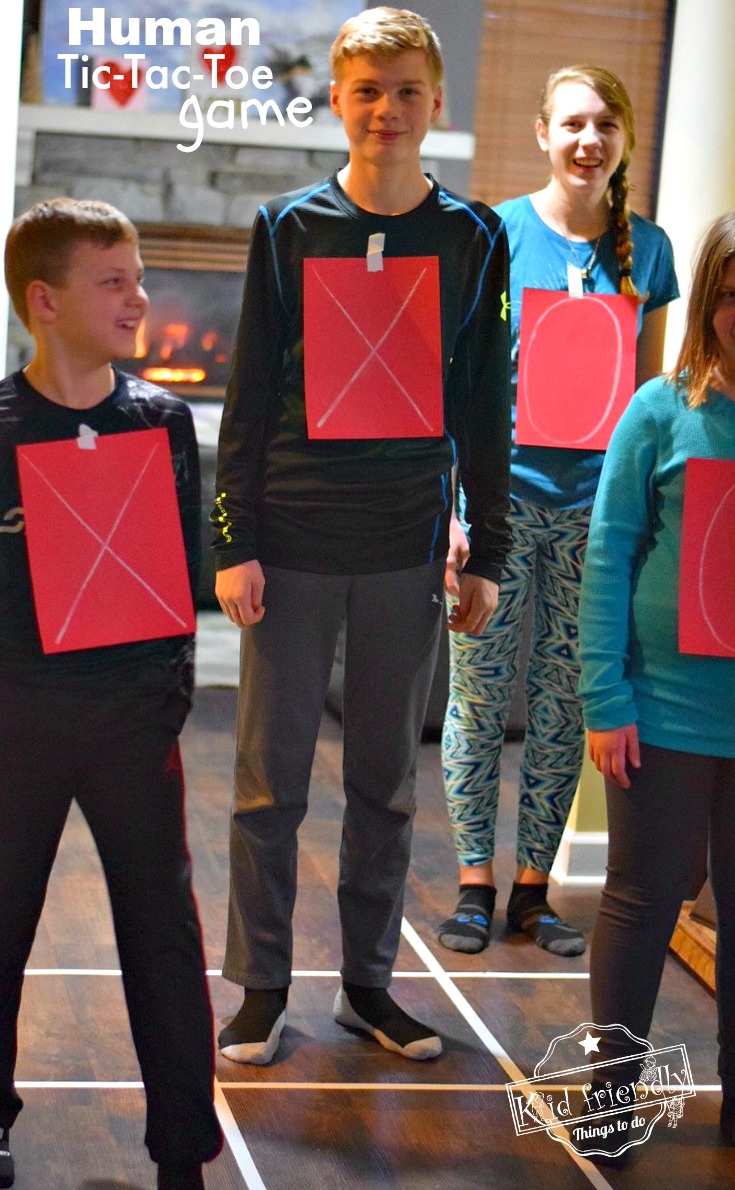 This Human Tic-Tac-Toe Game is great for a large group – Find it Here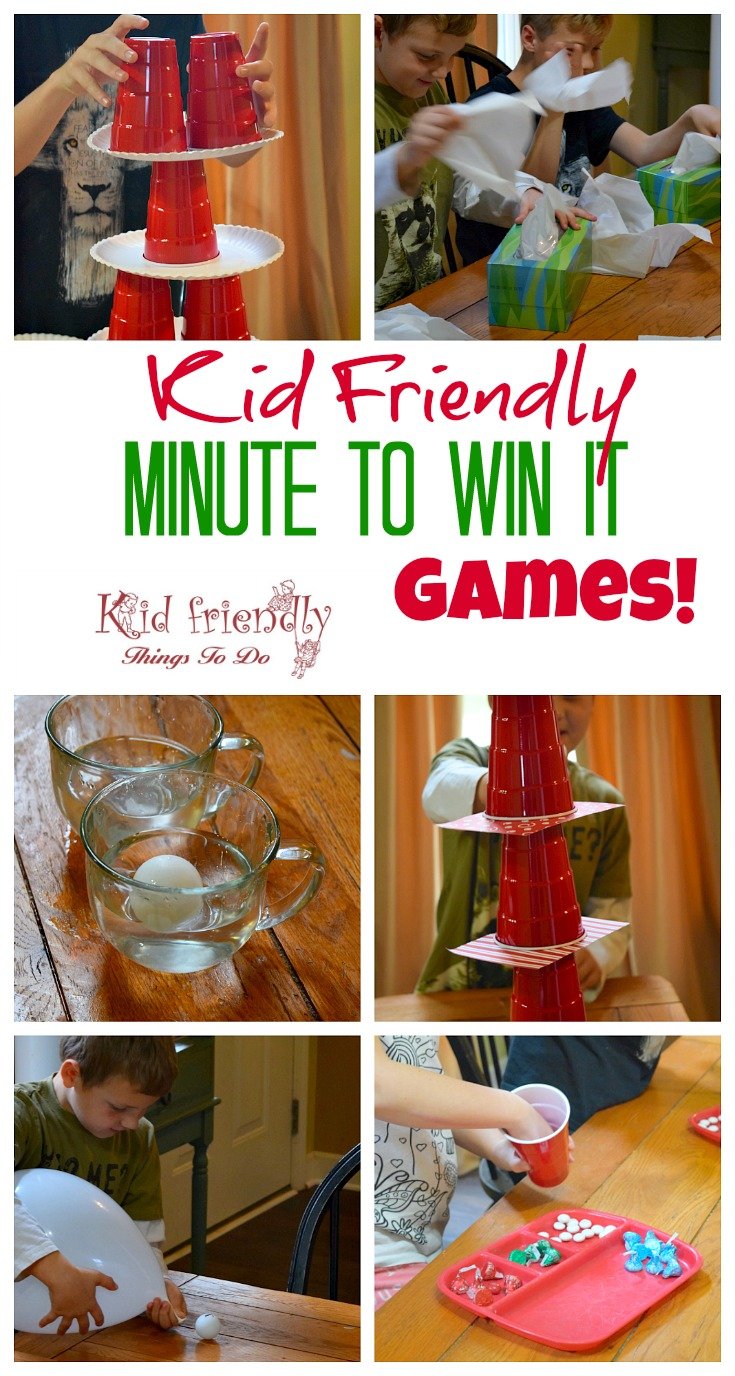 These Minute To Win It Games are hilarious – Click here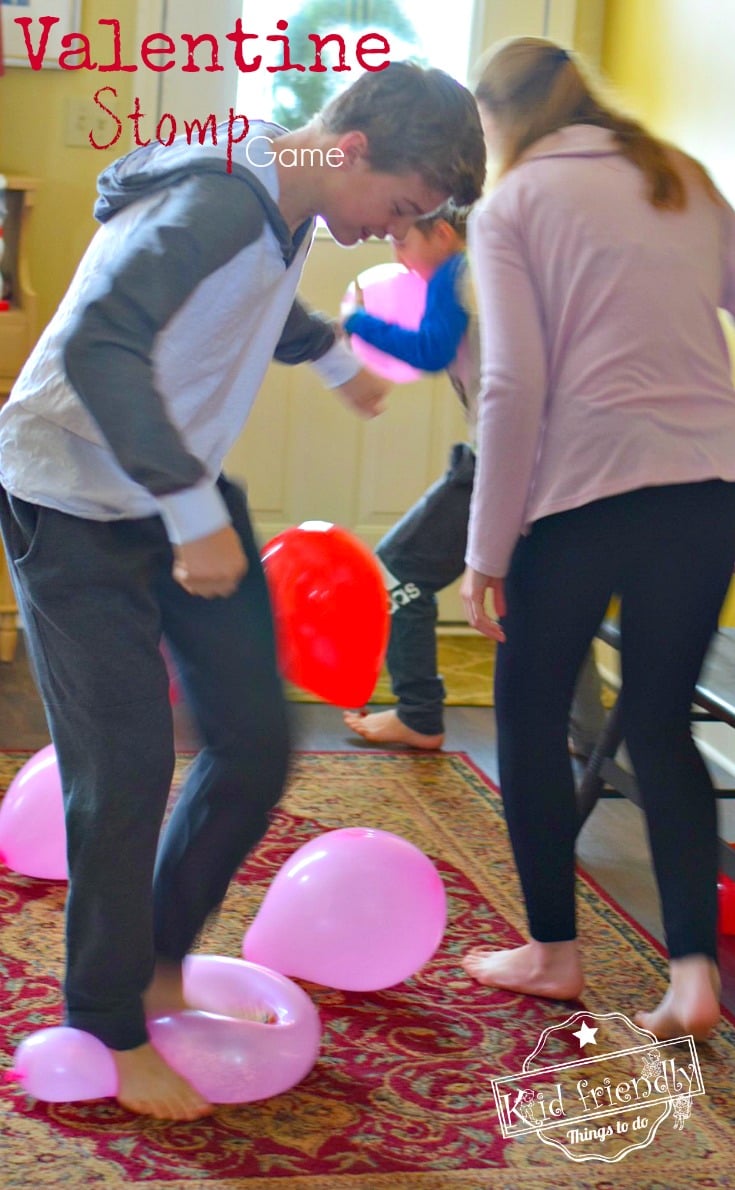 Just change the balloons to pastel and put and replace Valentine with Easter – here's the link to this fun game 
Happy Easter Everyone!
Stay tuned by following me. Sign up for the email list to get more fun Easter Game Ideas. They are coming your way ASAP!
~ Melissa – Kid Friendly Things To Do