Who knew that Easter Egg Bowling Easter Game could be so much fun? My family is addicted to this game. It's competitive, fun, and easy to play. Come on in and I'll show you this Fun Family Easter Game to Play…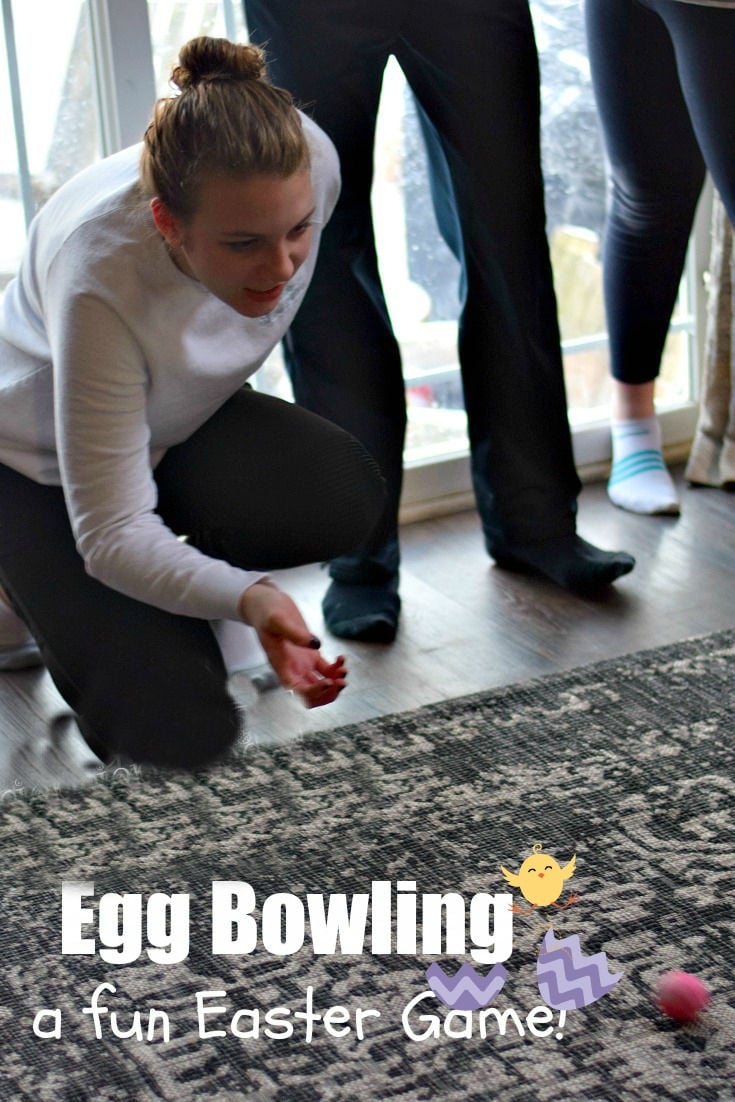 Easter Egg Bowling – A Fun Easter Family Game to Play
Here's a quick video to show you how we played Easter Egg Bowling…
This is such a fun game to play together.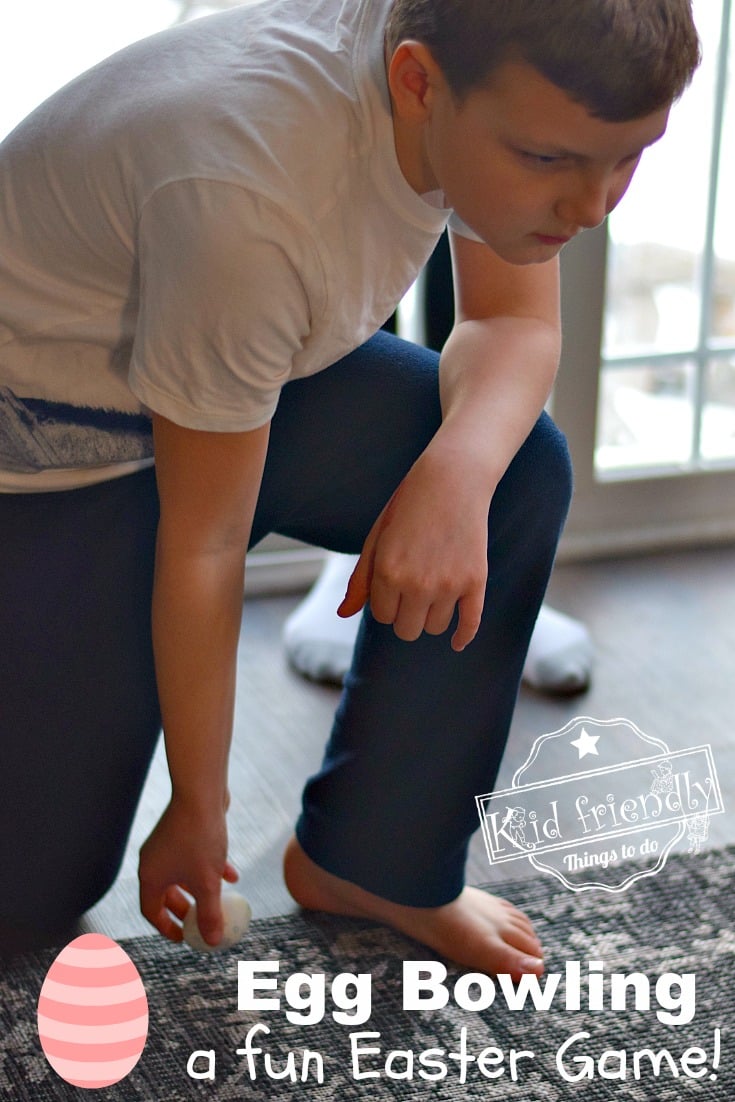 At first, we thought a round of 3 out of 5 games would be a good amount. 3 out of 5 games turned into 5 out of 7, and finally 8 out of 10. The kids kept adding to the number of rounds they wanted to play.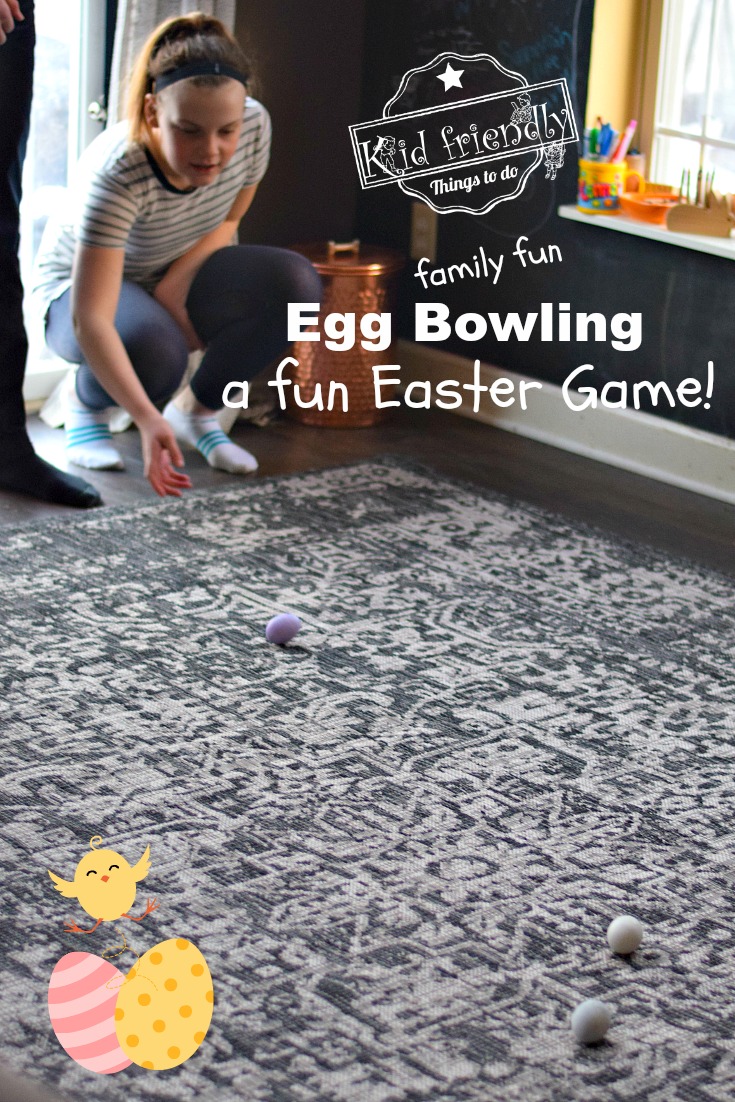 Even after it was over, it wasn't really over. As the kids were walking away, I heard my older son ask my younger son to settle a tie.

I think this game is actually my favorite Easter Game to Play – so far.

Here are my top Amazon Picks for this fun Family Easter Game to Play…
(affiliate links)
[box] [/box]

Here's What You'll Need for Easter Egg Bowling – A fun Family Easter Game to Play…
1 White Boiled Egg
Varied Colors of Boiled Eggs – 1 per play (plus extra for any that crack)
A smooth playing surface of at least 10 feet long
*if you play this outside in the grass, just be sure to test it first. The grass will need to be cut short to allow the eggs to really roll. A smooth, hard surface is the best
Instructions for this fun Easter Game…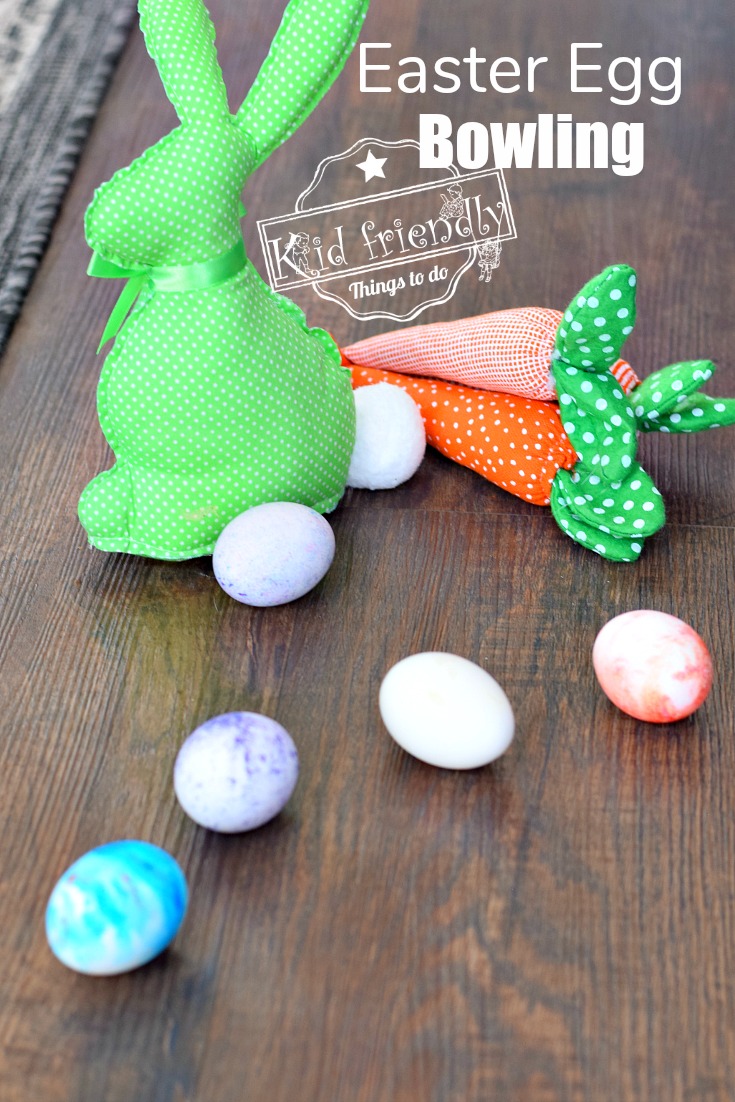 *The game is similar to Bocce Ball
Setting up the game…
You'll want to place the white egg out somewhere in your playing field, at least 10 feet away from the bowlers
Players will have different colored eggs, so they know which one belongs to who
Playing the Easter Egg Game…
They should, one at a time, roll their egg toward the white egg – trying to get as close to the white egg as possible
How do you win at Easter Egg Bowling?
The player with the egg closest to the white egg at the end of the round wins that round
*There may be some measuring involved for tiebreakers, or eggs that seem the same distance away from the white egg. We once had a tie of 10 inches
Is there a point system in this Easter Game?
We did not award points, but you could set up a system similar to corn hole point system.
How many Rounds Should we Play for Easter Egg Bowling?
It's really up to you and the players. You could keep going and going. I'd at least start out with 3 rounds and see if you have time for more.
As I stated before, we did 3 out of 5, but that wasn't enough fun for us. We ended up playing 10 rounds. The player who won the most rounds won.
That's it! Happy Easter. 🙂
~ Melissa – Kid Friendly Things To Do