Building an Egg Tower is a nice and simple Easter Egg Game to set up and to play. This would be the perfect indoor game during your Easter celebration with your family. It's a challenging game for everyone, but still easy enough for the kids. Come on in and I'll share this Simple Indoor Easter Egg Game with you…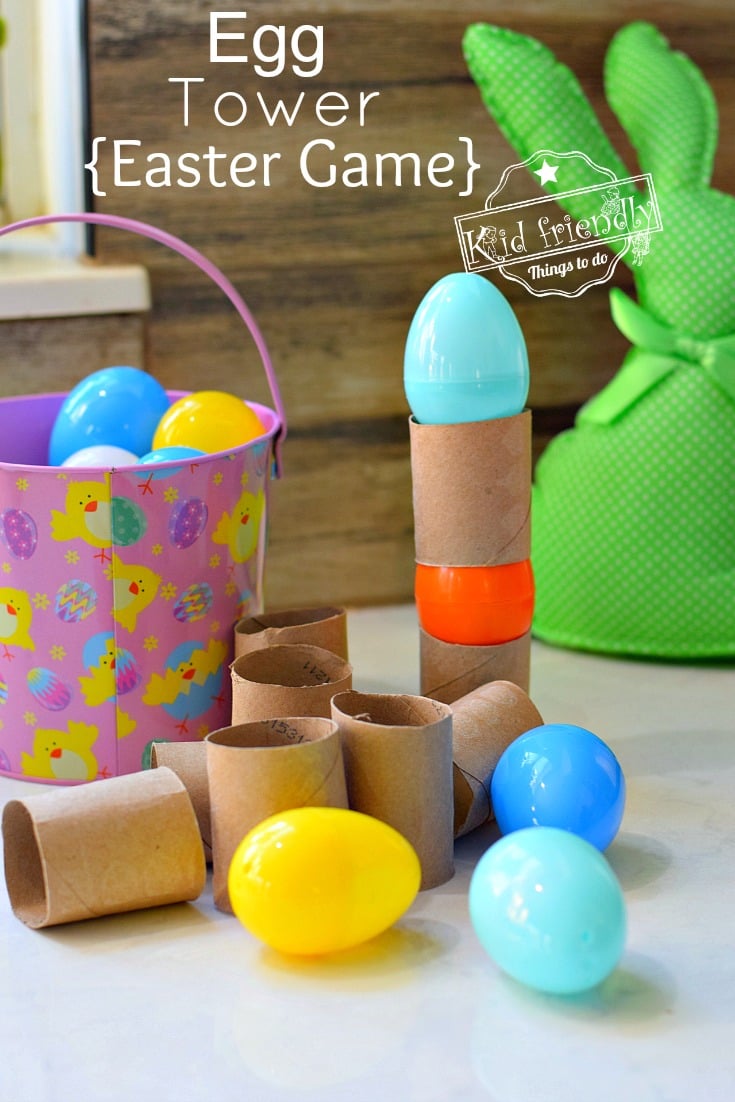 See how many eggs you can stack during this fun game.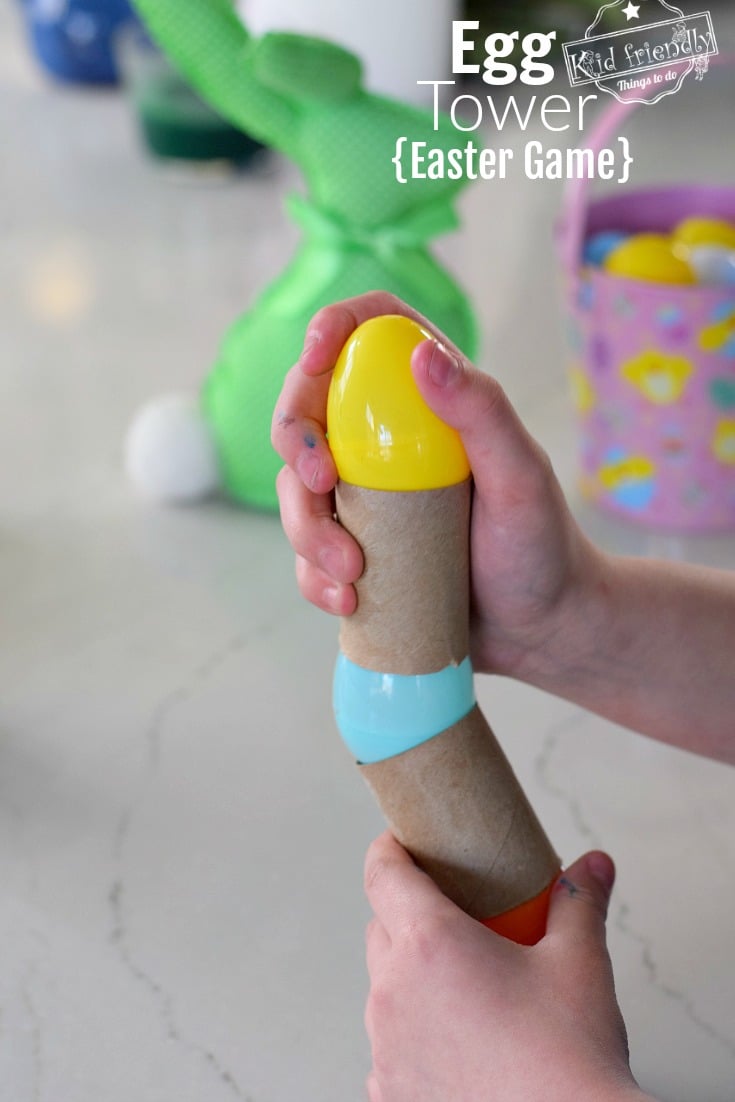 The challenge level of this game is easily changed by substituting whole toilet paper tubes for the half tubes and real boiled eggs instead of plastic eggs.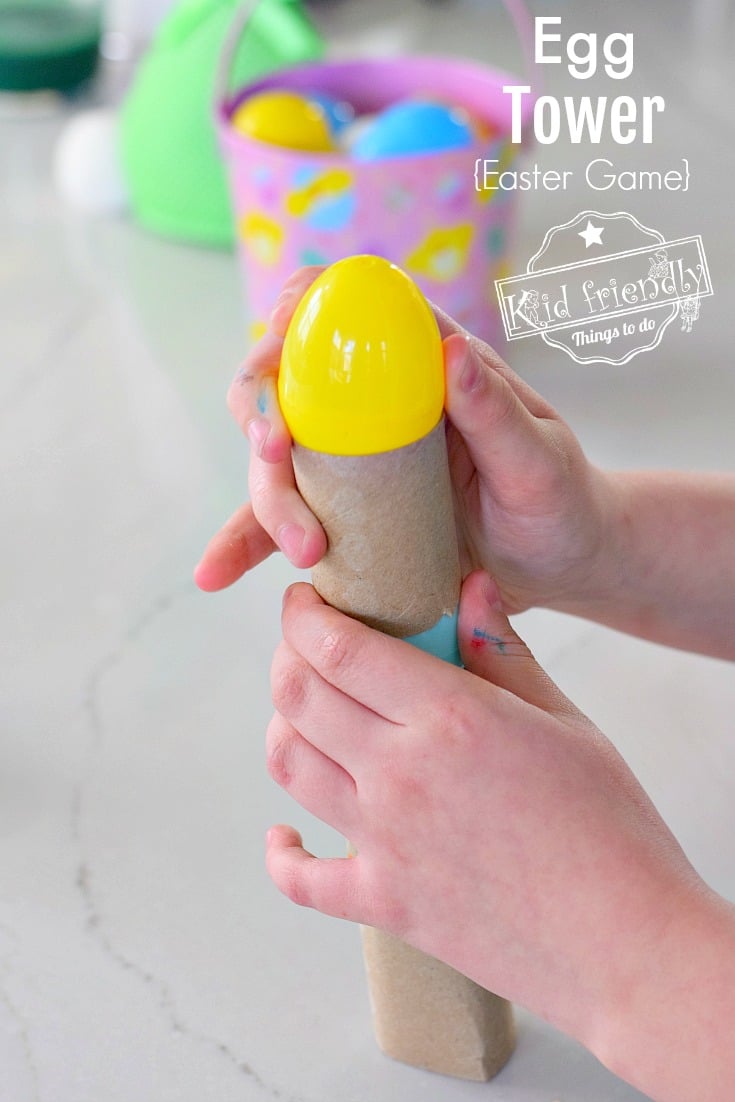 We tried it all but found our sweet spot was with half tubes and plastic eggs.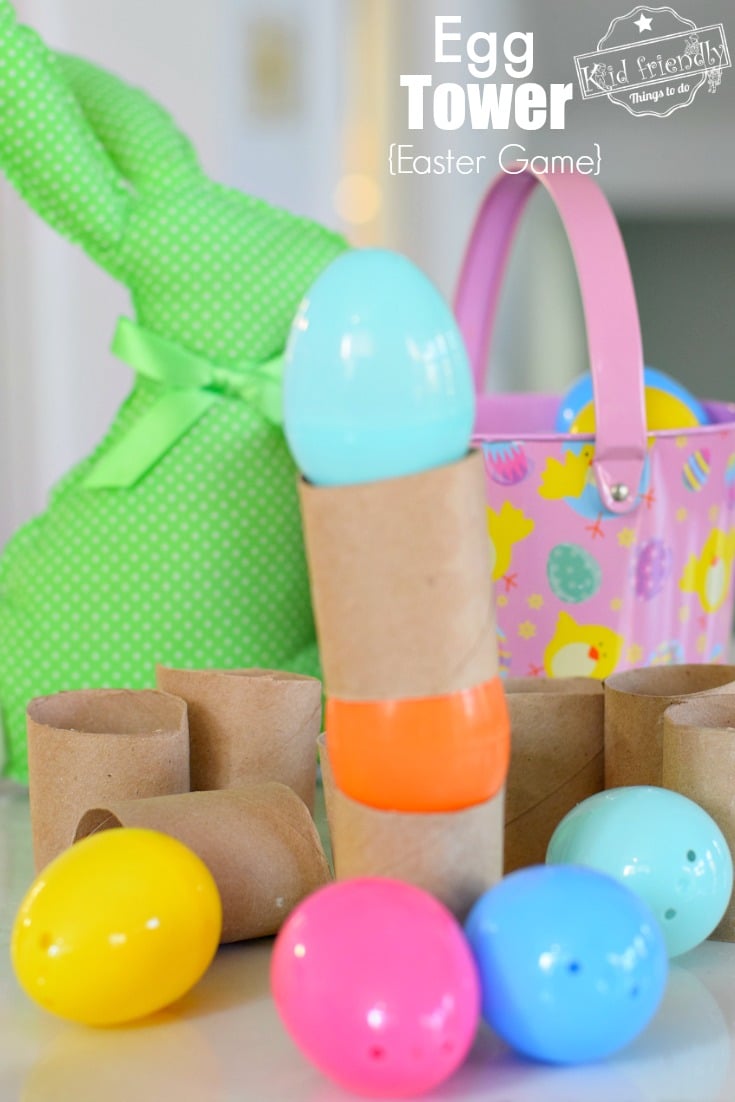 It's still challenging to get a lot stacked. It's easier than it looks.
Here's what you'll need for this Easter Egg Game Idea…
Plastic Easter Eggs
Toilet Paper tubes cut into halves
Here's how you can play this Easter Game…
Stack the tubes and eggs, starting with a tube then, egg, another tube, egg and so on…
* Other ideas for this game…
Time this Easter Game like a Minute to Win It Game – Practice ahead of time to see what a reasonable amount of tubes and eggs you can stack in one minute. Set that goal for everyone to accomplish in under one minute. The person or team to get the closest to the goal in under one-minute wins
Substitute half rolls for full-length rolls – this makes the game more challenging
If you're really brave, use boiled Easter Eggs
What are some other things you can do at home on Easter Sunday?
Paint Easter Eggs
Easter Egg Hunt
Easter Baskets
Make an Easter Craft
Go to sunrise service