Fruit & Honey Kid Friendly Green Smoothie
Posted by Melissa in Drinks, Smoothie | 0 comments
My kids found this green smoothie in a recipe book, and requested it. My five year old is on a kiwi kick this summer, and thinks he's the hulk. What a perfect drink for him! We gobbled, well technically…we slurped this down in a matter of seconds!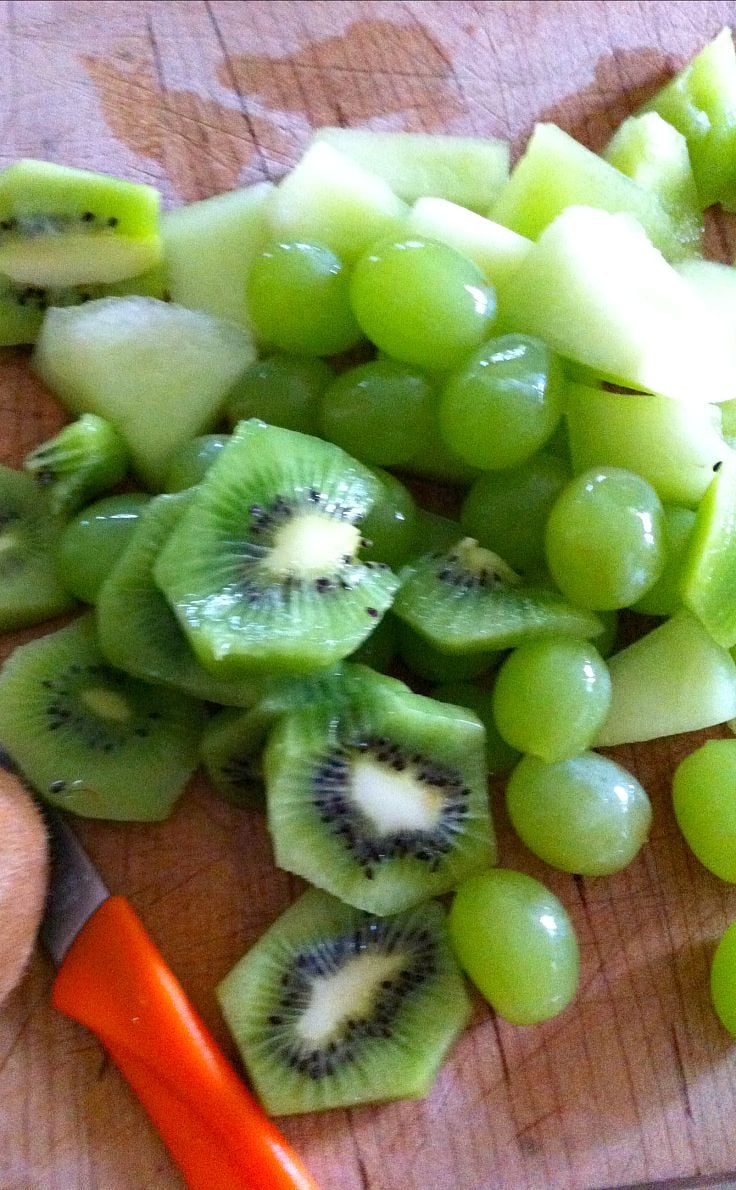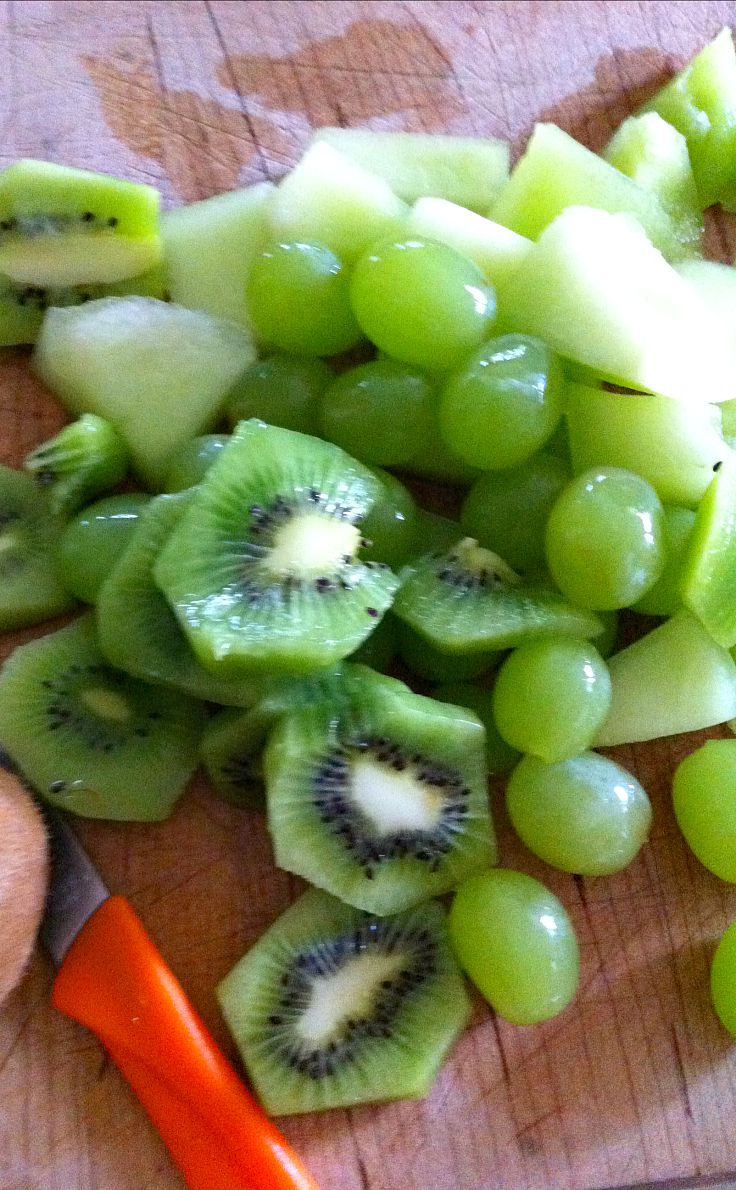 And…here are the green contestants! Honeydew, green grapes, and kiwi will do the trick. You can use whatever green fruit you can find, or dare I say…spinach! Go ahead…sneak a couple leaves in there. They'll never know. 😉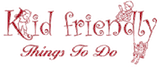 MY LATEST VIDEOS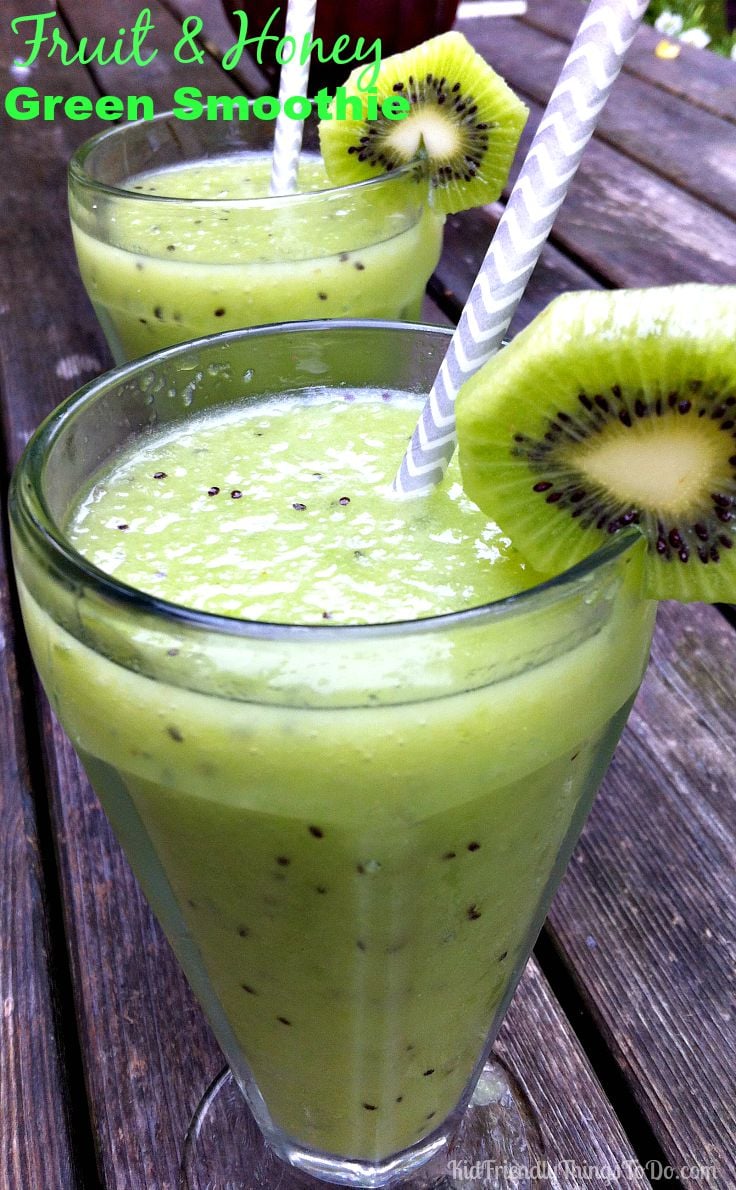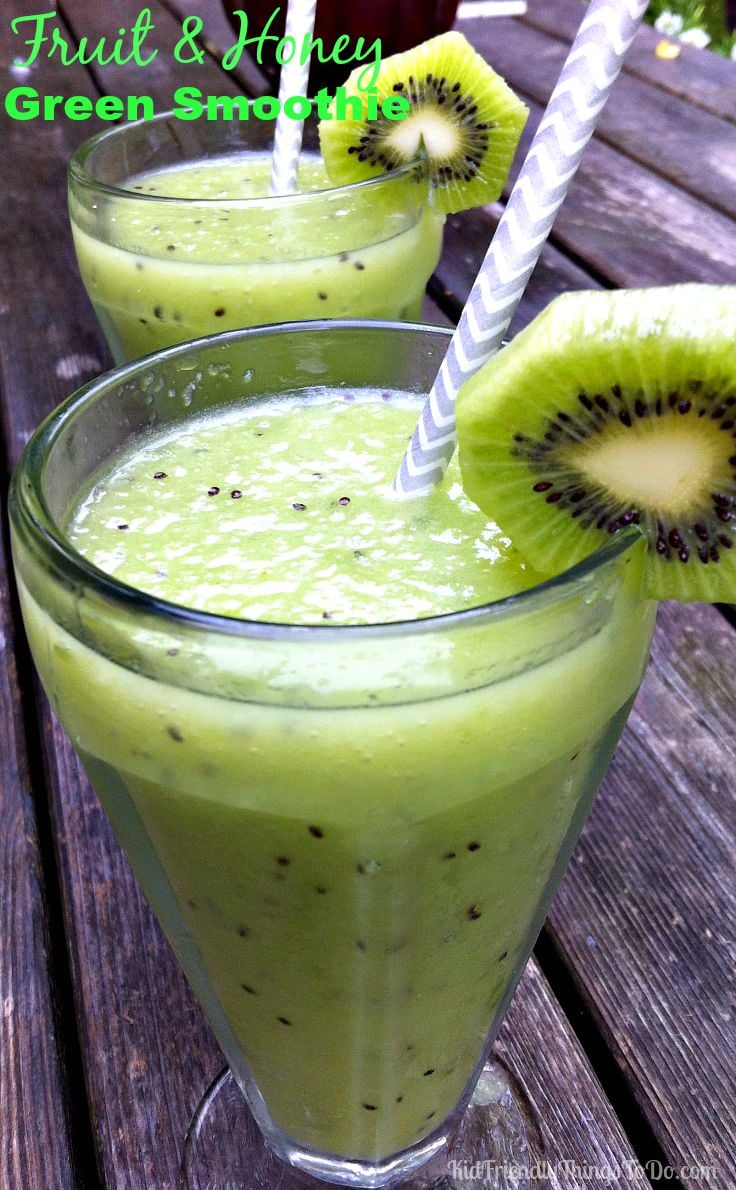 You're gonna add some honey to sweeten the tartness of the fruit (or hide the spinach!) anyway! Smooth baby, so smooth.
Suggested equipment that you might need or even want!
Here's the recipe for ya!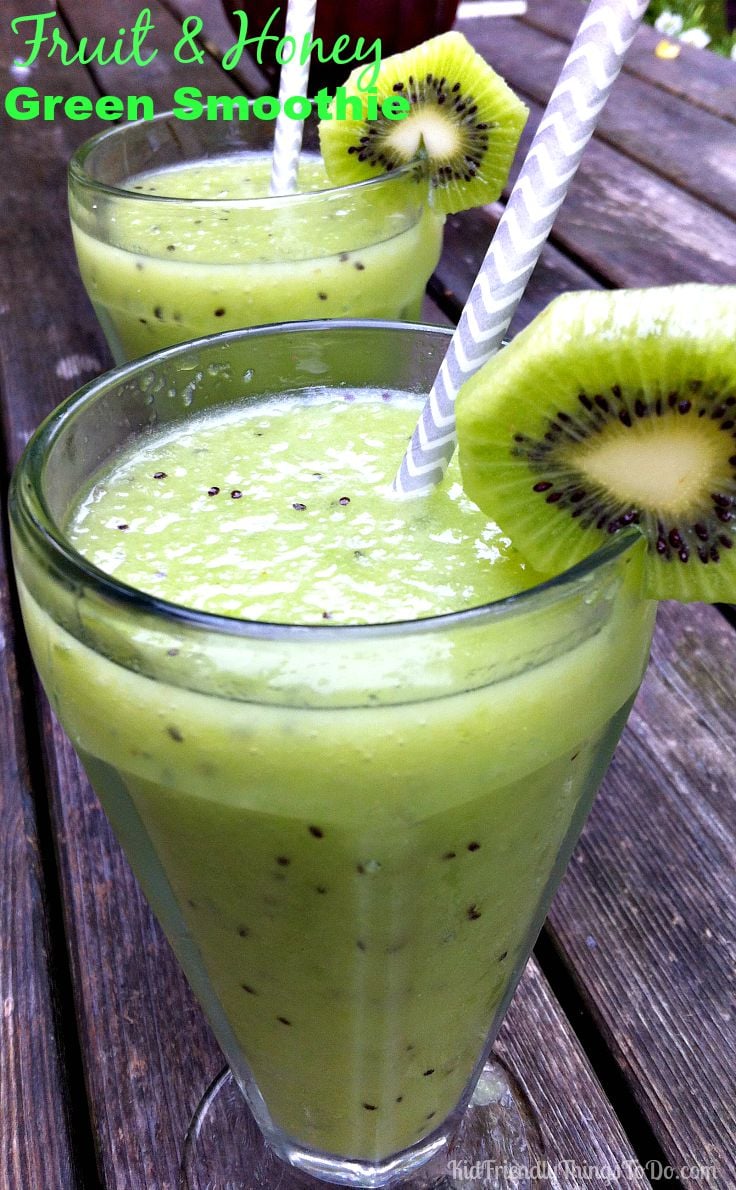 Fruie & Honey Green Smoothie
2015-07-28 08:03:24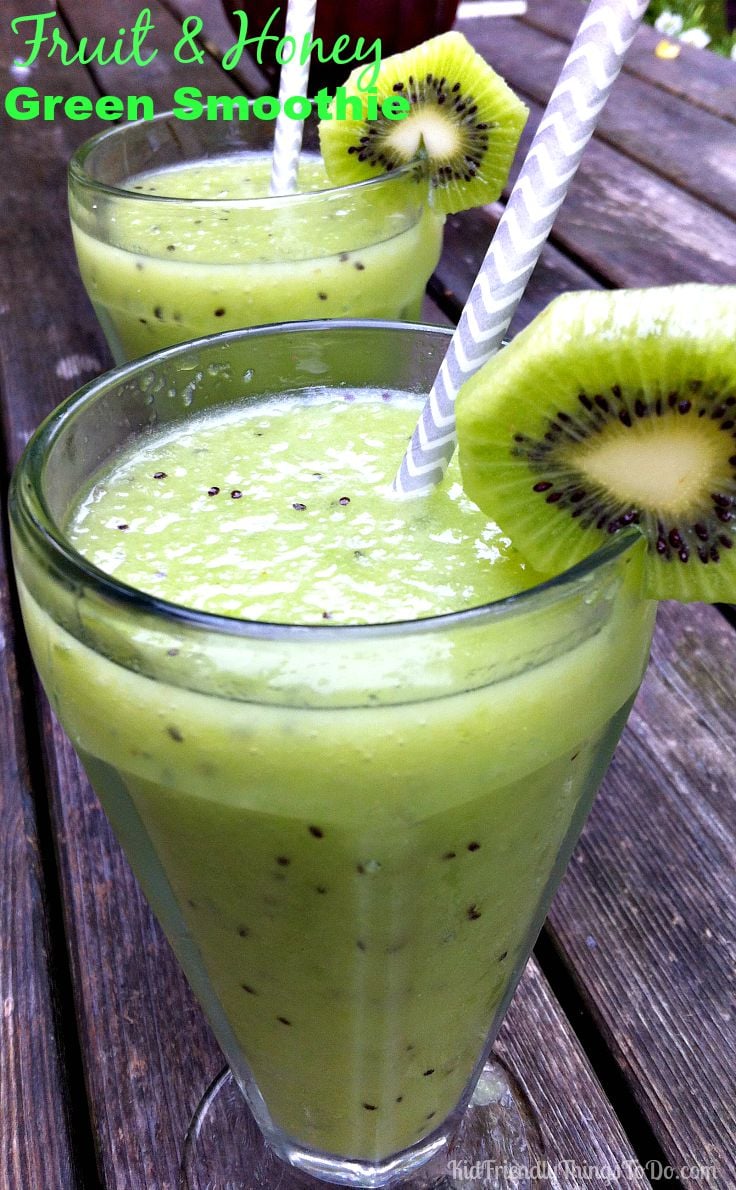 Ingredients
1 cup of green grapes
1/4 cup of honeydew melon, cut into chunks
4 kiwis - peeled, and sliced
2 Tbsp. of honey or agave nectar
2 cups of ice
Instructions
Add everything to your blender, and blend until smooth
Adapted from Smoothies and Summer Drinks
Adapted from Smoothies and Summer Drinks
Kid Friendly Things to Do.com - Family Recipes, Crafts, Fun Food Crafts, and Game Ideas https://kidfriendlythingstodo.com/
Wait, don't leave me! If you liked this post on this Fruit & Honey Kid Friendly Green Smoothie – then come hang out with me in my social places!
Don't miss anything with posts going right to your inbox! Go ahead…sign up!
~Melissa – KidFriendlyThingsToDo.com