This cute Milk Jug Scarecrow Craft & Candy Bucket is perfect to carry Halloween candy. Easy to make and so much fun.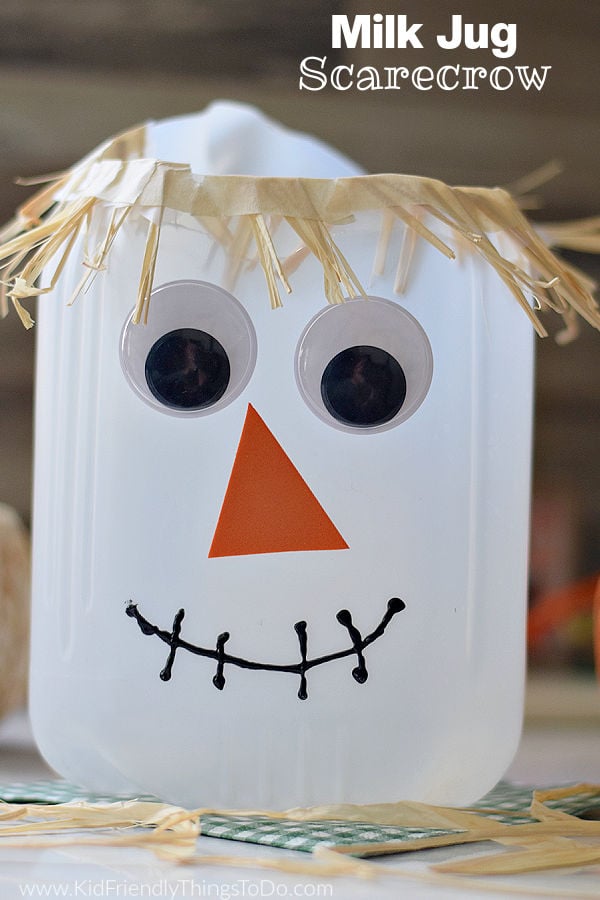 Milk Jug Scarecrow Craft & Candy Bucket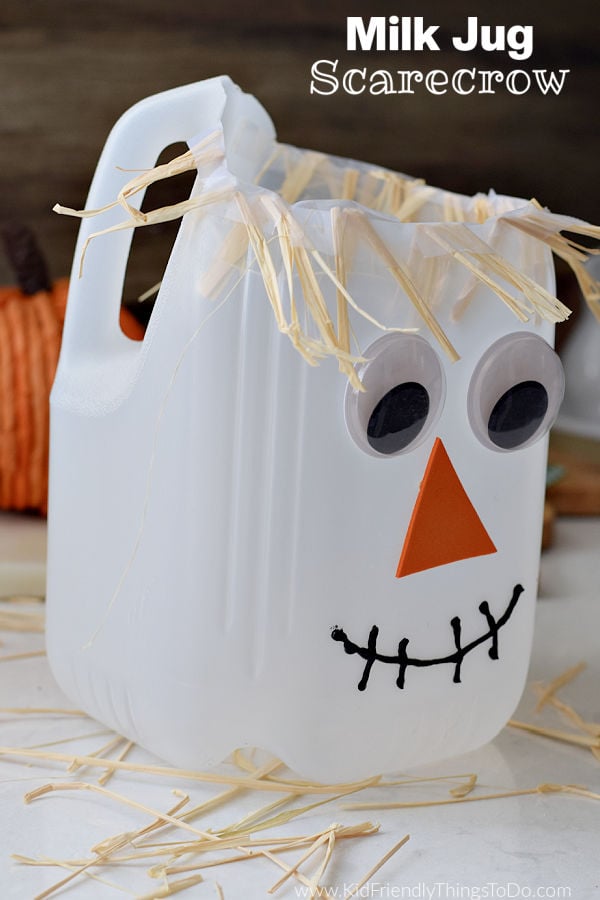 I know that scarecrows are intended to scare things away, but this guy is just plain adorable.
Easy to make and perfect for carrying all of that heavy candy on Halloween. Even your candy bucket will be dressed up and ready for a fun candy-filled night.
Or, maybe you just want to make an easy scarecrow craft. this is a really simple craft to try and it will look so cute hanging out around the house this fall or at Thanksgiving.
Speaking of Thanksgiving, if you are looking for Thanksgiving Crafts to try out this year. I've got you covered. I hope you'll check them out and find some to try out. In the meantime, let's get started with this cute scarecrow craft.
More Fall Craft Ideas
What I love about this Craft
Easy to make with very few craft supplies
With so many uses, it's very practical
It will last from year to year so it can be reused
It's a great recycling craft
What type of tape works best for this craft?
I like to use heavy-duty double-sided tape for holding the raffia down securely
Are you ready to make this fun fall craft? Let's make sure you have everything you'll need: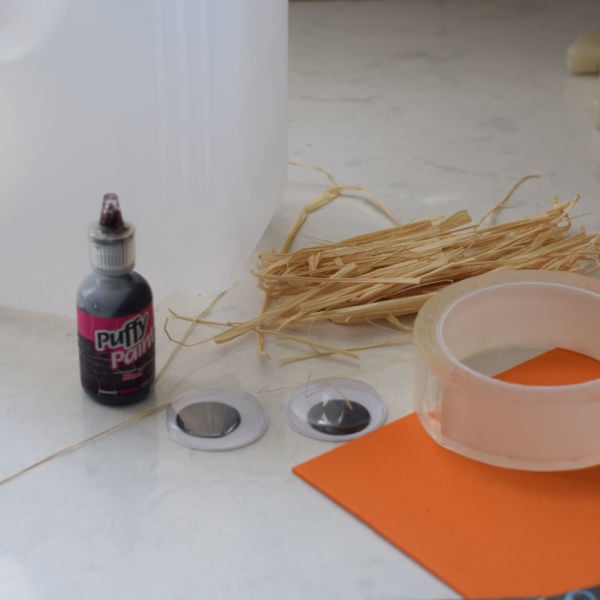 Supplies Needed…
milk jug – rinsed and dried
large googly eyes
double sided tape (heavy duty)
orange foam sheet
raffia
black 3D puffy paint squeeze tube
optional – clear tape or masking tape
Top Amazon Picks for this Scarecrow Craft
(affiliate links)
Instructions:
An adult will need to cut the top off of the milk jug – leaving the handle intact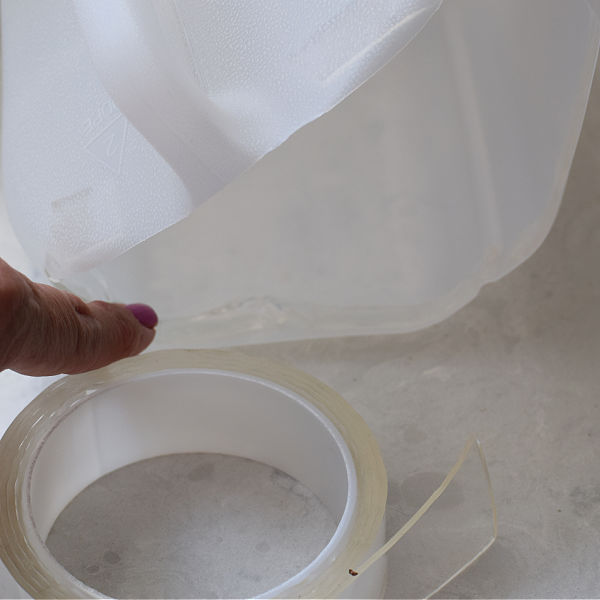 use double sided tape to line the inside of the top/front and sides of the jug
cut 4-inch pieces of raffia and stick them to the double-sided tape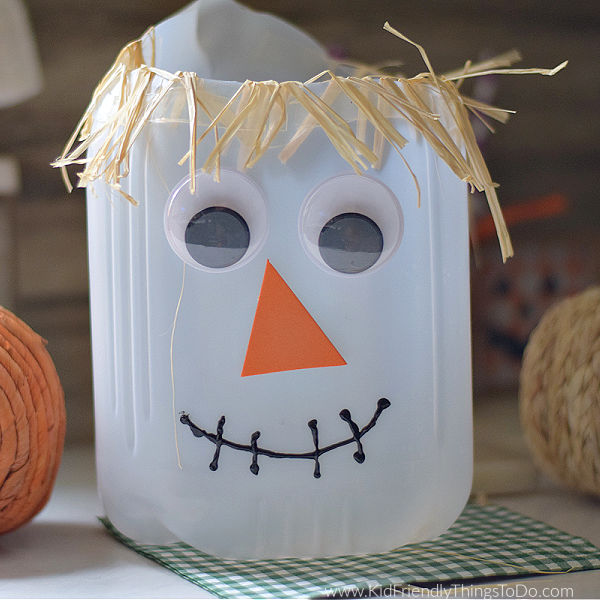 fold the raffia over and secure it with more double-sided tape on the outside of the jug, (shown above)
or use another type of tape to hold it in place
*(clear tape or masking tape will somewhat hold it in place, but it is not as strong as the double-sided tape. I have in the Amazon links above)
use the double sided tape to attach the eyes
cut a large triangle nose from the foam and use tape to secure that to the jug
use the puffy paint to make a smile with stitches
More Fall Crafts