Making window clings  is so much fun to do. It's really the perfect craft and activity all rolled into one for any holiday. All you need is a couple of supplies, and an imagination to haunt your windows or mirrors with these Halloween DIY Window Clings.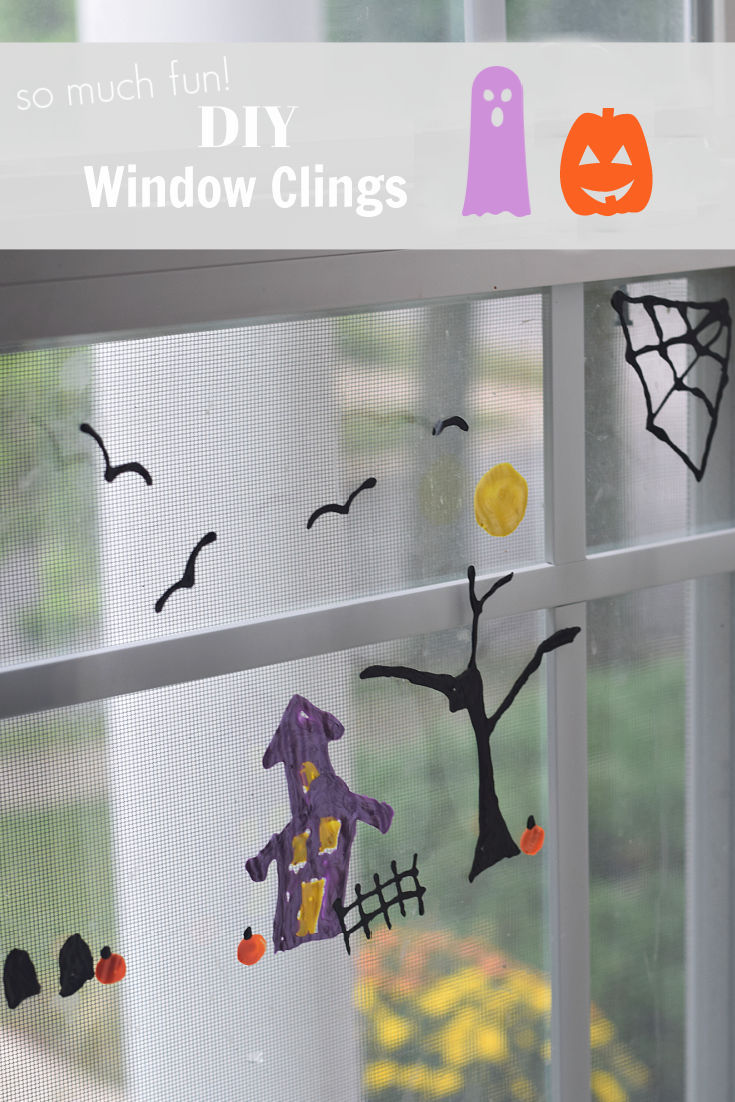 DIY Window Clings for Halloween…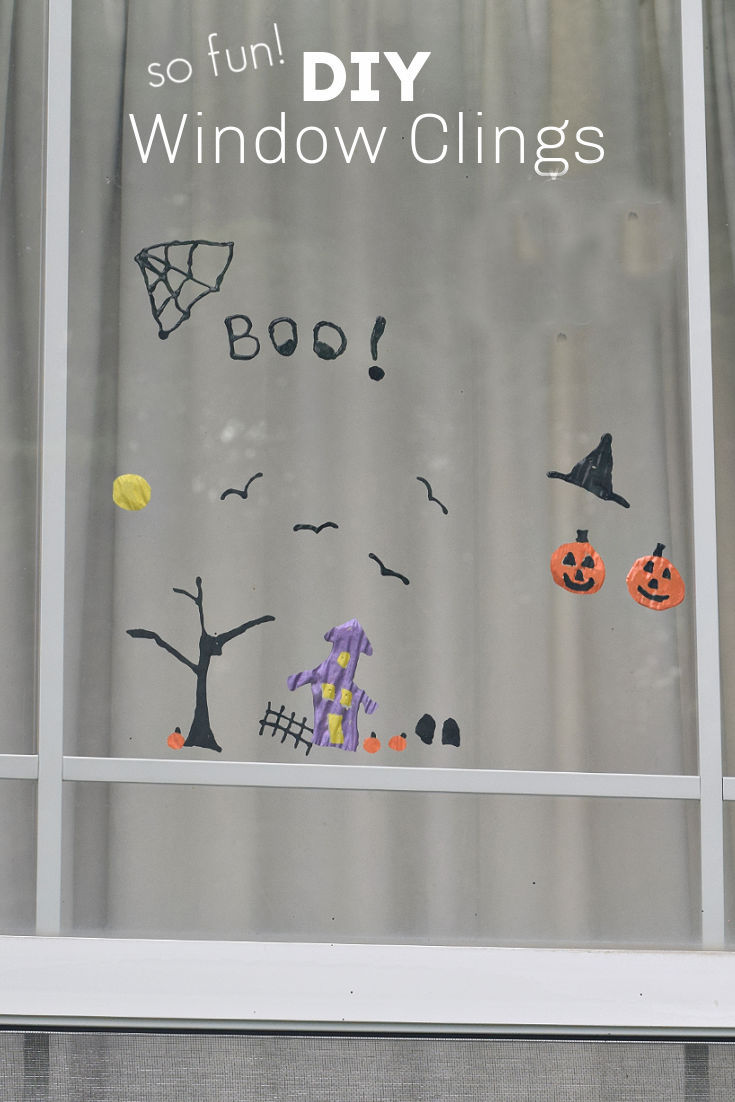 You can really get carried away haunting your house with your own window clings. It's really easy to do. I made my images free style, but you can easily print off some clip-art and trace some easy images.
Do you love Halloween? Try these other fun Halloween Projects…
Here's What You'll Need for your own Halloween DIY Window Clings…
Puffy Paint – an assortment of Halloween colors
Parchment Paper
Optional – Halloween Print Outs (like clip-art images) for tracing over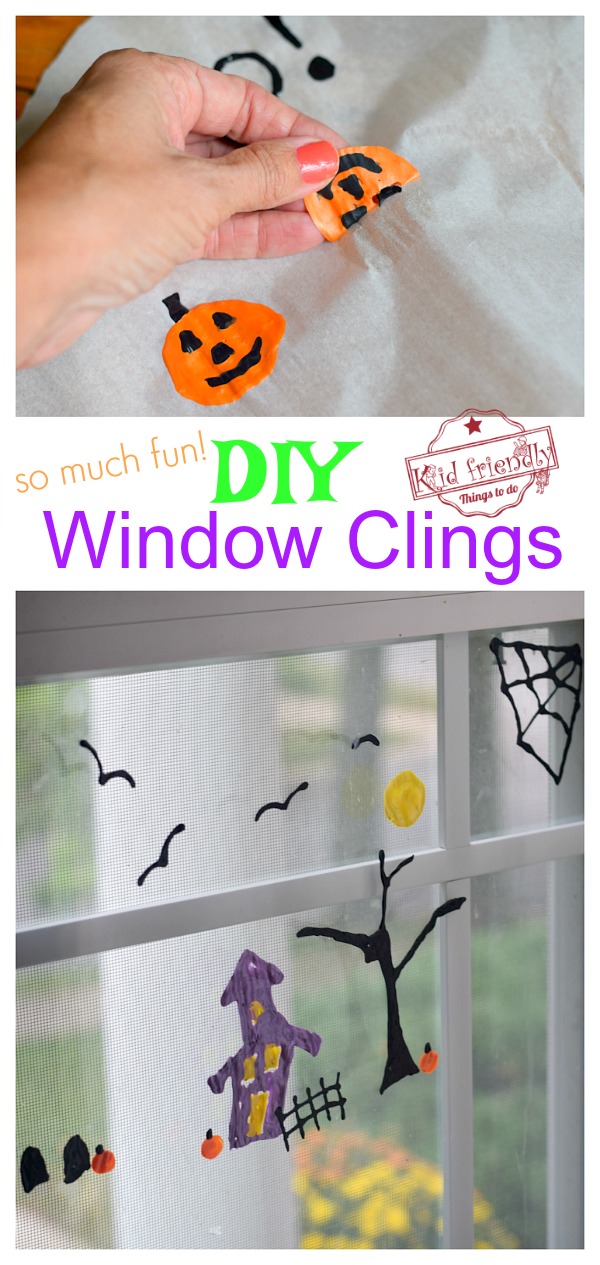 Instructions…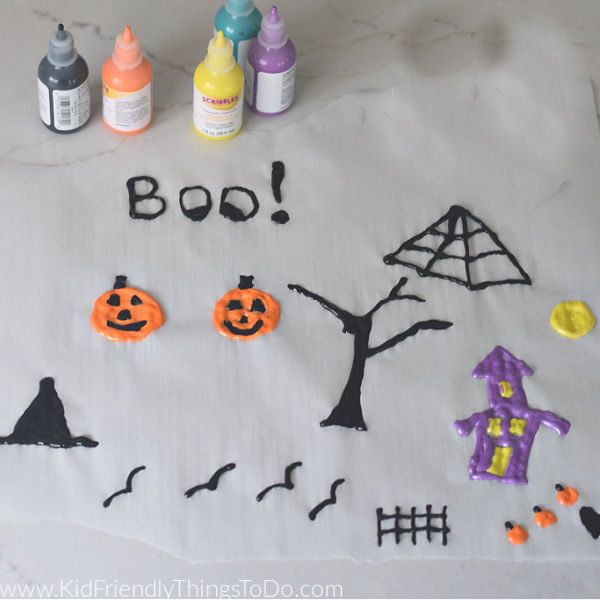 Once you know what you want to make, just use the puffy paint colors to draw your image by squeezing out the puffy paint onto the parchment paper
Don't be stingy with the amount of puffy paint you use per image. Make the puffy paint a little thick (puffy). This will ensure that it doesn't rip when you pull it off of the parchment paper. A thin layer may tear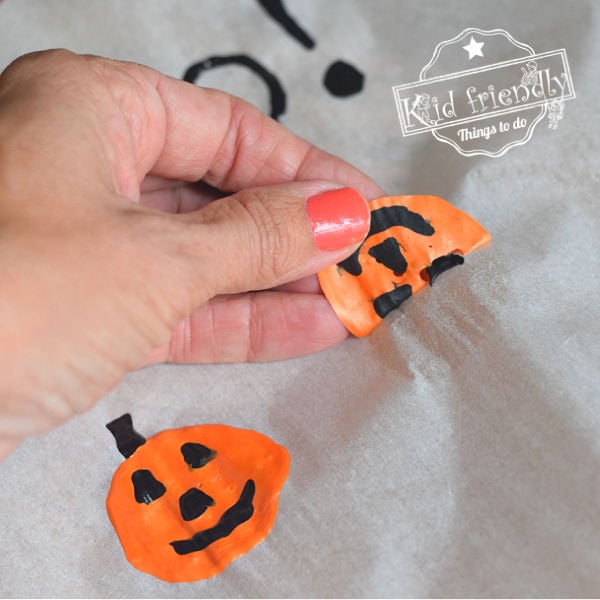 *The Jack-O-Lantern I'm peeling away from the parchment paper was one that I made by filling in the orange around the black face expressions. That way you can see the design from both sides of the window. I also did that with my haunted house so the yellow windows would show on both sides
Let your images dry overnight, and peel off your puffy paint design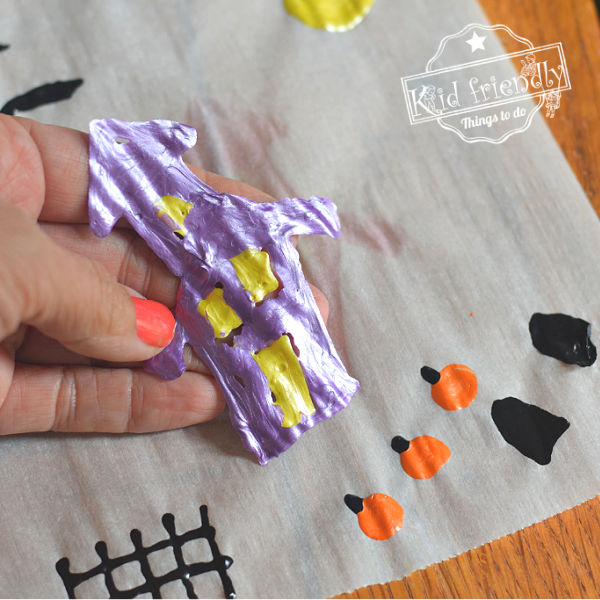 Stick them to your mirrors, and/or windows
*the shiny side will stick better to your window. If you want to place the flat side against the window, I've had success by adding a drop of water to the edges of the flat side
Tips and Tricks for making Window Clings with the kids…
If you are using a printable just place it under the parchment paper and trace it with your puffy paint
If your cling won't stick try turning it around so the shiny side is facing the window
Another tip is to add a dab of water to the cling so it will adhere to the window a little better
[box] [/box]