Oh my gosh! I didn't think I could pull this off, but now I can't wait to see this on Ella tonight! I used 2 pieces of fleece, ribbon, pom-pom garland, and glue! GLUE!!!!! Here's my super quick tutorial…cuz I've got to get more stuff done for Halloween:
Let's see…you'll need pinkish/fuschia fleece
You'll cut to pieces:
1 – a rectangle about 5×11″
The other – a U shape and is about 61/2″x3″ at the highest point
Then you'll need about 11 inches of pom-pom garland
Fabri-Tac Glue
Deep Purple Ribbon
Going from left to right, then up –
Cut your pieces, Place the U shaped one so the straight side is facing down…
match the ends together, then glue the rectangle piece all along the edge of the curved piece
Then glue the garland to the front top of the bonnet (the straight edge)
Add ribbon on the inside of the bonnet, about an inch from the face
That's it!!!!
Whoopee!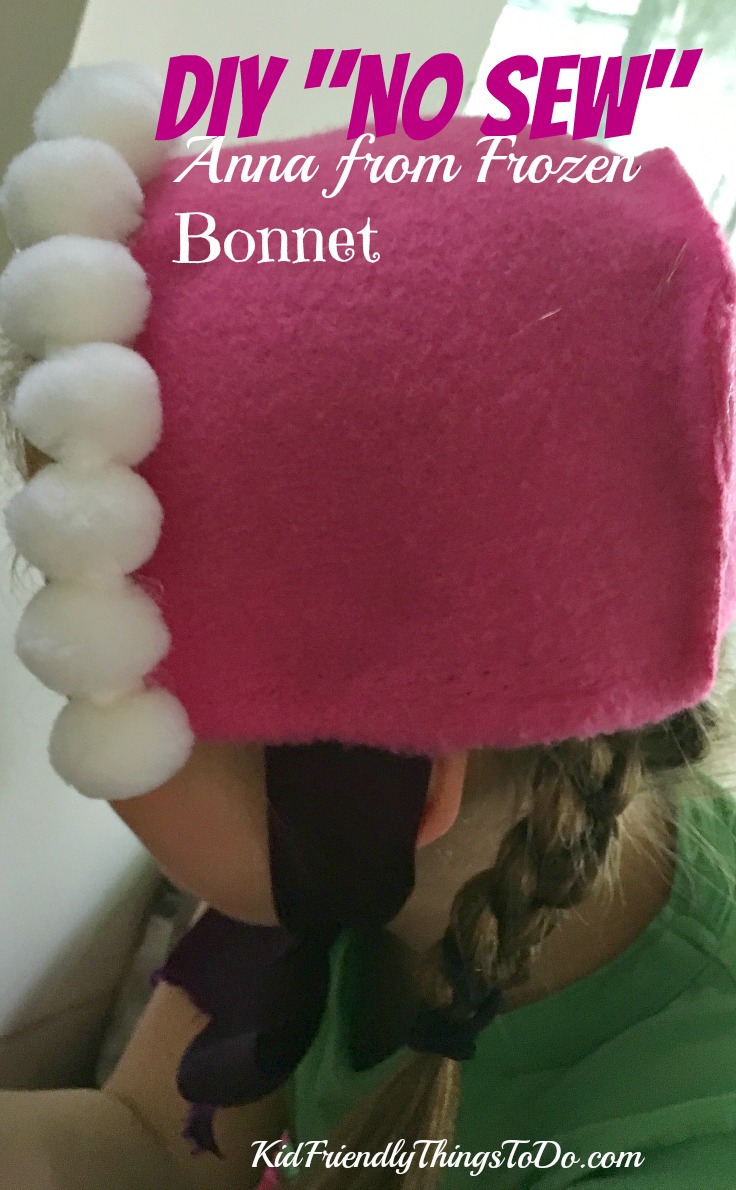 ~ Melissa – KidFriendlyThingsToDo.com