Brownie Bird Nests For Easter or Spring Fun Foods

Posted by Melissa in Birthday/Holiday & Celebration Dish, Dessert, Dessert, Easter, Easter, Easter, Easy Family Recipes, Fun Food Crafts, Game Ideas, Holiday Fun Foods, Recipe | 0 comments
These Brownie Bird Nests are so much fun for spring. The kids absolutely loved them! I love that they are such a simple treat. They are a great dessert for feeding your friends and family this Easter. Come on in and I'll show you how to make these fun and simple treats.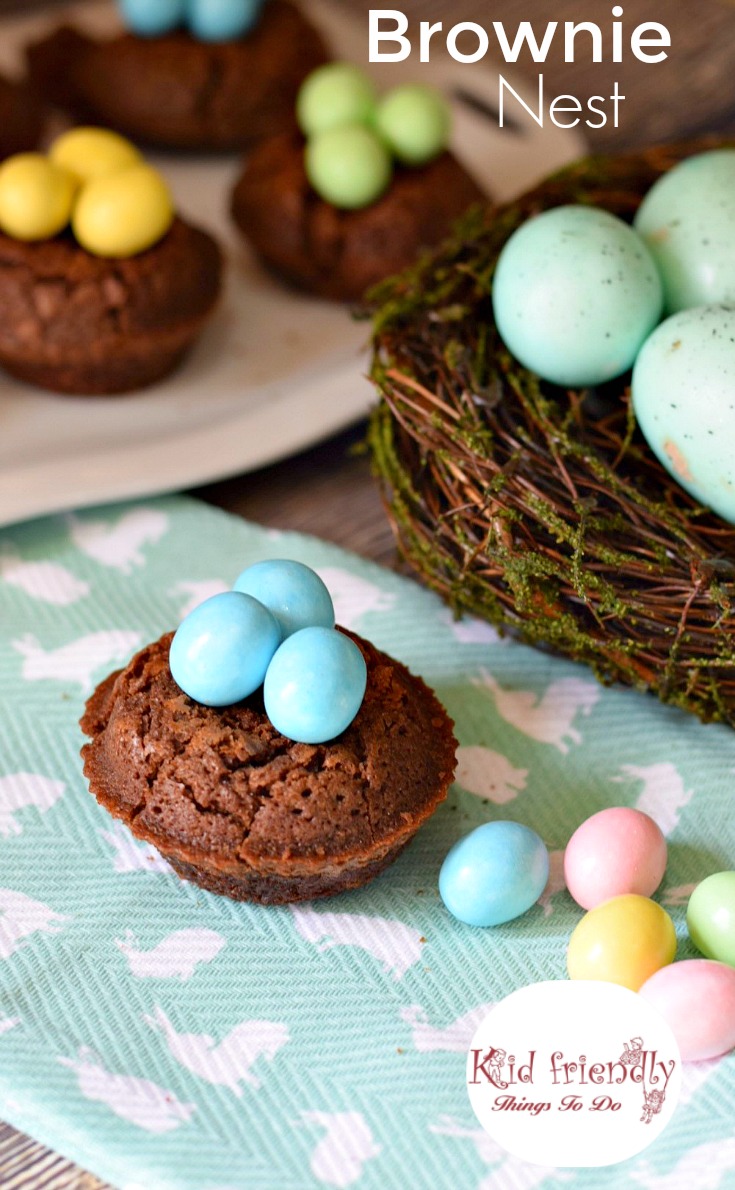 You won't find a whole lot of brownie ideas on the blog. There's a good reason for it. I have maybe 2, no make that 3 sweet tooth weaknesses. Usually, I have no problem saying no to ice cream, cake, cookies, etc. Put a slice of pie, a sliver of cheesecake or a brownie in front of me….I totally cave. These brownie nests are so cute, though. I couldn't resist making them.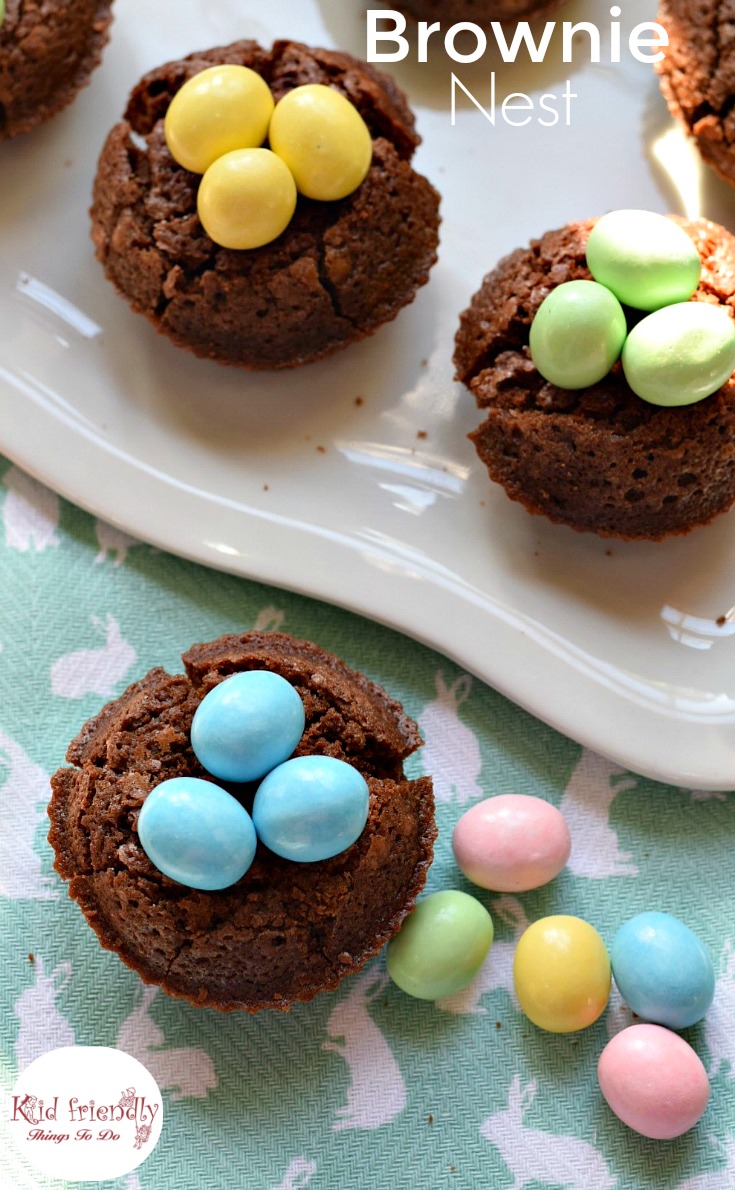 They are so simple, too. Cute and simple. You can't go wrong with that!
Here's the handy dandy printable and instructions: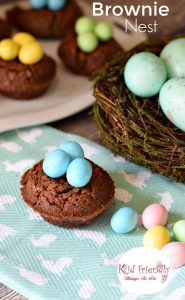 Brownie Bird Nests
2017-04-12 12:58:14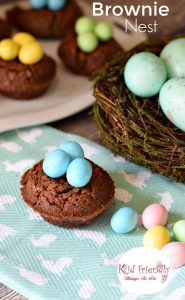 You'll Need
1/3 cup of unsalted butter - melted
1 large egg
1/4 cup of milk
1 box of milk chocolate brownie mix
Egg shaped chocolate covered candy - I found egg M&Ms to use on these brownie nests
Cupcake liners -( I like to use silicone liners and I even go an extra step to grease mine with cooking spray. )
Instructions
Preheat the oven to 325 degrees
Mix the brownie mix with the melted butter, egg and milk
Line your muffin tins with liners
Scoop the batter into cupcake liners until they are each about 1/2 way full
Bake for about 25 minutes or until a toothpick inserted into the middle comes out clean
Allow the brownies to cool
Remove the liners
Press the center down with your thumbs and fill with egg shaped candies
Notes
This time of year, egg shaped candies are super easy to find and they come with just about any filling you can imagine. I used Milk chocolate M&Ms, but wouldn't caramel filled eggs be divine on a brownie?! Yum!
*If all you have is a box of fudge brownies...You can substitute.Just use the recipe on the back of the box. It always works for me and still tastes really yummy!
Kid Friendly Things to Do.com - Family Recipes, Crafts, Fun Food Crafts, and Game Ideas https://kidfriendlythingstodo.com/

Happy Spring and The Happiest of Easters!