Shark Hat Craft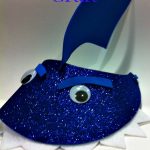 Posted by Melissa in Anytime, Arts & Crafts, Spring, Summer | 0 comments
This Shark Hat Craft is a really simple hat, but packs so much fun! Here's what you'll need to make one, yourself:
You'll Need:
A Visor – Blue
Stiff – white & blue felt
Google eyes
Hot glue & hot glue gun
Scissors
Now, here's what you'll need to do: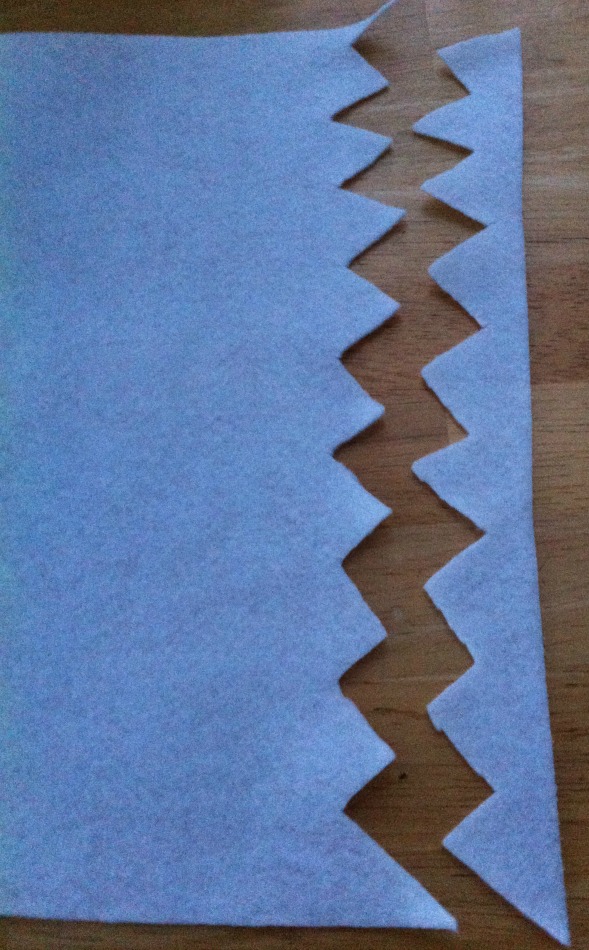 Going across the long section of the white felt, cut out a 2 inch wide strip of a zig-zag teeth pattern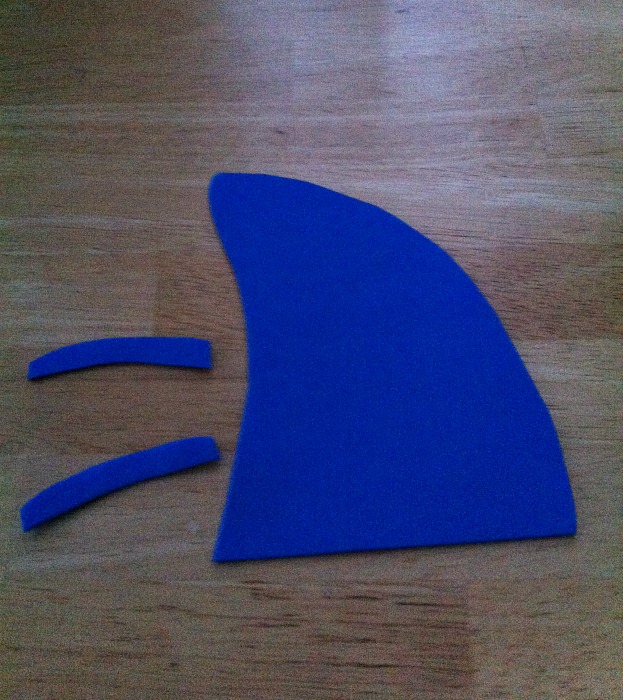 Using your stiff blue felt, cut out arched eyebrows, and the sharks fin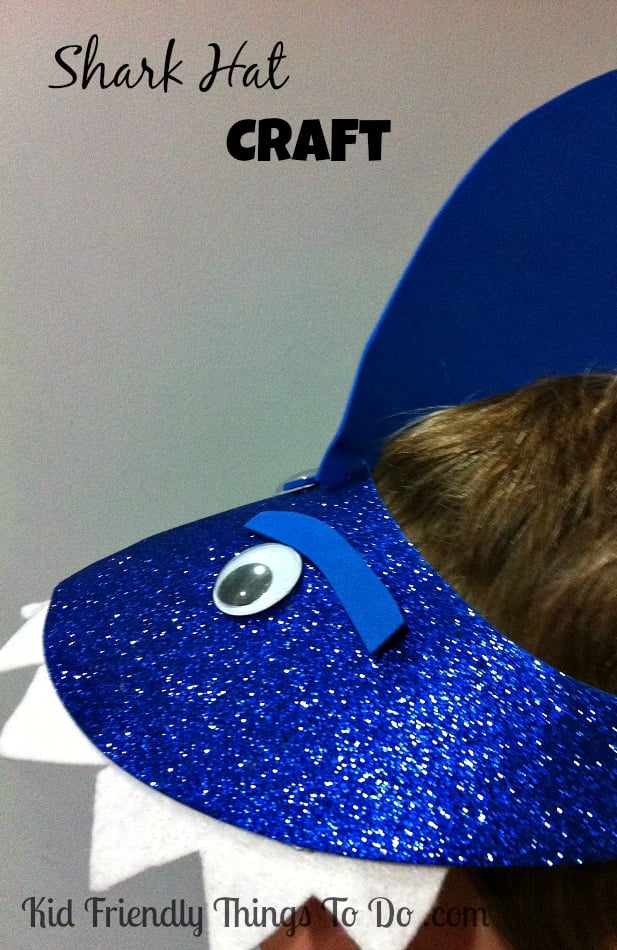 Cut an arch into the bottom of the fin – so it fits comfortably onto your child's head
Flip the visor over to the bottom, and glue the shark's teeth with the hot glue across the bottom of the visor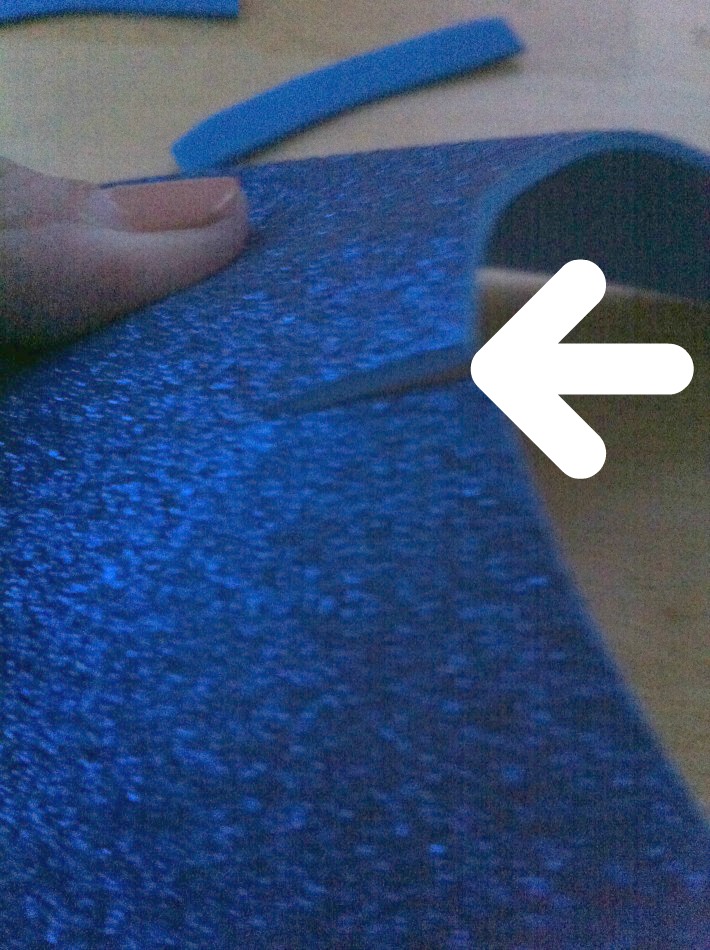 Cut a little slit into the top/middle of the visor, and slide the shark fin into the slit, secure with glue.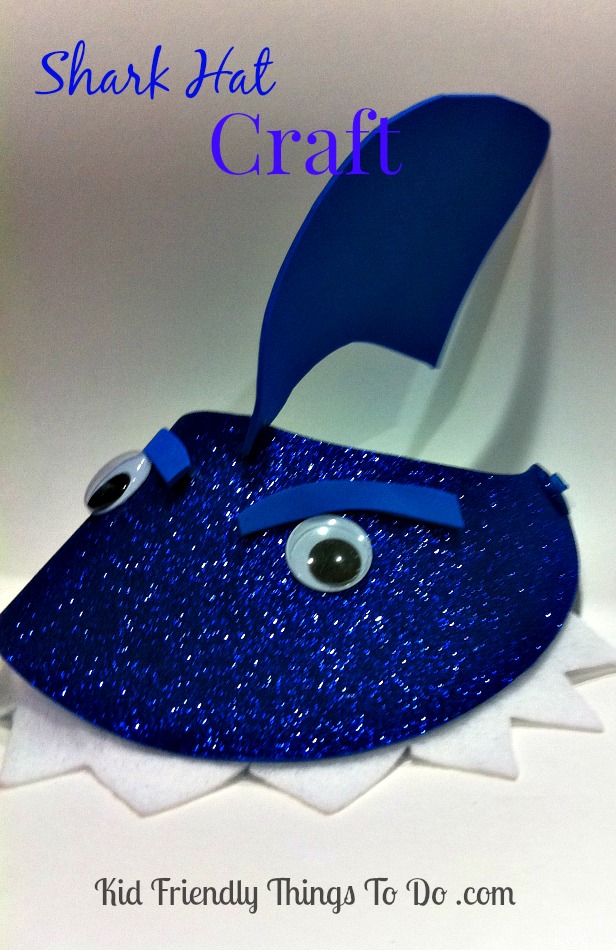 Equipment Needed
Don't Miss a thing! Follow along with me for more crafts, recipes, DIY, Home & Garden, and Party Ideas! I'm always up to something. 🙂
~Melissa – KidFriendlyThingsToDo.Com – A site providing kid friendly crafts, recipes, and ideas!