This Shark Hat Craft is a really simple hat that packs so much fun. Such a cute summer craft for kids and perfect for an Ocean Craft, or Shark Week Party. Easy to make and so cute!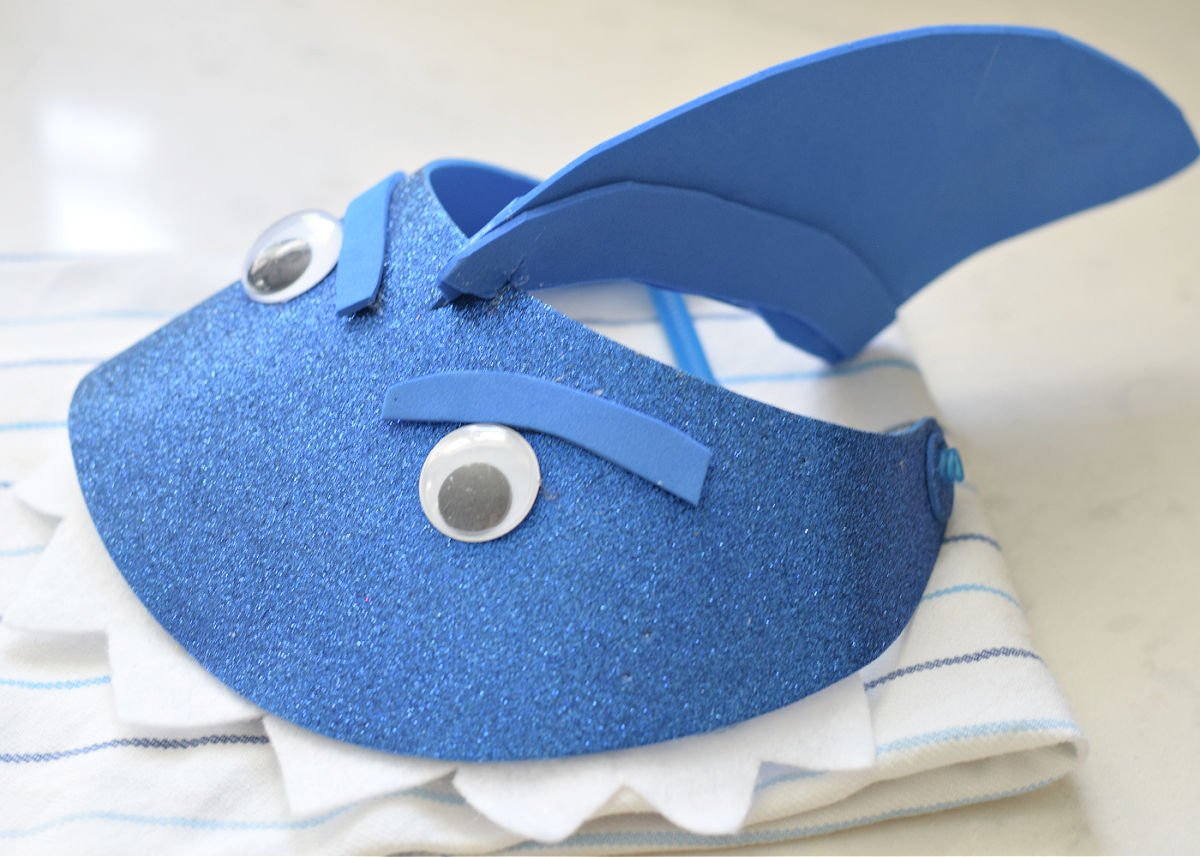 Shark Hat Craft
This is such a cute craft. My boys loved this hat when they were younger. It made its most recent appearance when my college-age student used it for Under the Sea week at camp.
If you are looking for an Under the Sea, or Ocean-themed idea for your party, you might like my post on making a Shark Attack Drink, or A Fun Summer Shark Drink for kids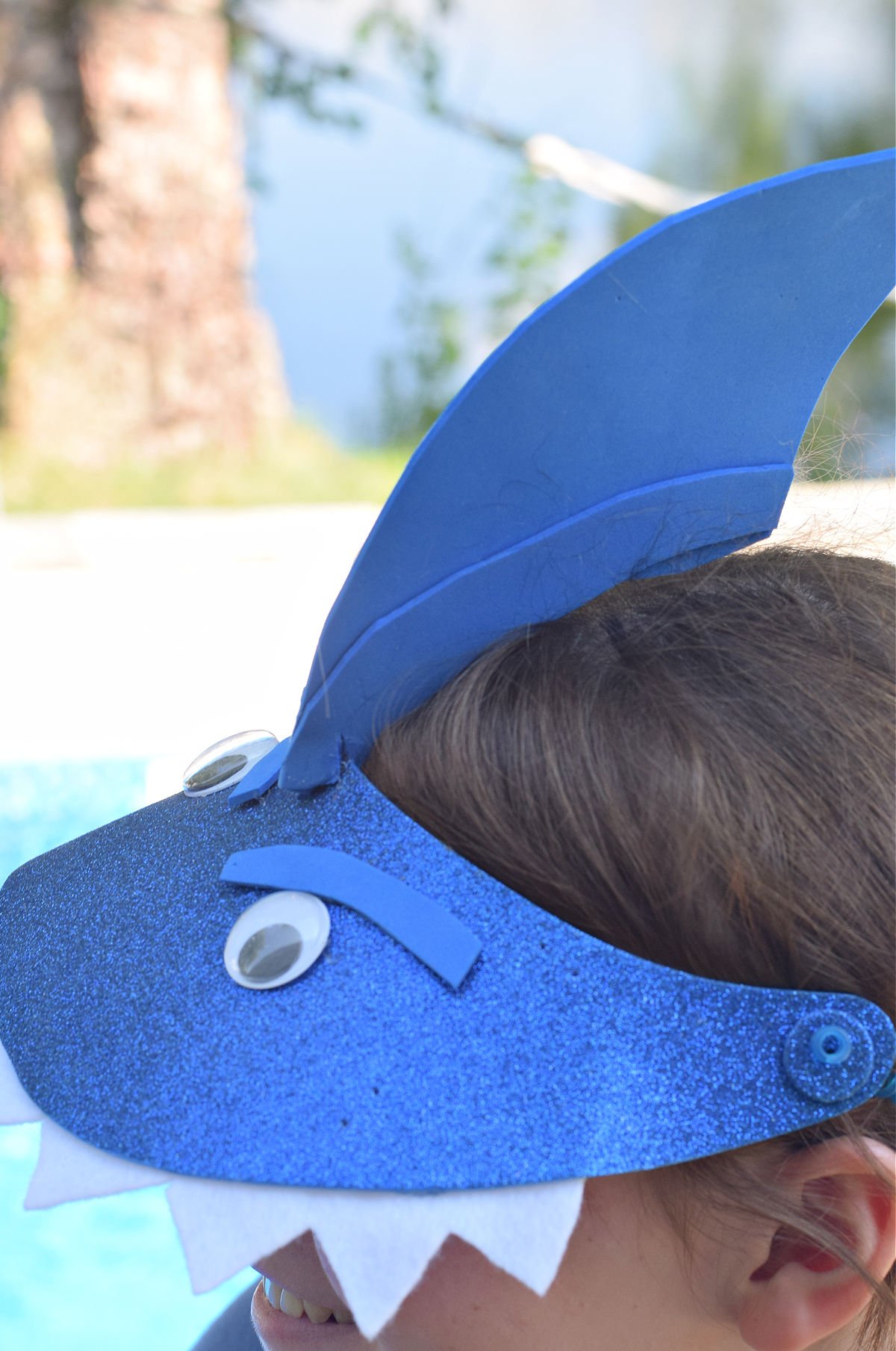 Supplies Needed
A Visor – Blue
Stiff-white felt
Google eyes
Hot glue & hot glue gun
Scissors
Instructions
(Find full supplies and instructions in the craft printable, below)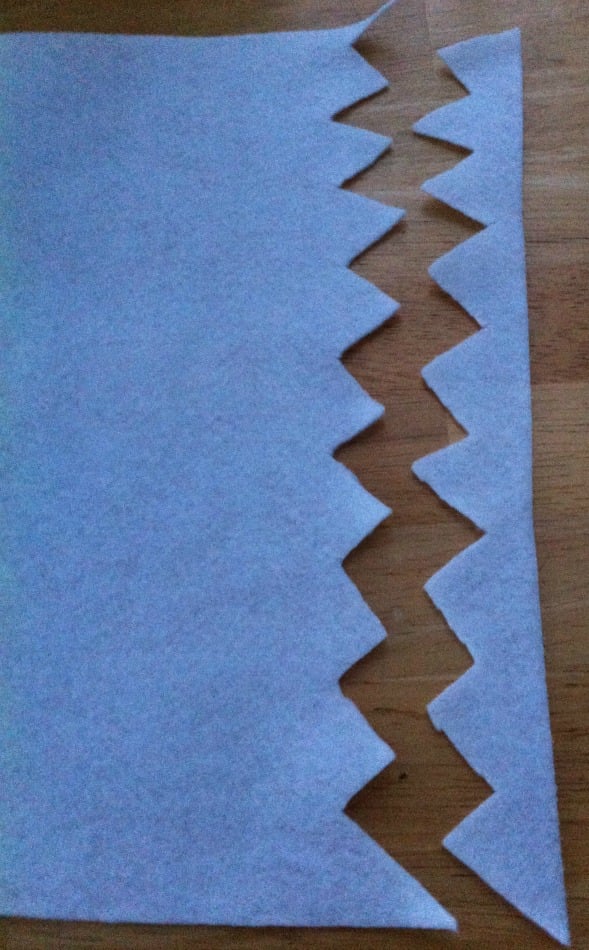 Going across the long section of the white felt, cut out a 2-inch wide strip of a zig-zag teeth pattern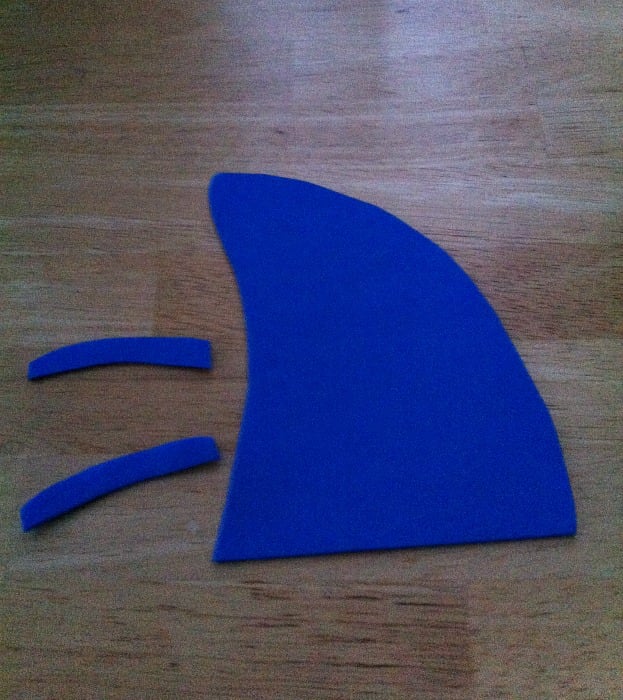 Using your blue foam sheet cut-out arched eyebrows, and the shark's fin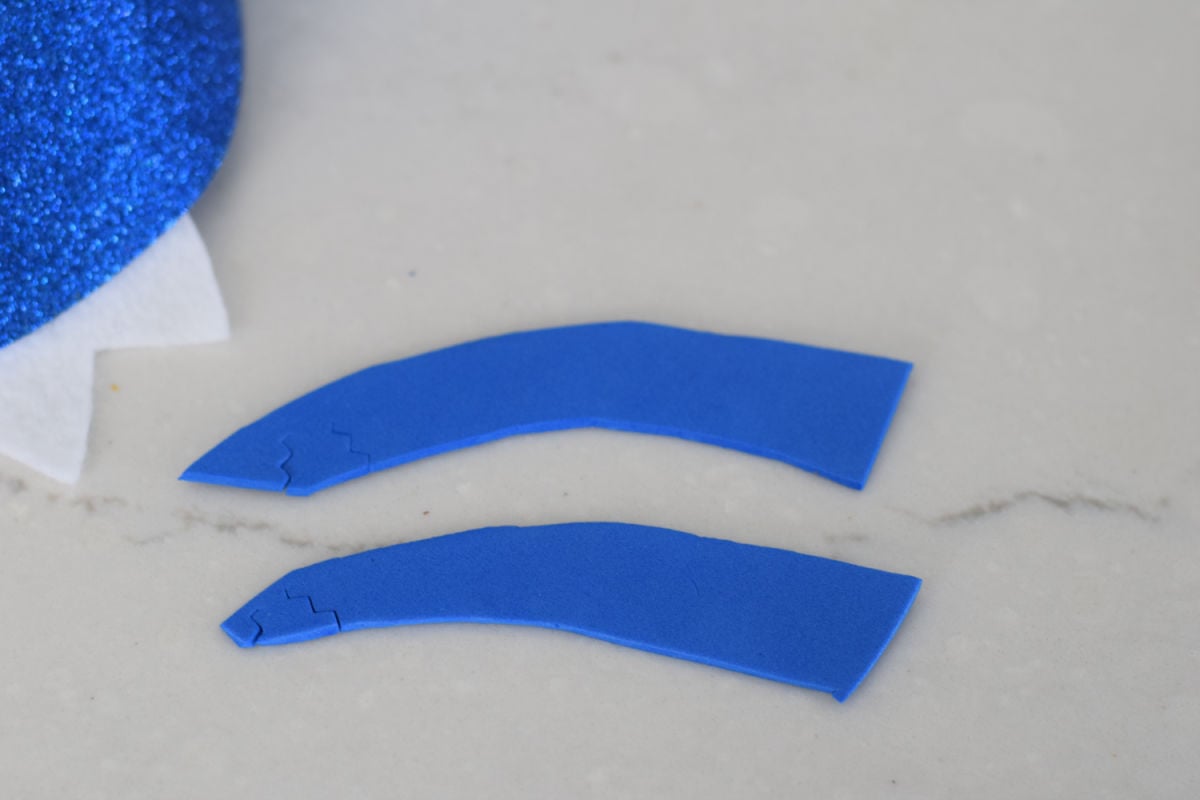 Cut an arch into the bottom of the fin – so it fits comfortably onto your child's head
Cut 2 more strips of blue foam matching the arch of the fin and the length
Flip the visor over to the bottom, and glue the shark's teeth with the hot glue across the bottom of the visor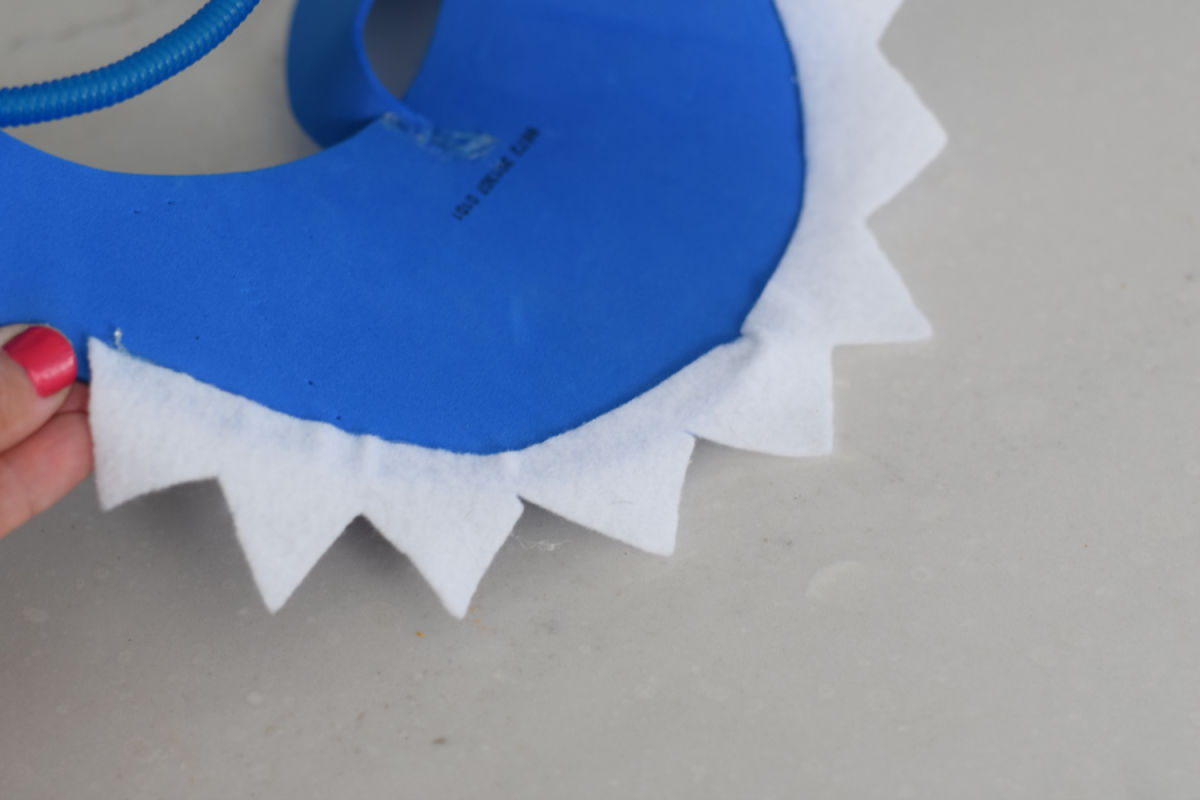 Cut a little slit into the top/middle of the visor, and slide the shark fin into the slit, secure with glue.
Add the two arched strips to the bottom of the fin
Cut a slit into the strips so it fits over the top of the visor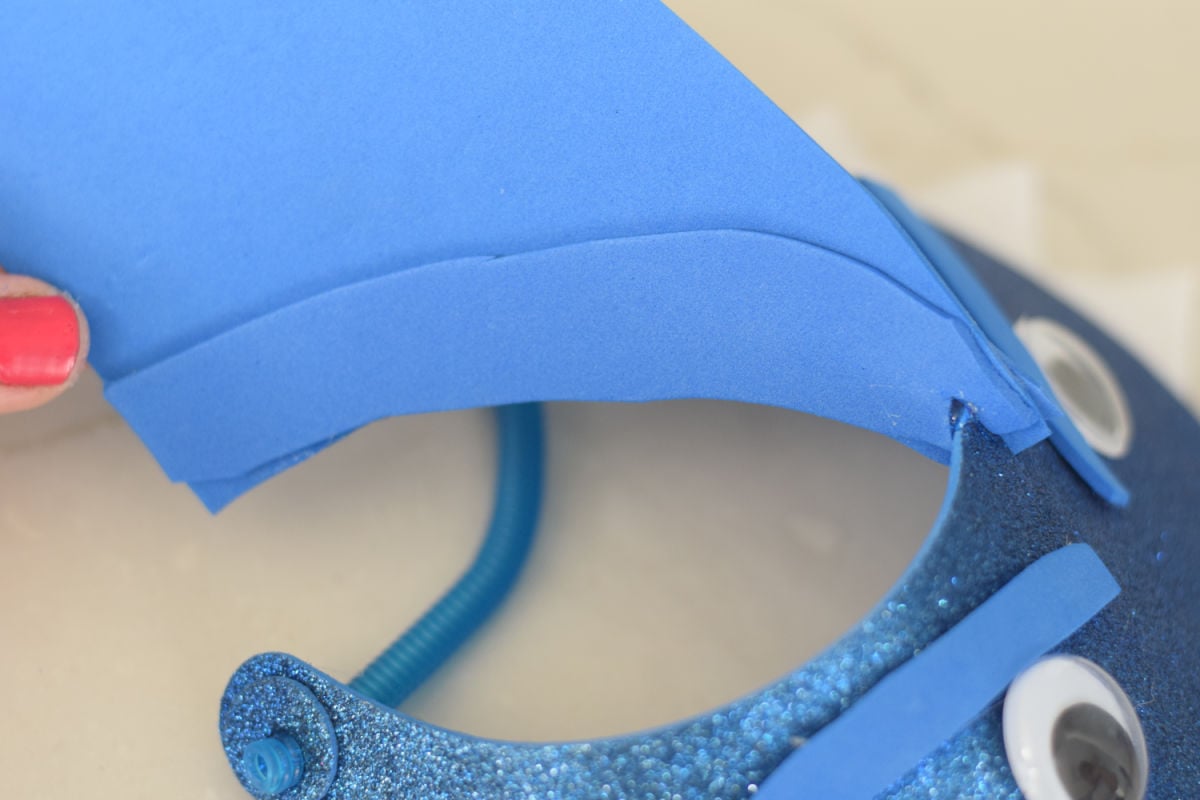 glue to secure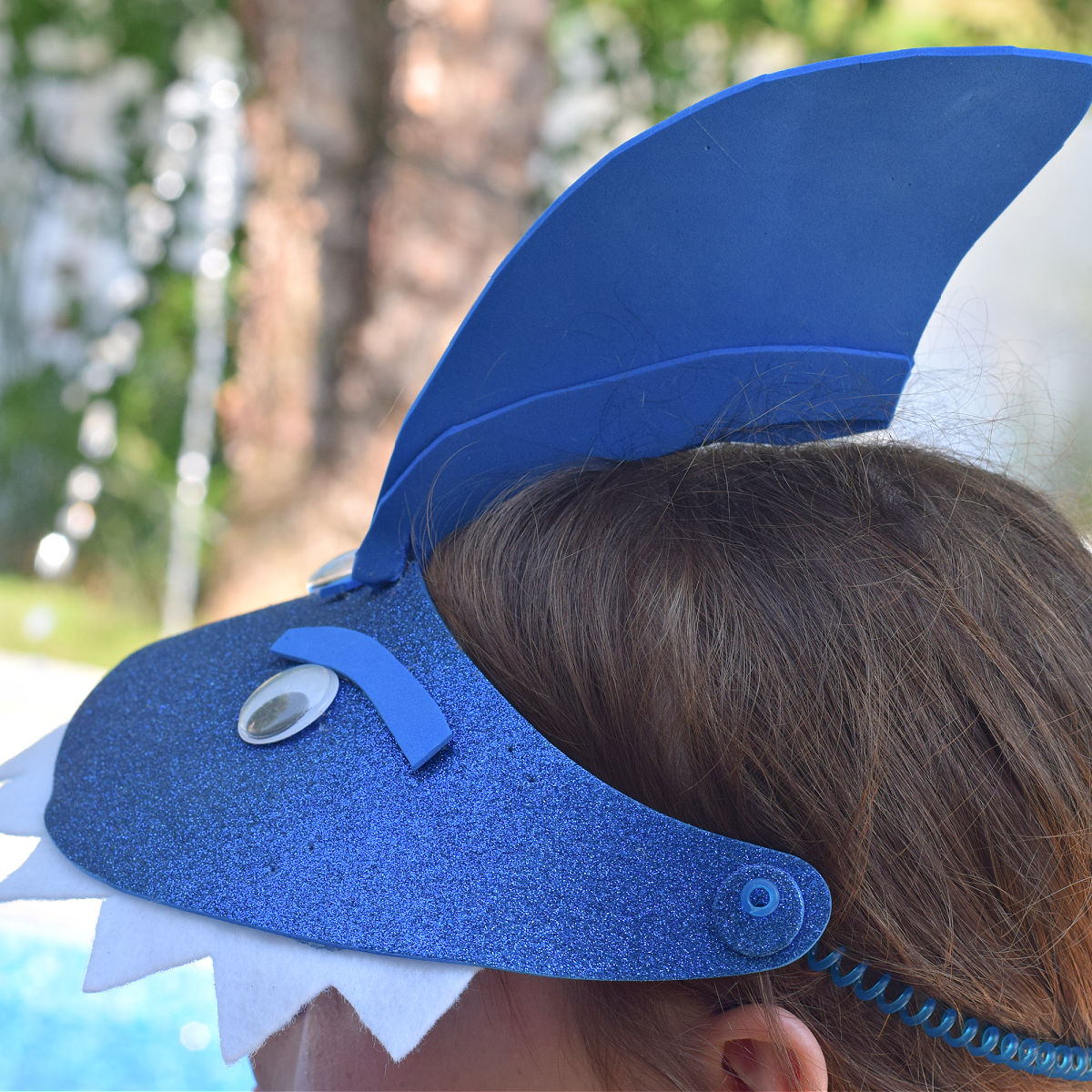 How do I make a Shark-Themed Craft for Kids?
Make a Paper Plate Fish Bowl with under-the-sea and shark stickers to decorate it
What are some Shark-Themed Art Projects for all ages?
Shark Sun Catcher: design a sun catcher that looks like a shark out of gray and blue tissue paper in the shape of a shark, Shark Rock Painting: Find oblong and smooth rocks to paint gray and draw eyes, eyebrows, and sharp teeth, Shark T-shirts: Use fabric markers to create a shark fin and ocean waves on a t-shirt
What are some Shark Craft Ideas for Young Ages?
Shark-Themed Sensory Bottle with fun glitter and shark-shaped glitter confetti, Shark Paper Plate: make a shark paper plate by painting a paper plate gray or blue and decorating it with a fin and teeth
More Ocean Crafts
Here are my Top Amazon Picks for this hat craft
[box] [/box]
Don't Miss a Thing! Follow along with me for more crafts, recipes, DIY, Home & Garden, and Party Ideas! I'm always up to something. 🙂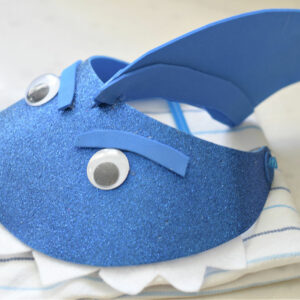 Print
Shark Hat Craft for Kids
An easy to make shark fin hat craft for kids to make
Equipment
glue

Use a low temp glue gun or use fabri-tac glue which is extremely tacky and dries quick and stron

Scissors
Materials
1

blue

visor

1

piece

foam paper

blue

1

piece

white felt

1

piece

stiff blue felt

2

large

Google eyes
Instructions
Going across the long section of the white felt, cut out a 2-inch wide strip with a zig-zag teeth pattern

Using your blue foam sheet cut-out arched eyebrows, and a shark's fin

Cut an arch into the bottom of the fin – so it fits comfortably onto your child's head. You may have to adjust it once you set place it on

Cut 2 more strips of blue foam matching the arch of the fin and the length

Flip the visor over to the bottom, and glue the shark's teeth with the hot glue across the bottom of the visor so the teeth are pointing outward

Cut a little slit into the top/middle of the visor, and slide the shark fin into the slit, secure with glue

.Add the two arched strips to the bottom of the fin. This adds support to the fin so it won't flop over

Cut a slit into the strips so it fits over the top of the visor and secure them with glue
~Melissa – KidFriendlyThingsToDo.Com –