Easy Spaghetti Noodle Shrimp Lo Mein Recipe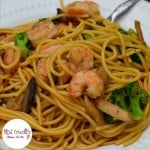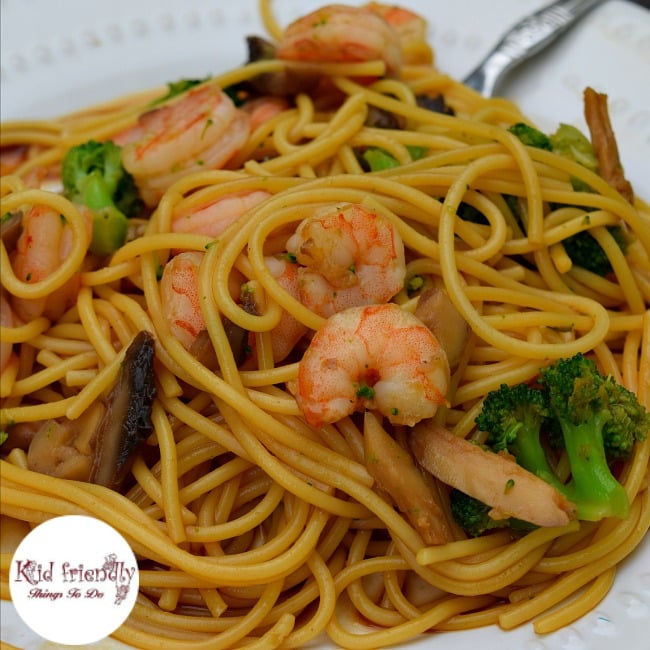 Posted by Melissa in Easy Family Recipes, Main Dish, Pasta, Seafood | 0 comments
All I'm going to say is…you need to try this Spaghetti Noodle Shrimp Lo Mein. You really need to try it. Easy, NOT take out (way healthier), and delicious! You should really try it.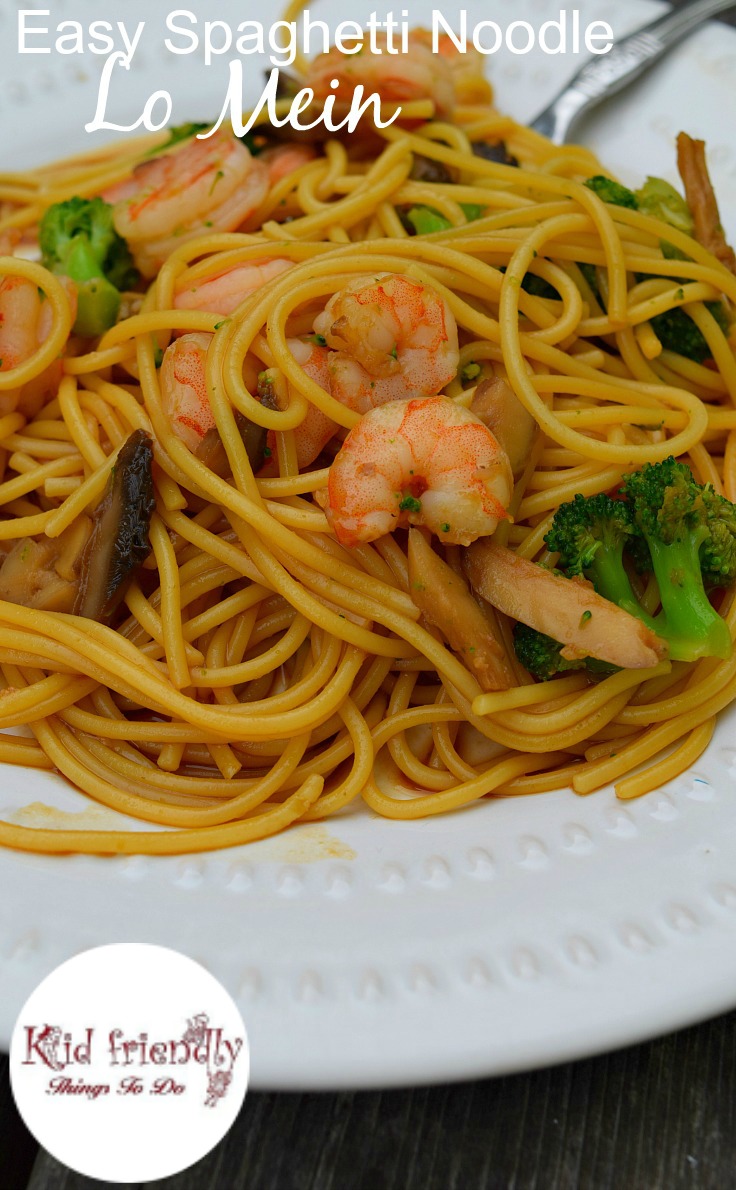 You wont' believe how easy and delicious this is. So much better than take out!
Here's some stuff you might need or even want for this recipe: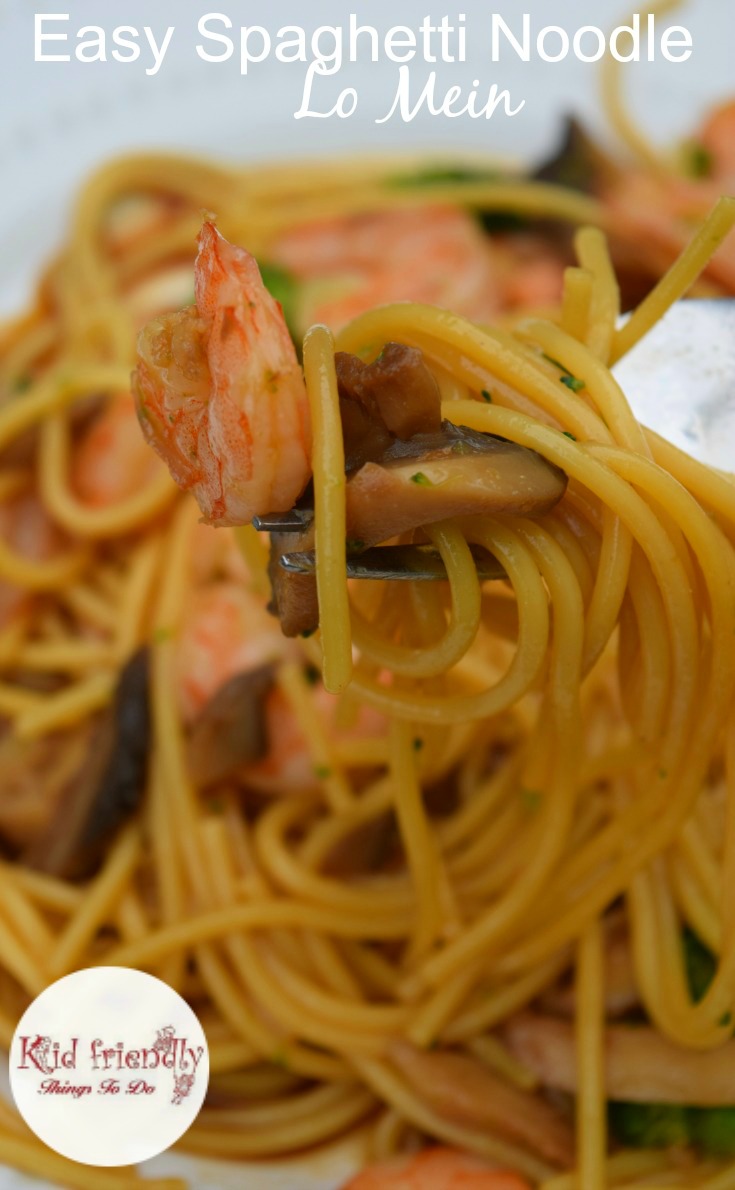 And, here it is: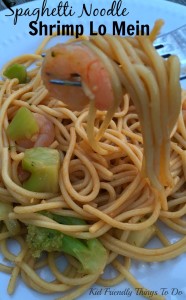 Spaghetti Noodle Lo Mein
2016-02-10 10:08:41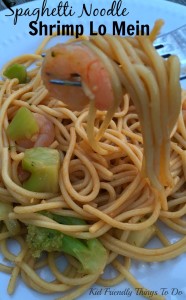 Serves 8
Ingredients
2 lbs. of spaghetti noodles
3 Tbsp. of lime juice
1/3 cup of brown sugar
1/3 cup of soy sauce
4 tsp. of ginger paste or fresh minced ginger
2 Tbsp. Worcestershire sauce
1 Tbsp. + 1 tsp. of sesame oil
1/2 tsp. of ground pepper
2 Tbsp. orange juice
optional - 1 tsp. sriracha sauce (this will make it spicy so use less or none if you are sensitive to spicy food)
12 oz. of peeled, deveined shrimp
12 oz. frozen broccoli pieces & any other you want to add to your lo mein
4 tsp. garlic powder
Instructions
Boil the noodles and drain
In a medium bowl, combine the lime, sugar, soy, ginger, Worcestershire,1 tsp. of oil, pepper, and orange juice
In a large skillet, add the 1 Tbsp. of oil
Cook the shrimp for just a couple of minutes, or until they are pink in color
Set those aside and add your veggies and cook for about 5 minute or until they are getting tender
Remove from heat, add the noodles, shrimp and sauce mixture
Serve immediately
Notes
Don't need to feed a crowd? Cut the recipe half!
Kid Friendly Things to Do.com - Family Recipes, Crafts, Fun Food Crafts, and Game Ideas https://kidfriendlythingstodo.com/