Water Balloon Hunt Outdoor Game for Kids to Play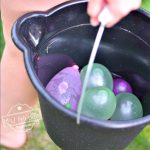 Posted by Melissa in Anytime, Game Ideas | 0 comments
Beat the heat with this summer with Water Balloon Hunt. It's such a fun Outdoor Game for Kids to Play. You'll love how easy and fun it is to set up and the fun it provides the kids. Make some memories with this fun twist on an Easter Egg Hunt! Come on in and I'll share how you can set up this fun game for the kids…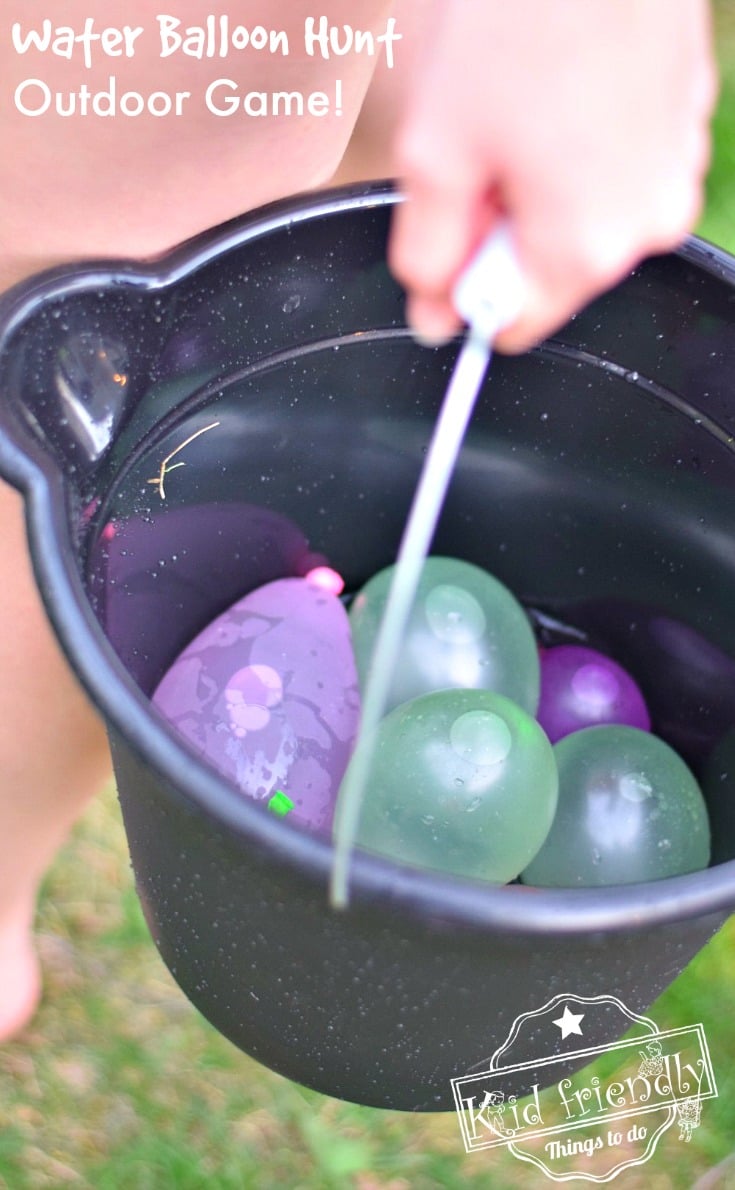 My kids absolutely loved this game!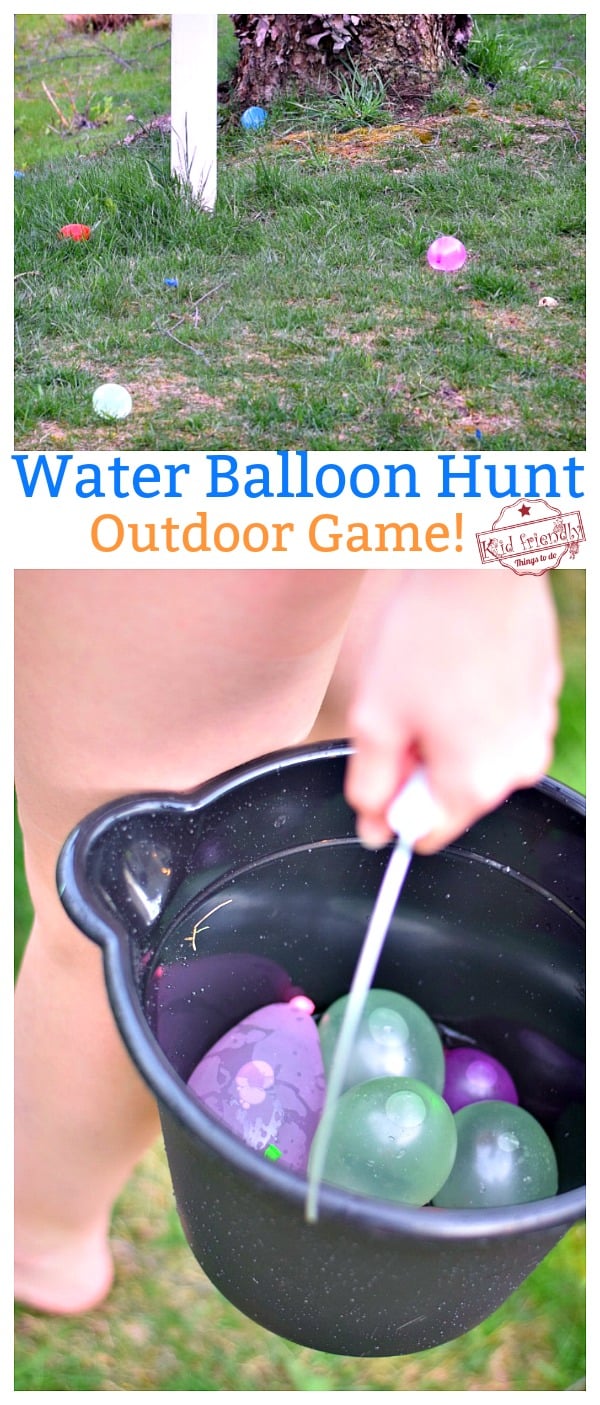 We enjoyed setting the game up. It's so much fun to hide the water balloons all over the yard, in trees, on swings, etc…

Part of the fun for the kids was hunting for the balloons. They ran all over the yard, giggling and anticipating the war that was about to commence.
Everyone met at the designated spot, and when I yelled go!…they went for it – big time!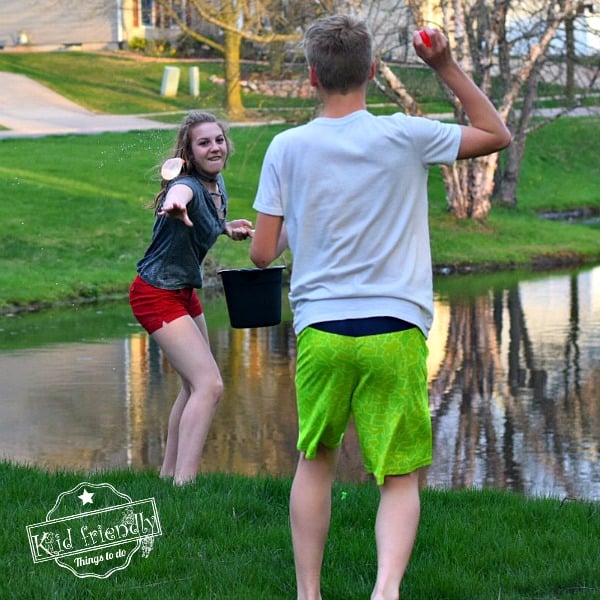 What is it about water balloons that is so much fun?
Here's What You'll Need for this Water Balloon Hunt Outdoor Game for Kids to Play…
Water balloons filled
Buckets for each player
the great outdoors
Setting up and Playing this Outdoor Game for Kids to Play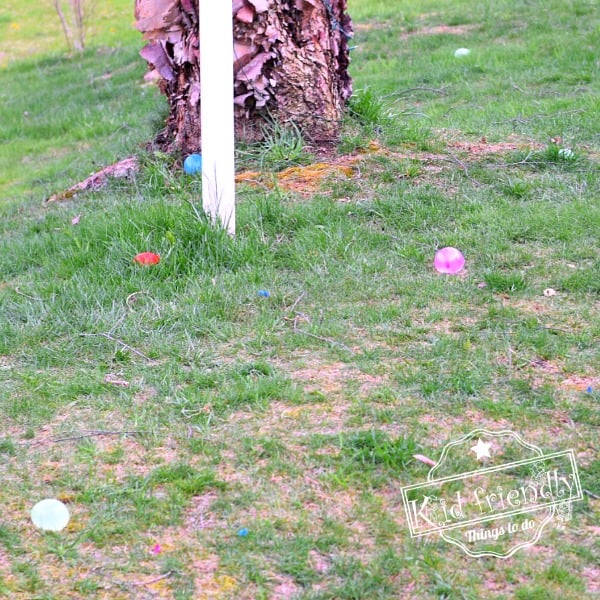 Fill plenty of balloons with water and hide them all over the yard, just like you would for an Easter Egg Hunt

Let the kids hunt for the balloons until all of the balloons have been found
The more balloons they find, the more they will have for the water balloon fight
They should then go to an area of the yard that you designated for the water balloon fight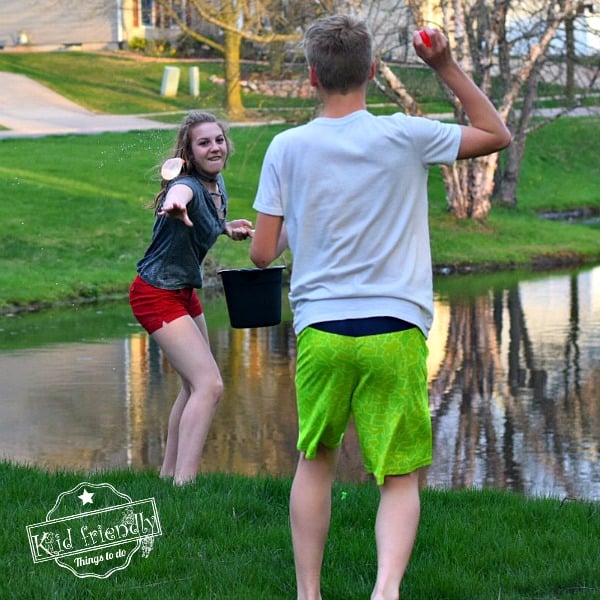 They get to use all of the balloons in their buckets as ammunition for an all out water balloon fight!
When everyone is ready, yell go and unless you want to get – run!!!!
That's it! I hope you enjoy this fun Outdoor Game to Play with the Kids! I'll be posting lots more for you to try this summer, so don't forget to sign up for email notifications.
~Melissa – Kid Friendly Things To Do