This is such an easy Butterfly Craft to make with the kids and preschool kids. Use items from around the house to make this spring and summer craft. Love that! Come on in and I'll show you how to make this Easy Butterfly Craft for Kids to Make Using Snack Bags…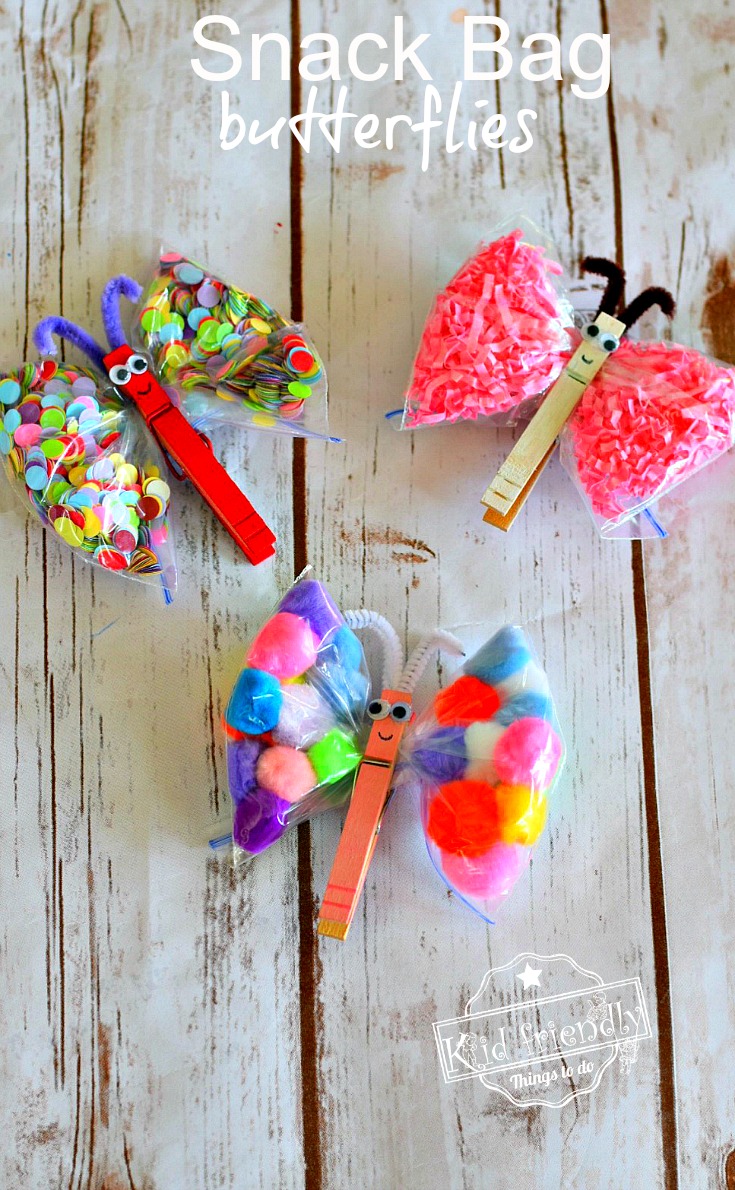 This is such a simple craft to make. I love the variety of butterflies that you can make.
Do you need more Spring Craft Ideas for the Kids to Make? Look no further. Check out these posts, below…
Here's a healthy Butterfly Fun Food Craft
Make bunnies out of wooden spoons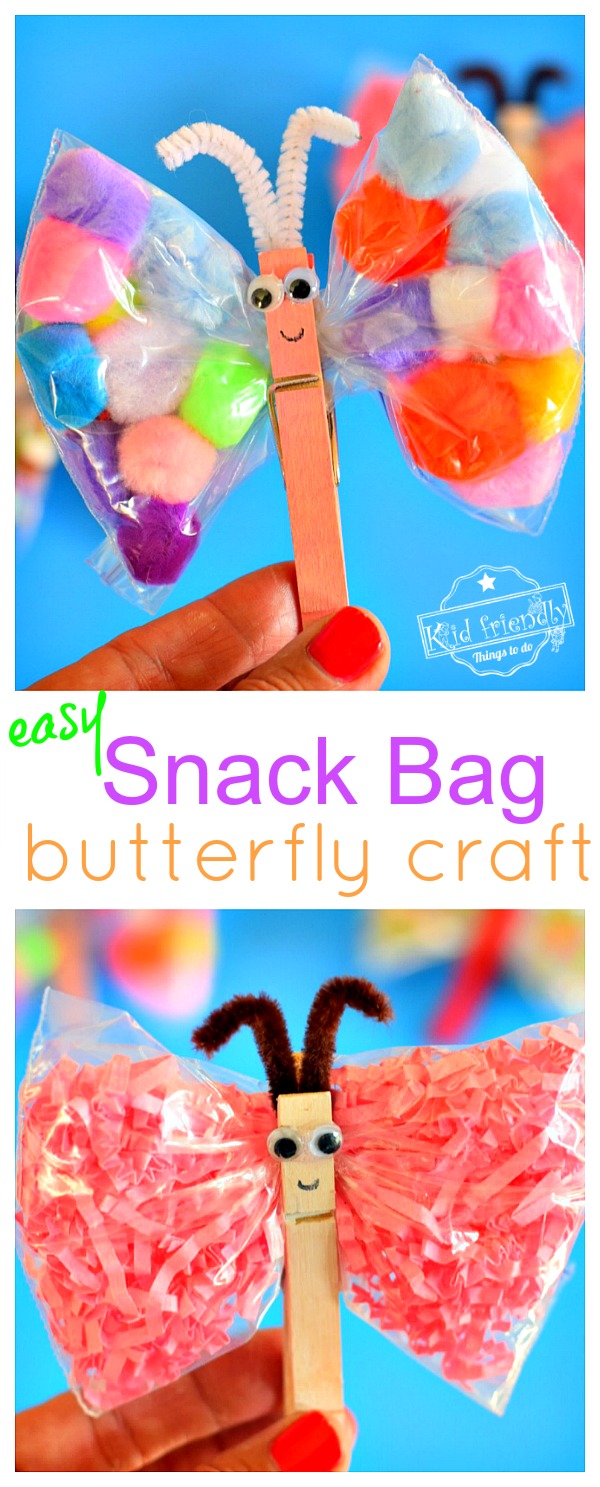 The top butterfly has colorful pom poms and the bottom one was stuffed with shredded paper.
I even stuffed a snack bag with fun, colorful confetti. Stuff the bags with anything colorful to make lots of fun butterflies with the kids!
Here are my top Amazon Picks for this Butterfly Craft…
(affiliate links)
[box] [/box]
Here's What You'll Need to Make This Snack Bag Butterfly Craft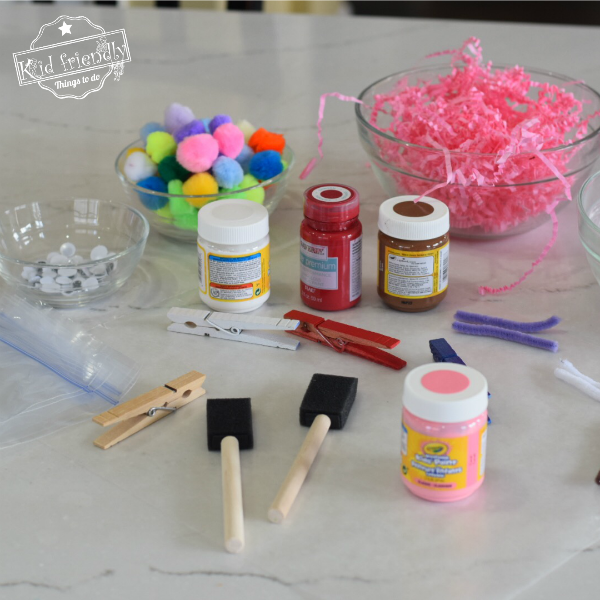 clothespins
craft paint – nice spring or summer colors
*you can buy colorful clothespins and eliminate the painting part altogether
sponge brushes (if you are painting your clothespins)
snack bags
stuffing for bags, such as shredded paper, pom-poms, and/or confetti
small google eyes
Pipe cleaner – any color will do – about 3 inches long
black fine tip marker
glue
suggested wax paper or other surface protection
Instructions for this Butterfly Craft
Above is a Handy Video to help you on your way to making this Butterfly Craft
First off, if you are NOT using colored clothespins…you'll want to prepare your clothespins by painting them with your choice of color, and setting them out to dry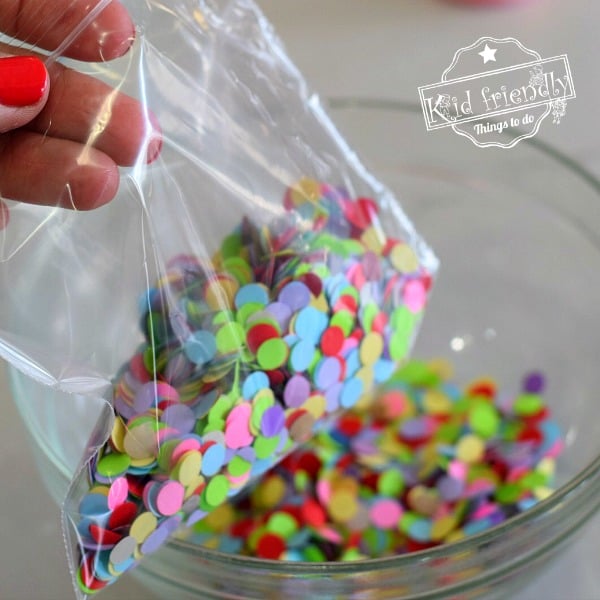 While the clothespin dries, add stuffing to your snack bags
You'll only want to fill them halfway
Close the bag and trim off the excess above the seal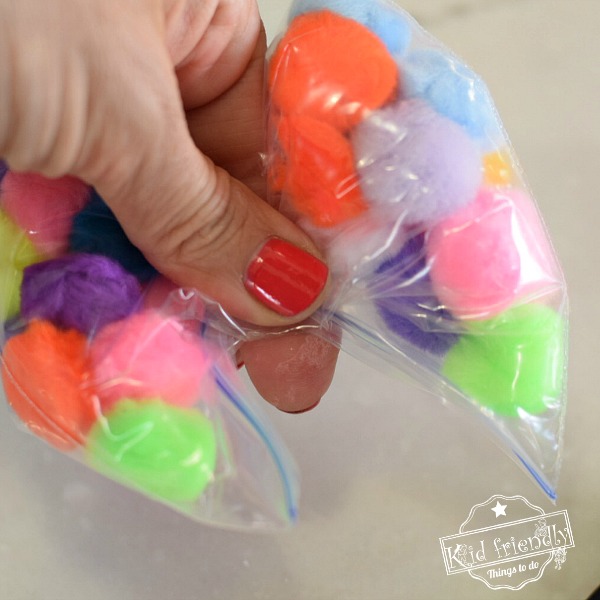 Pinch the middle of the bag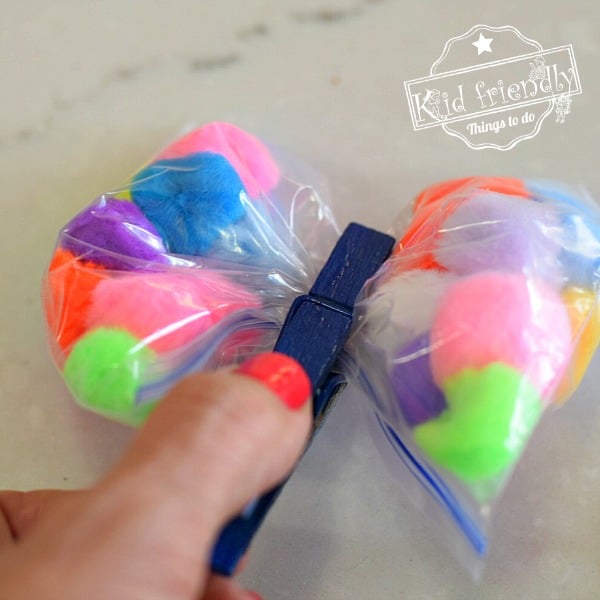 Starting at the seal, open the clothespin, push your clothespin over the middle of the bag and close it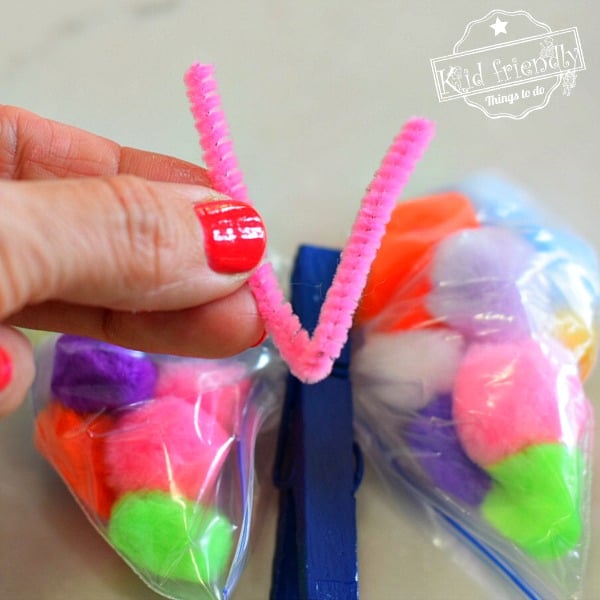 Bend your 3 inch piece of pipe cleaner into a V and insert it into the top of the clothespin
Bend the pipe cleaner into antenna and add the google eyes. If necessary, use glue to secure the antenna and eyes. Use your sharpie to make a sweet little butterfly smile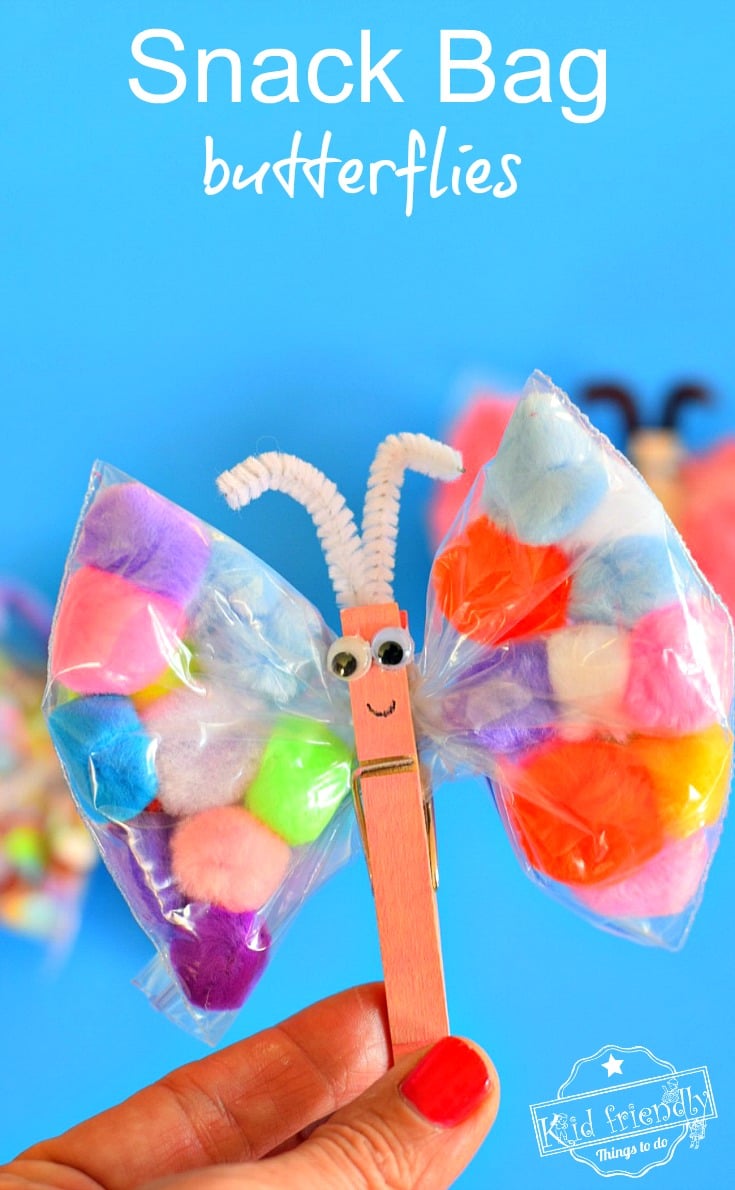 That's it! You are done, my friend! Don't you love how easy and fun this is to make? Enjoy your adorable butterflies fluttering all around the house this spring.
~Melissa – Kid Friendly Things To Do