I am so totally in love with this new and improved Fun Turkey Root Beer Thanksgiving Drink – Cute Fun Food Craft for the Table, and I can't wait to share it with you all. Come on in and let's get started…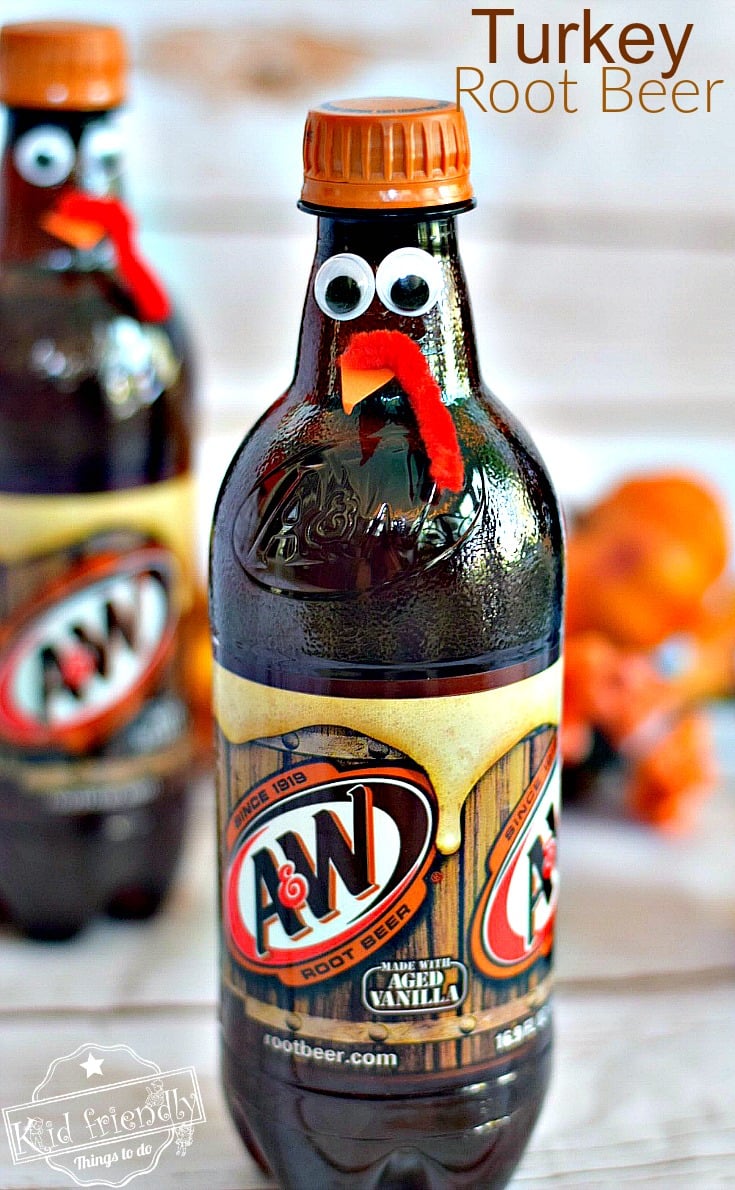 Turkey Root Beer
You could go with any drink that's dark and has a bottle shape. I like these for the kids because they are plastic. Glass and my youngest aren't always the best of mixes.

Aren't they cute? They would be so cute on the Thanksgiving table or grouped on a buffet table.
Here's What You'll Need for this Fun Turkey Root Beer Thanksgiving Drink – Cute Fun Food Craft for the Table
Drinks – like I mentioned before you could use any dark beverage that has a glass bottle shape
Google eyes
Orange card stock
red pipe cleaner
Glue – Suggestions: Either warm glue gun with glue sticks – or – my favorite alternative to hot glue Fabri-tac
Instructions:
Cut little triangle shaped beaks from the orange paper
Cut the pipe cleaner into 2 inch pieces
Starting just under the cap, on the neck of the bottle…Assemble the turkey with 2 eyes, beak and pipe cleaner – secure with glue
That's it! Enjoy your fun and simple Thanksgiving Themed drinks!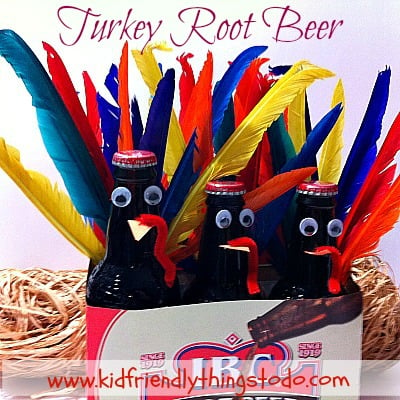 Just for kicks…here's my old version. They are super cute, but I can't believe the kids didn't poke an eye out while trying to drink from them!
~Melissa – Kid Friendly Things To Do