Muffin tins aren't just for cupcakes anymore. Try something fun and different this week, like making pizza in your muffin tins. You and your family will love the result. Come on in and I'll share my "how to" for an Easy Muffin Tin Pizza Recipe…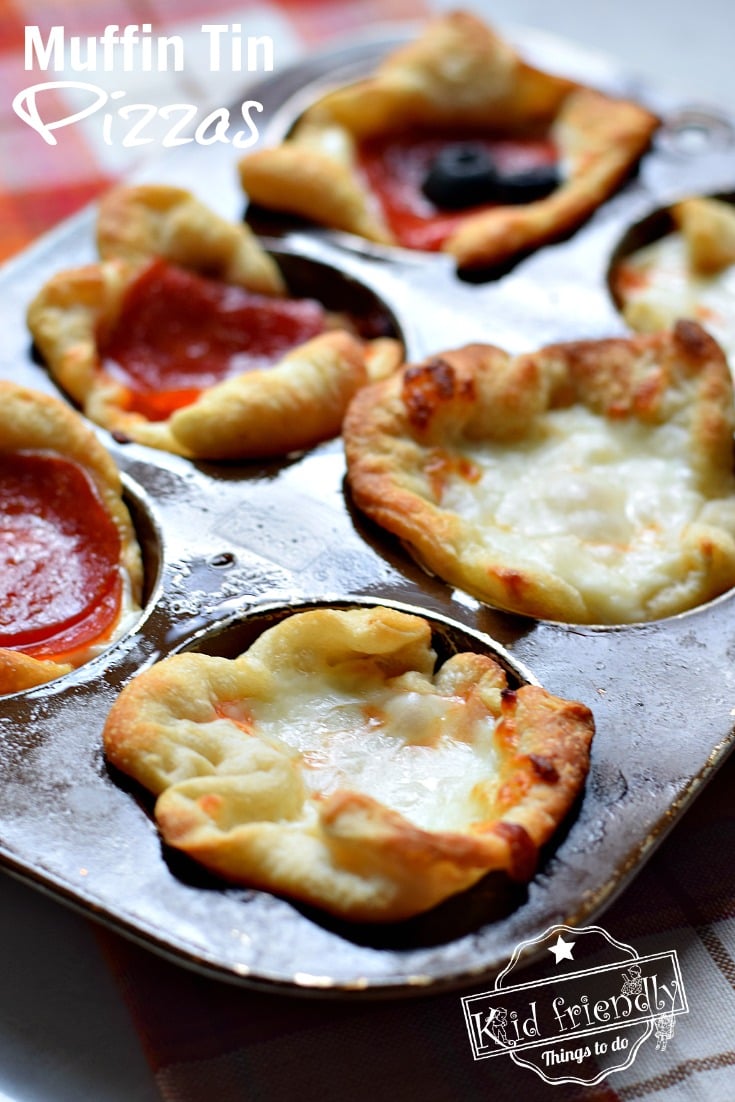 I created this Muffin Tin Pizza Recipe when one of the editors for Taste of Home Magazine asked me to get creative with muffin tins. That week I made a chicken pot pie in a muffin tin, tacos in a muffin tin and these pizzas in a muffin tin. The pizzas were a shoe in and were published. The tacos were a runner up, but they didn't have room in the issue. I didn't hear any feedback about the pot pies, so I'm guessing they weren't impressed. 🙂 I'll have to find that recipe and publish it hear. I swear, they were yummy too.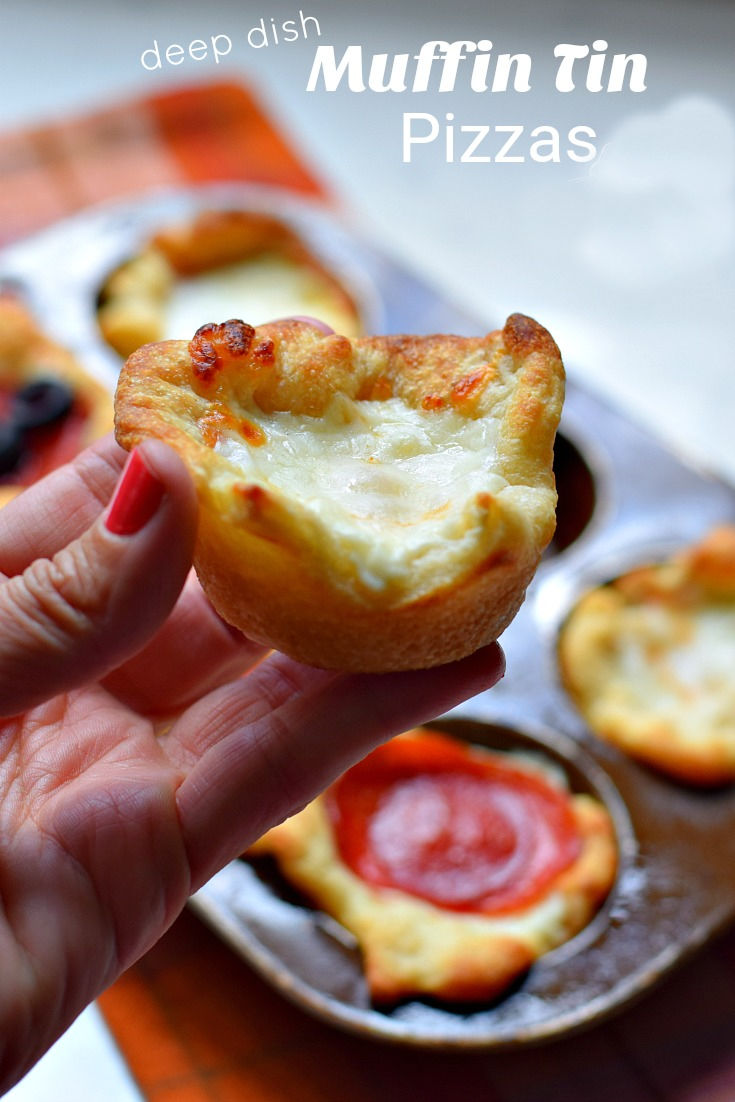 These would make such amazing finger foods, and a great meal for the kids. My kids like to create their own. This is a great recipe to let them get creative in the kitchen with you.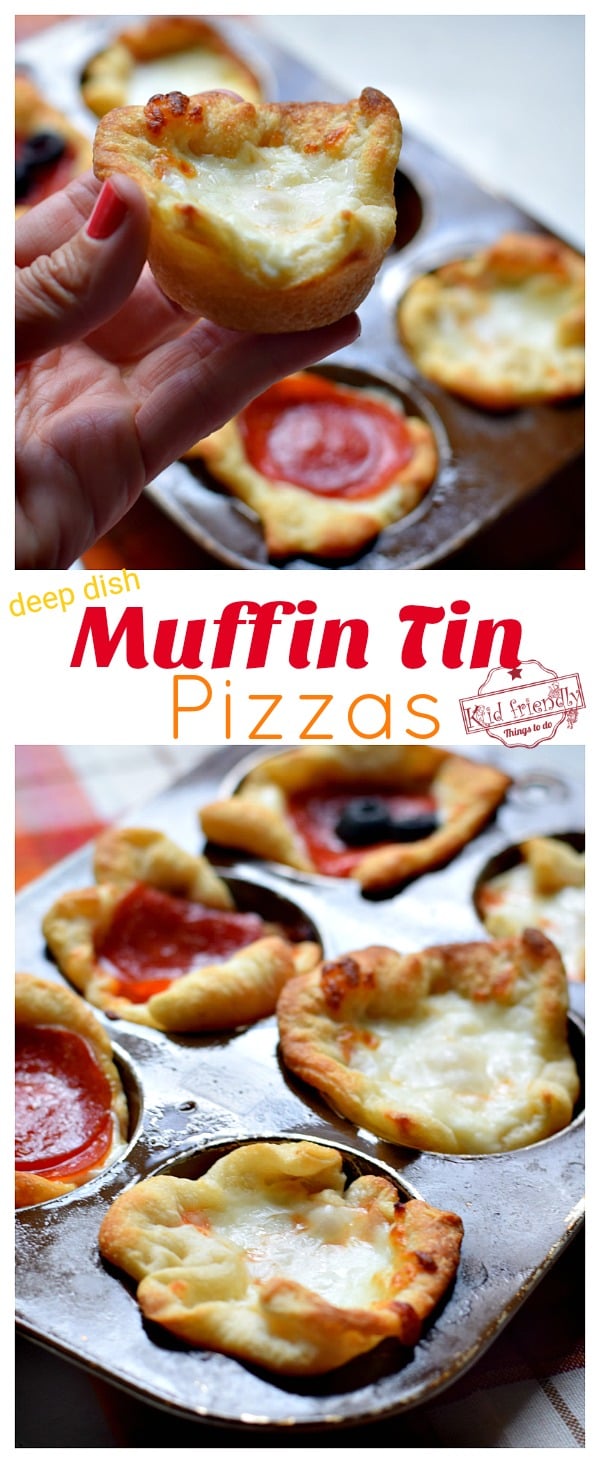 Here are my top Amazon picks for this Muffin Tin Pizza Recipe…
(affiliate links)
[box] [/box]
Finally, here's the recipe for you…
Print
Muffin Tin Pizza
1

(15 oz.) can of tomato sauce

1

(6 oz.) can of tomato paste
t of sweet dry basil

1/2

t of garlic salt

1/4

t of onion powder

1/4

t of sugar

1

(16 oz.) package of refrigerated thin crust pizza dough

1

( 8 oz.) package of shredded mozzarella cheese
Your favorite pizza toppings
Instructions
Preheat the oven to 425 degrees
Using a medium sized mixing bowl, mix the tomato sauce, tomato paste, basil, garlic salt, onion powder, and sugar
Grease the muffin tins
Using kitchen scissors, cut about a 3 &1/2 x 3 &1/2 inch square from the pizza dough
Lay the square of dough over a muffin mold – pressing the edges down so they stick to the top of the muffin tin
Spoon 1 T of sauce into the middle of the dough square, and let the dough square start to sink down into the mold
Help any dough that is stuck to the top, by lifting it off, and gently pressing it into the mold
Sprinkle the top of the pizza sauce with the mozzarella cheese, and add your favorite pizza toppings
Repeat with the remaining dough, sauce, and cheese
Bake for about 15 minutes, or until the cheese is golden, and the dough is golden, as well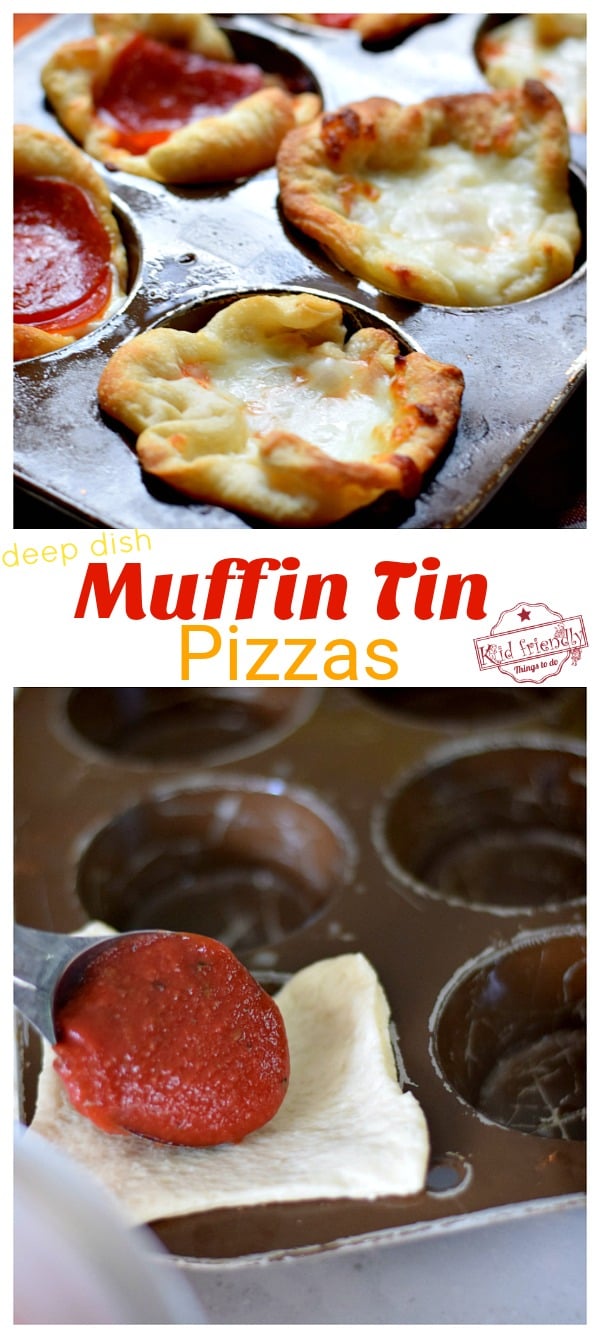 Enjoy! ~Melissa – Kid Friendly Things To Do